England Scotland Ireland Wales Tour
Pkg Id

0000571

Destinations

7

Duration

9 Nights

Attractions

15

Price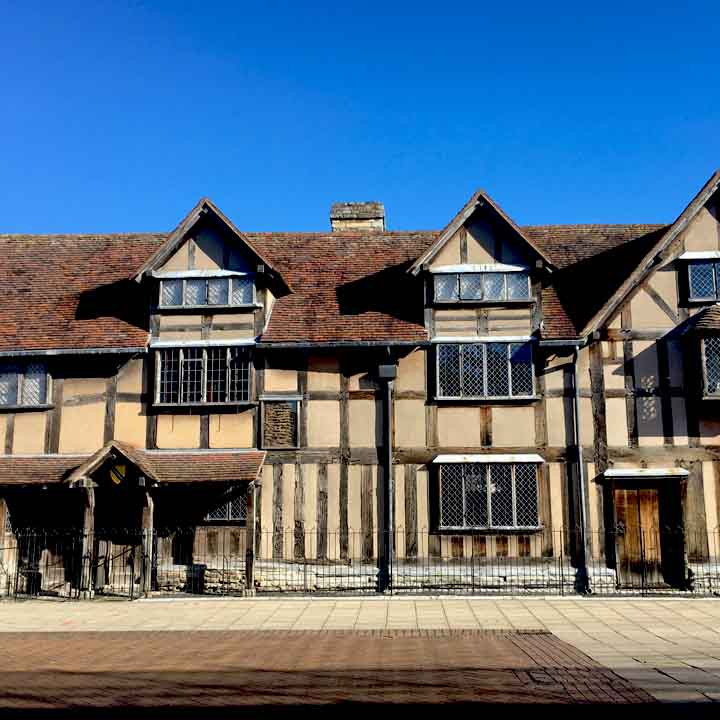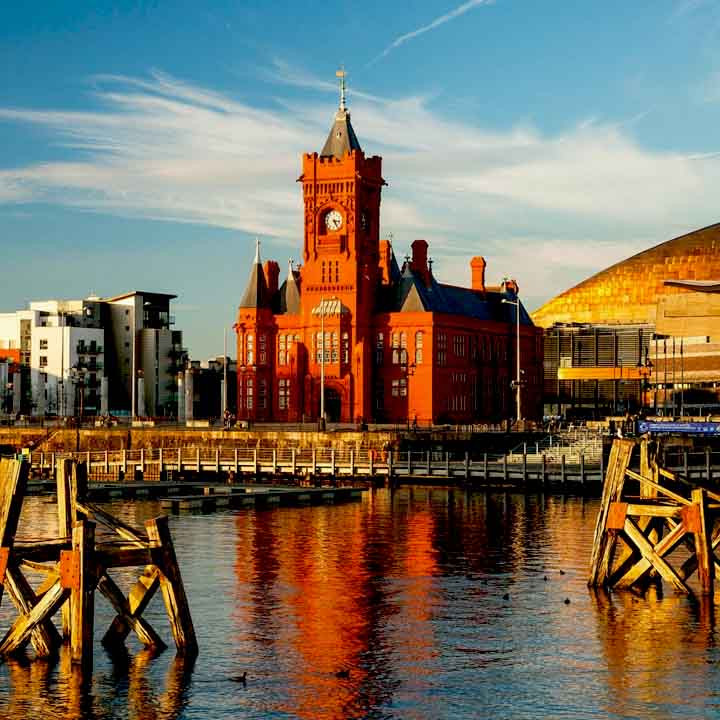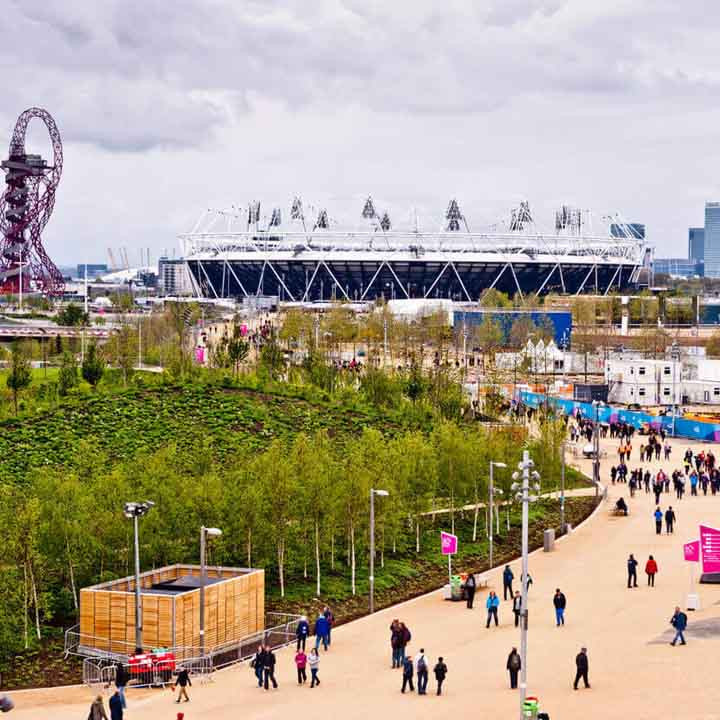 1
London – Stratford
Mumbai to Mumbai Tour' guests will report at Chhatrapati Shivaji International Airport, Mumbai as per the scheduled flight departure time and proceed to London – the capital city of England and United Kingdom situated on the banks of river Thames.
It is also world's most visited, powerful, favourite global city.
Upon arrival, Veena World Tour Manager will guide all guests for airport formalities and proceed to Stratford-upon-Avon – a medieval market town in England's West Midlands situated on river Avon, also a birthplace of William Shakespeare.
Return back to Hotel and overnight stay.
2
Stratford – Stonehenge – Bath – Cardiff
Today we visit the house of William Shakespeare an English poet, the famous English play writer and World's greatest dramatist.
Further we proceed to Stonehenge – a UNESCO World Heritage Site and the best-known prehistoric architectural wonder in Europe.
In the afternoon, we drive to Bath – a UNESCO World Heritage Site known for its natural hot springs and 18th-century Georgian architecture.
Upon arrival, we explore the city of Bath, we visit Roman bath with its hot springs, the Great Bath, the pump rooms and the changing rooms.
Then we take a walk to Bath Abbey and Royal Crescent – a monumental semi-circular sweep of uniform residential town houses with a palace like façade.
Later we pass by picturesque Pultany Bridge standing with a building on top of it and lined with shops.
Further we proceed to Cardiff – Capital city of Wales.
Return back to Hotel.
3
Cardiff – Manchester
Today we explore Cardiff city, we see the historic Cardiff Castle, The City of Arcades, Cardiff Bay – large beautiful waterfront, Wales Millennium Centre and Principality Stadium.
Later we proceed to Manchester – England's second biggest city with rich industrial heritage.
Upon arrival, we explore Manchester city, we see Manchester Cathedral, Town Hall, University of Manchester and Albert Square.
Later we visit Old Trafford- A largest club football Stadium in UK, the home of Manchester United football club.
Return back to Hotel and Overnight stay.
4
Manchester – York – Lake District – Glasgow
Today we proceed to York through a beautiful drive in the Yorkshire Dales National Park – which encompasses thousands of square miles of moors, valleys, hills and villages.
Further we take a Viking walk of York city to know more about city's Norman and Anglo-Scandinavian history while passing by various landmarks and historical sites like the city walls, Petergate, Stonegate and the magnificent Minster.
We also visit Harry Potter movie fame The Shambles – an old street in York with overhanging 14th century unique timber framed buildings.
Later we proceed to Lake District – a UNESCO World Heritage Site and a popular holiday destination famous for its forests, mountains, lakes and also its association with great poet William Wordsworth for his Daffodils poem, who got inspired while taking a walk in the woods of the Lake District.
Upon arrival, we visit the shores of Lake Windermere and enjoy a cruise ride. We then proceed to Glasgow – a port city on the River Clyde in Scotland's Western Lowlands famous for its Victorian and art nouveau architecture.
Return back to Hotel.
5
Glasgow – Edinburgh – Glasgow
Today we explore Glasgow city.
We see George Square- the principal civic square in the city, Glasgow Cathedral- also called the High Kirk of Glasgow and the River Clyde- the eighth-longest river in the United Kingdom, and the second-longest in Scotland.
Later we proceed to Edinburgh – Scotland's capital city known for its medieval Old Town, elegant Georgian New Town, neoclassical buildings and gardens.
Upon arrival, we explore Edinburg city, we visit Princes Street, Royal Mile and see Holyrood Palace - the official residence in Scotland of Her Majesty the Queen, Arthur's seat – an extinct volcano which is the main peak of the group of hills in Edinburgh and the new Scottish Parliament, followed by a visit to Edinburgh castle – a historic fortress which played a pivotal role in Scottish history, both as a royal residence and as a military stronghold, In the evening we visit a Scotch Distillery and proceed back to Glasgow.
Return to Hotel.
6
Glasgow – Belfast
Today we embark on a ferry to Belfast – capital city of Northern Ireland and the birthplace of famous doomed ocean liner, RMS Titanic.
Upon arrival, we visit Titanic Belfast – to know the story of Titanic from her conception in Belfast in the early 1900s through her construction and launch to its maiden voyage.
Later we explore Belfast city, we see City Hall, Queen's University and Stormont – The Northern Irish Parliament Building and its green surroundings.
Return back to Hotel.
7
Belfast
Today we visit Northern Ireland's World Heritage Site – Giant Causeway renowned for its polygonal columns of layered basalt.
Later we take a photo stop at Carrick-a-Rede Rope Bridge which links the mainland to the tiny island of Carrickarede, followed by a drive through The Dark Hedges tree tunnel – an avenue of large beech trees forming an atmospheric tunnel is a famous shooting location of TV show Game of Thrones that represents the Kingsroad.
Return back to Hotel.
8
Belfast – Kildare – Waterford
Today we proceed to Waterford – Ireland's oldest city, also known worldwide for its exquisite handmade crystals.
En-route we visit the Irish National Stud Farm at Kildare.
Here we get to see the world's best stallions and enjoy the glorious Japanese gardens planned to symbolise the Life of Man. Upon arrival in Waterford, we visit Crystal Factory and see the process of crystal making.
Return back to Hotel.
9
Waterford – Dublin
Today we drive to Dublin through the Irish County side, from Boreens to medieval Kilkenny ancient castle.
In the afternoon we arrive at Dublin – capital of the Republic of Ireland, situated on Ireland's east coast at the mouth of river Laffey.
Upon arrival, we explore Dublin city, we visit Trinity College – the oldest university founded by Queen Elizabeth 1 in 1592 and the sole constituent college of the research University of Dublin.
Later we see St. Patrick's Cathedral, Dublin Castle, Ha'penny Bridge and Phoenix Park originally a royal hunting park is now Europe's largest urban park with zoological gardens.
In the evening we have free time for shopping at Grafton Street, followed by traditional Irish dance show with dinner.
Return back to Hotel.
10
Fly Back Home
Breakfast at Hotel.
It's time now to say goodbye!
Catch your flight or your onward Journey.
As per mentioned in itinerary

As per mentioned in itinerary

English speaking tour guide

As per mentioned in itinerary
Visa
Click to view Visa information
Please note that these packages are customizable, which means that you will be able to make changes to the itinerary/activity if you so desire. The final payment will be calculated as per the itinerary and inclusions reflected on the confirmatory e-mail sent to you.
Please expect to receive your vouchers 72 hours before your departure date (subject to full payment of your package cost).
Personal expenses such as laundry, telephone calls, room service, alcoholic beverages, mini bars etc., are not included.
In case your package needs to be canceled due to any natural calamity, weather conditions etc. Dook Travels shall strive to give you the maximum possible refund subject to the agreement made with our trade partners/vendors.
The passenger names in the booking form should be exactly as per passports. Dook Travels will not bear any liability for the name change fee, if incorrect names and ages have been added at the time of booking.
Please note that your package includes baggage as per airlines policy. Any addition in baggage will be charged separately.
Standard check-in time at the hotel is normally 2:00 pm and check-out is 11:00 am. An early check-in, or a late check-out is solely based on the discretion of the Hotel.
In case the selected hotel is unavailable for booking, an alternate arrangement will be offered to the customer in another hotel of a similar category.
Certain hotels may ask for a security deposit during check-in, which is refundable at check-out subject to the hotel policy. This amount has to be deposited by the traveler.
Please note that Day at Leisure essentially implies that no sightseeing activities have been included for that day.
Kindly be on time for your activities, tours and transfers. Dook Travels will not be liable for missing any activity thus for any refund against it in such cases.
No refund either in part or in full will be made for any unused part of the services provided in the package.
The package price doesn't include special dinner or mandatory charges at times levied by the hotels especially during New Year and Christmas or any special occasions. Dook Travels shall try to communicate the same while booking the package. However Dook Travels may not have this information readily available all the time.
Our package price does not include GST and TCS. Applicable GST and TCS will be charged over and above the package price.
For queries regarding cancellations and refunds, please refer to our Cancellation Policy.
For any paid activity which is non-operational due to any unforeseen reason, we will process the refund & should reach the guest within 30 days refund requisition. Also, for any activity which is complementary and not charged to Dook Travels & guests, no refund will be processed.
Our package prices are on twin sharing accommodation basis thus published prices are applicable for minimum two persons and multiple of two thereon.
As per RBI guideline every foreign traveler has to provide us his PAN details. The Dollar component of package price will be taken out of your BTQ (Basic Travel Quota).
The tour cost does not include any Overseas Insurance Premium, but we strongly recommend buying Overseas Insurance Policy. The same after issuance is non refundable.
These terms are general terms for our tour packages. Any term mentioned in proposal shall be considered part of it and in case of discrepancy term mentioned in proposal shall prevail.
Disputes, if any, shall be subject to the exclusive jurisdiction of the courts in New Delhi.
Payment Policy
Payment schedule depends on destination, time of booking, inclusions, airline and hotel payment policy etc thus it is specific to your package bookining.
Payment schedule will be part of our proposal to you for the package.
If payment is not made as per the schedule provided in the first booking confirmation e-mail, Dook Travels reserves the right to cancel the booking after attempting to get in touch with you. Refunds would be as per the package cancellation policy.
Cancellation Policy
Once Booking received : INR 5000 (Per PAX) + actual Ticket cancellation + Hotel cancellation as per hotel policy+Visa fee if visa is applied.
60 – 45 Days prior to departure : 25 % of land cost + INR 5000 (Per PAX) + actual Ticket cancellation+Visa fee if visa is applied.
45 – 30 days prior to departure: 50% of land cost + INR 5000 (Per PAX) + actual Ticket cancellation+Visa fee if visa is applied.
30 – 10 days prior to departure: 75% of land cost + INR 5000 (Per PAX) + actual Ticket cancellation+Visa fee if visa is applied.
Within 10 days: Full.