Top Bath Tour Packages
Bath has always been a popular tourist destination, ever since the Roman times. It became a World Heritage Site in 1987, due to its cultural importance. It was a wellness retreat for the Romans and it could be your wellness retreat as well this holiday season. Dook International offers a variety of Bath Holiday Packages that would make your Bath Tour an absolute breeze. Prebook one of our Bath Packages before your vacation and pay for it after, to save yourself from worries! There is more to Bath than just the traditional baths it was built for, so make sure to explore as much of it as you can.

Things to know about Bath (United Kingdom)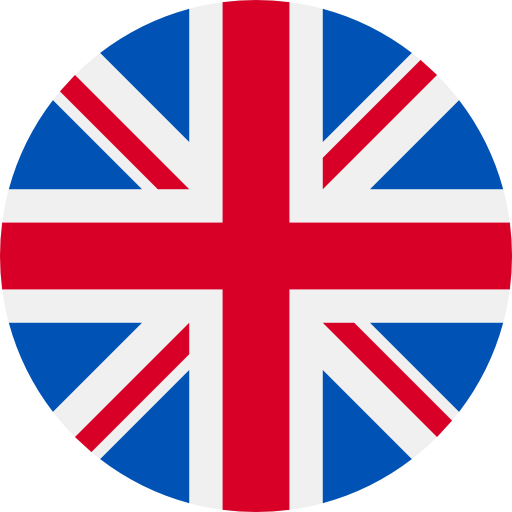 Bath, which was established by the Romans as a thermal resort, rose to prominence as a major hub for the wool trade during the Middle Ages. Under George III, it evolved into a posh town in the 18th century, complete with Palladian neoclassical structures that fit in beautifully with the Roman baths. When you book one of our Bath Tour Packages, you too will get to see the living history of the city. Roman baths, the Temple of Sulis Minerva, and the underground Roman archaeology are all well-preserved and located inside the property boundaries, together with parts of Georgian town design and architecture and a sizable portion of the surrounding terrain.

Airports
Colerne, RAF Lyneham, Bristol Airport
Experiences in Bath
Beautiful Bath was designed as a leisure and relaxation resort since the Roman era. The waters continue to be a popular draw at both the historic Roman Baths and the utterly contemporary Thermae Bath Spa, which is home to the only bathable natural thermal hot springs in all of Britain. If you have always been curious about these thermal baths, book one of Dook International's Bath Holiday Packages and experience them for yourself. There is plenty to do in Bath other than just those, it has a lively town atmosphere that's easy to get lost in.

Top Attractions in Bath
You won't want for adventure, whether it's paddling along the River Avon or exploring the Bridgerton locations used to film the wildly popular Netflix series. Show off your best movements at Glastonbury, the biggest outdoor music and arts festival in the world, or attend the annual Jane Austen festival to learn about life through the eyes of a beloved author. This is a location not to be missed, whether you want to go shopping, see the Roman baths, or take a swim in the mineral-rich rooftop pool at Thermae Bath Spa. To check out all these top attractions yourself, prebook one of our Bath Tour Packages before you travel!

Bath has many different things to do. While organising a Bath Tour may seem intimidating, Dook International provides a range of Bath Holiday Packages that can make the process completely stress-free and manageable. This holiday season, check out Bath's distinctive dichotomy!

Best Travel Experiences in Bath

Bath has beautiful, honey-coloured Georgian style architecture that would be an absolute delight for everyone, even those who aren't that interested in architecture. On your Bath Tour, you will be sure to come across all the beautiful buildings and cathedrals.

The main point of attraction would be the well-maintained Roman Baths. The Roman Baths, one of the best-preserved Roman ruins in the world, were built as a lavish bathing and socialising complex around 70 AD. Each day, 1,170,000 litres of steaming spring water that reaches 46°C flood the bathing site. A large collection of ruins and an interactive museum that transports visitors back in time to Roman times and the lives of the Aquae Sulis inhabitants may be found at the Roman Baths. Walk on ancient cobblestones just like the Romans did 2,000 years ago and explore rooms that once contained locker rooms and chilly swimming pools. Get a start on your exploration by booking one of our Bath Holiday Packages, and live like the Romans once did!

There are modern baths as well such as Thermae Bath Spa. Bath's naturally warm, mineral-rich waters can be enjoyed at Thermae Bath Spa, much as the Celts and Romans did more than two thousand years ago. Dook International offers a number of Bath Packages that can help you experience this yourself. Thermae is an amazing fusion of "old and new," where antique spa structures coexist with the modern architecture of the New Royal Bath. Enjoy a two-hour spa treatment that includes full access to the Minerva Bath's warm waters and flowing curves, a multisensory Wellness Suite, and the rooftop pool with stunning views of Bath's skyline.

Top Things to Do in Bath

For those who have opted for one of our Bath Tour Packages, and have a deeper interest in architecture, make sure to check out No. 1 Royal Crescent to look at well preserved Georgian architecture.

The Royal Crescent, which was constructed between 1767 and 1774, is rightfully regarded as one of the pinnacles of eighteenth-century urban architecture. The first home constructed in the Crescent, No. 1, initially offered opulent lodging for aristocratic guests travelling to take the waters and take advantage of the social season. Each room features authentic Georgian furniture, paintings, linens, and carpets to showcase the best aspects of Georgian interior design. Dessert is ready in the dining room, and tea time is set up in the exquisite drawing room for stylish guests. This is a great stop on your Bath Tour and gives you a glimpse into the era it was built in.

Best Shopping Places in Bath

Your Bath Tour would be incomplete without going shopping and buying souvenirs for yourself and everyone back home. Bath's biggest shopping centre is SouthGate and it is located next to the railway station. It features a variety of well-known brand retailers, including the brand-new 125,000 square foot Debenhams department store, all in an open environment with traditional Georgian style architecture. Little South Gate, which is in the centre, is home to several distinctive clothing and lifestyle stores.

Why Travel to Bath?

Bath is a great way to almost travel through time, so that you can experience well preserved history with the comforts of the modern world. When you book one of Dook International's Bath Tour Packages, you will get to see the way the Romans lived without any of the discomforts they may have had to face in their times. It is also home to a variety of festivals that you too can visit if you plan your vacation ahead of time by prebooking one of our Bath Packages, such as the Jane Austen festival, and absolute haven for literary enthusiasts.

Best Travel Tips for Travelers

There are many cities in England, but few have the unique, lasting aura that Bath does. There is a lot to do here, in addition to a large range of hotels, restaurants and other amenities. As a result, it makes sense that creating a detailed trip itinerary could be challenging. If this is your first time visiting Bath, Dook International's Bath Holiday Packages provide everything you need. Make an early reservation for one of our Bath Packages to ensure a trouble-free holiday.
Explore More: Attractions in United Kingdom

Book Package: United Kingdom Tour Package