Top Cardiff Tour Packages
Go wild in the city of Cardiff, Wales. It's a great city to explore and you can do it the best way with Dook's Top Cardiff Tour Packages. We've got a package for everyone, from families to couples and solo adventurers. Whether you're looking for something simple like a private tour or something more adventurous like a guided tour to some of its best attractions, we've got it covered. We've got promising deals on the best tours in town so that you can maximize your time in Wales' capital!

Things to know about Cardiff (United Kingdom)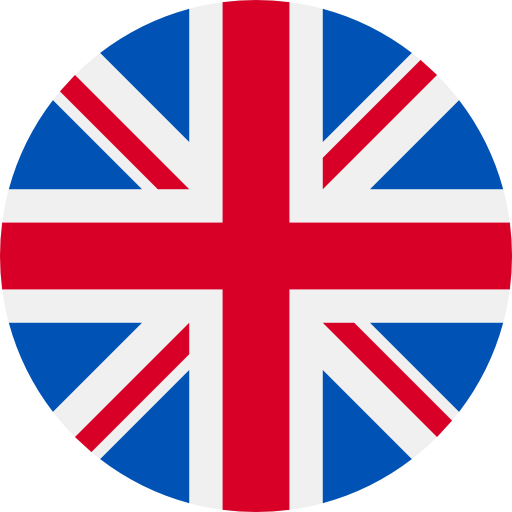 Cardiff is one of the great cities in Britain, with a long and storied history. It has an incredible lineage that's been caressed by an influx of people from all over the world. You can't go anywhere without seeing statues, museums, or artwork that tell the story of Wales' history. The city also has a vibrant nightlife scene, with plenty of places to go out and amass a big time. If you like to party, this is definitely where you want to be!

There is so much stuff to do in this gorgeous city, from galleries and promenades to restaurants and bars! With our Cardiff Holiday Packages, you can make the most of your time curating memories to cherish for a lifetime!

Experiences in Cardiff
The city of Cardiff is one of the greatest in the world. It's been called "a city with a soul," by its residents. With its rich annals and diverse civilization, you'll find something to love about this place at every turn. But what if we told you that there is more to see? We're not just talking about museums, shopping malls, or concerts, we're talking about experiences!

If you've never been to Cardiff before, now's your chance to experience it for yourself. We have some amazing things planned for you through our Cardiff Packages: concerts, art exhibits, tours of historical sites, and many more!

Top Attractions in Cardiff
Cardiff is a city that's full of energy, and all thanks to its rich history. The city has been around since medieval times and it's home to one of the oldest castles and fortresses in Europe. It also has a thriving music scene that hosts some of the best live music venues in the world. There are plenty of things to do during your Cardiff Tour, and if you're looking for something immersive, there are innumerable ancient sites, museums, parks and gardens that can take you back in time.

Cardiff is a city that's always changing. It has a thriving nightlife, a vibrant arts scene, and an incredible past. You can experience all of this while getting around in the most convenient way possible: with our Cardiff Tour Packages!

Best Travel Experiences in Cardiff

From the city of angels to the city of cats, Cardiff is a beautiful place to visit. It's home to many different museums and art galleries, with some of the best in Europe. You can also take a stroll through Cardiff Bay, which has been voted one of the best places in Britain to walk. The area is full of restaurants and bars, so you can enjoy some good food while walking around.

If you're looking for something more adventurous, there are activities like climbing walls and zip lines that will keep you entertained for hours. You can also go horseback riding or mountain biking if that's your thing with our Cardiff Holiday Packages!

Top Things to Do in Cardiff

Cardiff has a lot to offer, apart from its history and culture. Whether you want to go hiking in the Welsh countryside or play laser tag with your new Welsh friends, Cardiff has everything you wish for! Here are some of our favourite things to do in Cardiff:

• Visit one of Cardiff's museums that showcase local culture and history. The National Museum of Wales is a great place to start! Also, St. Fagans National Museum of History, Techniquest, and Museum of Cardiff are the next best options.
• Talking about castles, the British land has quite a few that you can explore with our Cardiff Tour Packages such as Cardiff Castle, Caerphilly Castle, and Castell Coch, to name a few!
• Hike through the beautiful countryside near Pontypridd. There are lots of trails throughout the area, and each one offers something unique.
• Get your hands dirty at one of Cardiff's local farms! You'll learn how food is grown and harvested, plus you can help plant seeds or harvest them yourself. It's a really cool experience!
• Go on a nature walk with your family at one of the land's myriad parks or gardens. There are so many options that it's hard to choose just one! Here are some of the parks you can visit on your Cardiff Tour: Bute Park, Roath Park, Victoria Park, and Parc Cefn Onn.

What to Eat in Cardiff?

Cardiff's food scene is diverse and exciting. You can find traditional Welsh dishes at some of the best restaurants in town, or you can go for a more modern approach to cuisine that includes everything from sushi to Thai street food.

For breakfast, head to one of Cardiff's many cafes for a coffee and pastry. If you're looking for something a little more substantial, try the Welsh breakfast at Elmers Take a Break Cafe. It's filled with bacon, sausage, tomatoes, egg whites, and potatoes. For lunch or dinner, there are plenty of options to satisfy any palate with our Cardiff Packages.

For an authentic Welsh experience, try Steamed Welsh mussels (R.P Culley's), Nan's Cawl (Pitch Bar and Eatery), Welsh rarebit (Madame Fromage), Brecon (Chapel 1877), Welsh lamb rump (The Potted Pig) Carmarthenshire beef (Bully's) The Cymru clucker pizza (The Stable), and Dic Penderyn (The Dead Canary).

Best Shopping Places in Cardiff

Cardiff has an amazing shopping habitat, it's also home to some of the most expensive items in the country. If you're planning on buying something for yourself or as a gift, here is the list of places where you can get everything under one roof: St. David's Dewi Sant, Castle Arcade, Duke Street Arcade, High Street Arcade, Queen Street, Capitol Shopping Centre, Royal Arcade, Morgan Arcade, Queens Arcade, and McArthurGlen Designer Outlet.

Looking for places to buy some awesome souvenirs? Well, tour the cited location with our Cardiff Holiday Packages: Wally's, Castle Welsh Crafts, Caban, Cardiff Market, Craft in the Bay, Riverside Farmer's Market, Ken Welsh Love Spoons, gift shops in National Museum Wales and St Fagans National Museum of History.

Travelling Tips to Cardiff for Travellers

There are many things that you can do to make your Cardiff Tour more comfortable. Here are some tips:

• Make sure that you have a good supply of food and water with you.
• Check the weather before you go. Cardiff is known for its mild climate, yet it's also prone to winter storms and rain. If the weather isn't cooperating with your plans, consider postponing your trip until conditions improve.
• Bring enough money to get by in case something goes wrong with your credit card or debit card. Also, some ATMs don't take foreign currency here!
• Pack light! It is best if you travel with only one bag rather than multiple bags since it makes things easier for you to travel from one location to another.

If you are looking for a great way to visit Cardiff, Dook International can help you discover what the Welsh capital has to offer. We offer strategically curated Cardiff Packages that take you across the city, give you a chance to learn about its history and architecture, as well as, enjoy dining experiences in some of the best restaurants in town. Moreover, we also offer customized sightseeing tours that will give you a 'pause for thought' situation about how important culture is to a city. Our guides will explain alongside the Cardiff Tour, the significance of the land and give you an insight into why it's such an attractive place for visitors from all over the world.
Explore More: Attractions in United Kingdom

Book Package: United Kingdom Tour Package