Top Belfast Tour Packages
Belfast is the capital city of Northern Ireland and one of the 30 largest cities in the UK. It has a population of over 300,000 and a rich history. A mesmerizing destination that will never fail to ingrain you! For a smooth adventure, we have a wide range of Belfast Tour Packages that are not only convenient but also take you on a tour that will help you relive your best moments again and again. Adding to the fun, you can take up the trip, enjoy it to the brink and pay later on your journey back home!
Things to know about Belfast (United Kingdom)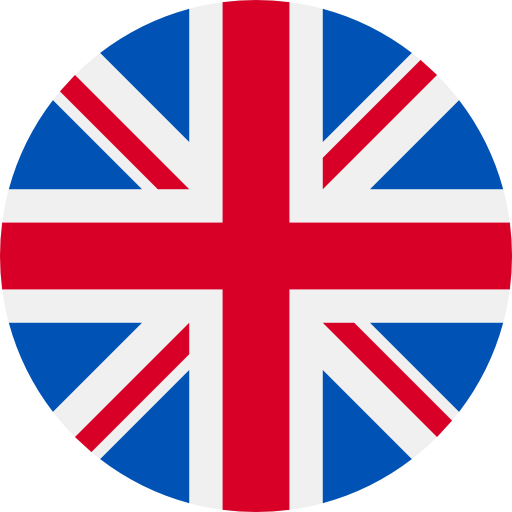 Belfast has everything you need to make your stay a memorable one. There's great food, drink and shopping, as well as incredible festivals, tours and attractions. With lively streets and plenty of history, this city never sleeps! If you're looking to learn more about the history of Northern Ireland, then a trip to Belfast is a great place to start. The city's murals and political graffiti tours are some of its most popular attractions, but they're also worth exploring on their own merit. The first thing to note is that there are two different kinds of murals in Belfast: those created during or after the Troubles (the period from 1969 until 1998) and those created before it. These two groups vary greatly in size, style and subject matter and can be found all over town! You'll find many examples at various points along Falls Road, including St Patrick's Cathedral; St George's Market; Ormeau Park; Ardoyne Road/Westlink Toll Plaza; Shankill Road so on and so forth!
Airports
Belfast International Airport, George Best Belfast City Airport, Newtownards Airport
Experiences in Belfast
Belfast is a great place to visit, especially if you're looking for a fun-filled weekend. The majestic land and its people are full of hospitality and humour. The vibrant atmosphere makes sure that your stay is comfortable and enjoyable. It is a one-stop destination for adrenaline, adventure and excitement. See the sights and taste the flavours of Belfast. Take a bite out of the city, from insider experiences to mouth-watering markets. The historical landmarks serve the best whether you are travelling alone or with your family!
Top Attractions in Belfast
Belfast is a beautiful city with a unique, cosmopolitan atmosphere and buzzing nightlife. The city's history, culture and architecture like Belfast Castle, Titanic Belfast, Crumlin Road Courthouse, Stormont, Causeway Coast, Palm House, and St. Anne's Cathedral concocts the perfect combination to make your visit unforgettable. Apart from the adventure where you can immerse yourself in the city's rich history and culture. You can go to the cinema and take a walk along the river, taste a pint of local craft beer or see an impressive concert in one of its monumental halls.
Belfast is known for its Titanic Quarter, which has been dubbed the "tourism capital" of Northern Ireland. The city also has an impressive array of other attractions such as museums, parks and historic buildings. If you are planning for a holiday trip, explore the mesmerizing Belfast with our Belfast Packages. To ease up your itinerary planning, here are our top recommendations which are a 'must-see' in Belfast:

The best way to start with your Belfast Tour is by visiting the Titanic Belfast. One of the best attractions in Belfast. Staged in the Titanic Quarter area of Belfast, the centre was opened to the public on 31 March 2012 and cost £101 million to build. It houses several exhibitions exploring the history of shipbuilding and its impact on Irish life. The centre also includes two museums: The Maritime Museum which features artefacts from all eras relating to ocean travel; and an interactive exhibition on shipping where you can learn more about how they work today. This includes virtual reality experiences that allow you to feel what it's like working as a deckhand or engineer!

The next best attraction is the Belfast City Hall. City Hall is the administrative headquarters of Belfast City Council, located in Donegall Square. It was designed by Brumwell Thomas. The building is a classic example of Edwardian Baroque architecture with many features that have become synonymous with Belfast: its steep roofline, decorative window surrounds and ornate gables; ornaments include statues on top of columns along the front facade; there are also statues on top of each corner tower.

As one of Ireland's largest museums, the Ulster Museum has over 1.5 million objects and artefacts in its collection. This includes a comprehensive collection relating to the history, culture and heritage of Northern Ireland – from prehistoric times to the 21st century. Also, the planetarium at the Ulster Museum is amazing!

You should definitely visit the food stalls before or after your visit to this museum because it has some delicious food options available for purchase such as sandwiches made with fresh vegetables from local farms nearby; salads made from fresh fruits grown nearby; hot drinks like tea or coffee made using locally sourced ingredients - all delivered directly into your hands via robot delivery vehicles which will arrive within minutes so no need worrying about missing out on anything important during your busy day!

Visit the last prevailing market of the Victorian era, St George's Market with our Belfast Packages. The St George's Market is located on May Street, close to the Waterfront Hall and River Lagan. When visiting this market you should expect to see an interesting mix of vendors selling everything from fresh produce and flowers to clothes, electronics and jewellery. It's also a good place to find unique gifts for friends back home! The best things to buy at St George's Market are definitely food items; there are so many delicious options available here that you'll never go hungry again! In addition to this, there are lots of fun souvenirs available such as t-shirts with Irish symbols printed on them or mugs featuring popular landmarks from around Ireland.

If you are planning to have some fun with your kids, our Belfast Tour Packages will be the best one to opt for! It will take you to some amazing kid-friendly destinations. One such is the Belfast Zoo. It is the only zoo in Northern Ireland and is located on the outskirts of Belfast city centre. It was opened in 1934 and is the second oldest zoo in the United Kingdom. Belfast Zoo has been home to more than 1200 animals since it first opened its doors over 80 years ago. The zoo houses over 150 species including mammals, birds, reptiles and amphibians as well as invertebrates such as spiders or insects that are too small to be seen with the naked eye.

Another best destination is the Botanic Gardens. It's not only an excellent place to relax and enjoy nature, but it also offers many other things: You can take family or friends here if you want to go on a fun day out with the kids. Also, if you're looking for somewhere quiet and peaceful, this would be perfect!

Cavehill is Belfast's most popular parkland. It offers some of the best panoramic views in the city, and it's also home to one of Ireland's oldest castles, one such is Belfast Castle which was built in the late 1800s.

With our Belfast Holiday Packages, you will get to visit the amazing Waterfront Hall. It is a concert hall in Belfast, Northern Ireland that is worth a visit. The venue was opened in 1997 and has since become one of the most popular venues for concerts and events in Northern Ireland. The hall can accommodate up to 2,250 people, making it perfect for large-scale performances. It's located on the banks of the Lagan River, which runs alongside it; this makes Waterfront Hall famous for hosting some of Northern Ireland's biggest music events!

If you are looking for a place for some excellent booze on your Belfast Tour, the Crown Liquor Saloon is our best bet! The Crown is a pub, not a liquor saloon. It's been around since 1856 and is located near the Grand Opera House in Belfast. This old drinking hole has been restored to its former glory, with historic artefacts scattered throughout the place. The Crown has a great selection of beers on tap as well as bottled beers from all over the world. The staff here knows their stuff when it comes to serving up craft beer choices! If you're looking for something more than just beer or spirits, there are plenty of options at this Irish pub: whiskey shots and cocktails made with fresh ingredients like fresh fruit or herbs from local gardens. You name it, Belfast has it! The Cathedral Quarter is a great area for pubs, restaurants and shopping. It's also a great place to walk around in the evening and get a feel for the city before heading out on your trip.

With Dook's Belfast Holiday Packages, start your trip with loads of adventure, culture, history and delicious food! Our all-inclusive Belfast Tour Packages are strategically crafted such that each one of your desires is fulfilled. With minimal terms and conditions and attractive prices, our packages have satisfactorily served over five lakh tourists to date!
Explore More: Top United Kingdom Attractions

Book Package: United Kingdom Tour Package