Turkey Bachelors' Party Package
Pkg Id

0000507

Destinations

2

Duration

7 Nights

Attractions

12

Price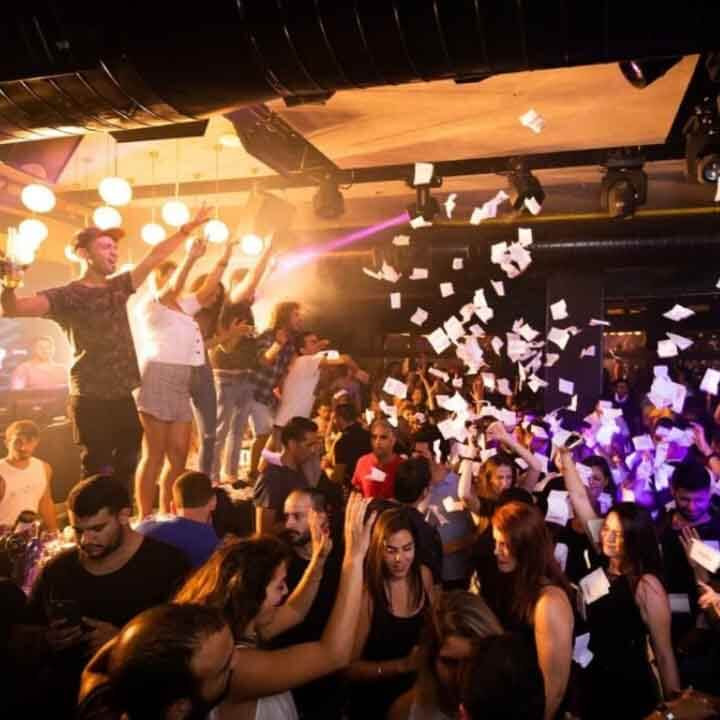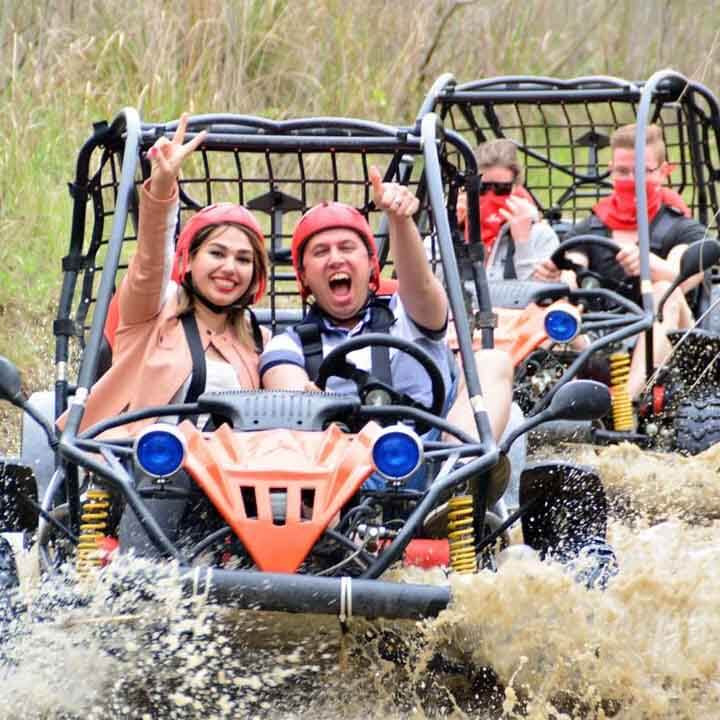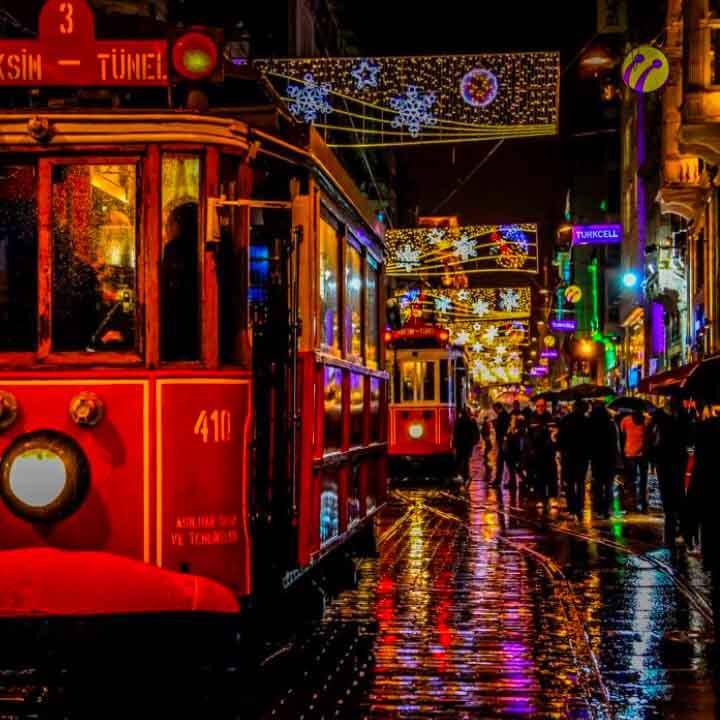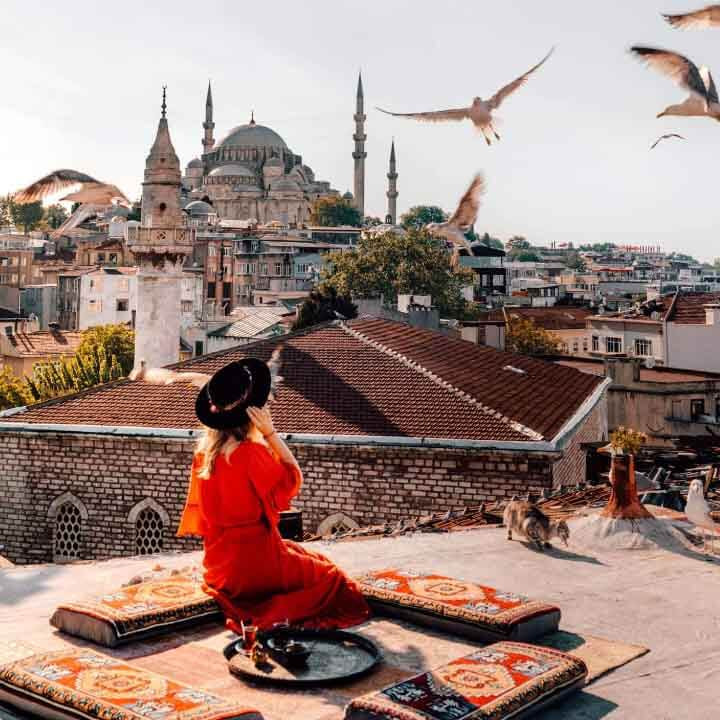 1
Delhi-Istanbul
Arrive in Istanbul.
After Immigration and Customs Procedures met by Driver and Transferred to Hotel.
Check-into Hotel.
Free Time in Evening. Enjoy the never Sleeping City of Istanbul in Turkey is loaded with Electric bars, clubs and Restaurants to satiate the Night Crawler in You!
Overnight stay at Hotel.
2
Istanbul
Breakfast at hotel.
Full day walking PVT city tour of Istanbul: Hippodrome- Ancient Hippodrome was the scene of chariot races, with the three monuments; the Obelisk of Theodosius, the bronze Serpentine Column and the Column of Constantine, Sultana med Imperial Mosque (Blue Mosque)- Across from Hagia Sophia Grand Mosque, it was built in the 16th century by the architect Mehmet, is known as the BLUE MOSQUE because of its magnificent interior decoration of blue Iznik tiles, Hagia Sophia Grand Mosque- The Hagia Sophia Grand Mosque, previously known as the Church of Divine Wisdom, is simply the best of its kind! Hagia Sophia Grand Mosque is the greatest surviving example of Byzantine Architecture. For 1000 years, it was once the largest church in the world, decorated with stunning 6th century golden mosaics, Topkapi Palace- The great palace of the Ottoman sultans from the 15th to the 19th centuries. The palace houses an exquisite collection of crystal, silver, and Chinese porcelain. Robes worn by the sultans and their families, the famous jewels of the Imperial Treasury, miniatures, and the Holy Mantle; enshrining relics of the Prophet Mohammed, Bosporus Sunset Cruise on Luxury Yacht- Discover the city's beauty in style on this relaxing sunset cruise down the Bosporus, the waterway that marks the border between Asian Turkey and European Turkey. From the open-air deck of your luxury yacht, see riverside landmarks like the Dolmabahçe Palace, the Ortaköy Mosque and the Rumeli Fortress, all lit by the beautiful dusk light. Complimentary drinks and canapés are provided while you sail Find out about the history of Istanbul's landmarks from your on-board guide.
Return to hotel.
Evening free to leisure.
Overnight at hotel.

3
Istanbul
Breakfast at hotel.
Continue the PVT tour in Istanbul: Walking in Taksim area, Galata tour (outside), Istiklal walking street
On this particular Galata Pera tour, explore one of the highest and oldest medieval towers of Istanbul. Also, stroll along with the Istiklal Avenue and discover the historical passages. Moreover, you will see Pera district. Another reason for Istanbul's design boutiques, antique shops, cafes, and the bohemian life of Istanbul. Walking tour will take you to the shopping areas of the new part of the city. You will see the back streets of the Beyoglu area, Pera, Galata Tower, Istiklal Avenue, Cihangir District and Antique places.
Return to hotel.
Free time to explore independently.
Overnight at hotel.
4
Istanbul- Antalya
Breakfast at hotel.
Check-out, Transfer to airport for domestic flight to Antalya.
Flight to Antalya.
Arrive in Antalya. Met by driver. Transfer to hotel
Check-in, Evening free to explore Antalya nightlife.
Antalya is one of the more lively areas in Turkey when it comes to nightlife.
Overnight at hotel.

5
Antalaya
Breakfast at hotel.
City tour of Antalya: Hadrianus Gate- Hadrianus Gate or The Three Gates is a triumphal arch which was built in the name of the Roman emperor Hadrian. Antalya's broken wonder is the Broken Minaret of the Korkut Mosque, which itself was built originally as a Roman temple in the 2nd century AD, and thus did not have a minaret at all.
The Clock Tower- Tower is a landmark tower of tawny stone in Antalya, Turkey, where Kaleiçi meets Karaalioglu Park. It is believed to be built in Hellenistic era on a square plan and later turned into circular tower in 2nd century AD and was either used as a fortification or a lighthouse in the past. Fluted Minaret, The ancient harbor, Duden Waterfalls.
All the streams of the region aim at finding their way into the Mediterranean and they pour down the slopes of the Taurus, sometimes overland sometimes underground and reaching their destination, result in lovely waterfalls, of which there are more than twenty.
Evening free at leisure.
Overnight at hotel.
6
Antalaya
Breakfast at hotel.
Scuba Diving in Antalya & Kemer,
You will have a unique diving experience with the magical underwater world of the Mediterranean sea. Arrival in the Bay and boarding to the ship. After a detailed briefing and receiving special diving equipment's, groups of 5 people will begin diving with trainer instructor in the shallow waters of the Bay of Kirish in the suburb of Kemer. For beginners, the first dive will be 5 mt depths; second dive will be 7mt depth. For guests who have experienced diving before, the depth will be adjusted by the instructor. Both of the dives will last 20 minutes. After the diving each diver will receive a diving certificate.
Evening free at leisure.
Overnight at the hotel.

7
Buggy Safari
Breakfast at hotel.
Experience Buggy Safari and Zipline in Antalya.
The Koprulu Canyon Valley in the city of Manavgat, upon arrival, buggy carts will be distributed and instructions will be given to the group to take a wonderful wild and natural tour inside the forest surrounding the Koprulu River for an hour, and upon completion we continue our way to the ends of the river for a kayaking trip, Rowing equipment is given and a 15 km kayaking trip is in an inflatable boat with a competent captain. This trip is full of moments of excitement and suspense, interspersed with the first stop for a break for half an hour and the return of the wonderful trip to stop again for an hour for lunch and then continue our journey down the valley to the end point.
Evening free at leisure.
Overnight at the hotel.
8
Fly Back Home
Breakfast at the hotel.

Transfer to airport.
As per mentioned in itinerary

As per mentioned in itinerary

English speaking tour guide

As per mentioned in itinerary
Visa
Click to view Visa information
Please note that these packages are customizable, which means that you will be able to make changes to the itinerary/activity if you so desire. The final payment will be calculated as per the itinerary and inclusions reflected on the confirmatory e-mail sent to you.
Please expect to receive your vouchers 72 hours before your departure date (subject to full payment of your package cost).
Personal expenses such as laundry, telephone calls, room service, alcoholic beverages, mini bars etc., are not included.
In case your package needs to be canceled due to any natural calamity, weather conditions etc. Dook Travels shall strive to give you the maximum possible refund subject to the agreement made with our trade partners/vendors.
The passenger names in the booking form should be exactly as per passports. Dook Travels will not bear any liability for the name change fee, if incorrect names and ages have been added at the time of booking.
Please note that your package includes baggage as per airlines policy. Any addition in baggage will be charged separately.
Standard check-in time at the hotel is normally 2:00 pm and check-out is 11:00 am. An early check-in, or a late check-out is solely based on the discretion of the hotel.
In case the selected hotel is unavailable for booking, an alternate arrangement will be offered to the customer in another hotel of a similar category.
Certain hotels may ask for a security deposit during check-in, which is refundable at check-out subject to the hotel policy.This amount has to be deposited by the traveler.
Please note that Day at Leisure essentially implies that no sightseeing activities have been included for that day.
Kindly be on time for your activities, tours and transfers. Dook Travels will not be liable for missing any activity thus for any refund against it in such cases.
No refund either in part or in full will be made for any unused part of the services provided in the package.
The package price doesn't include special dinner or mandatory charges at times levied by the hotels especially during New Year and Christmas or any special occasions. Dook Travels shall try to communicate the same while booking the package. However Dook Travels may not have this information readily available all the time.
Our package price does not include GST and TCS. Applicable GST and TCS will be charged over and above the package price.
For queries regarding cancellations and refunds, please refer to our Cancellation Policy.
For any paid activity which is non-operational due to any unforeseen reason, we will process the refund & should reach the guest within 30 days refund requisition. Also, for any activity which is complementary and not charged to Dook Travels & guests, no refund will be processed.
Our package prices are on twin sharing accommodation basis thus published prices are applicable for minimum two persons and multiple of two thereon.
As per RBI guideline every foreign traveler has to provide us his PAN details. The Dollar component of package price will be taken out of your BTQ (Basic Travel Quota).
The tour cost does not include any Overseas Insurance Premium, but we strongly recommend buying Overseas Insurance Policy. The same after issuance is non refundable.
These terms are general terms for our tour packages.Any term mentioned in proposal shall be considered part of it and in case of discrepancy term mentioned in proposal shall prevail.
Disputes, if any, shall be subject to the exclusive jurisdiction of the courts in New Delhi.
Payment Policy
Payment schedule depends on destination, time of booking, inclusions, airline and hotel payment policy etc thus it is specific to your package bookining.
Payment schedule will be part of our proposal to you for the package.
If payment is not made as per the schedule provided in the first booking confirmation e-mail, Dook Travels reserves the right to cancel the booking after attempting to get in touch with you. Refunds would be as per the package cancellation policy.
Cancellation Policy
Once Booking received : INR 5000 (Per PAX) + actual Ticket cancellation + Hotel cancellation as per hotel policy+Visa fee if visa is applied.
60 – 45 Days prior to departure : 25 % of land cost + INR 5000 (Per PAX) + actual Ticket cancellation+Visa fee if visa is applied.
45 – 30 days prior to departure: 50% of land cost + INR 5000 (Per PAX) + actual Ticket cancellation+Visa fee if visa is applied.
30 – 10 days prior to departure: 75% of land cost + INR 5000 (Per PAX) + actual Ticket cancellation+Visa fee if visa is applied.
Within 10 days: Full.