Top Bodrum Tour Packages
Get your trouble-free and super exciting holiday experience to Turkey's brightest Turquoise Coast, the city of Bodrum. Know more about your tour and the city, such as the ideal time, transportation to reach there, and several other things. Dook Travels has the most selected Bodrum Tour Packages that integrate astonishing sightseeing across the city and other adventurous activities that will aid you in exploring Bodrum's top-rated tourist places. We always recommend the best Bodrum tour packages from India for our clients, whether they wish for a one to two days quick trip with friends, a romantic honeymoon or a lengthy itinerary with family, or a comforting holiday from everyday chaos. To experience a captivating Bodrum without stress, you can check out these abundant vacation packages that embrace the best lodging and amenities to indulge your holiday.
About Bodrum (Turkey)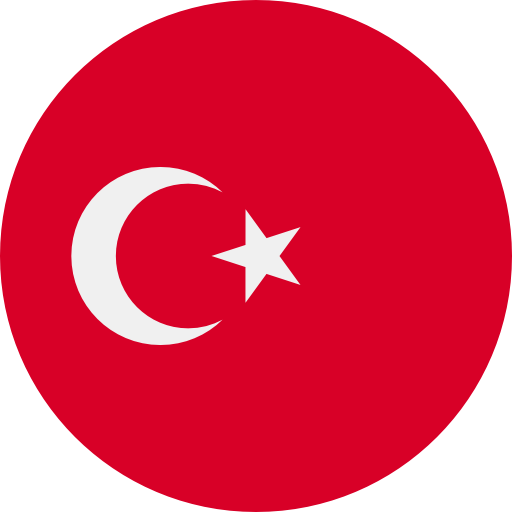 Bodrum is a wonderful and unique location, full of interesting contrasts. This port city, once known as Halicarnassus of Caria, stands tall in the southwest Aegean Sea. The meaning of its old name may be understood in terms of Turkey's historical importance and the preservation of its past. This neighborhood successfully strikes a balance between two quite distinct elements: a rich historical past and one of the most contemporary feels in this region of Europe. The magnificent medieval fortress built by the venerable Knights of Rhodes stands as a vengeful sentinel at the entrance to the breathtaking blue bay of Bodrum.
Bodrum is renowned for its attractive bohemian vibe and is regarded as the thriving hub of the Turkish art scene. The boatyards in Bodrum have contributed to the city's renown throughout the years. You will see some of the works produced by Bodrum's boat builders, regarded as the greatest in the world. Bodrum's boats are a beautiful sight, whether it be the Gullet with its broad beam and curving stern or a Tirhandil with its sharp, arrow-like appearance. Bodrum's waters are equally as breathtakingly magnificent as its ancient sites. Dook has also included several trips that will let you see various caves, reefs and magnificent rock formations up close because of how lovely the underwater life is there.
Airports
Bodrum-Imsik Airport
Best time to visit
Jun-Sep
Climate Types
Hot-Summer Mediterranean
Experiences in Bodrum
Increase your adrenaline rush with adventurous scuba diving, paragliding, or rafting in Bodrum's turquoise, warm seas. Apart from adventure lovers, Bodrum's sandy beaches and oceans, with Private Sunset Boat Cruises and hot air balloon tours, are perfect for couples to spend quality time with, especially for newlyweds. All nature lovers will like its sand beaches and beautiful blue waters. There are also numerous other avenues to enjoy yourself with family and friends. You can see some of the finest Turkish artwork and artistry up close. You can enjoy a horse safari, pirate boat trips, jeep safari, and hot air balloon tours and wander in the glorious streets of this contrasting yet fascinating city. Book your Bodrum Tour Packages with Dook Travels today to explore this captivating Turquoise Coast city.
Top Attractions in Bodrum
Even though turquoise seas, sandy beaches, and water adventures are top attractions of this city, its ancient architecture, museums, artisan shops, and nightlife are correspondingly alluring. Hence, Dook has cautiously designed Bodrum Packages and itineraries, so you do not miss Bodrum city's popular sites.
Plan A Trip To Bodrum
Move around Turkey's brightest Turquoise Coast: Pick up a precisely designed Bodrum tour package with Dook Travels.
The Bodrum harbor and old town are both small enough to readily navigate on foot. It is indeed mostly pedestrianized. Even the bus stop is ten minutes worth walking from the town center. Your hotel may provide a shuttle service to the heart of Bodrum, even if it is just outside of town. Although it takes around 40 minutes to travel from Bodrum Airport (Milas Mugla Airport) to the center of town, arriving at it is rather straightforward. You may take a direct flight from your home country (if available) or a one-hour flight from Istanbul.

You may take a frequent and simple transfer bus between the airport and the city center through the bus service for 10 TL, or you can take a cab, which will probably cost you around 130 TL.

Bodrum Castle is the most famous sight on a peninsula east of the city's port. This area has been home to several great buildings over the past 3,000 years, including the well-known Mausolus palace from the fourth century BCE. Sadly, the structure is no longer there and has been replaced with the famous Bodrum Castle (Castle of St. Peter).

The Knights Hospitaller constructed the fortress at the beginning of the 15th century, and the Christians of Asia Minor utilized it as a refuge for the following 120 years. It was also utilized as a fort to deter Ottoman Empire incursions, a function it carried out admirably until it was defeated by Suleiman the Magnificent in the middle of the 16th century.

The castle's architecture makes it attractive, rather than its violent past. The proof is that part of the construction materials came from the Halicarnassus Mausoleum and was repurposed. The Bodrum Museum of Underwater Archeology is now located inside the fort. This museum is a must-see place as, in the place where the castle originally housed beds and bunks used by medieval knights, there are now intriguing antiquities recovered from the Turkish Aegean. The museum, established in the 1960s, houses hundreds of fascinating relics from the ancient world. These include seals, jewelry from ancient Egypt, vases, and copper sculptures from ancient Mycena. A curious object that might have belonged to the Egyptian queen Nefertiti is one of them.

If you admire arts and artists, Zeki Muren Arts Museum is must visit place in Bodrum. Zeki Muren, a performer from 1931 to 1996, won many fans with his great singing and skillful acting. Throughout his 65-year existence, he made over thirty albums and appeared in dozens of movies. Zeki Muren had established himself as a cultural figure in Turkey at the time of his passing.

He lived most of his life there, including his last few years. As a result, his home has been transformed into an art gallery with a huge collection of pictures, paintings, and stage props. Additionally, there is jewelry and audio gear related to his singing career.

Within walking distance, there are several tourist-favorite restaurants and cafés where you can enjoy delicious meals and refreshments. Apart from this, the city has numerous places to have scrumptious food.

Due to its geographic location, Bodrum has always had a close relationship with the water. Shipbuilding has been a local occupation since ancient times, reaching its apex in the late Ottoman era when Bodrum was utilized as a location to launch warships. The shipbuilding business, after that, shifted to producing schooners for trading, sponging, and fishing.

This history is currently on display in the Bodrum Deniz Muzesi (Maritime Museum), housed in the former market structure. Numerous models that mimic the many kinds of city-built wooden boats are among the items on show. Additionally, there are 600 shells that Cevat Sakir Kabaagac has gathered from all over the world.

Visitors swarm to the waterfront to spend a leisurely morning, afternoon, or even a full day on one of the peninsula's beaches when they are not discovering the historical riches of Bodrum. It is particularly true from June to August when Bodrum's beaches rank among Turkey's most popular tourist destinations. There are several beaches to select from, dispersed throughout various towns. The towns of Bitez, Turgutreis, Ortakent, and Gumbet are a few of the most well-liked locations. Close to the town center are two other beaches in Bodrum.

The marina at Bodrum is a sight to see. Even though it's roughly defined as "where yachts gather to anchor," some of the ships here are breathtaking. It has also evolved as the region's hub for marine tourism. Many Aegean cruise cruises land here for tourists at the beginning or middle of the journey. Therefore, there is a good probability that you will employ one of these boats if you choose to go on a partial-day, full-day, or multi-day cruise of the Aegean.

Bodrum may have experienced a rebirth to become a cutting-edge resort town with top-notch amenities, but its core still has some of the classic allure from its earlier days. Whitewashed homes in the old town are surrounded by vines and bougainvillea and are divided by tidy, winding cobblestone passageways. This town area is the calmest compared to the beach and port.

The peninsula has another gimmick to keep tourists and locals entertained once the sun goes down. The beginning of Bodrum's nightlife, one of its most recognizable aspects, happens at this hour when pubs and clubs throw up their doors to everyone eager to have a good time.

Adding some extra excitement to your trip to Bodrum by doing quality shopping. The resort community has everything and may accommodate any budget. The town's bazaar offers a contemporary shopping experience with real businesses instead of stalls. Textiles, beachwear, and handmade goods like ceramics and wooden sculptures are available here. The Old Town's shops, though, will provide you with some of that if you're searching for a more authentically Turkish shopping experience, complete with haggling and bargaining.

Book Dook's especially coined Bodrum tour packages have been a huge hit with our clients. As our well-researched and well-liked itineraries take you to all the city's best attractions, our tour packages offer fun and adventure. Let Dook International serves as your tour operator while your visit Bodrum, Turkey's brightest Turquoise Coast.
Explore More: Top Attractions in Turkey

Book Package: Turkey Tour Package