Top Bursa Tour Packages
Bursa is a sizable city in Turkey's Southern Marmara region around 20 kilometres inland from the Marmara coast. It is the fourth-largest city in the nation. It is primarily contemporary, industrial and concrete-heavy and it depends on the textile, agricultural and automotive industries for its livelihood. The Ottoman state's birthplace is teeming with the ancient mosques, tombs, caravanserais, bazaars and parks. The mountains and ski slopes of Mount Uludag are located above it. Dook International offers a variety of Bursa Tour Packages so you can get the most out of your trip!
Things to know about Bursa (Turkey)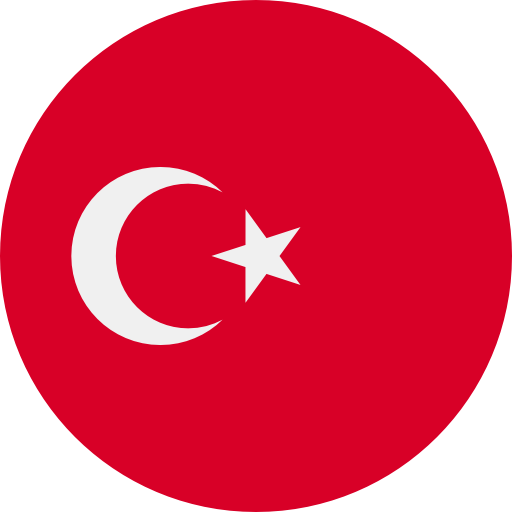 While Bursa is not typically a tourist's first choice in Turkey, it can be said that Bursa is the best way to get an authentic Turkish experience. Not only is Bursa absolutely beautiful with all its natural features, it also has great cultural and historical significance. Bursa is less congested and smaller than Istanbul. As a result, it is much more manageable and simpler to navigate. You can easily go from one end of the city to the other using public transit in about half an hour, and many of the major attractions are situated in the readily accessible city centre. Its accessibility makes Bursa Tour a great addition to your holiday this season!
Best time to visit
Apr-Nov
Climate Types
Warm-Summer Mediterranean
Experiences in Bursa
Your gaze will be captivated by the skyline of Bursa, which is lined with contemporary buildings and mosques, when you visit. Here, history and modern conveniences coexist harmoniously as mausoleums and other relics of the original Ottoman capital embellish the technologically advanced metropolis. Bursa is captivating for visitors on a journey to the city because of its rich Ottoman legacy, which has had a significant influence on the city's growth. History here leaps out of the pages of the book. Get the most out of the city by using one of our Bursa Tour Packages.
Top Attractions in Bursa
Bursa has beautiful architecture and markets. It gives you a great opportunity to experience genuine Turkish culture. Visit the stunning mosques and view the gorgeous and traditional Sufi dancing as well. Bursa's historical district, enclosed by the citadel, is a delightful place to stroll around and take in the sights. There are several attractions, but the Osman and Orhan tombs are undoubtedly the largest. Get the authentic Turkish experience with one of our Bursa Packages!
Bursa is one of the most well-known and alluring towns in summer, drawing visitors from all over the world to its numerous notable natural attractions. It includes breathtaking waterfalls, stunning beaches, lush woods, meadows, plateaus, streams, caves and many among others. Anyone travelling to Bursa in the summer can take part in outdoor pursuits like hiking, fishing, cave exploration, mountain climbing, camping, and swimming. Not to mention, Bursa is the home to numerous lush gardens where you can spend special moments with your family. Ease the burden of planning a trip by utilising one of Dook's Bursa Tour Packages!

Best Travel Experiences in Bursa

There are a lot of gorgeous mosques in Bursa where one can truly see the Islamic heritage and culture. Few visitors contest the Green Mosque's reputation as Bursa's most attractive building when they take in its elaborate mihrab (prayer niche) and marble ablution fountain with its octagonal pool. However, Yeşil Camii's blue and green mosaics are perhaps its main attraction (and the reason for its name). Their exquisite hues line the dome and produce a beauty that would have suited Sultan Mehmed I's mosque. The entire complex is interesting to explore and Mehmed's tomb is as stunning as the mosque.

The Grand Mosque is another great attraction. This mosque evolved into Ottoman architecture's largest example of a multi-domed mosque. The 129 writings that embellish the interior of this mosque include some that were created by renowned calligraphers including Abdulfettah Efendi, Mustafa Izzet Efendi, Sami Efendi and Shefik Efendi. They are displayed as genuine specimens of calligraphy. The pulpit of this mosque was constructed using the "kundekari" method, which excludes the use of nails and other fasteners. It possesses the characteristics of an artwork as a result. Experience the historic architecture and culture of Bursa on your Bursa Tour using one of our Bursa Holiday Packages!

Top Things to Do in Bursa

You can explore the cultural background of Bursa with a variety of activities and art. Bursa has served as a hub for the Sufi order for more than a thousand years, and the city is home to the headquarters of the sect, Karabaş-i Veli Kültür Merkezi. It is a peaceful area with a calm tea garden (a fantastic spot to unwind after exploring mosques and shops), nightly whirling dervish dances that enthral guests with their grace and vigour, and is situated about 200 metres south of the Grand Mosque. Attempt to attend the largest dances on Saturday, but any evening is an excellent time to stop by the centre.

Geothermal mineral springs emerge in the western area Cof ekirge from the city's subterranean fault line. Most have an 80°C flow rate and a high iron and sulphur content. "Silver springs" are a subset of these locations that have clear water, are between 38 and 57 degrees Celsius, and contain magnesium. Although they have been used since antiquity, the spa facilities were recently constructed over early Roman and Ottoman buildings. In addition to standalone public baths, all the nearby hotels feature spas that may be accessible to non-guests. Enjoy this incredible activity by booking one of Dook International's Bursa Tour Packages!

Mount Uludag, one of Turkey's most significant tourism and recreation areas, is a popular destination for travellers from around the globe. In contrast to enjoying skiing or riding snowmobiles in the winter, summer camping trips are when visitors will have the most fun. One of Bursa's most well-known tourist destinations is Mount Uludag, also known as The Great Mountain, which is 2,543 metres above sea level and 22 kilometres from the city. It is situated in the Marmara region, which is known for its huge open spaces and deep woods. It is a sight that cannot be missed on your Bursa Tour.

What to Buy in Bursa?

The covered market in Bursa is a haven for souvenir shoppers. Every moment spent here is amazing, especially if you want to find some of the city's famed shadow puppets. From the immaculate white 19th-century front to the pulsating commerce that greets you when you go inside. Here, gold and gems are also prominent, along with rugs and cushions, which is maybe not surprising. But don't forget to visit the nearby "hans" (luxury goods bazaars), where exquisite silk goods are the star attraction. Fans of shopping must book one of our Bursa Holiday Packages if they want this experience this holiday season!

Koza Han (Silk Market), a two-story structure, is a gem of Bursa and one of the best examples of Ottoman history. For those wishing to purchase them, the market also offers high-quality but affordable goods including silk textiles, shawls, and dowery. The structure is two stories tall and features a courtyard in the centre, which is typical of Ottoman construction. Although there are shops selling silks like clothing, scarves, and some table silver that would delight any grandparent, the silk trade as it once existed here is no longer organized.

Best Travel Tips for Travelers

Bursa is less metropolitan and overvisited. Bursa has a more relaxed and genuine attitude, especially when compared to Istanbul. In the bazaars and marketplaces, shopkeepers and restaurant owners often won't pursue or bother you (to us, a breath of fresh air!), and for the most part, folks here seem less interested in your money and more interested in you.

There are fewer tourist traps to dodge, shorter lines at sites, fewer tour buses blocking the streets, and fewer tour "guides" clamouring for your attention and money. As a result, it is simpler to get to know the history, culture, and people on a personal level. You frequently cross paths with actual locals in bazaars, eateries, and the streets rather than simply another busload of foreign visitors or aggressive tour guides. As it is one of the most convenient places in Turkey to visit, make sure to prebook one of Dook's Bursa Packages, to make sure you visit this lovely city!

The fact that Bursa is less popular with tourists than Istanbul may have certain drawbacks. English is not widely spoken in Bursa, though this is changing with time, is perhaps the most remarkable. In some places, the infrastructure for tourists (signage, and others) is not as well established. But in our opinion, these just enhance the atmosphere's authenticity and provide you an opportunity to learn more about the culture directly.

There are plenty of accommodation and loads of restaurants nearby. If you are travelling to Bursa for the first time and are confused as to where to book and what the best deals are, save yourself from the trouble and book one of our exclusive Bursa Holiday Packages, which will cover all the bases for you in a budget friendly manner.
Explore More: Attractions in Turkey

Book Package: Turkey Tour Package