Top Jaipur Tour Packages
Jaipur is a city in Rajasthan that has been known to attract travellers since the 18th century. Today, it is a popular tourist destination with hundreds of hotels, restaurants and other amenities catering to guests' needs. Book Dook International's Top Jaipur Tour Packages and enjoy a hassle-free travel experience! Dook International is one of the best tour operators in India and has been offering world-class tour packages for years. With their wide range of services, you can plan your trip according to your conveniences. They provide all the facilities from accommodation to transportation to sightseeing. You can get the best deals on our Jaipur Tour as well as discounts based on your booking time period.

Things to know about Jaipur (India)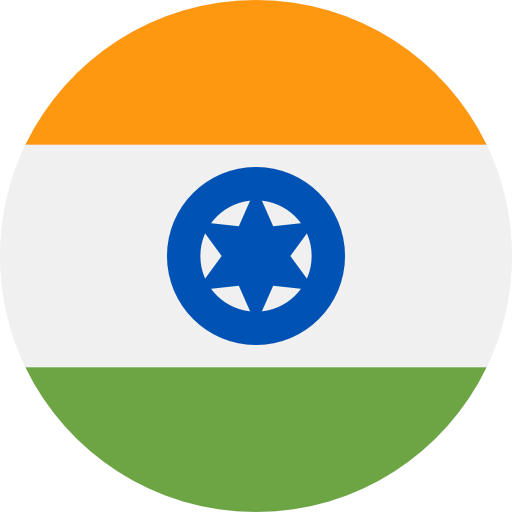 Jaipur is one of the oldest cities in India. It is also one of the safest cities which is why it is popular with tourists and expats alike. The city boasts the presence of some amazing historical sites and monuments, as well as beautiful parks and gardens.

Jaipur is a city of palaces and home to the famous Amber Fort. It is also known as the Pink City, because of its vibrant colours. The city has many museums and monuments, including Jaigarh Fort, Hawa Mahal (Palace of Winds), Nahargarh Fort, City Palace and Jantar Mantar. It also has some great shopping bazaars like Johri Bazar, Bapu Bazaar, Badi Chaupar and so on and so forth!

Jaipur's proximity to the desert means that you can enjoy all kinds of activities there, including camel safaris and trips into the desert itself. In addition to the amazing sights, there are plenty of other things to do in Jaipur. There are great restaurants for every kind of cuisine imaginable, from Indian to Mexican or Italian and if none of those suits your fancy choices? Don't worry! With our Jaipur Holiday Packages, there is always something new around every corner!

Best time to visit
Jan-Apr, Jul-Dec
Climate Types
Semi-Arid, Hot semi-arid
Experiences in Jaipur
Jaipur is a city that boasts its cultural and historical importance at its pinnacle. The city is full of parks, temples, and markets that are sure to make you feel like you're in another world. If you're looking for something new to do in Jaipur, then there's no shortage of options! You can shop for local crafts at the bazaar or learn about Indian history at one of the many museums around town. You can also see amazing wildlife at the National Parks. Another amazing place is the Elefantastic. It is the best elephant wildlife sanctuary in India. Overall, if all you want is some relaxation time away from the hustle and bustle of everyday life, then there's no better place than Jaipur and our Jaipur Packages will surely double the fun!

Top Attractions in Jaipur
Jaipur is a place where you can find the best of both worlds: ancient and contemporary, culture and nature. It's a city that glorifies all the things one loves about India, with its mesmerizing palaces, temples and stunning architecture. There is no shortage of fun things to do as well. You can go horseback riding or just take part in the festivities going on in the town. If you're looking for something unusual or different, you'll have no trouble finding it here. You can witness the city's amazing museums and art galleries with our Jaipur Tour Packages. Amer Fort, Amber Fort, Albert Hall Museum, Hawa Mahal, and Jantar Mantar are some of the best points of interest.

Jaipur is a city that has rich annals and culture. A niche where visitors can experience the Rajput culture, apart from exploring its affluent architecture and monuments. The city is also known for its festivities and events which makes it a great tourist destination.

Best Travel Experiences in Jaipur

Jaipur has a lot of things to see and do. If you're looking for adventure, thrill-seeking, or relaxation, we've got you covered with our Jaipur Holiday Packages. The best way to experience Jaipur is by getting out into the town and seeing it for yourself. Here are some of our favourite ways to do so:

For some fun adventures and family time, head on to Jhalana Safari Park, Nahargarh Biological Park or EleJungle. You can also spend some quality family time at the Pink Pearl Water Park, visit the Dolls Museum or relax at Chandlai Lake. Riding a hot air balloon will be the best pick to experience the best of Jaipur!

Go horseback riding! This is one of our favourite activities in Jaipur. Not only does it feel like you're experiencing the local culture, but it also gives you a chance to learn about their role in Indian culture as well! Bring your camera for some great shots during this activity, you won't regret it!

Jaipur hosts numerous festivals and if by any chance, there is some festival going on around the town, it will surely make your Jaipur Tour one of the best travel choices so far! For some cultural experience, enjoy a puppet show. Puppet shows are indigenous to Rajasthani culture.

Top Things to Do in Jaipur

If you're looking for a way to make the most of your time there, we've got you covered. Here are some suggestions:

• Visit the famous Amber Fort! The Elephant ride and the Light and Sound Show along with the imperial architecture are the highlights of the landmark.
• Rent a bicycle and ride to Brahampuri. It is the place where the famous Nahargarh Fort stands. Visit during the late hours to witness an amazing sunset from the fort!
• Next, have a look at the day-to-day life of Jaipur's royal family at the City Palace. Built in the 18th century, the palace is open for tourists from 9:30 am to 5:00 pm. When visiting the palace, visit the Maharaja Sawai Man Singh II Museum as well.
• From witnessing the grandeur of Hawa Mahal, the opulence of Jantar Mantar, and the frill of the Jal Mahal to the rusty aroma of the age-old Albert Hall Museum, our Jaipur Tour Packages will take you to some of the best locations. Sisodia Rani Ka Bagh, Galtaji Temple, Birla Mandir and Panna Meena Ka Kund are the next best attractions to have a look at!
• Jaipur Wax Museum is a must-visit for those who are fond of arts and creative stuff. If you have time, visit the ethnic-village-themed resort at Chokhi Dhani or go on a movie date at the Raj Mandir Cinema.
• Jaipur has amazing nightlife as well. Put on your best dress and visit any one of the following places to have a blast: Jaipur Bar Stock Exchange, Blackout, Henry's The Pub, Lounge 18 or 100% Rock.

Top Shopping Experiences in Jaipur

Jaipur is a city of culture and tradition, so it's no surprise that shopping experiences in Jaipur are some of the best in the country.

If you wish to take something back home from Jaipur, head on to Johri Bazaar and buy some amazing jewellery or Meenakari work items. Wander the streets of Badi Chaupar and buy some embroidered bed sheets. Bapu Bazaar and Jauhari Bazaar are famous for the Lehariya saree, Bandhani dupatta, Lac bangles, miniature paintings and Blue pottery. Nehru Bazaar is famous for its amazing Mojris. You can also buy Jaipur Handcrafted Handbags from Gaurav Towers.

What to Eat and Drink in Jaipur?

Besides various other traits, Jaipur is well-known for its food as well. Starting from street food vendors to traditional restaurants, there are plenty of options for delicious cuisine throughout the city. So, go ahead and try them all!

Kachori, Bun Samosa, Mirchi Vada, Jalebi, Falooda and Rabri Ghevar from Johari Bazar Road are the best items to try at least once on your Jaipur Tour. If you are looking for non-veg options, chicken tikka and Jaipur omelette are our best picks!

Top Reasons to visit Jaipur

If you're looking for a place to visit in India, Jaipur is a good place to start with. Here are some reasons why:

• It's an old city with lots of history and culture. You can see the obsolete monuments and discover about the city's great past!
• Apart from being one of the most popular tourist destinations in India, there are lots of things to do and behold. If you're looking for something different than the usual tourist sights, there are plenty of cultural events that happen here too!
• It's easy to get around because it's small and compact. You can either choose to take up our Jaipur Packages and get access to free transport or take up buses, trains or bicycles and explore from one site to another effortlessly!

Travelling Tips for Travellers

Jaipur is a never-fading city and we know that you're going to love it. But there are a few things you should know before you get there:

• It's important to check the weather before you leave. The temperature can vary significantly from day to day and year to year. If you go in the summer season, make sure you bring plenty of water with you and drink it at regular intervals.
• Be wary of local laws and customs when visiting Jaipur. Although the locals are generally very friendly, some rules still apply in their culture!

Jaipur is a glamorous place to visit. It's easy to find the best ways to travel there with Dook International. We offer convenient flights from all over the world, as well as private transfers to and from the airport so you can arrive with a royal feel along with our Jaipur Tour Packages. We'll even provide you with a guide for your entire trip. Whether you're looking for a group tour or want to explore on your own, we've got you covered. No matter what kind of traveller you are, we think we've got just what you need!
Explore More: Indian Tour Packages