Top Split Tour Packages
Split is several centuries old, and it is a perfect encapsulation of Roman history in the modern world. The history of Split dates back to the time when the Roman Emperor Diocletian chose to establish his Palace on a peninsula close to the important Roman city of Salona, where he intended to spend his final years. The Palace steadily evolved into a city over the course of over 1700 years, and it continues to enchant people with its rich tradition, illustrious past, and stunning natural and cultural assets.

Split is the most popular tourist attraction in Croatia, second only to Dubrovnik in terms of annual visitors. Dook International offers a variety of Split Tour Packages, that you can pre book before your vacation and pay for after, to make sure you have the smoothest, stress-free holiday!

Things to know about Split (Croatia)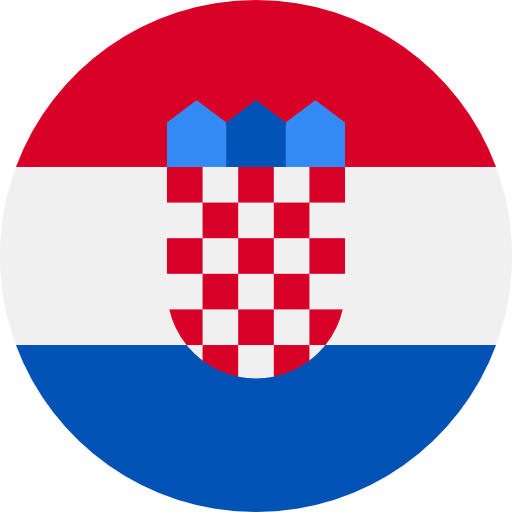 Split is a stunning city that combines old-world beauty with contemporary appeal. Split has a unique identity thanks to the intriguing fusion of stunning ocean and mountains, breath-taking Roman ruins, and bustling suburbs. Since 1979, Diocletian Palace and Split's entire historic district have been listed by UNESCO as part of the World Heritage Sites, not only for the Palace's exceptional preservation but also because the Palace and its city continue to lead active lives.

This structure has visible and liveable remnants of all historical periods, including ancient Rome and the Middle Ages. If you are a history buff or simply want to experience a modern rendition of ancient Roman life, make sure to use one of our Split Tour Packages and get the experience of a lifetime!

Experiences in Split
Split is much more than just beautiful architecture. A city that offers a diverse range of entertainment options, starting with a large number of clubs and pubs, Split is also a location for exceptional gourmet and wine experiences, various cultural happenings like film and theatre festivals, exhibitions, top-notch museums, and concerts. When you grow weary of the hustle and bustle of the city, you can escape to Marjan, the city's emblematic hill, which has a forest, jogging routes, mountain climbing and bicycling areas, as well as historic churches where former Split residents formerly found spiritual solace. The abundance of beaches with exceptionally clean water in a city the size of Split—from the well-known Bacvice to the quiet stone oasis all around Marjan—is also extremely rare. With such a varied experience from such a comparatively small city, Split is an absolute must visit, which you can do at affordable rates thanks to Dook's Split Packages!

Top Attractions in Split
Of course, the main attraction is Diocletian Palace, with all its regal beauty. Split is also known for all its clean, beautiful beaches with spectacular views. There is an air of history about the whole city, so make sure to visit the museums and theatres to get the full cultural experience! Furthermore, there's plenty of shopping to be done for those who are interested as well. There is a lot to do in Split, including acting out an inquisitive historian, playing in the waves, indulging in delectable Dalmatian cuisine, strolling along the spectacular coastal promenade, planning an island-hopping excursion, or simply unwinding. Don't miss out any of the attractions on your Split Tour this holiday season by using one of our great Split Tour Packages!

With all its various activities and experiences, there cannot be a dearth of things to do in Split. It will not be a question of what to do, but rather how to do all of it in your time there. A walk through this ancient city will be akin to travelling through time, while also having modern day amenities to make sure there is no lack of comfort.

Best Travel Experiences in Split

Of course, one would not go to a coastal city without visiting its gorgeous sandy beaches. Split has several beaches, ranging from sandy to pebbly. The nicest beach in Split is Bacvice Beach. Fun-loving crowds, upscale eateries, and a variety of water sports are all to be expected here. Other well-known beaches in the area are Ovcice, Firule, Trstenik, and Znjan beach. The prettiest beach in Split is probably Bene Beach, which is popular with families. Bene Beach is located to the northwest of Marjan Hill.

The residents of Split take great pleasure in their lovely seafront. Riva, one of Europe's best promenades, is a destination you just cannot afford to miss when in Split. Riva, which spans the entire Old Town, resembles Split's living room in many ways. Some of the most awesome views in the city may be seen in this public area that looks out over the water. Come here to take a stroll in the morning or the evening, to sit back and unwind while the cool winds caress your face, or to visit some of the pubs, restaurants, cafes and stores that are lined up across the walkway. Visit these gorgeous landmarks using one of our Split Holiday Packages!

Top Things to Do in Split

The most visited and iconic attraction in Split is Diocletian Palace. The palace is a must-see site for every traveller and it is easy to locate as it is situated in the city's constrained centre. It has several historically intact antique sites, such as streets, squares, and churches. Despite being referred to as a palace, it was actually more like a sizable castle that was surrounded by walls and turrets. The beautiful entry to the Diocletian Palace, the Golden Gate, has practically all of its original structure. The statue of Gregory of Nin (Grgur Ninski), located just near the entrance, reveals the master craftsmanship of Ivan Mestrovic, the most famous Croatian sculptor.

If you're searching for a location to run, bike, or take the family for a walk in Split, there is one that accommodates all of those activities. That location is the Marjan forest. The approximate length of the major Marjan trail is 1700 metres. With no cars, it is perfect for families with little children. You merely need to be on the lookout for bikers. Forest roads, short paths, and exercise locations abound.

What to Eat in Split?

The piazza is where Split is the most active (Split market). The agricultural richness of the hinterland of Split is evident in the piazza. Real Dalmatian and Mediterranean dishes can be sampled and purchased. One of the most delectable Mediterranean specialties is olive oil, which has an extraordinary and distinctive flavour. Numerous Dalmatian wines are well-known, one such wine is the red Babic from Primosten. Prosciutto and cheese from Dalmatia are equally delectable.

What to Buy in Split?

Popular pedestrian route Marmont Street (Marmontova) connects the Riva to Gajo Bulat Square (Trg Gaje Bulata), where the Croatian National Theater is situated. It is Split's primary shopping district and is home to numerous brands.

Why Travel to Split?

For your visit to Croatia, Split is a great choice due to the wide array of interests and activities, making sure that there is something for everyone! Whether you're into history and culture and just want a good time to relax, it is the perfect destination for everyone in the family.

Top Travel Tips for Travelers

There is plenty of accommodation, restaurants and activities so it is understandable if planning can be overwhelming. Save yourself the trouble and use a Dook International Split Tour Package, that will take care of everything for you and make sure you have the perfect holiday!
Explore More: Attractions in Croatia

Book Package: Croatia Tour Package