Zeravshan Valley - A Great Attraction in Central Asia
Tajikistan is a mountains landlocked country in Central Asia. Tajikistan is covered by mountains range of Pamir and Alay mountains. More than 50% of Tajikistan is situated 3000m above sea level. The lower land area is in north of Tajikistan which is part of Fergana valley and in southern area which consists of Kofarnihon and Vakhsh river valleys. Dividing lower elevations of Tajikistan into northern and southern areas are chains of 3 mountains. In this article we are going to talk about one of them. We are going to explore Zeravshan Valley that lies in Northern Tajikistan embedded between Pamir and Alay. Zeravshan is quite popular among tourists. So let us see in brief about Zeravshan valley.
Zeravshan is a mountain range which falls in Tajikistan and Uzbekistan. Literal meaning of word Zeravshan in Tajik is Golden River. The Zeravshan valley receives water from Zerivshan river which crosses the valley. So what makes this valley attractive among travellers? The valley is quite beautiful because this area is unique with its mountain landscape and it's beautiful lakes. Full of beautiful lakes like Alauddin lake, Kulikalon lake, Iskanderkul lake and seven lakes of shing make the valley a famous tourism destination in Tajikistan and Central Asia. Interesting historical fact attached to this valley is that The Tajik ancestors- fire worshippers called the Sogdians- have lived more than 1500 years along the Zeravshan valley. So guided trekking and cultural tours from both Uzbekistan and Tajikistan is quite popular here. You can add this valley trip along with your Samarkand and Bukhara visit or you can arrange your trip to this valley from Panjakent.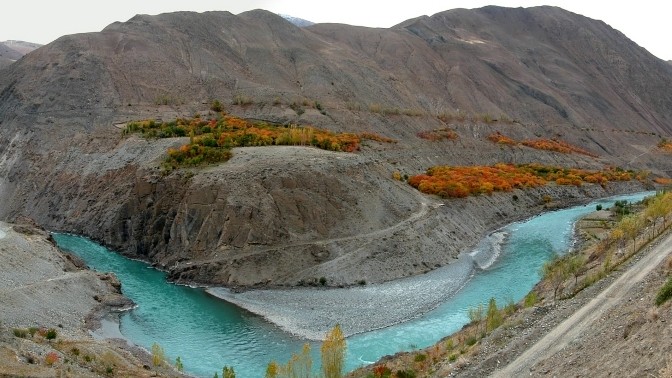 What do you get to see there? You get to see old Panjakent. Ruins of Old Panjakent is an archaeological site. Panjakent was there some 2500 years ago, a city on the silk road. You get to see The seven pearls of the shing. This is a string of seven lakes in which each lake has its particular colour and flora embedded in it which makes String of seven lakes a must see site for tourists. You can see Fan mountains. High peaks of alpinists with green meadows, old juniper forests and great number of huge turquoise lakes makes Fan mountain an amazing and muse see sight here. You get to see Iskander kul lake. The water of the Iskander kul lake is too cold to go into for swimming. A story also goes about this lake that the great Alexander had lost his horse somewhere near this lake. You also can see Yagnob valley. This valley is for off the beaten path travellers. Here you can find rural Tajikistan in its purest form.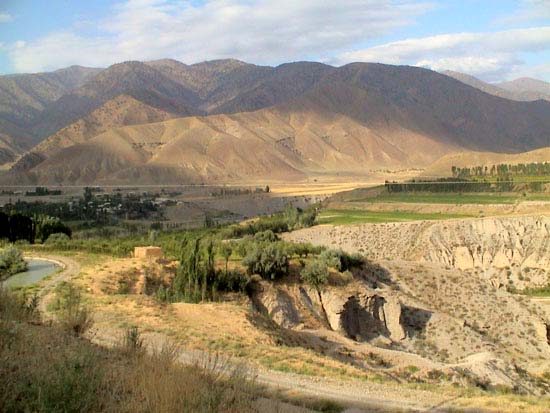 How do you get there? Well you can get to Zeravshan valley from Samarkand, Uzbekistan or Khujand or Dushanbe. Panjakent and Aini have airports from which small planes occasionally fly to Dushanbe.
So apart from wonderful sights, you will get good meal at best restaurants. You have lot of choices for your stay here. You can choose your own brought tent, or tourist hotels, or dozen of cottages as well. So make your plan for this wonderful valley, Zeravshan valley in Tajikistan and you are going to have a great time for sure.