Wrestling - Most Popular Sport in Armenia
Wrestling is a tough sport, physically very demanding, brutal at times. It is a sport none the less. At times Wrestling happens for entertainment as well. There are many techniques used in the game of wrestling which many people enjoy and many don't like at all. So wrestling is basically a physical competition between two fighters generally in which one tries to gain superiority over others. Wrestling as a sport has changed over thousands of years. History of wrestling can be observed in Indian Epics like Mahabharata and Ramayana also. In this article we will see wrestling in the current time in Armenia. Wrestling is one of most popular games in Armenia today among other popular sports like football, weightlifting, boxing and chess.
People for thousands of years have witnessed wrestling. Movies all around the world have often based or at least shown wrestling as core part. Many people love the tussle between wrestlers. So wrestling gives a high of entertainment too. Every move made by the wrestlers is cheered by viewers. But it would not be wrong to say that everyone does not like the game on the planet because it involves direct fight and gets more brutal than boxing or other such sports. The game goes for very short duration so takes your breath up and down quite rapidly. None the less wrestling is very organised now and played at all world levels including Olympics. And Armenian wrestlers have done phenomenally well at Olympics so far.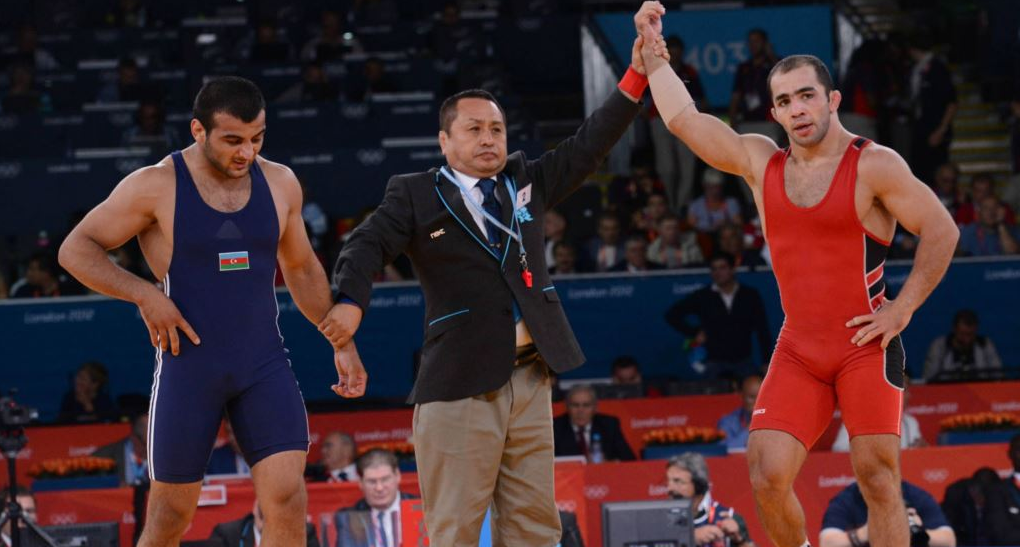 Wrestling is said to have deep roots in Armenia. Armenia won its first silver medal in summer Olympics in 1992 in Barcelona when it participated under a unified CIS team. Since then it participates in summer Olympics in wrestling along with other sports. In last two decades Armenian athletes have got huge success in wrestling at international level. The only Gold medal winner in Olympic was a wrestler only and among silver and bronze also many winners were wrestlers. Armenian national wrestling is known as Kokh. Kokh is said to be one of the oldest forms of wrestling. In Kokh also there are 2 types. One is Lori Kokh and another is Shirak Kokh. A winner in Kokh is one who throws the opponent on the mat or pushes him out of the mat. Kokh generally lasts from 5 to 10 minutes. Kokh happens in the presence of Armenian folk music and before the beginning of a fight wrestlers do folk dances.
Armen Nazaryan is the only wrestler so far from Armenia who won Gold medal in Olympics in 1996 in Atlanta in Greco Roman and 52 kg category. In the same Olympic another wrestler Armen Mkrtchyan won Silver medal in Freestyle and 48 kg category. Apart from these two players who have won medals in other world championships like FILA world championship and European championships also, 3 bronze and 1 silver medal was won by Armenian wrestlers in 2008 Beijing Olympics and 2012 London Olympics. So in total 6 Olympics medals has been won by Armenian wrestlers which is exactly half the total number of medals won by Armenian athletes in all sports in all Olympics so far.
Wrestling, Boxing, Football and mountain sports like Skiing are quite popular in Armenia. And the great performances by Armenian athletes on international level has made Armenian government spend more on building infrastructures for sports in Armenia. Ahead of 2016 summer Olympics in Rio, 7 Armenia wrestlers have qualified for the Olympics. They will represent Armenia in both Greco- Roman and Freestyle wrestling. All the 7 are strong contenders but Alexanyan, Harutiunyan and Julfalakyan are the real candidates for the medal. Armenian wrestlers are believed to perform well and win medals at Rio Olympics this year.