Though Ukraine crisis has a background but it started when violence first broke in November 2013. Since then the crisis has only grown. What was the immediate background of violence taking place in November 2013 in Ukraine? We will see all that. But before that it is important to note that series of events after crisis did spill the blood on streets and even the president of Ukraine had to flee away from the country as a result soon after the protests started taking place in Ukraine. A crisis that started in late 2013 has prolonged till date and gone through series of events. Let us look the background, development and the consequence of this Ukraine crisis the biggest one.
on 21st November, 2013 when then President of Ukraine Viktor Yanukovych suspended the preparations for implementing the association agreement with the European Union in the face of opposition from Russia. As a result of this decision those who were in support of this known as Euromaidan, simply went against the decision and massive protests started on the streets. Thousands of people came on to the streets and they were divided, one the pro-European west and the other Yanukovych's power base in the pro-Russian east of Ukraine. This was the beginning of Ukraine crisis.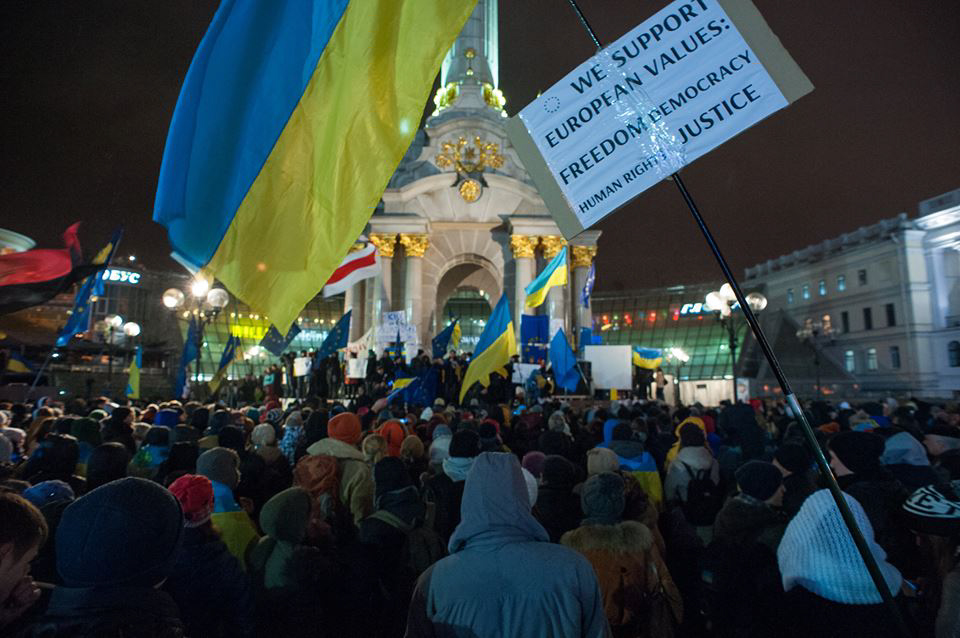 The protests continued and after few months on 20th February 2014, protest turned into violence when gunfight took place in Kiev between protesters and police. Dozens of people were killed. Protesters blamed government for killing of these people. Following to this on 22nd February 2014, President Viktor Yanukovych had to flee from Kiev when his guards abandoned the Presidential compound. Then former Prime minister Yulia Tymohenko who was jailed in 2011 for 'abuse of office' which was seen as politically motivated, got released from the jail. he then addressed on the same day pro western protesters in Maidan square, Kiev. This leads to 1st March 2014 when in southern Ukraine Russia sent its military forces to Crimea which has strong Russian loyalties. And 2 weeks later Russia took over Crimea after a referendum which is slammed by Ukraine and considered illegitimate by most of the world.
In the month of April government launched military action against Pro Russian rebels and Russia warned Ukraine govt. that a civil war within Ukraine can surge. Come May, 2014 and a Canady company magnet and one of the richest man in Ukraine Petro Poroshenko declares victory in Ukraine Presidential elections after alleged attempt of not letting people vote by Pro Russians. And soon after becoming President Porshenko signed the EU Association Agreement on June 27, 2014, the same deal which started the Ukraine Crisis when former President Yanukovych suspended it. Porshenko also warned Russia that they cannot deny Ukraine's determination to pursue its European dreams. However the first post revolutionary Parliamentary elections were held on 26 October 2014 and again Separatists prevented voting in the areas they controlled.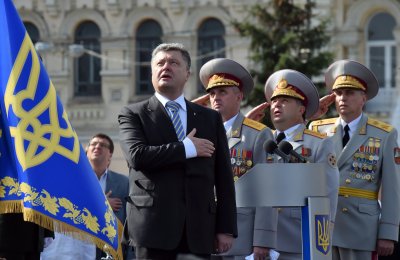 This crisis led to killing of more than 5000 people over a period of one year. Ukraine seek help from western world but they were divided. The crisis had many ripple effect on Ukraine. The economy contracted by 8% during 2014. Western nations imposed sanctions on Russia which led to weakening of its currency Russian rouble which resulted into Russian financial crisis. Donbass in Ukraine which is main source of coal for power stations across Ukraine, but because of war coal shortage took place. And Zaporizhia Nuclear power station was forced to shut down one of its reactors. These two problems led to rolling blackouts during December 2014. Crisis led to new pipeline proposed in Turkey for carrying natural gas to Europe bypassing Ukraine completely as a traditional transit hub for Russian gas. the crisis led to slow economic reforms in Ukraine and by 2016 Ukraine is said to be gripped by corruption. And talk of 'Third Maidan' was also on to force the government to take action to remedy the crisis.
Ukraine crisis will have long term effect and tussle between Ukraine and Russia continues. Ukraine economy is still on sticky ground and will take long before it comes out the Ukraine crisis effect.