Sanghai Cooperation Organisation - A Growing Organisation in Eurasia
There are many multi countries organisations in the world. Set for different purposes at different times in history, countries came together and joined to form organisations. Sometimes the objectives are political, sometimes economical and sometime other reasons but definitely common goal and common minimum understanding brings group of countries together to form an international organisation. So in this article we will not talk about United Nations (UN), International Atomic Energy Agency (IAEA), Organisation of Petroleum Exporting Countries (OPEC) or any other but we will explore Sanghai Cooperation Organisation (SCO).
So what is Sanghai Cooperation Organisation (SCO). Well SCO is Eurasian political, economic and military organisation which consists of China, Kazakhstan, Kyrgyzstan, Russia, Tajikistan and Uzbekistan and SCO was formed in 2001 in Sanghai, China. From the names of Countries mentioned its clear as 6 countries are members of this group. But this was not so earlier. There were only 5 countries and the name of the organisation was Sanghai Five founded in 1996. So it was Uzbekistan which joined the organisation in 2001 as an expansion of it and so the organisation was renamed as Sanghai Cooperation organisation.
Since 2001 onwards there were attempts to include more member countries as its full member but it has not happened so far. However in July 2015, the SCO Head of states council took a decision to include India and Pakistan as its full members which kind of broke the deadlock of the non expansion of SCO for more than a decade. Both India and Pakistan are expected to join as full members by this year 2016. It is not difficult to understand the inclusion of India and Pakistan might have been a compromise between Russia and China. Reason simply is that China has unresolved border issues with India and Russia in the past has seen Pakistan as more potent threat to its internal security.
On the other hand traditionally Russia has been strong economic security partner of India and China had had great ties with Pakistan. But in recent times Russia and Pakistan have improved relations as they have expanded their defence ties which includes major arms deals and comprehensive dialogues on regional security issues. On the other hand though India has reached out to China after India had new government in 2014 and China has responded well, still China does not see India ties with US and Japan specially in defence sector in good light. That is why probably inclusion of India and Pakistan is seen as a bit of compromise between Moscow and Beijing. It is also hard to tell that both India and Pakistan will join any time soon.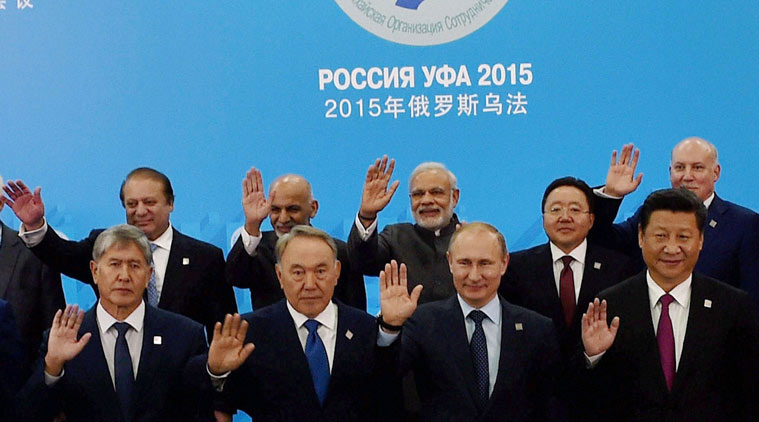 So what does SCO do? In 1996 Sanghai Five was created in Sanghai where they signed treaty on deepening military trust in border regions and in 1997 same countries signed treaty on reduction of military forces in border regions in a meeting in Moscow. After inclusion of Uzbekistan in 2001 it became Sanghai Cooperation Organisation and in 2002 when heads of SCO member states met in Saint Petersburg, Russia they signed the SCO Charter which expounded on the organisation's purposes, principles, structures and form of operation, and established it in international law. By 2007 the SCO had initiated over twenty large-scale projects related to transportation, energy and telecommunications and held regular meetings of security, military, defence, foreign affairs, economic, cultural, banking and other officials from its member states. The SCO has relation with UN, European Union (EU), Association of Southeast Asian Nations (ASEAN), Commonwealth of Independent States (CIS) and Organisation of Islamic Cooperation. The main activity of SCO is centred around security concerns of its member states and threats to their securities which are terrorism, separatism and extremism. For this over last few years organisation's activities have expanded to include increased military cooperation, intelligence sharing, and counter-terrorism. There have been number of joint military exercises. However they are now also very much involved in social development of its member states.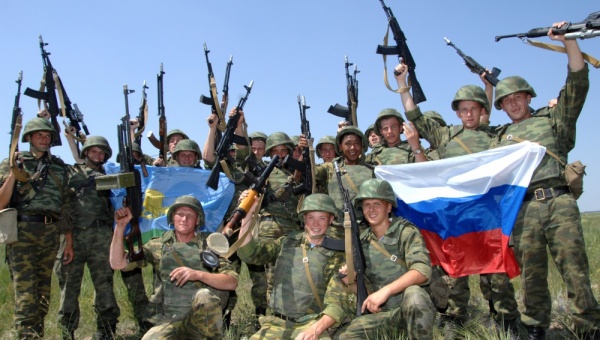 As SCO members count for 60% land of Eurasia and its population covers one quarter of the world, SCO is a very strong organisation. Now if one includes the observer state members as well it almost represents half the population of the world. India, Pakistan, Afghanistan, Belarus, Iran and Mongolia have so far observer members status in SCO. India and Pakistan soon to be admitted as full members is expected to strengthen the SCO even more. This region facing lot of terrorism issues it is supreme important that SCO does major work in eliminating terrorism and meeting security concerns of member states along with social, economical, cultural and other cooperation among its member countries.Also Read