The world has shrunk in last few decades more than it ever was. Millions of people moved to other countries leaving their origin behind. They amalgamated quite well with new country, culture, people and everything else. Though in recent times it looks like again protectionism is one the agenda of the big countries in the world but that does not mean people don't want to explore other countries. They want to. Economic growth and open visa systems make it quite easy and possible for people to go to other places and explore that part of the world. Many people for work or for the love of the place even settle down in other countries. And there are Russians who also settled in India. Yes, in this article we will talk about Russians in India.
Ties between India and Russia have been great for decades. Since it was still USSR there was great relation between the two countries. One can still see Raj Kapoor movies running on TV channel in Russia. Love for Bollywood has always been there. Common Russian citizens as on date consider India among top 5 friend countries. So, some Russians not too many settled in India too. There is a small but recognizable Russian community living in India. They are Indian citizens of Russian origin as well with Russian expatriates and migrants residing in India. Goa is the sate where most of them reside and apart form Goa nearly 6,000 Russians live in Tamil Nadu, an Indian state in Southern part of the country.
Goa is the first choice for Russians
So Goa happens to be the home for many Russians in the last few years. Many youth have come here in the search of inner peace. Goa, the former Portuguese colony is quite famous for its beaches and laid back aura and Russians find it quite soothing. Cheap daily charter flights are now carrying thousands of Russians to Goa. They also have set up businesses in Goa and attract Russian visitors in their restaurants. Locals call the village of Morjim "Little Russia" because of the high number of Russians living there.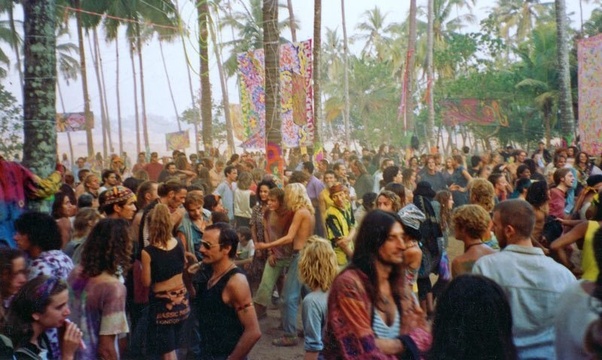 Apart from those Russians settled in Goa, India, thousands of Russians hit Goa ground every year, especially during the tourism season.
Russians in rest of India
Other then Goa, Tamil Nadu is another state where Russian expatriate community live. They are scientists, engineers, artists, students, entrepreneurs etc. Russians living here are around 6000 in numbers. They came here for work with their families. Many come here for studies and science programs. There are many Russians who are learning Tamil language also.
Apart from Tamil Nadu, Karnataka, Kerala and Maharashtra are some other states where Russians are in small numbers. In Karnataka and Kerala it is mainly for science and space work as Indian Space Research Center (ISRO) is in Bangaluru, Karanataka where many Russian space scientists work in ISRO assisting in development of Chandrayaan 2, Indian Moon mission. Also in Kerala there is Vikram Sarabhai Space Center in Thiruvananthapuram where many Russian scientists and experts work. And in Mumbai the capital city of Maharashtra fee Russian businessmen, engineers and technicians live in the various part of the Mumbai city.
India and Russian a long time friend
Indian and Russia have Political, Economical, Space and Research, Military and Energy sector alliance. Russia has already shown interest to be a part of SAARC group of countries, of which India is the founder member. Apart from Government to Government ties, Indian travelers love to visit Russia. And they prefer to travel to Russia with best Russia Travel Package. There are several cultural, film and science festivals organized every year in both the countries which attract many visitors. Since Russian has opened its economy Russian travelers also are coming to India in good numbers. So, in future one may see the numbers of Russians applying for Indian citizenship growing.