Nikulin Circus in Moscow on Tsvetnoy Boulevard
This world has always loved to be entertained. Entertainment came and keeps coming in many different forms. Circus has been one old way of entertaining people around the world. Heroic acrobats, funny and entertaining clowns, trained animals, jaw dropping magicians and performers of all kinds have entertained mass audience in the circus since long time. Though earlier animal stunts were prime thing in a circus with time this has changed completely and now role of animals has diminished or completely finished in circuses around the world. Circus artist play with water, fire, speed, bikes. They jump high and in the air. Almost everyone of us at some point would have enjoyed circus for sure. So in this article we will talk about one of the old and most famous circus in Russia.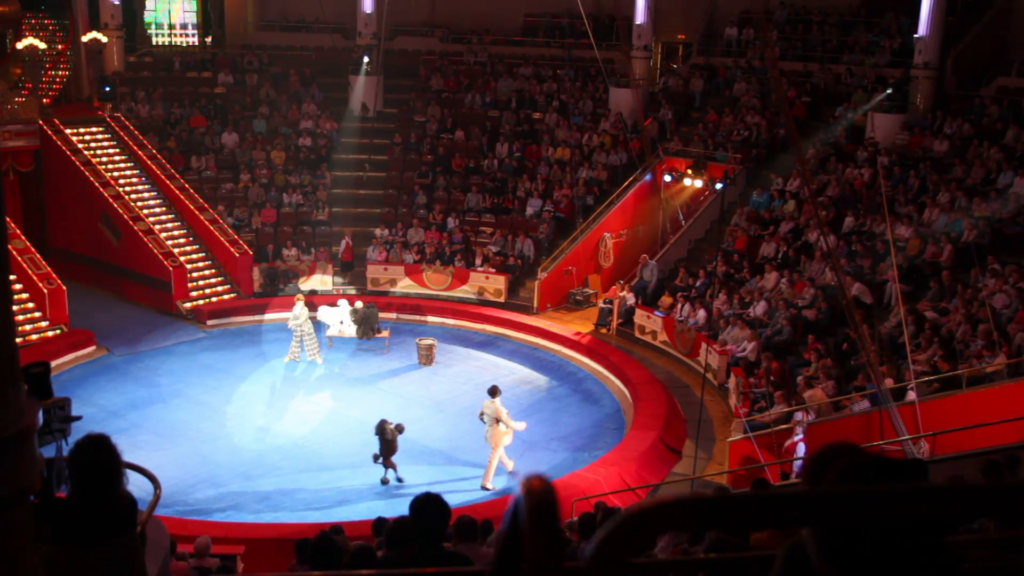 We are talking about Nikulin Circus in Moscow. The Nikulin Circus is one of the oldest in Russia, and the traditional home of the world-famous Moscow State Circus. The first and original building was built and opened in 1880. Circus was first famous for its trick riding acts, but subsequently more variety of performers joined and then came clowns and they became stars. Initially it was not named Nikulin Circus. It was in 1946 when a clown studio was established and its alumni included the great clown and comic actor Yuri Nikulin who performed here for more than 15 years and then became chief producer here. So this circus has been named in love of this great performer after his death in 1997. Circus is located on Tsvetnoi Boulevard in the Tverskoy District of central Moscow. It was the only circus in the city between 1926 and 1971, and still remains the most popular one. Nikulin circus has been and is known as Moscow circus as well.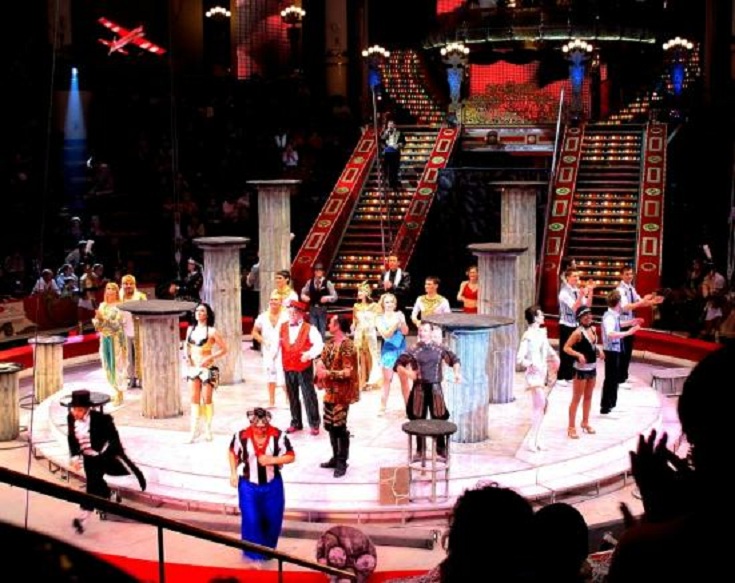 Nikulin said "I always believed that those circus people who compel others to burst out laughing are the most important ones". The only thing that he remembered from his first attendance of circus at the age of five were clowns. Nikulin performed with his wife Tatyana and his devoted partner Michael Shuydin as clown. Together they performed many funny and interesting clown reprises and scenes. They always gave attention on funny things in real life in their performances . Because of great work of Nikulin, in front of the building there is a remarkable statue of Nikulin, whose son has managed the circus since his death. Apart from Nikulin two other great performers were Karandash and Oleg Popov. Till 1985 the circus ran in old building and in 1985 itself last circus took place on 13th September in this old building where everyone got very emotional. A new building was built on this site. Today this Nikulin Circus or Old Moscow Circus accommodates more than 2000 spectators.
Nikulin circus is considered as one of the best in the world even today. So when you go to visit Russia and you travel to Moscow then you must see this more than a century old circus where performers give you lot of fun and entertainment and so you have a great time there.