Mount Elbrus Russia - Guide to Climbing Mount Elbrus
Mount Elbrus is one of the highest and oldest mountains in the world. For this reason alone many adventure seekers find many reasons to climb this mountain in Russia. Mount Elbrus is said to be formed more than 2.5 million years ago with two summits above the height of 5000 m each. So what are attraction points of Mount Elbrus? How to climb Mount Elbrus? Let us see when we try to bring some interesting things about Mount Elbrus from Russia.
Mount Elbrus Russia
Mount Elbrus is the highest mountain in Russia and in entire Europe. This is also the 10th most prominent peak in the world. Mount Elbrus is a part of Caucasus nearing the border with Georgia in the southern part of Russia. Mount Elbrus is of two summits west and east, and both are volcanic domes. Out of these two summits West Summit is slightly higher than the east. West summit height is 5642 m and east summit height is 5621 m.
You would be happy to know that though Elbrus is one of the highest mountains in the world but it is easy to climb. Standard path leading to Elbrus is long and strenuous still easy to climb, probably the easiest among seven summits in the world. However you need to take care of weather which may turn nasty on Elbrus anytime. And Mount Elbrus is enjoyable because it is always snow covered with an icecap and 22 glaciers. As mentioned above Mount Elbrus is inactive volcano and it last erupted around 50 A.D and its crater is now filled with snow and ice.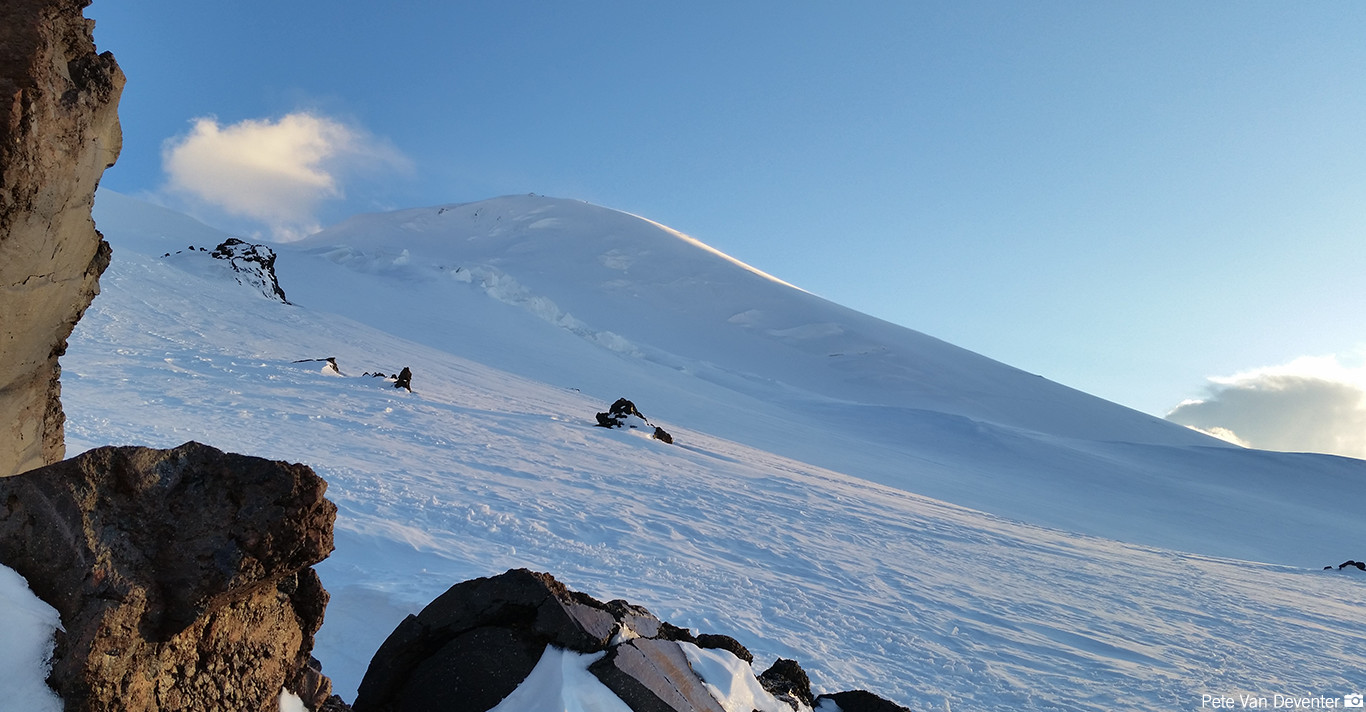 Guide to Climbing Mount Elbrus
One can approach to Elbrus in two ways. One is the south side approach and the other one is north side approach. Climbing through the south side is significantly easier in comparison to climbing through the north side. Apart from routes through southern side and northern side there are also route options from the Eastern and Western flank of the mountain. However these routes are very rarely used to climb Mount Elbrus.
Although one can say that Elbrus is not a pretty tough climb technically but no one should underestimate the mountain. The cold weather and altitude makes the climb extremely difficult and dangerous as well. It does not matter which side you approach to climb Elbrus, you must have basic technical skills which includes rope travel, crampons, glacier crossings (This applies on north side only) and using ice axes on some steep snow slopes.
Once you have the basic skills you can approach the Elbrus with care as some people every year loose their life also.
Climb Through South Side
Climbing through south side is easier. You can take cable car from Azau village up to 3660 m. When you reach this height you can stay, cook meals and sleep in Barrels which are like steel containers. There are 3 stations having barrels here. First one is Mir Station at the height of 3500 m, second one is Garabashi at the height of 3800 m and the third one is Shelter Maria at the height of 4100 m. You can choose any of these 3 stations to relax, breathe and eat. However at Garabashi there are several containers and it is quite busy. At Shelter Maria you will find large containers with kitchen and gas stove but no drinking water or coffee. You will have to either melt the snow or gather water from near by streams.
Most climbers start to climb the summit from Garabahsi stop. It takes around 8-9 hours of ascent and 3-5 hours to descend the summit. Summit bids start early at around 12 AM. This allows climbers to to get back down to the chairlift in time, which closes at 16:00 PM.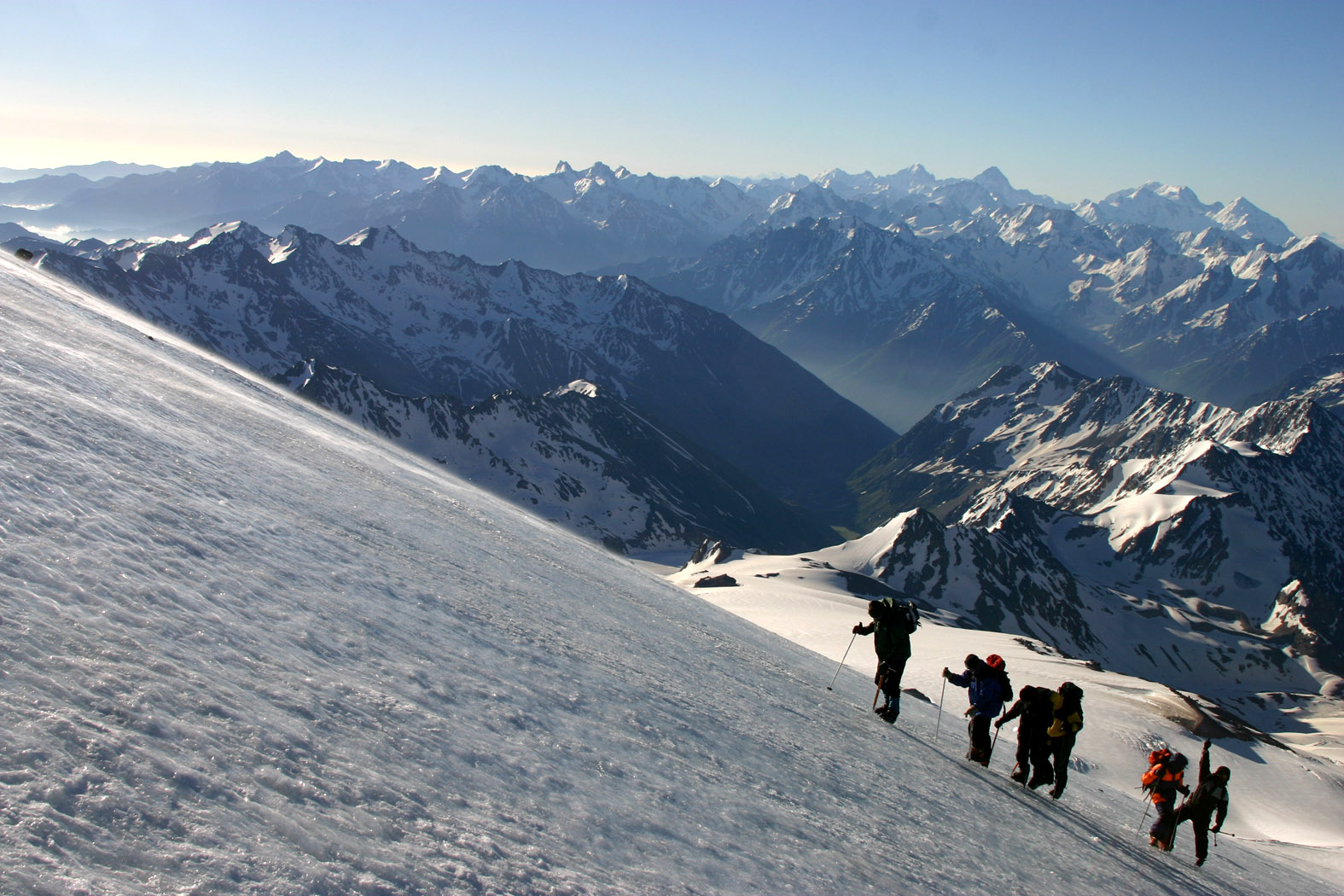 Snow-cast is also used from Garabashi but many a times it is not correct.
Climb Through North Side
There is cable car or chair lift on the north side. This makes the route more difficult than the south side. You need to carry all the necessary gear which you can collect from the base camp located at the height of 8200 feet. There is a glacier crossing on this route where there are risky crevasses. So, you and your group must have some experience with crevasse rescue if you choose this route and you should also be comfortable using short-rope techniques.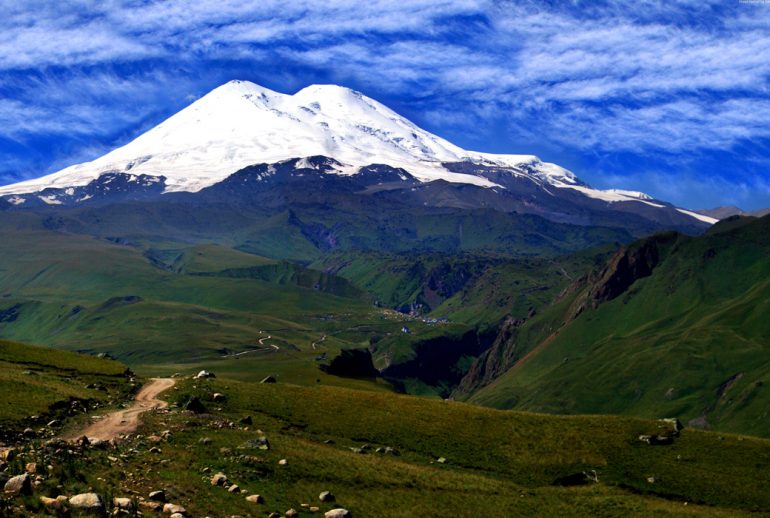 However despite the challenge the number of climbers taking the Northern route is increasing in popularity because of more populated climbers on the south side.
Best Time to Visit Mount Elbrus
From June to early September is the best time to climb the Elbrus. Climbing Elbrus is a 5-6 day expedition from the South side and a 6-7 day journey from the North side.