Dook International: The Most Promising MICE Company for CIS & European Countries
MICE stand for Meetings, Incentives, conferences, and exhibitions. Corporate events and incentives to the employees are vital for any company in modern times. These corporate events include exhibitions, conferences, seminars, business meetings, presentations, workshops, etc. Though a corporate organization with its well-qualified team of HR and personnel departments, marketing department and finance department along with the rest of the team can choose to organize corporate events on their own but it is an established fact that they face lots of challenges in doing so. Thus, a well-reputed a MICE Company offering a full range of services is a good choice for organizing MICE Tours. They organize and conduct various corporate events for both private and corporate clients.
Growing MICE Trend and CIS Countries in Focus
Corporates understand the importance of attending and organizing events, exhibitions, meetings, and presentations beyond their local territory. They also send their employees and groups for such events to participate in. This gives them a huge opportunity to showcase their business model, products and services, vision, mission, future potential and other facts to the world market. This is why MICE tours have become a trend. But it involves planning and cost as well. This is why; the corporates not just in India but across the world are looking for cheaper and newer destinations for their corporate events and gatherings. Countries like Azerbaijan, Kazakhstan, Georgia, Armenia, Belarus, Serbia, and others have earned a good reputation with the emergence of the economy and focused infrastructure development.
CIS & European Countries - A Preferred Choice for MICE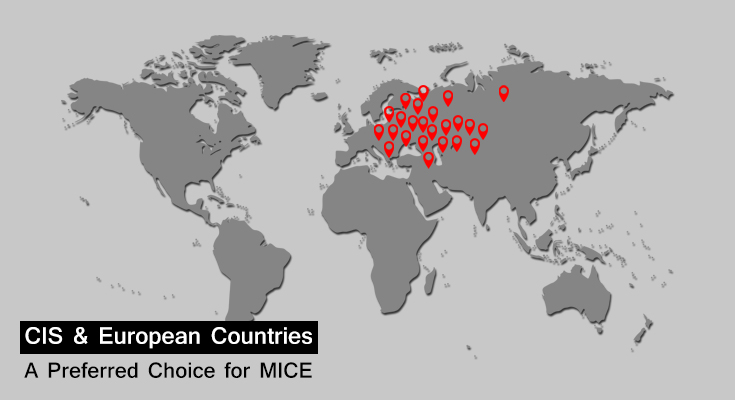 Current member states of CIS countries include Azerbaijan, Belarus, Kazakhstan, Kyrgyzstan, Armenia, Moldova, Russia, Tajikistan, and Uzbekistan. They are all great destinations for MICE tours. Also, other Eurasian and European countries such as Georgia, Ukraine, Belarus, Serbia, Bulgaria, Croatia, Bosnia and Herzegovina and Mongolia are emerging corporate tour destinations. Your own Dook International is one of the best MICE Companies in India especially in CIS, and some of the European Countries. Russia and Uzbekistan have been a favorite destination for a long time now but some of the other states were largely unexplored and only in the last few years, these destinations are making a strong case for a perfect MICE destination. Corporates in India keep looking to explore new destinations and they have started looking to explore some of the wonderful yet unexplored places tying up with a good MICE Travel Agency.
Each of these countries has cosmopolitan cities which has everything expected in a good MICE-destination. They have modern infrastructure, easy flight connectivity both internationally and domestically, premium and budget hotels, historic and cultural sites, shopping malls and markets, beaches, resorts, spa and so on. These locations have plenty of unexplored sites that you don't see in movies, in textbooks, or even on social media. Friendly and welcoming people are a great bonus. Currency and exchange rate wise also these locations are quite pocket-friendly and stable. Corporate companies in India and Delhi have started calling MICE Companies in Delhi for organizing a MICE tour for their employees.
Dook Covers it all for Best CIS & European Countries MICE Tours
1. Flight Bookings
Dook International offers the best flight booking services as a part of our MICE tour packages. We arrange the lowest priced tickets for our customers. We have offices and a dedicated in almost each of the CIS country's capital city.
2. Visa Support
Visa is a huge challenge but nit with us. We are one of the best visa and immigration support providers. We help you get all kinds of visas such as Business visa, Tourist visa, invitations and all other solutions related to visa.
3. Ground Handling
You don't need to worry about a thing when you step into your destination. Our team on the ground handles everything for you in a friendly and helpful manner providing you a personalized service always.
4. Event Handling
Dook International as a pioneer MICE Company provides everything for smooth conduct of your events. We arrange equipment such as screens, projectors, sound system, DJ, Microphones, Internet and more. Also, we have trained Indian and local staff who understand all your needs and provide the best facilities possible.
5. Team Building Activities
Lots of interesting programs and outdoor activities are available during or after the MICE. These activities include leadership programs, team development, performance improvement and more. All of these activities are arranges at fascinating locations.
6. Gala Dinners
Depending upon your requirements and preferences, Dook arranges Gala dinners in the best restaurants in CIS countries. All the guests enjoy three-course meal and local wines, special dance performances such as belly dance, magicians and live bands.
7. Food of Your Choice
Away from home, we provide you familiar food that can create a home-like situation for you. We provide you the best Indian food in the most comfortable environment. You can also bring your own chef if you like.
8. Tour Guides
We are a reputed and one of the best MICE companies in India. We have in-depth knowledge of the locations. Our extremely professional English and local language speaking guides are always available at your service providing you the best customer satisfaction.
9. Emergency Services
We have a dedicated team to offer you 24X7 emergency services in all unforeseen situations such as loss of crucial documents, medical and other emergencies. You can simply call our team member on the ground and seek immediate help.
10. Casinos in CIS Countries
After a hectic day of work, you may like to enjoy a good time at casinos to test your luck. CIS countries such as Kazakhstan have specified gambling regions in Almaty. Royal Plaza is the largest gambling complex in Almaty and Bellagio Las Vegas Casino is famous for offering international standards of services and security. Russia has a popular Sochi Casino and resort which is an all-season mountain resort and the fifth active gambling zone in Russia.
Yerevan, the capital city of Armenia has 2 casinos and the largest one is Shangri La Yerevan and X.O. club which have 85 gaming machines and 12 table games along with 2 poker tables and 1 restaurant. Belarus also boasts of more than 30 casinos and many of them are in the capital city Minsk only. Similarly, other countries also have world class casinos and gambling zones.
Dook International as a reputed MICE Travel Agency, takes care of your recreation activities fully and thus arranges best casino tours in CIS countries.
11. Shopping
No trip of yours is complete without shopping from local markets and/or malls. CIS countries have plenty of them. Everything you can think of is available at reasonable to premium prices. Arbat market in Almaty, Kazakhstan is a good place to buy works of art of local landscapes representing the beauty of Kazakhstan. There are world-class malls in the city as well. In Kyrgyzstan, you can buy Kyrgyz jewelry, chess sets, old paintings, handmade items, watches, fur hats, traditional dresses and more in the most popular shopping mall Tsum in the capital city Bishkek. In Russia, you must buy items of amazing fine arts and folk handicrafts.
Similarly, other countries such as Azerbaijan, Armenia, Belarus and others are pretty cool shopping destinations offering their own specialties to the foreign visitors.
12. Spa Resorts Experience
Resorts are relaxing destinations. CIS countries with most of them have long coastlines have several beach resorts and spa resorts as well. This has enabled these countries to offer wellness tourism to visitors. All the capital cities such as Almaty, Yerevan, Moscow, Minsk, and others have spa resorts or hotels offering best spa experience. Some of the cities in these countries have sea-beach spa resorts amidst an abundance of natural beauty.
Dook International is one of the best MICE Companies in Delhi and we include best Spa resort experiences for participants in all our MICE Tour Packages.
13. Best Places of Exhibition and Venues in CIS Countries
You want to capture the best of the audience at the best venues along with the ultra-modern facilities. We provide you the best conference halls and venues for the exhibitions, presentations and meetings. We provide you the best exhibition centers based on your needs and specific demands. Some of the exhibition center names worth mentioning are the following:
• Korme Exhibition Center, Astana
• Atakent International Exhibition center, Almaty
• International Exhibition Center, Kiev
• ExpoCenter and world Trade Center, Moscow
• Uzekspocenter Exhibition Center, Tashkent
We provide you the best conference halls where the seating capacity and seating arrangements meet your requirements the best. Some of the names are following:
• The Ritz Carlton, Rixos hotel, Intercontinental and Hotel Rahat Palace in Almaty
• Hotel Fairmont, Hotel Intercontinental, Hotel Radisson Blu Podil, Hotel Mercure in Kyiv
• Sheraton Palace Hotel, Hilton Moscow Leningradskaya, Crowne Plaza and Izmailovo Delta hotel in Moscow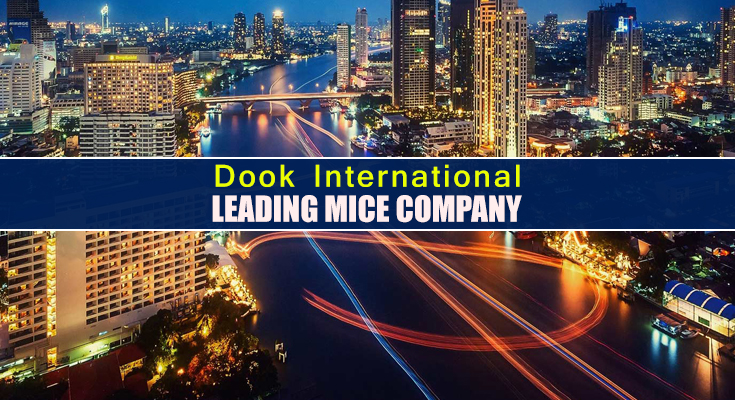 To sum up it all, our highest quality service and rich customer experience talk volume about our success and class. Dook International as a reputed MICE Company assists you with the following services in all of our MICE Tour Packages to CIS countries –
• Complete event planning
• Flight bookings
• Hotel bookings
• Itinerary management
• Hospitality
• Airport/Railway Station transfers
• Pre and post event set up
• Accommodation
• Sightseeing
• Breakfast, lunch and dinner Gala
• Gourmet catering
• Foreign exchange
• Travel Insurance
• Technical support
• Travel policy
• Post event winding up
• Emergency services and more.