Korgalzhyn Nature Reserve in Kazakhstan
Kazakhstan is gifted by nature and there is no two way about it. This is the reason why tourists number is increasing here in Kazakhstan. In this article we  are going to talk about another nature's paradise in Kazakhstan, Central Asia. And the place we are going to talk about is Korgalzhyn Nature Reserve, located to the west of city of Astana in the Akmola and Karagandy provinces of Kazakhstan. Korgalzhyn is a heritage site listed in UNESCO. This is a place of lakes, steppes and semi deserts. Home to Pink flamingos, there is lot about Korgalzhyn to be explored by travellers. So let us go little deep into this beautiful nature reserve called as Korgalzhyn nature reserve.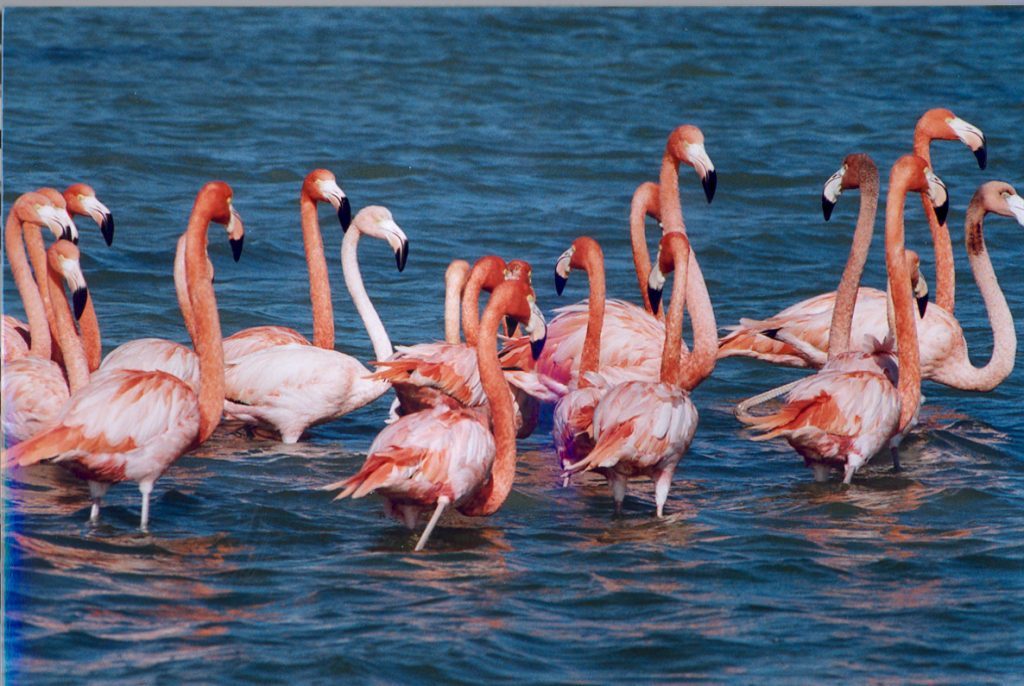 In the very heart of Kazakhstan, 130 KM drive from Astana you come close to a place where you may see Pink flamingos, pelicans and several other beautiful species of birds. This is Korgalzhyn nature reserve situated in the north central part of Kazakhstan. The entire zone of Korgalzhyn is a mix of fresh waters and saline lakes embedded in dry steppe zone of Eurasia. The big wetland here sees lot of migratory birds to and from Siberia. There are over 300 species of birds which is a visual delight for bird watchers. Kazakhstan has lot of National Parks/reserves and Korgalzhyn is the largest preserved zone in Kazakhstan. The vast area in Korgalzhyn is also home to other animals than birds some of which are wolves, marmots and saiga. However the birds and flamingos remain the main attraction here.
The broader part of Korgalzhyn contains Tengiz lake which alone can feed up to 15 million birds. The lake is largest in the zone and is rich in fish. The lake has its uniqueness for the reason that pink flamingos nest on the island of the lake. So you need to spend ample time here to enjoy the scene and bird watching. The lake also got included in the list of most unique lakes in the world in the year 2000. In the summers thousands of swans, geese and ducks make nests on the lake shore while during the quiet winter one can see northern birds such as snowy owl, white grouse, waxwing, redpoll and bullfinch. There are several endangered bird species in which Pink flamingo tops the chart. The view of moving flamingos brings a sense of amazement in the eyes of the viewers.
However home to Pink flamingos, other beautiful bird species and animals, Korgalzhyn nature reserve is still less known and explored place in Kazakhstan. But this in fact has helped so far in less damaging of the place. One can easily reach to small town of Korgalzhyn by taking a bus or minibus from Astana. There are ample number of guest houses here where you can relax with comfortable accommodation. So next time if you plan for Kazakhstan tour do include Korgalzhyn nature reserve in your places to visit list.
Must Visit: Best Tourist Attractions in Kazakhstan
Explore Kazakhstan Tour Packages with Dook International, check our Kazakhstan holiday packages as below –
Almaty 4 Nights and 5 Days
Almaty 5 Nights and 6 Days
Almaty + Bishkek 5 Nights and 6 Days
Almaty + Bishkek 7 Nights and 8 Days