Kazakh President Proposed a Single Visa Regime for CIS
A Big Tourism Booster Proposal for CIS Countries Comes Up
There are several groups of countries with different names in the world working for a common goal. These groups of countries are often called by a single word, phrase or abbreviation. These groups are based on political alliances, business cooperation, trade cooperation, and a combination of these and more. There is one such group which is a council of CIS heads of state.
CIS - Commonwealth of Independent States
CIS is a regional intergovernmental organization formed after the complete dissolution of the Soviet Union in 1991. In the beginning, it had 10 former Soviet Republic nations namely Armenia, Belarus, Kazakhstan, Kyrgyzstan, Moldova, Russia, Tajikistan, Turkmenistan, Ukraine, and Uzbekistan. Later on, Azerbaijan and Georgia also joined the association in 1993. Turkmenistan withdrew in 2005 from the CIS and currently it is classified as an associate member. This alliance agreed to work together on several mutual issues, including economics, defense, and foreign policy.
Kazakh President Proposes a Single Visa Regime for CIS
[caption id="attachment_3754" align="aligncenter" width="735"]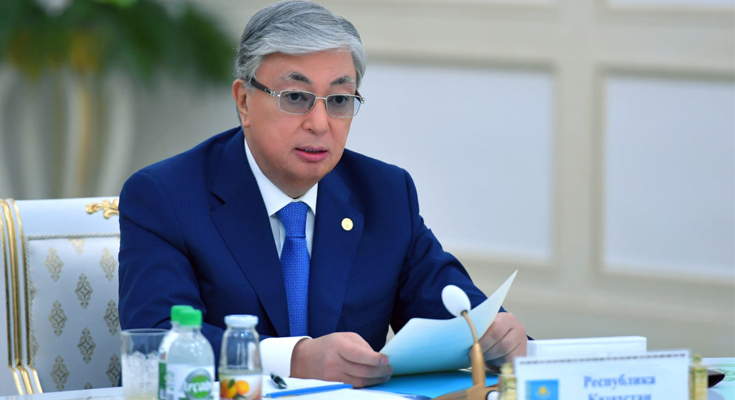 Photo credit: akorda.kz.[/caption]
Since the inception of the CIS council, every year at least 2 meetings or whenever it is necessary meeting is held. Various issues are discussed in these meetings around interregional cooperation, politics, trade, tourism, cultural exchange, etc. In the recently held council of CIS heads of states meeting on 11th October 2019, in Ashgabat, capital of Turkmenistan, Kazakhstan President Kassym-Jomrat Tokayev has proposed to introduce the Commonwealth Visa, a single visa regime in the CIS similar to the Schengen agreement in Europe. The proposal aims to significantly increase tourism flow among these countries through combined efforts from each member state.
In his statement in the meeting to promote the tourism in the region, he said, "Each country of the Commonwealth has its own unique recreational, natural landscape and historical sites. They can adequately complement the list of the most attractive tourist destinations in the world".
Schengen Agreement in Europe
As Kazakh President proposed a single visa regime for CIS keeping the principles of Schengen agreement in Europe so one would ask what is this Schengen agreement? The Schengen agreement applies to the Schengen area which is a zone of 26 European countries that agreed to abolish their internal borders for the free and unrestricted movement of people. So, in this zone which covers most of the European Countries, a person can travel to any member state of this area and stay up to 90 days per visit as a tourist with a Schengen visa.
[caption id="attachment_3756" align="aligncenter" width="735"]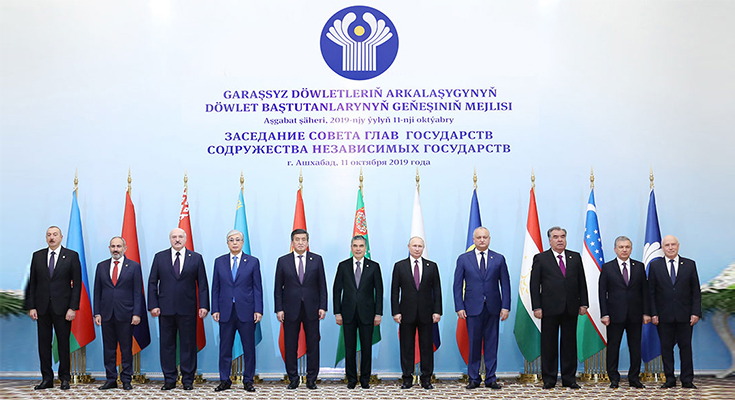 Photo credit: akorda.kz.[/caption]
How will A Single Visa Regime Help?
Currently, there are strict visa conditions in almost every member of CIS countries. Though visa issued by some countries are also valid for transit through some of the member countries but if a single visa regime or free movement for the people of these nations becomes reality it will boost tourism in the region big time. This is because of all of these countries despite having their uniqueness also have many things in common. Because they were part of the former USSR, one can see the cultural and historical impact of Russia in each country. They share borders and they also share food, language, culture, architecture, climate and several other things. So, if there is a single visa regime in place people can easily cross borders for a holiday which will increase tourism growth in the region which is good for not just this region but for the entire world.
However, there are challenges as well. There is a major issue of corruption. There are border issues as well. So, these countries need to come together to resolve all the challenges to open their borders.
Tourism in CIS Countries
Each country in the CIS region has its uniqueness. They have several things to attract visitors. Be it Kazakhstan, Russia, Belarus, Turkmenistan, Armenia, Kyrgyzstan, Moldova, Tajikistan, Ukraine, Azerbaijan, Georgia and Uzbekistan, each country is full of natural attractions, historical and cultural heritage, adventure options and much more. Some countries like Kazakhstan and Uzbekistan are landlocked countries where you can explore beautiful mountains and lakes and some other countries such as Moldova and Belarus offer you to come here for beach holidays also. Russia is the biggest among them and draws millions of visitors every year. Almaty (Kazakhstan), Tashkent (Uzbekistan), Bishkek (Kyrgyzstan), Baku (Azerbaijan), Moscow and St. Petersburg (Russia), Kiev (Ukraine), Tbilisi (Georgia), Yerevan (Armenia), Chisinau (Moldova), Minsk (Belarus) are among the most popular tourist destinations in CIS countries.
Choose Dook International for Best CIS Tour Packages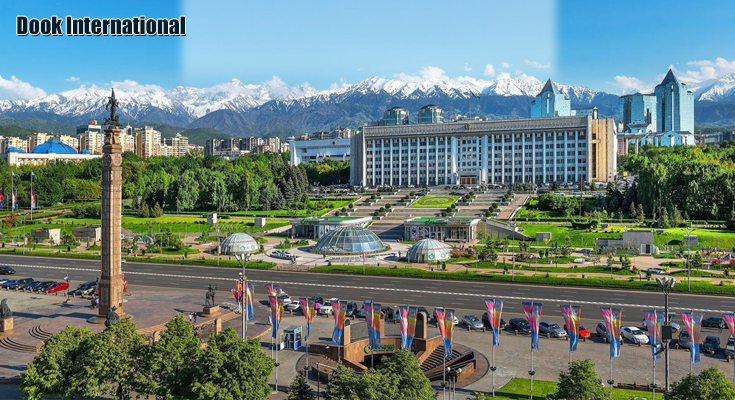 Travelers from India and non CIS countries may not enjoy a single visa regime, but they don't need to worry about it. Dook International offers not just the best tour packages to each of these CIS countries but we also provide you the best visa support along with other assistance for a great trip to these beautiful nations. We have designed our packages in such a way that allows you to explore these nations in the best possible manner. So, if you plan to visit any of these places or a combination of these tourist places you just need to contact us once and all your queries and concerns will be taken care of by our highly professional team.
Know More About: CIS Countries Visa