10 Famous Indian Restaurants in Tbilisi, Georgia
Being home to a massive Indian population, there are a number of Indian restaurants in Tbilisi. Nestled in the picturesque landscapes of Georgia, Tbilisi is a splendid holiday destination. A perfect place to admire modern structures & old architecture, watch a rich culture & turbulent history, and immerse in soulful Indian food. Trying new & unique cuisine is good, but filling your soul with your nation's food is everything.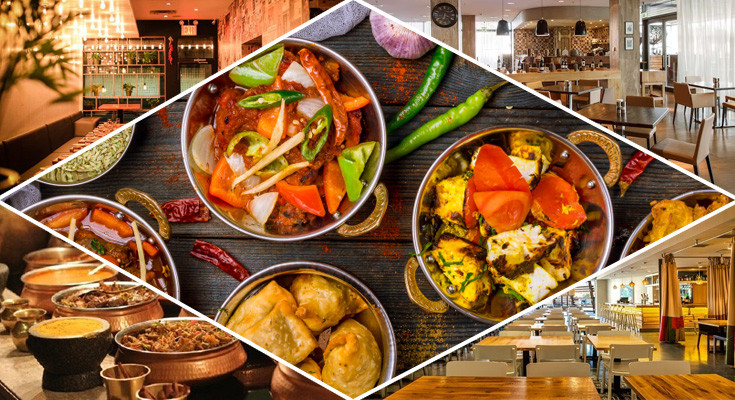 The rich spices, vibrant flavors, and diverse culinary traditions in India have made Indian cuisine renowned worldwide- Tbilisi is no exception. As you walk into the Indian restaurants in Tbilisi, you will be warmly greeted and placed into a gentle ambiance. From melodious tunes of Indian classical music to a succulent taste of traditional Indian cuisines, Tbilisi's Indian restaurants are a true gem in the making. So, if you are an Indian holidaying in Tbilisi, this guide will help you find the best Indian restaurants.

Try Out These Top 10 Indian Restaurants in Tbilisi

We have brought you the top 10 restaurants in Tbilisi that serve the best Indian food. Pick your favorite from the list below and have the taste of home in this new country:

1. Biryani House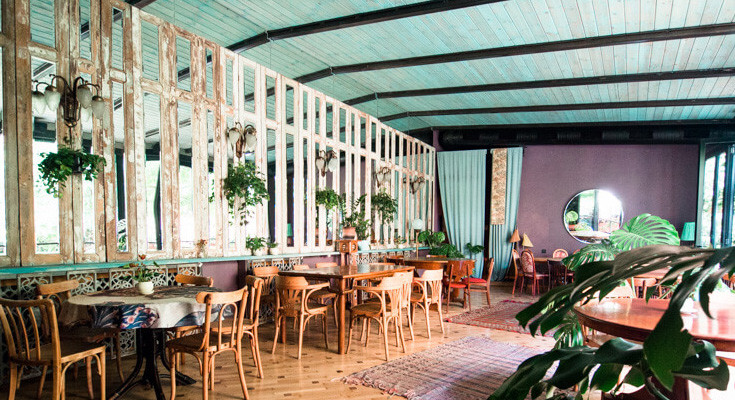 Biryani House is one of the stunning Indian restaurants in Tbilisi that invites you to embark on a joyful culinary experience. This restaurant offers diverse and authentic flavors of Indian cuisine. With a wide array of mouthwatering cuisines that reflect the culinary heritage of India, Biryani House welcomes countless visitors throughout the day. From Tandoori delights to aromatic Biryanis to delicious vegetable delicacies, Biryani House has a tongue-twister menu. Biryani House offers a promising dining experience to everyone with a good appetite.

2. Namaste India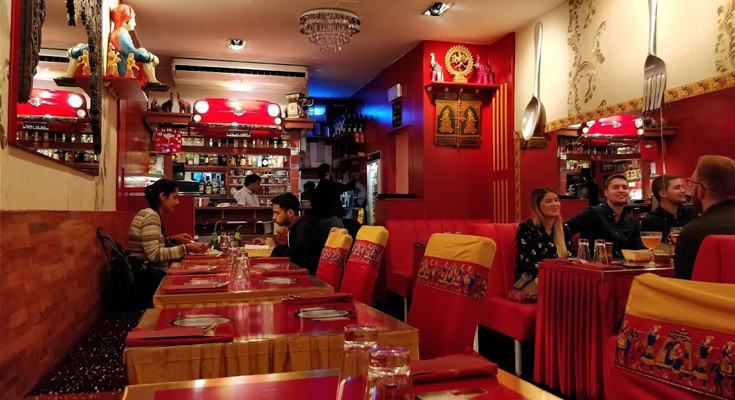 Namaste India is one of the best Indian restaurants in Tbilisi that brings you the taste of Indian street food. The restaurant is well-known for its impeccable taste, authentic flavors, and blissful dining experience that will leave you delighted. As a renowned Indian restaurant in Tbilisi, Namaste India presents a menu that offers a profound essence of Indian cuisine. The Namaste India restaurant offers culinary masterpieces of Indian delights. With the finest ingredients and a melodic blend of spices, the restaurant presents fiery curries, blazing biryani, delectable tandoori delights, and much more. Whether you want to have a dinner date or a family celebration at Namaste India, you will be served savory culinary delights.

3. Royal Indian Restaurant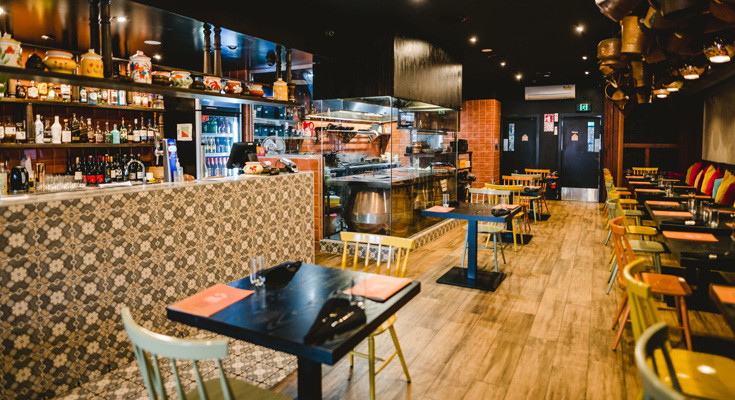 Royal Indian is among the top Indian restaurants in Georgia that captivate the attention of all Indian tourists and locals alike. Nestled in Tbilisi, Royal Indian is known for its exceptional services, stunning interiors, surreal ambiance, and exquisite cuisine. As a premier place for Indian delicacies, Royal Indian represents the quality and authenticity of Indian food. The restaurant's warm and welcoming atmosphere adds a unique experience to your dining. As you step into this elegantly decorated space, you will fall in love with its vibe and food. If you are in Tbilisi, don't forget to visit this place for ultimate culinary experience.

4. Maharaja Restaurant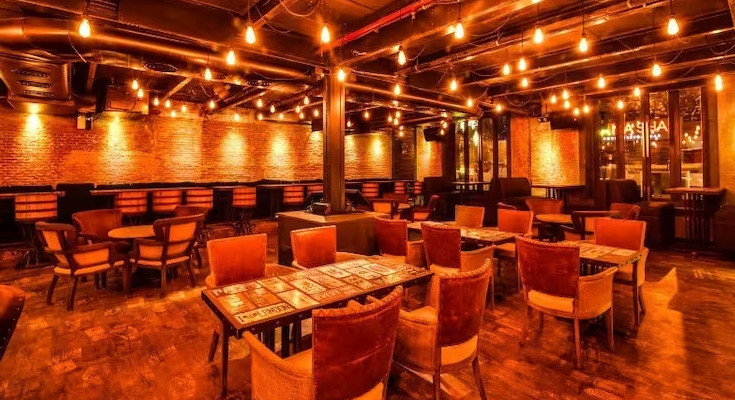 Maharaja is one of the esteemed Indian restaurants in Tbilisi, which is a treasure trove of Indian food. Tbilisi is a premier destination for authentic Indian food that offers tantalizing flavors of India in its cuisines. Maharaja creates an extraordinary dining experience that transports you to the royalty of Indian food. Every bite at Maharaja is a celebration of Indian culinary culture with rich and aromatic flavors. The tasty curries, aromatic biryanis, and sizzling tandoori grills of Maharaja will make your tummy happy. Embark on a delightful culinary journey with Maharaja in Tbilisi.

5. Bollywood Masala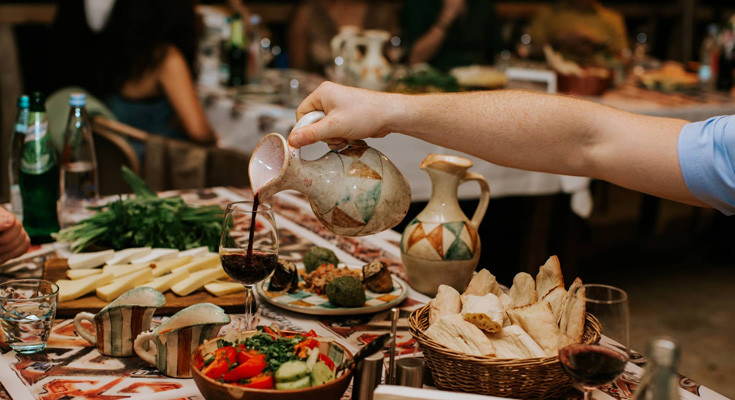 Bollywood Masala is one of the best Indian Restaurants in Georgia that present tourists with the best culinary delights. The menu of this restaurant offers a diverse and complex range of flavors. It has a wide variety of North Indian food and many other cuisines. The restaurant's interior is charming and perfectly categorized with the atmosphere of the restaurant. Whether you look to hang out or celebrate an occasion, Bollywood Masala guarantees a joyful time. You should at least once visit this place to realize why it is one of the biggest Indian restaurants in Tbilisi.

6. Spice Garden

Spice Garden is one of the top-rated restaurants in Tbilisi. It offers an enchanting dining experience to visitors with the taste of authentic Indian cuisine. The restaurant takes pride in bringing the authenticity of Indian flavors and spices to Georgia. The restaurant's atmosphere is quite casual, which grasps the visitor's attention. With its welcoming hospitality and pleasing decor, Spice Garden tends to invite countless customers throughout the day. The most recommended dishes here are Chicken Tikka and any cuisine with mutton. If you are on vacation in Tbilisi, check out this restaurant for surreal food.

7. Vera House Restaurant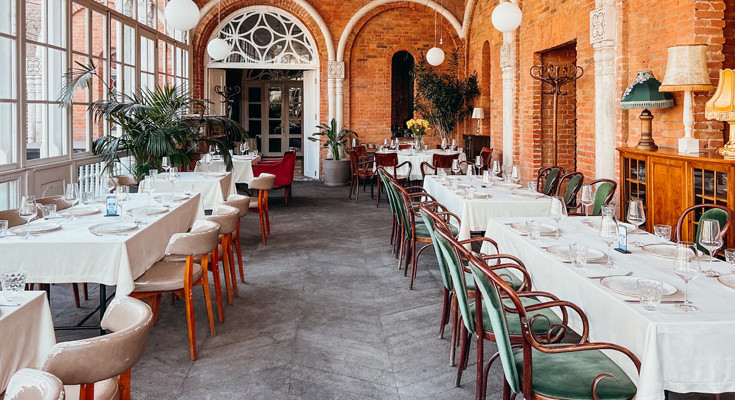 Vera House Restaurant is one of the best Indian restaurants in Tbilisi- rated among the city's excellent restaurants. The restaurant offers a remarkable experience to anyone looking for delicious food, a great ambiance, and exceptional service. The chefs of this restaurant create alluring Indian cuisines with a blend of sizzling spices, vibrant flavors, and scented aromas from across India. The elegant decor of the Vera House is adorned with traditional Indian crafts and style that catches the visitor's attention. If you are someone who loves to devour Indian dishes, then you must visit this place because it will give you a taste of India.

8. Saffron Restaurant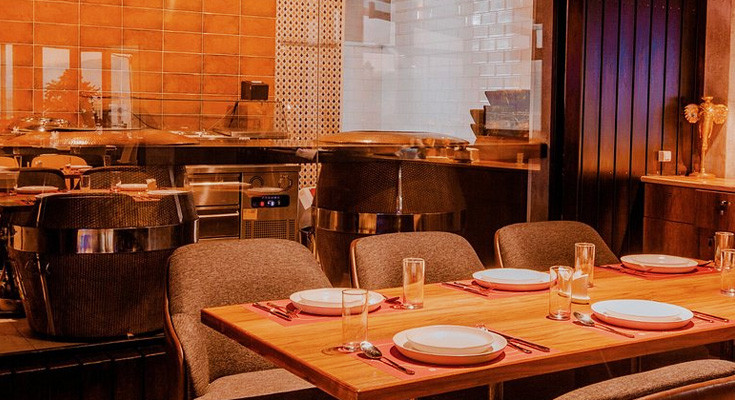 Saffron Restaurant is one of the prominent Indian restaurants in Tbilisi that offers an unparalleled culinary experience. With its warm ambiance and phenomenal flavors, the Saffron Restaurant tends to give guests an out-of-the-box experience. The restaurant's chefs articulately create each dish by using tantalizing spices and fresh ingredients. Saffron's menu offers a wide range of classic Indian dishes, including vegetarian delicacies, tandoori delights, aromatic biryanis, and soulful curries. The Saffron's quality and authenticity shine through every bite you take. Every guest at this restaurant is treated lovingly.

9. Taste of India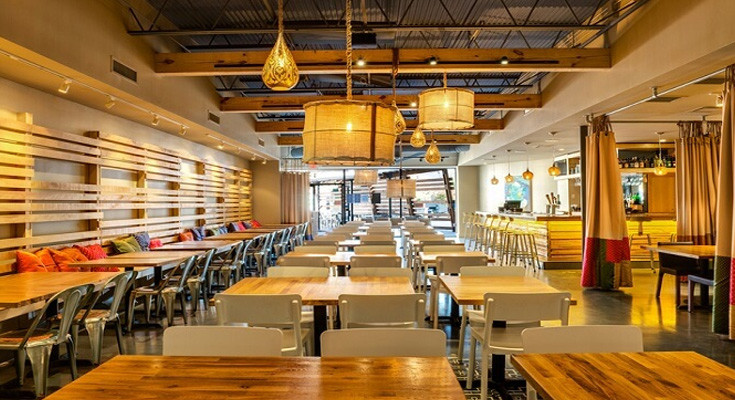 Taste of India is one of the premier Indian restaurants in Georgia for exclusive Indian cuisines. It captivates the diner's attention with its delicious Indian dishes and impeccable services. Being one of the top places to eat in Tbilisi, Taste of India transports its guests to Indian streets. From taking a first step into the restaurant to having the last bite, the overall dining experience of Taste of India is unmatched. The menu offers a wide array of classic Indian cuisines that will awaken your senses in no time. For savoring the real taste of Indian cuisine, look no further than the Taste of India Restaurant in Tbilisi.

10. Indian Express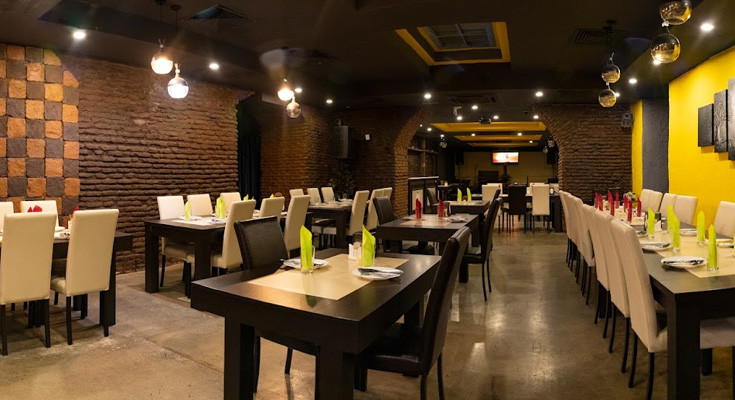 Indian Express is one of the best Indian restaurants in Tbilisi. It offers an incredible dining experience with mouthwatering cuisines. The Indian Express is the top choice for everyone who loves the authentic taste of Indian cuisine. The vibrant and welcoming atmosphere of the restaurant adds more charm to your overall experience. Each dish at Indian Express is cooked with passion and precision. For those seeking an exceptional culinary journey in this new city, Indian Express offers an unforgettable experience. If you are looking for Indian restaurants that offer delicious dishes in Tbilisi, you must visit Indian Express.

Try Top Indian Restaurants in Tbilisi on Your Vacation!

If you are on a vacation to Tbilisi and missing Indian food, don't be sad! Because we have got you covered. We have shared the list of the best Indian restaurants in Tbilisi that you should try if you are a fan of Indian cuisine. If you are planning a vacation to Tbilisi but wondering whether you will get good food there, don't worry. Because now you know where to go. If you want great discounts and offers on your holiday package, Dook International is the place for you. Dook has some enticing Tbilisi tour packages that can be personalized on your demand at pocket-friendly prices. So, what are you waiting for? Book your vacation with Dook for a hassle-free and joyful experience.