Ultimate Fiji Travel Guide - Everything You Need to Know
Fiji: A Piece of Heaven on Earth
Filled with spectacular scenes and people that radiate the most earnest of smiles, this archipelago in the South Pacific is indeed home to happiness.
Imagine sugar-white beaches that stretch for eternity, breathtaking underwater vistas, palm trees dancing with the fresh breeze and people with an almost unbelievable amount of warmth and hospitality. Imagine Fiji.
A shimmering South Pacific nation set between Hawaii and Australia, Fiji is poster-child for paradise. The 333 picture-perfect islands that make up this dazzling country boasts some of the most unspoilt places on the planet. Thanks to the fact that only a third of its islands are inhabited and commercially developed. Every part of this archipelago is blessed with feel-good colors, calming waters, impressive landscapes and time-honoured culture. But it's greatest treasure is its people, who are, by the way, consistently named the happiest people. It's no wonder, then, that hundreds of thousands of people visit Fiji yearly - and the number just keeps rising as more travellers discover this beauty.
If Fiji is on top of your travel plans post-pandemic, you're in for a journey of a lifetime. Since it's made of different but equally alluring islands, you will never run out of places to see and things to do. There's a treat for all kinds of travellers. Want to go diving and surfing? Trek through lush jungles? Go on a food trip? Immerse in local villages? Fiji is "Bula" personified.
Fun fact: Bula is the most common greeting in Fiji, which means life, love and many other good things. From the moment you set foot in Fiji until the day you bid farewell, they will greet you as"Bula". And they say it with so much gusto!
It's just too romantic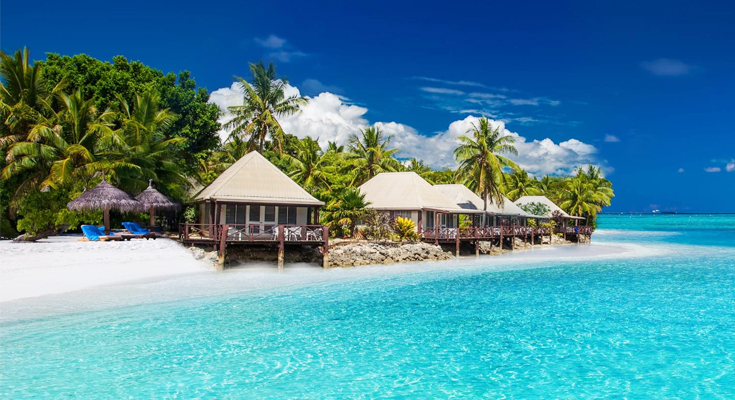 With hundreds of islands to choose from, it's highly impossible not to find a private, secluded spot for a perfect couple's holiday! Fiji is distinctly dreamy and intimate that you tend to fall in love with the person you're travelling with even more. The bright blue ocean, green surroundings and the enchanting atmosphere make for a perfect romantic escape all loved-up couples deserve.
The beautiful islands of Yasawa in the northwest tops the list for unmatched privacy and luxurious romance holiday offerings. This strand of 20 exquisite islands is secluded and crowd-free, even when the mainland's just 25-minute by charter flight from Nadi International Airport. Blessed with white sandy beaches and dramatic peaks, Yasawa Islands effortlessly reignite spark and passion between lovers. Rustic bungalows and luxury resorts abound, all featuring the best views of the ocean. Wherever you decide to rest your head, you are guaranteed to have the sexiest and most fulfilling holiday! If you opt to step out and experience the gifts of nature while holding hands, explore the underwater haven through snorkelling, diving or deep-sea fishing – you might just be inspired to pop that "Will you marry me?" question amongst the colorful, soft corals and school of fish! Though a peaceful walk on the beach isn't any less heartwarming.
Aside from Yasawa, the Mamanuca Islands are also a favourite among couples on a romantic holiday or those who want a destination wedding. The tropical islands are picturesque at every angle and offer an extraordinary intimate escape. Lined with soft white sand beaches, topped with palms and surrounded by the sparkling seas, Mamanuca reconnects hearts and souls in ways no other place can. You can either laze around on private beaches or take your holiday to a whole new level with some exotic picnic setups, sunset cruise, private waterfront dinner, indulgent couple's spa or light paddleboarding with an entire ocean all to yourselves. Mamanuca also features a wide range of accommodation so it's easy to find a place that fits your interests and budget. But really, anywhere in these islands or in Fiji, is just ideal to keep that romance alive.
If you live for thrill, you're at the right place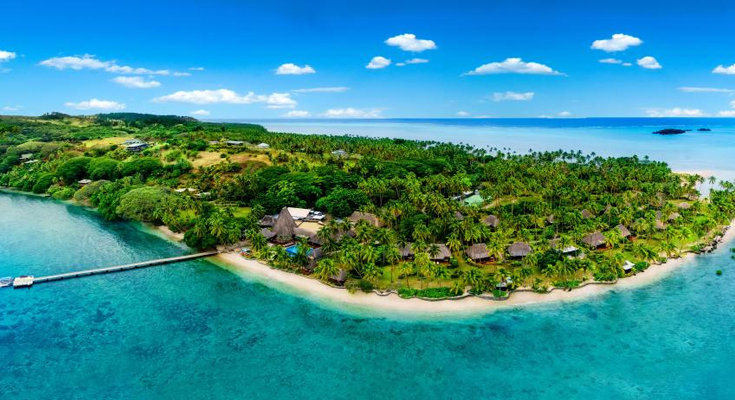 Tagged as the "soft coral capital" of the world, Fiji offers plenty of options for travellers who live for unique adventures amidst nature. Discover the bewitching marine life that thrive underneath the blue seas, take your surfboard with you and conquer the tropical reef breaks, hit lesser-known hiking trails, plunge into majestic waterfalls and just take in the positive, upbeat energy of Fiji. All these epic journeys are sure to leave a mark. But make sure you are 100 percent up for the challenges ahead before you start.
Ready to dive in? The tropical waters surrounding Fiji is home to the famous Rainbow Reef and the huge Great Astrolabe Reef. Even at first dive, you'll immediately see why Fiji is a thrill-seeker's haven. The Natewa Bay, for one, is the nation's newest diving paradise. The largest and the deepest bay in the South Pacific, Natewa has an exceptional coral cover that is considered as among the healthiest anywhere in the world. Diving into the water provides a rare opportunity to know Fiji on a deeper level – literally – and see the vibrant coral gardens, fish and other marine creatures that are well respected and conserved by Fijians. When underwater, you will understand why it's easy for Fiji to maintain its connection with the sea – such a scene almost feels immaculate! The most eagle-eyed and expert divers might even get lucky with a sighting of some of the more unusual inhabitants of the bay such as the ghost pipefish or frogfish.
For surfers – pros or amateurs – Fiji is a swell magnet, too. The legendary waves at Cloudbreak, Restaurants and Frigates, three of the best left-handers in the world, excite the senses of every surfer and even those just watching from their sun loungers. As most of Fiji's great surf breaks are located offshore, they are only accessible by boat (so you can add boating on your adventure list!) Just a five-minute boat ride from the Royal Suva Yacht Club is the Suva Reef Lighthouse. Fiji's best-kept secret, the Suva Reef wave is a rare but great right-hander that breaks in the entrance of the Suva Harbour. It's ideal for intermediate surfers. For the more advanced, the Cloudbreak is the real deal. As one of the top five waves in the world, Cloudbreak isn't forgiving to the fainthearted as it makes fast, barreling lefts over a shallow reef. It's extremely challenging – but isn't this what you're looking for?
If you get enough of the warm ocean, you can always add hiking to your itinerary. Nature lovers can soak up Fiji's evergreen landscapes and remarkable national parks. Head to Taveuni, the "Garden Island'' where you get up close and personal with rare endemic birdlife, gargantuan trees and interesting rock formations as you follow a tricky trail. Trekkers go past beautiful beaches and jungle villages as well as hidden waterfalls, which you can freely plunge into. For some jaw-dropping views of Fiji, you can climb up Mount Tomanivi, the highest point in Fiji standing at 1,324 meters above sea level. It takes two hours to climb to the summit, but along the way you'll pass by plantations, streams, the Tomavini Nature Reserve and lots of birds. The route is steep and perilous but the view from the top is certainly rewarding.
You can also go whitewater rafting to complete your adrenaline-packed holiday. The Upper Navua River, which winds through the highlands of Viti Levu, presents different kinds of rapids that are sure to make your heart jump and scream loud. The river, often called "River of Eden" has sliced a deep chasm through the island's interior and thus creating dramatic detours into the tropical wilderness. Exploring Fiji through whitewater rafting isn't just for thrill, but a wild but intimate way to catch a glimpse and admire the ecological wonders of a country that is obviously favoured by Mother Nature.
It feels like home
Fiji's real magic is from the Fijians. Anyone who has ever gone through any local village can say that Fijians give the most heartwarming and sincere welcome. They greet you "Bula", and they truly mean it. The people have a strong sense of community, as most indigenous Fijians still live in villages with a chieftain and they value their families more than anything else. So when the locals see foreign faces entering their village, they open their homes without hesitation.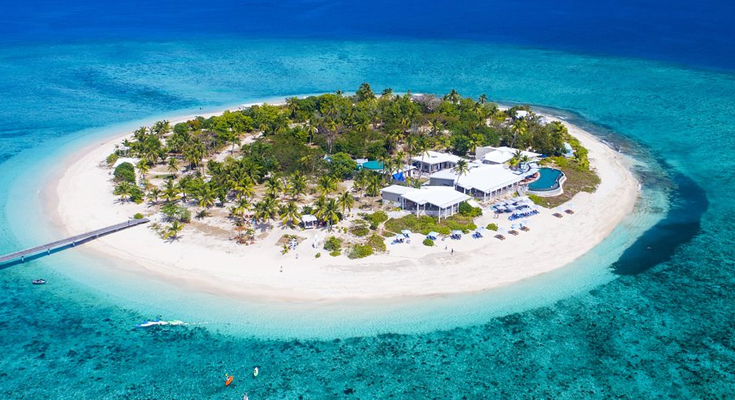 To experience the real Fiji, connect with the locals and immerse yourself into their community. There are a lot of homestays around the nation that provide more authentic experiences. The main island of Viti Levu and the Waya Island have some of the most enthralling traditional villages you will surely love. Navala, one of the most picturesque villages in Viti Levu. The thatched bures (huts) of this quaint 200-year-old village give you a glimpse of the Fijian lifestyle. The friendly residents, the green mountains that surround the village and the scenic Ba River just make you want to not leave.
Upon arrival at the village, the locals will hold a traditional ceremony to welcome you and to let you know how happy they are because of your visit. Remember to bring a present for the community, kava is your best option. This drink is made from the root of a plant and tastes quite earthy. Drinking the kava with the locals is a sign of respect for the people and their traditions. In return, you'll feel a deep sense of belongingness. Don't be surprised if you're treated to some song and dance performances afterwards, Fijians are that happy of a bunch!
Winter is the best season to visit Fijian villages as most festivals happen during this time. Join the Bula Festival, one of the biggest celebrations in the country, with week-long merriment, rides, competitions and parties in July. There's also the nine-day Hibiscus Festival that draws large crowds every August, and the Fire-Walking Festival held annually in either July or August. Fijian celebrations – centered in life and religion – further prove the cultural diversity of the nation and how this unique hybrid culture reflects the kind of people Fijians are: cheerful, accepting, forgiving and life-loving.
You learn to slow down
"Fiji Time" is a thing, believe it or not. This phrase is used to explain why your trips get delayed or some things go beyond what's originally planned. This can be a little tricky, especially for Westerners who live by the clock. But this is how Fijians live – unhurried, relaxed and positive despite delays and unexpected circumstances.
If you travel to Fiji, it's better to fully embrace the "Fiji Time" than letting it spoil your vacation. Loosen up and just enjoy the slow pace of life, as Fiji is best experienced in a slow, relaxing and easy manner. Do not frown when your guide or your ferry don't arrive on time. Instead, get a cup of tea (or kava if you like) and watch the beautiful people of Fiji go about their lives. You'll be surprised at how much you've learned just by observing them. Fijians live by the "no hurry, no worries" mantra, and honestly, we all should, too.