We have seen the dangerous mountain route Pamir Highway in one of our old articles. So what we are going to talk about in this article? Yes we will talk about another thrilling mountain in Central Asia, mostly in Tajikistan. This is Fann mountain in conjunction of two great ranges of Pamirs: Zeravshan and Hissar. Pamir mountain which is known as the roof of the world also is one of the most inaccessible mountain in the world. So best mountaineers from the world always fancy climbing Pamir mountain. Beauty of any mountain is the path that leads through the mountain, the flora and fauna part of the mountain and then the natural beauty with which it has been gifted with. Fann mountain has got no dearth of any of these things. And on top of it Fann mountain is quite accessible to all.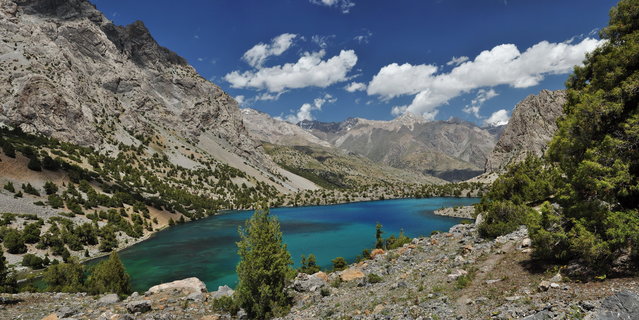 Fann Mountains are part of the western Pamir-Alay mountain system and are primarily located in Tajikistan's Sughd Province. What makes a mountain more special? Of course it's high altitude peaks. Fann has got about hundred peaks and many of them rise above 5000 metres. These peaks make beautiful sights for tourists during different times of the day and months. The highest peak in the Fann mountain is Chimtarga Peak with an altitude of 5,489 metres. Some other high peaks are Chapdara (5,050m), Bodkhona (5,138m), Zamok (5,070m), Maria (4,970m), Mirali (5,120m), and Zindon (4,800m)Fann has not got only high altitude peaks. It has many beautiful lakes as well. Lakes in a mountain are always delight for travellers. So these lakes in Fann fetch the attention and time of the tourists with lot of charm and grace. The best known lakes here are Alaudin lakes in the Chapdara River valley, Kulikalon Lakes on the northern slope of Chimtarga peak, Allo Lake, and the most outstanding of all, Iskanderkul Lake. On your trip to Fann you must spend ample time around these lakes for a happy and peaceful time that will stay in your memory for long.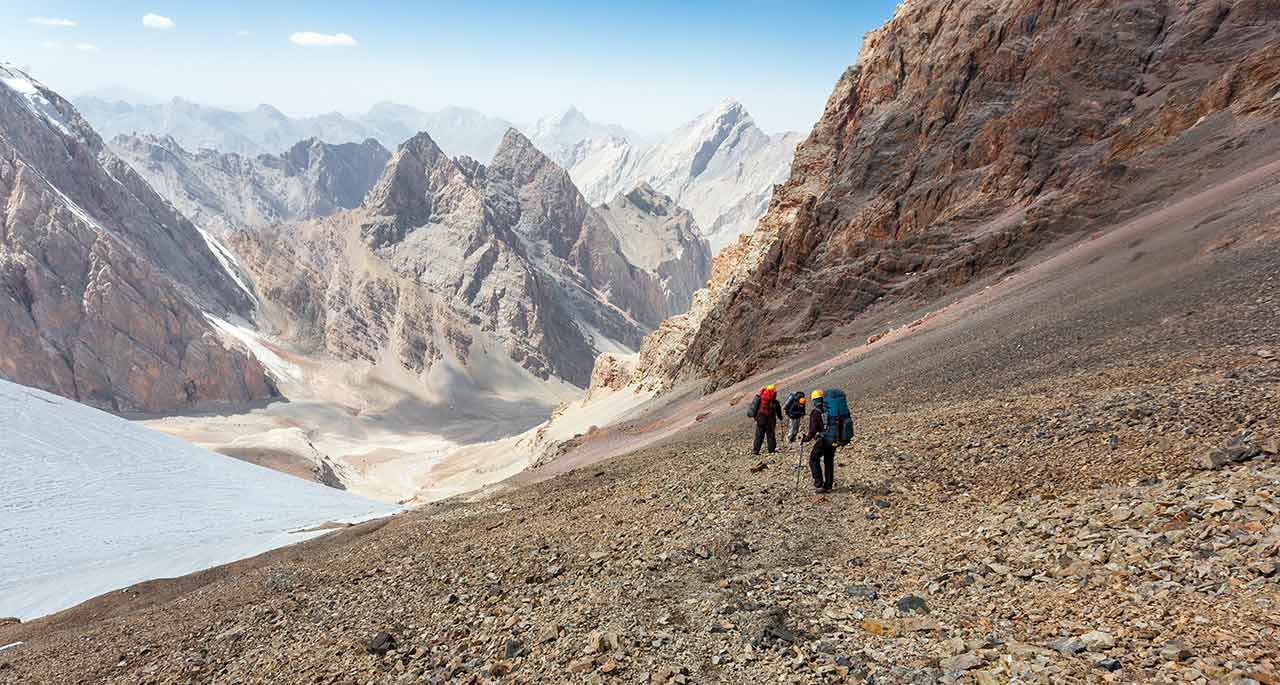 Fann mountain is indeed beautiful. Sometimes referred to as Gem of Pamirs for its beautiful lakes and peaks Fann mountain is great place to be. So Fann mountain has become popular tourist destination for travellers and a sweet weekend spot for locals too. As we mentioned above that a mountain is great place also because of its flora and fauna. Fann has more than 2000 species of plants and is represented by now leopard, bear, mountain goat , Marco Polo sheep, wild boar, wolf, fox, rabbit, marmot etc. As for birds, there are mountain geese, snowcock, partridges, pigeons, eagles, gryphons, hawks and many others. So by now you know that Fann mountain should be on your list when you travel to Tajikistan part of Central Asia.
So when to go to Fann? Because mountains are generally not a place where everyone can go anytime of the year. The best time for visiting Fann from May to October for trekking and from July to September for mountaineering, when the weather is usually at its best. You can get to Fann mountain from Pendjikent, which can be reached either from Dushanbe or Samarkand.