It would not be wrong to call Kazakhstan a country of Mosques as there are more than 2300 mosques in Kazakhstan. Out of those over 2300 mosques there is one probably the largest and most beautiful mosque. This is Central Mosque of Almaty. This mosque is relatively new built in 1999. It looks beautiful to the onlookers and it is a well-designed mosque too. When you are travelling to Almaty then you have so much to explore because Almaty is bustling city not only in Kazakhstan but entire Central Asia. So adding a visit to Central Mosque would be quite a good option for you. Let us explore Central Mosque from Almaty, Kazakhstan little more.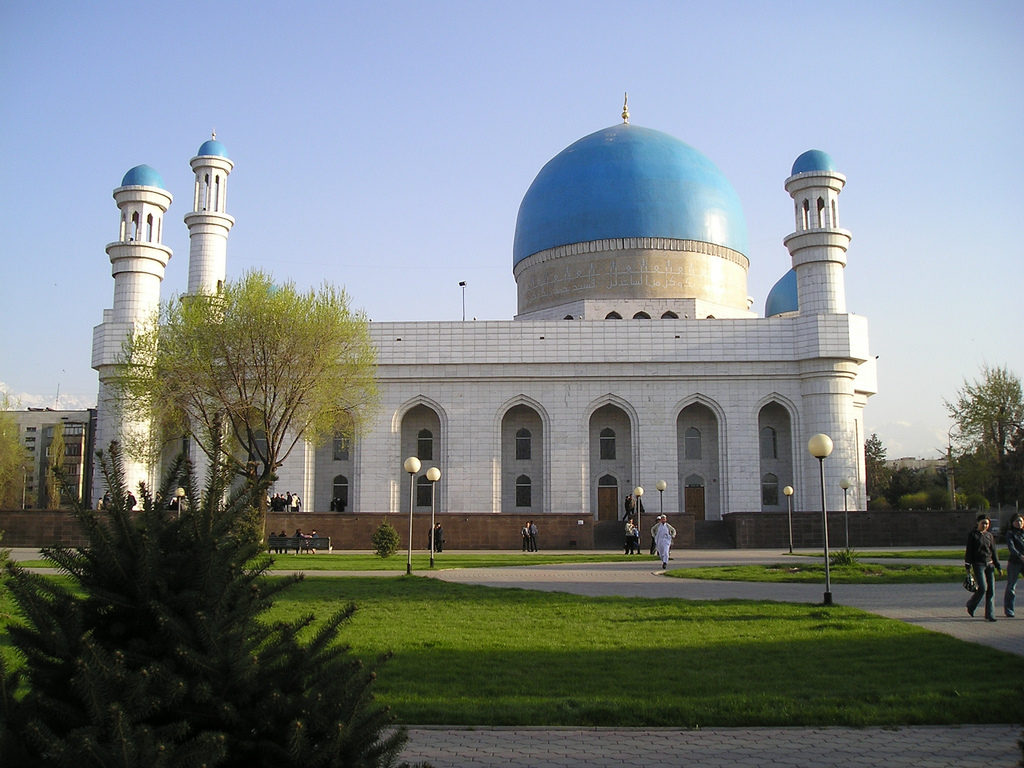 Major faith or religion in Kazakhstan is Islam. So there are over 2300 mosques in the country. Many of them are old many are new. Central Mosque is new. It is a magnificent building which has been made in Timurid style of architecture. The mosque was completed in 1999 only but with its Turkish calligraphy, domes and minarets it looks ancient. It has huge space as it can accommodate around 7000 worshipers at a time. Though it is a mosque, a place of worship for Muslims but Kazakhstan is known for its religious tolerance and so anyone of different faith is very much welcome here and they can visit the mosque and look around. The beautiful building of the mosque is built with marbles and colored tiles. Central Mosque of Almaty is crowned with a blue dome which has diameter of 20 m and has a height of 36 m. Construction of the building started in 1993 and it took 6 years to complete the building. New mosque was built on the site of old mosque which was there since 1890. It was not in a good state so new building had to be built.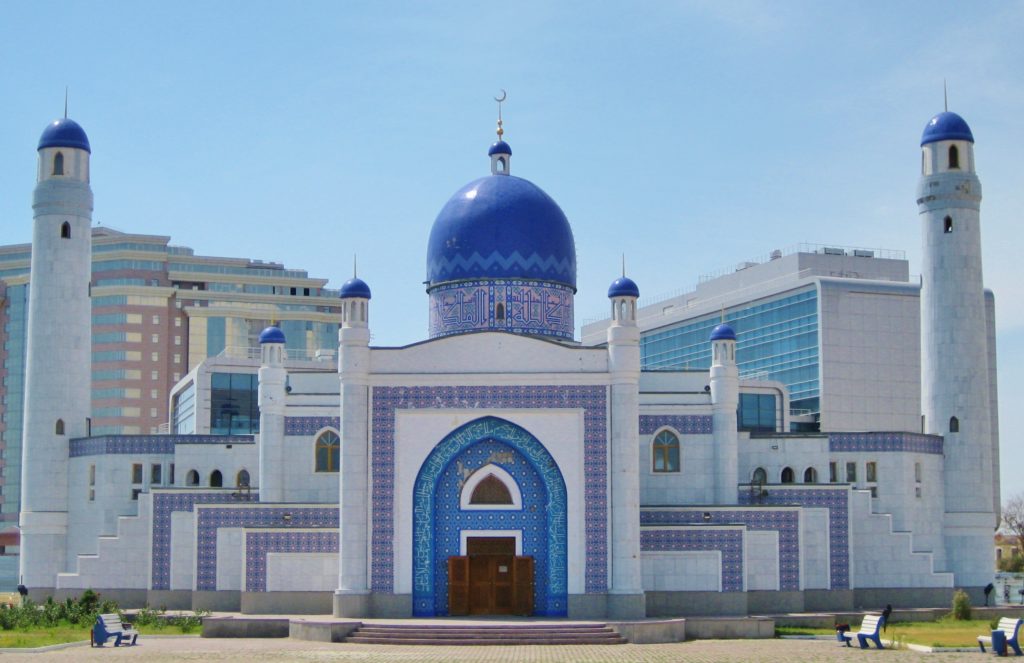 Central Mosque in Almaty is wonderful with its blue dome which is huge and there is minaret with height of 47 m standing close to the dome. How does it look like from outside? It looks like a huge white building with a huge blue dome. What is inside the mosque? Inside the mosque is designed with luxury still the interior looks simple and plain. The mosque has rich decoration and reflects religious simplicity. If you are inside the mosque you would like to spend as much time as possible. Standing at the intersection of Pushkin Street and Mametova Street Central Mosque is a beautiful architecture with inscriptions on Arabic language taken from Koran on it.
So take time when you are in beautiful city of Almaty in Kazakhstan and go to visit Central Mosque to see its architectural beauty and religious simplicity. If you are considering a Kazakhstan Tour package or Almaty Travel Package then add Central Mosque in your list of the places to visit in Almaty.
Must Visit: Best Tourist Attractions in Kazakhstan