Bolshoi Theater Moscow
There are many historic places in a historic country called Russia. Russia has been known for its culture of operas and ballets. Still can be seen many of old theaters in operation in Russia where these two arts continue to take place representing Russian preserved culture. One of those leagues of theaters is Bolshoi Theater in Moscow, the capital city of Russia. Bolshoi Theater is a historic theater. Two major and oldest art opera and ballet are performed here for years now. Bolshoi Ballet and Bolshoi Opera are among the oldest and most renowned ballet and opera companies in the world. The ballet company is the biggest in the world in terms of number of dancers as Bolshoi Ballet Company has more than 200 dancers. It would be quite apt to say that you must explore Bolshoi on your trip to Russia with the best Russia Travel Package.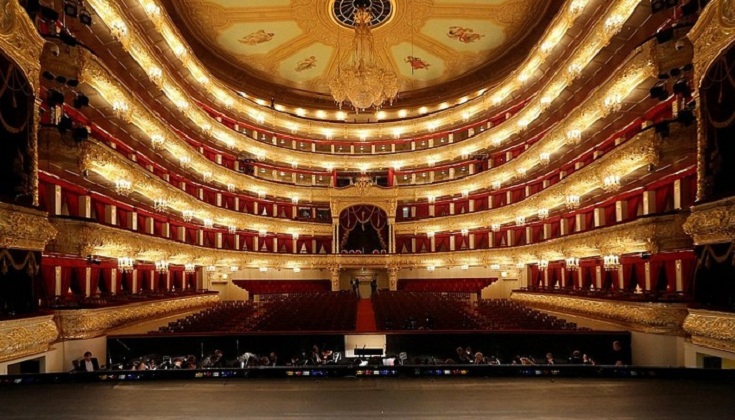 Bolshoi Company was established in 1776 as the Moscow Public Theater. An unfortunate incident of fire destroyed the building in 1805 and after that theater came under state control and the theater was renamed as Imperial Theater. Fire broke 2 more times in 1812 and 1853 when the theater was destroyed. But it was always kept alive and after 1853 fire within 3 years time the building was reconstructed by then architect Albert Kavos and in August 1856 the theater was reopened. In its early stage, Bolshoi Theater was not a very popular place. It got the limelight when great choreographer Alaxender Gorsky and legendary singers as Fyodor Chaliapin, Leonid Sobinov and Antonina Nezhdanova arrived here and boosted the fortune of Bolshoi. After the World War II Bolshoi became a dominant place in Ballet in not just Russia but entire world. It kept throwing star after star and Bolshoi became super famous. However after the collapse of Soviet Union, Bolshoi faced troubles again. Funding got slashed and die- hard fans lost interest. Starts of the theater had to look for job in the west. This led to fall in popularity of Bolshoi. But things have improved with arrival of new great artists which got Bolshoi praise for from all round the world its great production . It may take some time for Bolshoi to gain the highest glory in the world again but it is on its path none the less.
Bolshoi still happens to be one of the best places of ballet and opera art in the world. This is still one of the best theaters. Theater has its own proud tradition and unmatched and unforgettable atmosphere. Your Moscow trip with Moscow Tour Package is simply incomplete without an evening visit to Bolshoi Theater. So what to expect at Bolshoi Theater? Well, the starting point, the building itself will amaze you. This is for sure one of Moscow's most symbolic sites. You can see a great example of Russian Classical architecture here. Bolshoi is the second biggest opera house in entire Europe only second to La Scala. The grandeur and artistic strength is visible everywhere. The impressive statue of Apollo is a great attraction.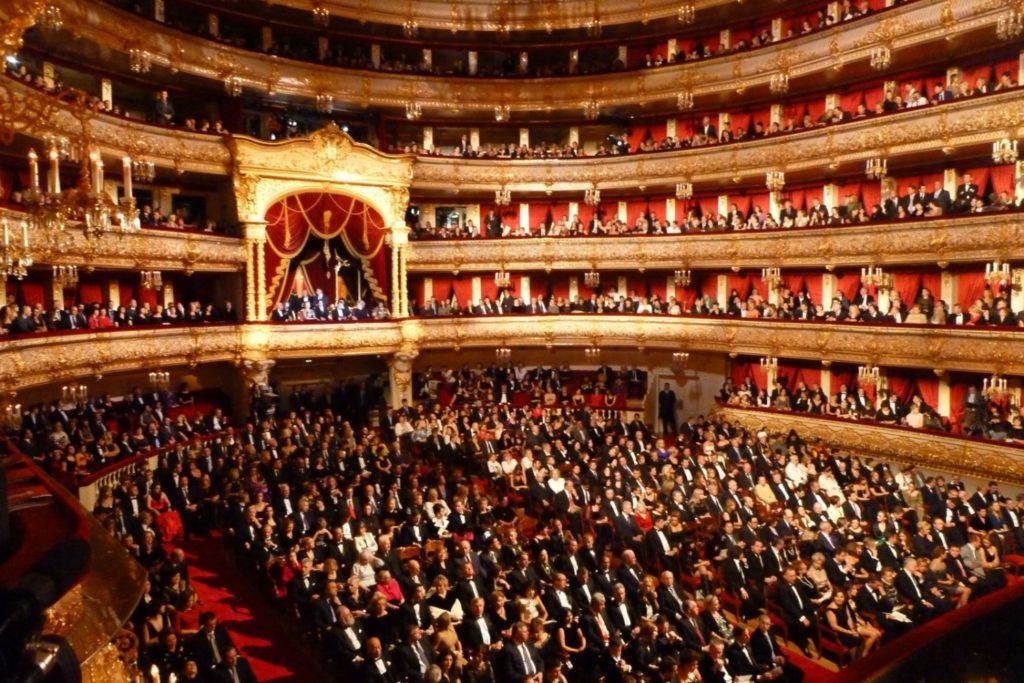 The Bolshoi still plays the role as Russia's national theater. This is evidenced by the fact that still 70% of its repertoire is made up of Russian masterpieces. If you are plain Opera and ballet lover or simply an art lover then you can do some research about which performance to attend and others can simply attend an evening show here for the beauty of theater, greatness of performance by the artists and heritage of the art preserved in Bolshoi Theater for years. All of those attending an evening show can be rest assured of having a great time in Bolshoi Theater, Moscow.