5 Richest People In Kazakhstan
Well normal thing is routine. We should strive to go non routine some time. This is what we are trying in this article. We will talk about 5 Richest people in Kazakhstan. Well rich people inspire not just because they are rich but also how they became rich. We may not go into the stories of these 5 people's success path but we will definitely see where they stand today. And then probably you can go and search for their story on your own. This whole exercise can be quite fascinating even if you just read the names of these individuals. Because often only successful people names are searched and talked about. Kazakhstan being a growing economy in Asian region and world over richest people or businessmen and businesswomen of Kazakhstan open the door of prosperity and investment into the region. So let us just look at these 5 richest people from Kazakhstan as in 2015.
1. Bulat Utemuratov
Bulat Utemuratov at 58 is a banker and a private equity investor. He is also present in Forbes magazine list of richest people. As on 2015 his world ranking in billionaires of the world is 714 and his net worth is about 2.2 billion USD. Bulat Utemuratov is the richest man in Kazakhstan. Private equity investor Bulat Utemuratov has been consolidating his banking assets into a new entity, ForteBank. His asset management company Verniy capital is building Talan tower which is a $350 million in Astana and thus he continues to expand its real estate portfolio. He is also a tennis lover and heads the Kazakh tennis federation.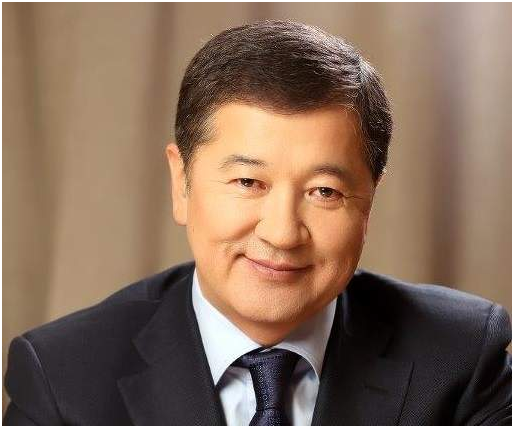 2. Alijan Ibragimov
Alijan Ibragimov is a Kyrgyzstan born second richest man in Kazakhstan. He stands at 847th position in Forbes billionaires of the world list with net worth of around USD 2.2 billion in 2015. Alijan accumulated this $2.2 billion when he and his longtime friends and partners, Alexander Mashkevich and Patokh Chodiev, built Eurasian Natural Resources Co. (ENRC). These 3 together are known as 'trio' and they created world's leading natural resource group ENRC by creating huge metal and mining empire in Kazakhstan. However his group ENRC since 2013 is seeing major challenges after a market downturn stalled growth and fraud investigations mounted.
3. Timur Kulibaev
Timur Kulibaev is the 3rd from Kazakhstan and 894th in the world in Forbes billionaire list as in 2015. timur's net worth is estimated at $2.1 billion. He is 48 years old and is son in law of Kazakhstan's president Nursultan Nazarbaev. In the past he has been chairman of the Management board of Samruk- Kazyna national welfare fund and member of the Board of Directors of a company called Gazprom. Apart from this Timur Kulibaev has held several positions in state owned enterprises and is said to have a great influence over Kazakhstan's hydrocarbon industry. He is also president of the Kazakhstan Boxing Federation and chairman of the executive committee of the National Chamber of Entrepreneurs.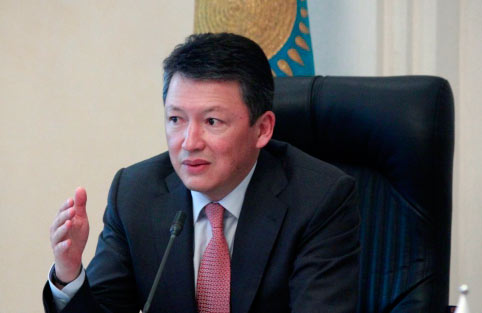 4. Dinara Kulibaeva
Dinara Kulibaeva is wife of Timur Kulibaeva and daughter of Kazakhstan's president Nursultan Nazarbaev. She is the only woman among top 5 richest people from Kazakhstan. She as per Forbes has net worth of $ 2.1 billion, stands 894th in the world and 4th richest in Kazakhstan. Kazakh born Dinara Kulibaeva jointly owns bank, gold, and oil service assets with her husband, billionaire Timur Kulibaev. She benefited big time from the sale of Altynalmas Gold to Polymetal, part-owned by Russian billionaire Alexander Nesis, for cash and company shares. She is a graduate from Institute of theatre arts in Moscow. She is a mother of 3 children and also head of the President's education foundation which provides support to needy students.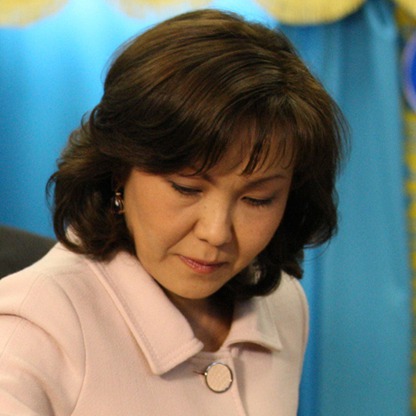 5. Vladimir Kim
Valdimir Kim is the 5th richest person in Kazakhstan and 1054th richest person in the world. His networth is estimated at $ 1.5 billion. Vladimir Kim is 53 years old and has been Chairman of the mining company Kazakhmys. Vladimir still happens to be the largest shareholder of the company which is now known as KAZ minerals. He has 16 copper mines in Kazakhstan. Vladimir Kim is a descendent of Koreans forced by Stalin to move to Kazakhstan so he joined Kazakhmys in early 1990s and stepped down as Chairman in 2013.
Note : The net worth and World Ranks as Per Forbes Magazine on March 2015, of these individuals has been taken from Wikipedia. So any discrepancy is regretted. However they are top 5 richest people from Kazakhstan.