5 Most Popular Sports In Kazakhstan
Sport draws us on many levels. Sport on international level is a kind of recognition for any country today. Every developed and developing country is making lot of emphasis on sports in their country to root sport in daily life of kids and adults both. At international level hosting bid sport events is a big avenue of attracting visitors from all around the world apart from being a matter of pride. Though every country tries to make all sports popular among its viewers, spectators and population at large but somehow not all sports get equal attentions. It is not too bad though if some sports become more popular than others in one country. Today success of a sports person or country is widely recognised by big sport events like Olympics and World Championships. Participating in Olympic itself is a big achievement for a sports person and a nation let alone winning a medal. Kazakhstan after dissolution of Soviet Union in 1991 is emerging and focussing well on the growth of sports in the country. So in this article what we are going to explore? Well we are going to explore 5 popular sports (in no particular order) in Kazakhstan.
Boxing
Boxers from Kazakhstan are world renowned. They are specially successful in Olympics. Kazakhstan boxers have performed excellently well in last 3 Olympic games and have won more medals than any country except Cuba and Russia. In 1996 and 2004, two Kazakhstani boxers (Vasily Jirov in 1996 and Bakhtiyar Artayev in 2004) were recognized as the best boxers for their techniques with the Val Barker trophy, awarded to the best boxer of the tournament.
Gennady Gennadyevich Golovkin is the world famous Boxing Champion from Kazakhstan. In year 2013 Golovkin was ranked no. 1 by the readers of The Ring, an American Boxing Magazine. In 2003 he won gold at World Amateur Boxing Championship. In 2004 summer Olympics he won silver medal in middleweight division as an amateur. He is reigning WBA (World Boxing Association) and IBO (International Boxing Organisation) middleweight champion. At the Olympics in Beijing in 2008, Bakhit Sarsekbayev became the Olympic champion in welterweight, and Erkebulan Shynaliev in 2012 won a bronze medal in light heavyweight. At the XXX Summer Olympic Games in London in 2012 Serik Sapiev won the welterweight gold medal and became the third Kazakh boxer awarded "Val Barker Cup".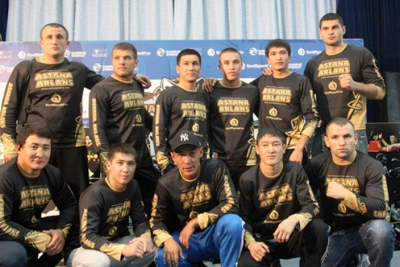 Wrestling
Last year in 2014, Asian Wrestling Championship was held in Astana, Kazakhstan. Kazakhstan was second in Medal tally with 5 Gold, 2 Silver and 7 Bronze making it total tally of 14 medals. Only Iran was ahead of Kazakhstan. This year in November Golden Grand Prix 2015 held in Azerbaijan provided a great chance to freestyle wrestlers to put their name on top in world's best wrestlers list. 6 Sportsmen from Kazakhstan made their name in Top 20 freestyle wrestlers of the world. These 6 Kazakh wrestlers are Artas Sana, Daulet Niyazbekov, Nurlan Bekzhanov, Galymzhan Usserbayev, Zhiger Zakirov and Daulet Shabanbay.
Thousands of children and adults are engaged today in combat sport in Kazakhstan. The most popular kinds of combat sport in Kazakhstan is Kazakh wrestling, Greco-Roman wrestling, freestyle wrestling, kickboxing, taekwondo, hand-to-hand fighting, judo and karate. There are a lot of karate schools in the country, which promote different styles of this martial art, the masters from Japan conduct trainings in Kazakhstan, different seminars and master-classes are being held in the state.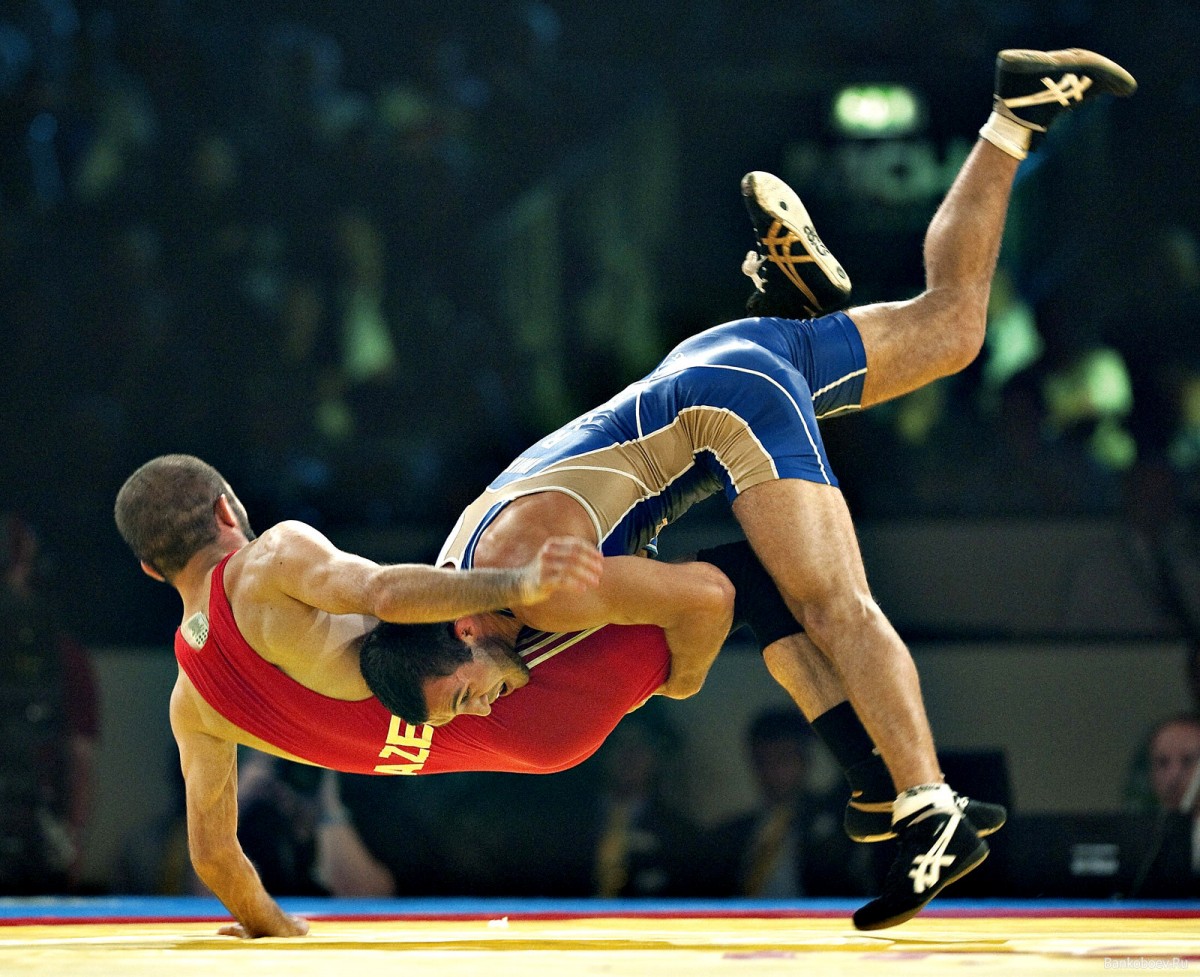 Weightlifting
World weightlifting championship 2014 was held in Almaty, Kazakhstan. Kazakhstan stood second in Medal tally only after China with total of 6 medals. Both Men and Women weightlifters from Kazakhstan do well at all international levels. Weightlifting takes a special place in Kazakhstan. Anatoliy Khrapatyi was the first famous sportsman. Olympics medals of Ilya Ilyin, Svetlana Podobedova, Maya Maneza and Zulfiya Chinshanlo made weightlifting and this kind of sport more popular in Kazakhstan.
Ilya Ilyin is currently one of the best weightlifters of his generation in the world. He is one of the few weightlifter who won two consecutive Gold medals in Olympics, first in Beijing Summer Olympics in 2008 and second in London Summer Olympics in 2012 in 94kg men's category. So far this man is undefeated in all games in Olympics and world competitions.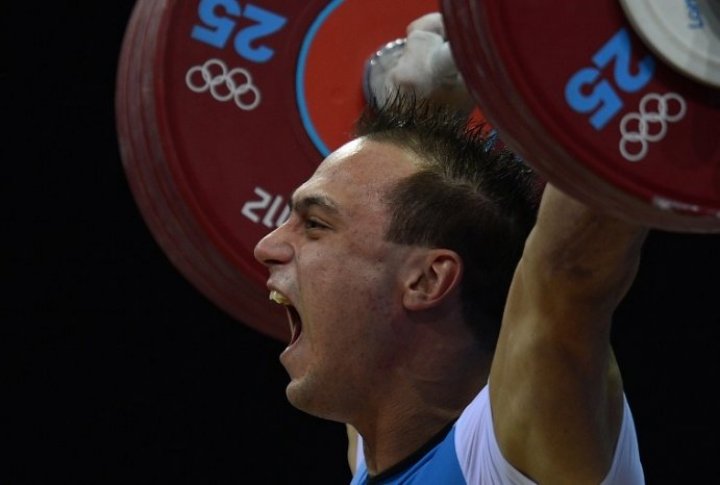 Cycling
Cycling is one of the most famous sports in Kazakhstan. Alexander Vinokourov representing Kazakhstan for Astana has an impressive records at all levels in Cycling. He finished 3rd overall in 2003 and 5th in 2005 in Tour de France. This outstanding Kazakh rider after other successes won Gold at 2012 Summer Olympics in London. Another rider Alexey Lutsenko's victory in world cup 2012 made Cycling more popular in Kazakhstan.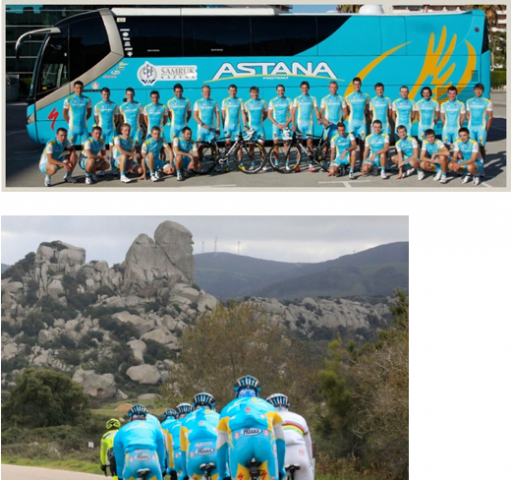 Football
Football is also one of the most popular sport in Kazakhstan. Before the split from Soviet Union "Kairat" from Almaty played in the Major League of the Soviet Union championship during Soviet times. After the split Kazakhstan national football team joined Asian football confederation's Central Asian Football Federation. But later on when they could not qualify for world cup they joined UEFA.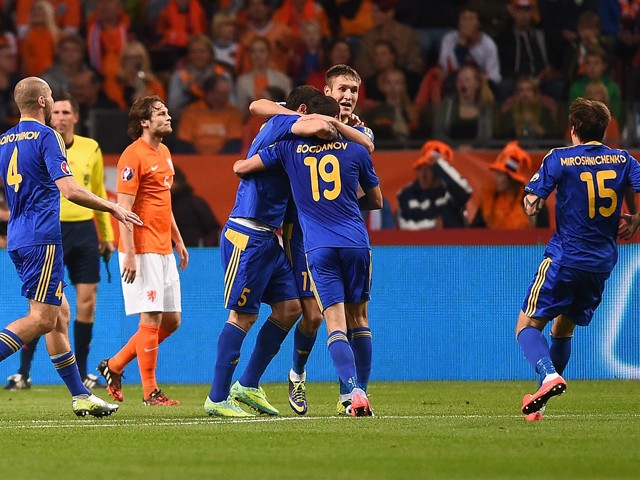 The main Football tournament in the country is Kazakhstan Premier League. Now it has gone up to regional level as well. Some popular Football players from Kazakhstan are Aidar Kumisbekov, Aleksandr Mokin(Goalkeeper), Andrei Kaprovich (Midfielder), Anton hichulin (Midfielder) and more.
Also Read
Buzkhashi-a-central-asian-brutal-horse-game
5-kazakhstani-movies-you-must-watch