3 Best Places in Georgia You Must Visit
Georgia is a wonderful country sitting at the meeting point of Asia and Europe. This is important to note that we are not talking about Georgia in US but we are talking about Georgia in Europe. What apart from its culture and heritage has won the heart of people visiting this country is the hospitality and cuisine. Georgia which is not called as Georgia by its own people, they in fact call their country Sakartvelo is quite famous for its high mountains, colourful markets and many amazing sites to see in the country. Tbilisi which is the capital city of Georgia is world famous tourist place and we have seen about Tbilisi in our old article. So here we will see some other, in fact 3 other places in Georgia which you must see while you are travelling to Georgia from India or other places with your Georgia package or on your own.
1. Mtskheta


One of the oldest city of Georgia,
Mtskheta
is a city in Kartil province of Georgia. This is the place in Georgia which was capital of the early kingdom of Georgia and also in Mtskheta only Christianity in Kartil was first proclaimed. This is why Mtskheta still happens to be the headquarters of the Georgian Orthodox church. The city has its old great culture intact and is still most religious city of Georgia. This is basic identity of Mtskheta. But what for tourists apart from its great old culture?
Georgia is known for its monuments, so is Mtskheta. Svetitskhoveli Cathedral and Jvari Monastery is Mtskheta represent most significant Georgian Christian architecture. These two monuments have historical significance too in the development of medieval architecture throughout the Caucasus region. Svetitskhoveli Cathedral and Jvari Monastery are not just it. One can see in the outskirts of Mtskheta the ruins of Armaztsikhe fortress , ruins of Pompey's bridge, remains of a Royal palace, a nearby tomb of the 1st century and the fortress of bebris Tsikhe. Historical monuments are listed in UNESCO world heritage sites but endangered.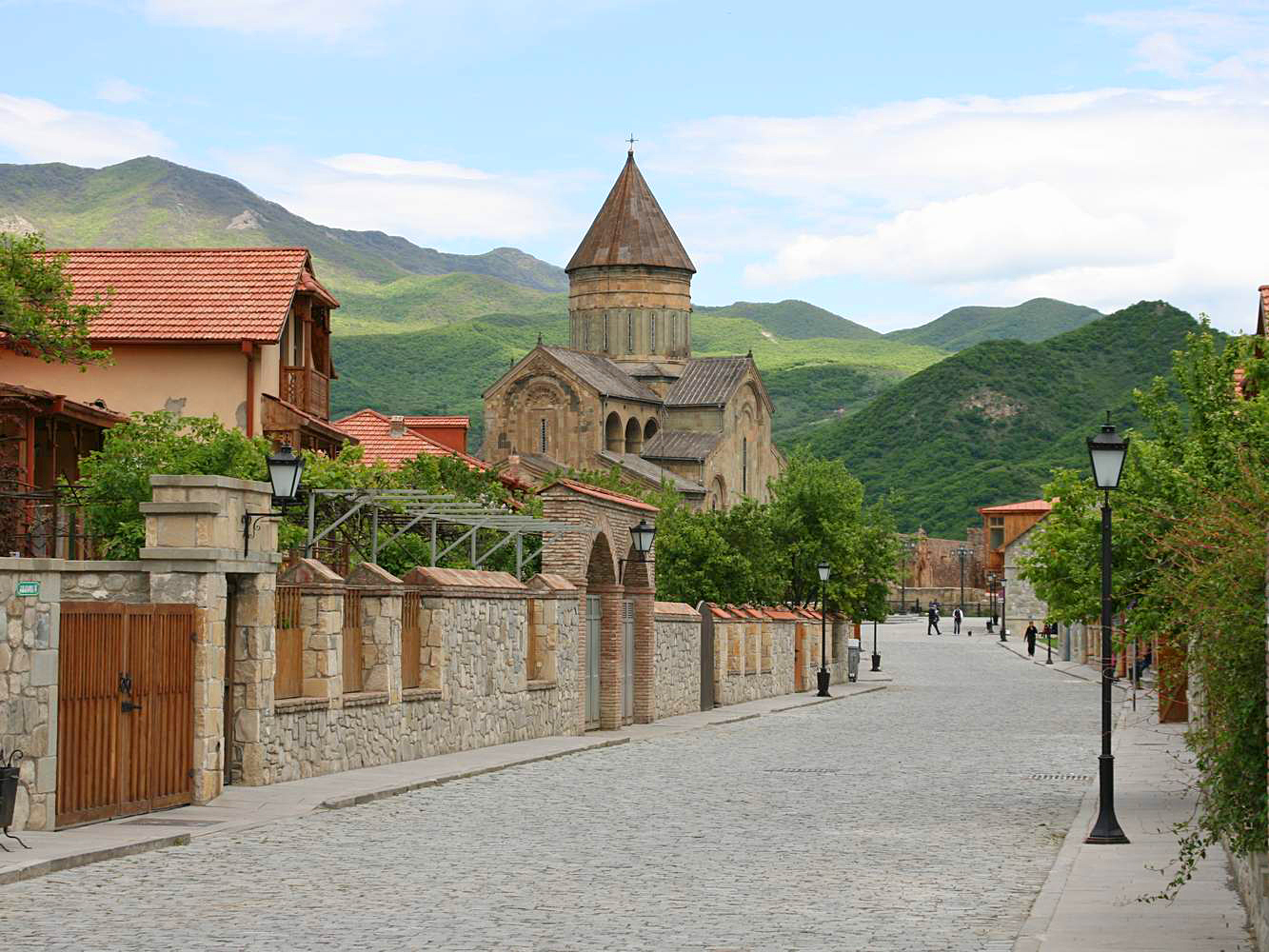 2. Kutaisi

Second largest city of Georgia, Kutaisi looks beautiful. Though smaller in size than Tbilisi, Kutaisi has been on run to become capital city of Georgia. The city lies at an elevation of 125–300 metres above sea level. The beauty of the city is that it is surrounded by forests and in the centre of city has lush green gardens and streets here are full of high and leafy trees. In the springtime, when the snow starts to melt in the nearby mountains, the storming Rioni river in the middle of the city is heard far beyond its banks.

Again Kutaisi apart from having natural beauty has other cultural epitome museums to see as well. To name a few are Kutaisi state historical museum, Gelati Monastery, Motsameta Monastery, Kutaisi museum of sport, Kutaisi museum of Martial art, Museum of Zakaria Paliashvili and some more. There is white bridge with an interesting story attached to it. They say once there was a kid who had stolen hats off two men and had jumped into the river water. So there is a statue also on the bridge representing this story and tourists love to take picture here. Then there are some theatres and cinema where you can find some great entertainment. Kutaisi Lado Meskhishvili state academic theatre, Kutaisi meliton balanchivadze state opera house, Hermann wedekind jugend theatre are some of them. However the main spot in the city for tourists is the ruined Bagrati Cathedral built in early 19th century.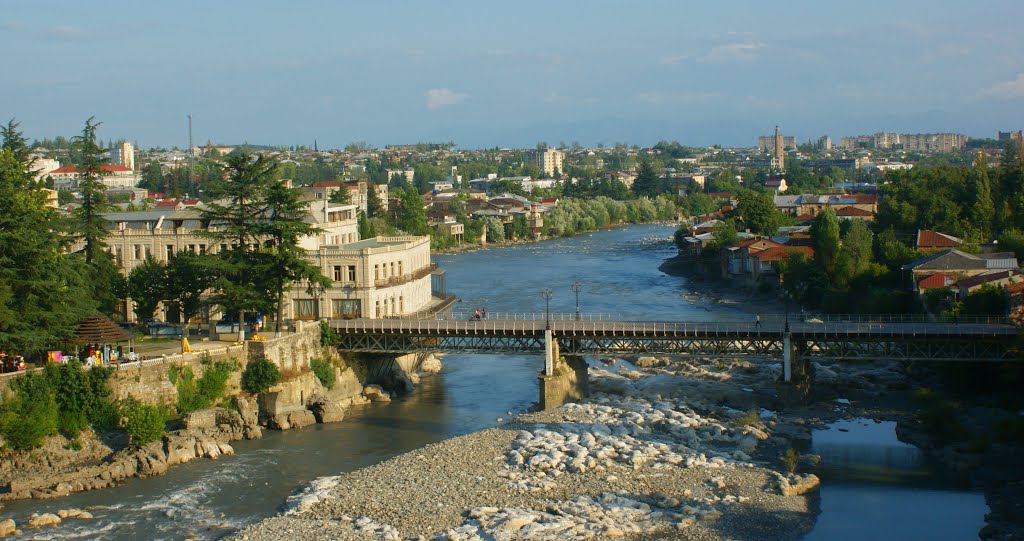 3. Svaneti

Highest inhabited area in Caucasus region. There is upper Svaneti and there is lower Svaneti. Apart from geography Svaneti is a historical place in Georgia too. Svans which is a sub-ethnic group in Georgia inhabit Svaneti. Svaneti is termed as mysterious, wild, naturally beautiful and dangerous as well. Though infrastructure for tourism here is not too great but that does not take away the fact from Svaneti that this a place to go in Georgia. Svaneti offers you landscapes dominated by mountains which are separated by deep gorges. The city is covered by forests too. So altogether it is easy to say that Svaneti is nature's delight.
You can find snows here as well above 3000 m of height which makes the region must see for its glaciers and breathtaking summits. Just like other places in Georgia, Svaneti is also known for its great architectural work along with picturesque landscapes. Many churches in the region and in the space of villages here the famous Svanetian towers make the place very attractive among travellers. The culture of Svan still boasts of its singing and dancing and that you must not miss when you are in Svaneti, Georgia.