England Tour 12 Days
Pkg Id

0000395

Destinations

4

Duration

11 Nights

Attractions

19

Price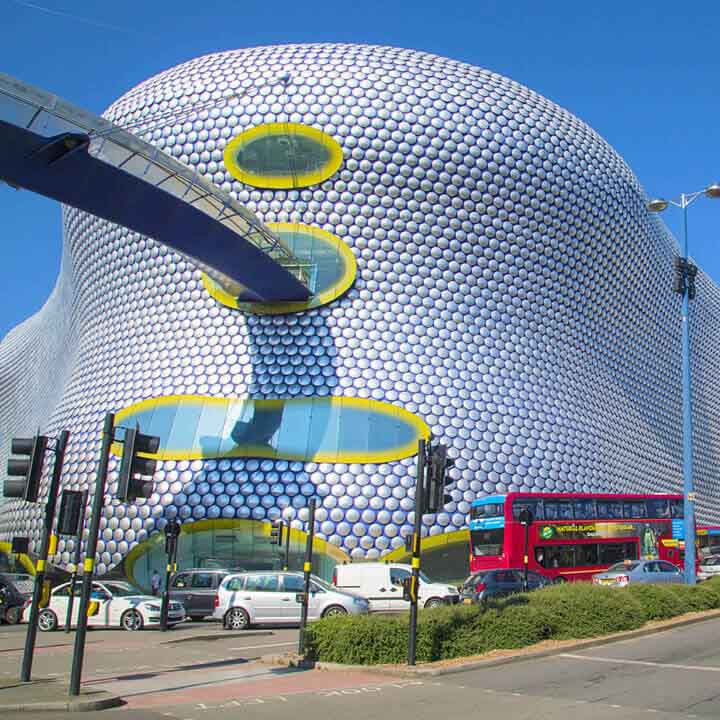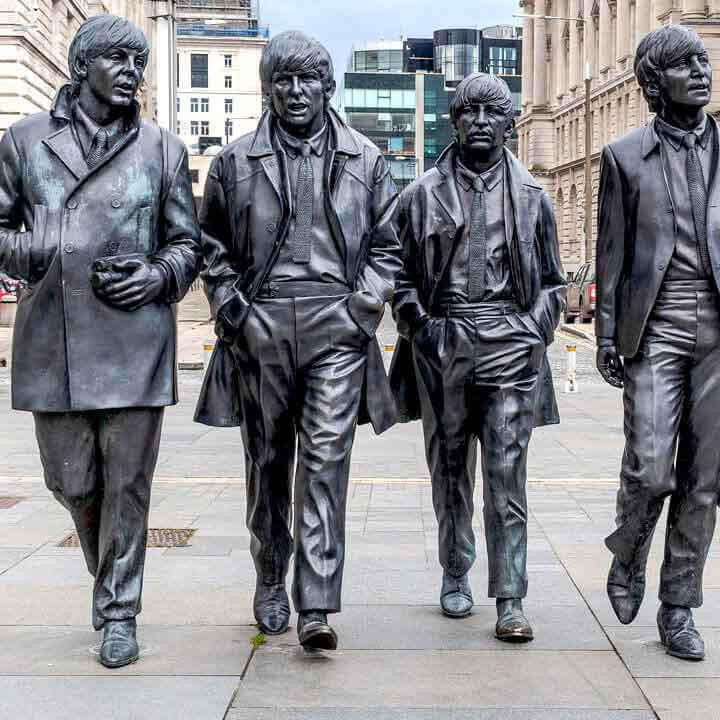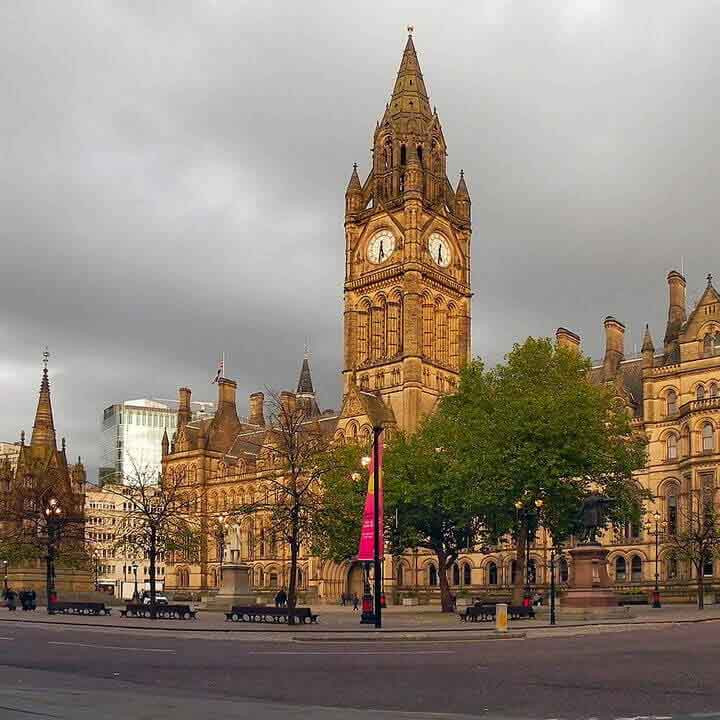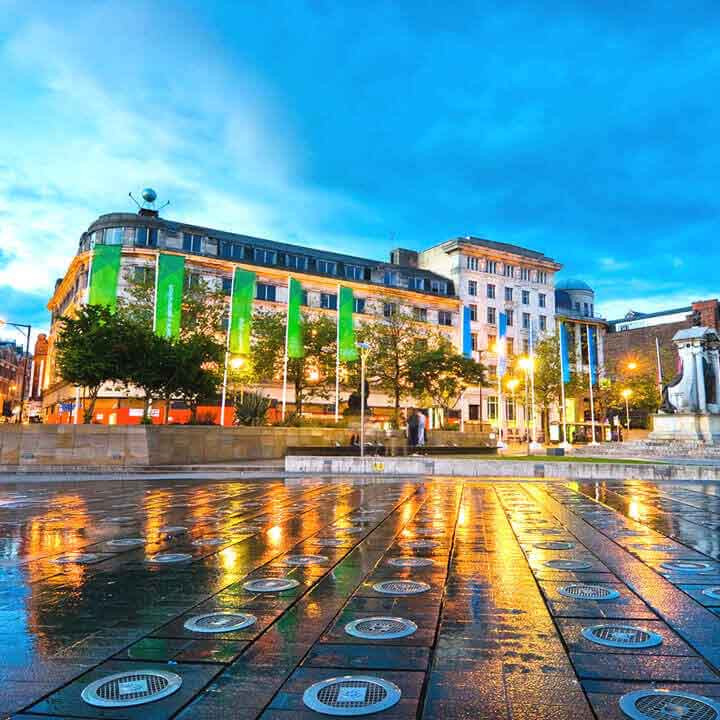 1
Arrival-London
Arrival at Airport.
Transfer to Hotel.
Check-in at Hotel.
Day at Leisure.
Overnight stay at Hotel.

2
London
Breakfast at the Hotel.
Pick-up from the hotel for your full day tour which consist London City tour with changing guard ceremony, Ride the London Eye and Visit to the famous Madame Tussuads Wax Museum.
London is packed with historic and modern landmarks, so get to know your way around by seeing, Big Ben, The houses of parliament, the west end, Westminster abbey, The Tower of London, St. Paul's cathedral, Piccadilly Circus, Hyde Park, Tower Bridge and Trafalgar Square, to name a few in your London City Tour.
Witness the royal hospitality and see changing of the Guards ceremony at Buckingham Palace, Which is the London residence and administrative headquarters of the monarch of the United Kingdom.
Next you proceed to the renowned Madame Tussauds Wax Museum, where you can get enthralled by the world's largest Wax collection of famous personalities.
Later we will proceed to visit London Eye. Enjoy scenic views of the city while you ride the London eye. It is one of the most popular tourist attractions in the United Kingdom, standing at 135 meters tall overlooking the river Thames and the beautiful city of London.
Back to hotel and overnight stay.
3
London
Breakfast at the Hotel.
Pickup from hotel for your full day tour.
Visit Tower Bridge: Tower Bridge, movable bridge of the double-leaf bascule (drawbridge) type that spans the River Thames between the Greater London boroughs of Tower Hamlets and Southwark. It is a distinct landmark that aesthetically complements the Tower of London, which it adjoins.
Next Visit Tower of London: The Tower of London, officially Her Majesty's Royal Palace and Fortress of the Tower of London, is a historic castle on the north bank of the River Thames in central London. It lies within the London Borough of Tower Hamlets, which is separated from the eastern edge of the square mile of the City of London by the open space known as Tower Hill. The Tower of London has played a prominent role in English history. It was besieged several times, and controlling it has been important to controlling the country. The Tower has served variously as an armour, a treasury, a menagerie, the home of the Royal Mint, a public record office, and the home of the Crown Jewels of England.
Next you visit Westminster Abbey: Westminster Abbey, formally titled the Collegiate Church of Saint Peter at Westminster, is a large, mainly Gothic abbey church in the City of Westminster, London, England, just to the west of the Palace of Westminster. It is one of the United Kingdom's most notable religious buildings and the traditional place of coronation and a burial site for English and, later, British monarchs.
Visit Saint Paul's Cathedral: St Paul's Cathedral is an Anglican cathedral in London. As the seat of the Bishop of London, the cathedral serves as the mother church of the Diocese of London. It sits on Ludgate Hill at the highest point of the City of London and is a Grade I listed building. Its dedication to Paul the Apostle dates back to the original church on this site, founded in AD 604. The present structure, dating from the late 17th century, was designed in the English Baroque style by Sir Christopher Wren. Its construction, completed in Wren's lifetime, was part of a major rebuilding programme in the City after the Great Fire of London.
Back to hotel and overnight stay.

4
London
Breakfast at the Hotel.
Pickup from the hotel for your full day tour.
Visit some of the top attractions outside of London on this day trip to Stonehenge, Windsor Castle and the historic town of Bath. Start at Windsor Castle, home to the British royal family, for a tour of the State Apartments and St George's Chapel, and then continue west of London to Salisbury, home of the mysterious Stonehenge rock formations. Finally, arrive in Bath, known for its elegant Georgian architecture and Roman baths.
Stonehenge: The significance of Stonehenge itself can be summarized as follows: Stonehenge is the most architecturally sophisticated and only surviving lintelled stone circle in the world. The earliest stage of the monument is one of the largest cremations cemeteries known in Neolithic Britain.One of the most popular beliefs was that Stonehenge was built by the Druids. These high priests of the Celts constructed it for sacrificial ceremonies. It was John Aubrey, who first linked Stonehenge to the Druids.
Windsor Castle: Windsor Castle is the oldest and largest inhabited castle in the world and has been the family home of British kings and queens for almost 1,000 years. It is an official residence of Her Majesty The Queen and is still very much a working royal palace today, home to around 150 people.
Georgian Bath: Georgian Bath started in the 18th Century when England had a succession of Kings called George. The initial impetus came from visits in 1688, 1692, 1702 and 1703 by Princess/Queen Anne who visited Bath to take the waters. The frequency of her visits led to even greater aristocratic patronage. The Romans built the baths as part of a spa, in the year 43 BC. They called it Aquae Sulis, which means "The waters of Sulis".
Bath became a city in 1585, when Queen Elizabeth I declared it to be one.
Back to hotel and overnight stay.

5
London – Birmingham
Breakfast at the Hotel.
Check-out from the hotel and transfer to Birmingham. It is a major city in England's West Midlands region, with multiple Industrial Revolution-era landmarks that speak to its 18th-century history as a manufacturing powerhouse. It's also home to a network of canals, many of which radiate from Sherborne Wharf and are now lined with trendy cafes and bars.
Arrive and start tour by your first Visit to National Sea Life Center: As the most loved family day out in Birmingham, the National Sea Life Centre has really earned its place on this list. We all know just how hard it can be to keep children amused while travelling, with them getting bored at the drop of a pen; this place will surely capture their imaginations. With many events running throughout the year there is always something to do within the centre for children, involving everything from Dinosaur Detective events to events featuring their state of the art interactive rock pools. Within the giant tanks there are a wide variety of animals, from Jellyfish to Nurse Sharks, Octopi to Black Tip Reef Sharks, you can walk through a corridor with a glass top, running underneath an aquarium full of these creatures. But over the past several months, they've introduced an attraction that really will get many children excited, featuring the beauty of an Antarctic landscape and Gentoo Penguins.
Next you visit Birmingham Museum and Art Gallery: For families travelling with children, do you often find that due to different tastes keeping your children entertained within museums can be quite a hard task? This museum might just be the one that wins them all over. Featuring beautiful collections of art, social history, archaeology and ethnography there really does seem to be something for everyone. It covers centuries of European history and culture, as well as being home to collections of international importance. Step through the doors and you can see everything from the most highly valued hoard of Anglo-Saxon gold, to the largest known collection of complete Indian bronze sculptures.
Check-in to your hotel and overnight stay.

6
Birmingham
Breakfast at the Hotel.
Pickup from the hotel for your full day tour.
Today take a day out of your Birmingham city break to Stratford-upon-Avon, and Warwick Castle, traveling to two of England's most-popular locations with Shakespeare Express.
The Shakespeare Express: Steam trains form one of the great British institutions, with just a handful of working steam railways still running throughout England. This is one of the most well known ones, capturing tourists simply with its beauty. Running from the heart of Birmingham to Stratford upon Avon it really gives you the chance to see the best of both worlds. From the fascinating industrial past of Birmingham to the beautiful countryside of Warwickshire, where large amounts of land still go untouched. You can sit back and relax while going past working farms, stylish villages, stations and waterways that make up Shakespeare's county. Dependent upon the time of day, you also get served a delicious meal with your journey from a full English breakfast to a freshly cooked Roast Dinner with all the trimmings. Or if you're travelling in the afternoon, you can experience another great British institution, High Tea. A wide selection of wine, soft drinks and alcoholic beverages is also available. So if you're looking for a beautiful day that allows you to sit back and relax, look no further!
Stratford-Upon-Avon: Stratford-upon-Avon, a medieval market town in England's West Midlands, is the 16th-century birthplace of William Shakespeare. Possibly the most famous writer in the English language, Shakespeare is known for his sonnets and plays such as 'Romeo and Juliet' and 'Hamlet'. The Royal Shakespeare Company performs his plays in the Royal Shakespeare Theatre and adjacent Swan Theatre on the banks of the River Avon.
Warwick Castle: Warwick Castle is a medieval castle developed from a wooden fort, originally built by William the Conqueror during 1068. Warwick is the county town of Warwickshire, England, situated on a meander of the River Avon to guard the Midlands against rebellion and has a full and very varied history. It has been home to the Earls of Warwick since 1088 when Henry de Beaumont was made the 1st Earl of Warwick. The original wooden motte-and-bailey castle was rebuilt in stone during the 12th century.
Back to hotel and overnight stay.

7
Birmingham
Breakfast at the Hotel.
Pickup from the hotel for your full day tour .
Visit Cadbury World: Cadbury really are the heart of British chocolate production, with many of us still mourning the loss of their older, discontinued chocolate products. Perfect for anyone who likes chocolate, this chocolate themed day out isn't to be missed. Starting with a 4D cinema experience you'll be diving into a bowl of liquid chocolate milk, riding a Crunchiest roller coaster and taking to the skies in a Cadbury creme egg airship piloted by the caramel bunny. All without even leaving your seat, both informative and fun, you'll be finding out the secrets to why Cadbury chocolate is so delicious, and exploring the Aztec jungles to discover the origins of the cocoa bean, amidst trees and waterfalls. You can also take part of the tour with a live actor, playing John Cadbury, the man who opened the original Cadbury shop back in 1824. But the most important part of the day trip involves the world's biggest Cadbury shop, and the Cadbury World cafe! Good luck not buying too much on that heavenly day out!
Next you Visit a Great Western Arcade: The Great Western Arcade is situated within the heart of the retail district of the city. As a Victorian shopping arcade it really has seen the test of time, suffering bomb damage in WWII that led to the rebuild of the original arched, glass roof to an apex construction. We would suggest visiting this arcade during the winter months, when the Christmas decorations are simply stunning, giving a classic feel to this beautiful place. Featuring many independent retailers, spas and shops specialising in many different food areas it really is worth a visit on your trip, we're sure you'll find something that captures your fancy there!
Evening to spend in Birmingham Botanical Garden and Glasshouses: It is a place that is both stunning and has places for children to play safely. Four stunning glasshouses are surrounded by a large lawn with a range of beds and shrubberies; inside the glasshouses you can find an exotic tropical house, a subtropical house, a Mediterranean house and arid houses. Within the Victorian public park there are 15 acres of landscaped greenery, a beautiful bandstand and plenty of play areas, although near the main entrance there is also a playroom for children connected to the tearoom. Events run in the gardens throughout the year, with the most notable ones celebrating the Chinese New Year and Christmas. But due to stereotypical British weather, this is one of those places you'll need to make weather plans for, we would advise carrying an umbrella! Just in case!
Back to hotel and overnight stay.
8
Birmingham-Liverpool
Breakfast at the Hotel.
Check-out and transfer Liverpool which is a maritime city in northwest England, where the River Mersey meets the Irish Sea. A key trade and migration port from the 18th to the early 20th centuries, it's also, famously, the hometown of The Beatles. Ferries cruise the waterfront, where the iconic mercantile buildings known as the "Three Graces" – Royal Liver Building, Cunard Building and Port of Liverpool Building – stand on the Pier Head.
Post reaching Liverpool Station, get picked up for your full day tour.
Visit Anfield, Liverpool Football Club's Home Stadium: Anfield has been home to the Reds since 1892, but that's not to say other sports personalities haven't graced its hallowed turf. Boxing, tennis and rugby have all been played here since the ground first opened in 1884. A stadium tour will reveal everything there is to know about the club's history – plus you'll get to peek inside the changing rooms, walk up the tunnel (slapping the famous sign, of course) and stand on the pitch itself.
Next Visit Merseyside Maritime Museum: No visit to Liverpool would be complete without a trip to this ode to the city's sea-trading legacy – especially since it provides fun for all the family. First, there's a load of model ships and full-sized vessels to examine, as well as eye-catching maritime paintings and posters, films and even a genuine life jacket worn by a Titanic survivor. You'll also find the rather harrowing International Slavery Museum on the third floor and the National Border Force Museum in the basement.
Transfer to your hotel for Check-in and overnight stay.

9
Liverpool
Breakfast at the Hotel.
Pickup from the hotel for your full day tour.
Visit Liverpool Cathedral: Liverpool Cathedral is the largest religious building in Britain and the fifth-largest cathedral in the world. Constructed between 1904 and 1978, it's now open to the public every day of the year. Here you can admire the world's highest and widest Gothic arches, the UK's largest organ, and an array of stunning stained-glass windows. The cathedral also plays host to art exhibitions and charity dinners throughout the year, so it's worth checking the website before your visit.
Next take a ride on beautiful Ferry on Mersey River: If Gerry and the Pacemakers thought it was worth singing about, it's probably worth a ride. At the very least you'll get good views of the city. Choose from a standard hop-on-hop-off cruise or a combination ticket that includes entrance to other Liverpool attractions, including the family-friendly interactive Spaceport attraction and the U-Boat Story, where you get to mooch around a genuine German submarine. In 2018 one of the riverboats was 'dazzle painted' by pop artist Sir Peter Blake to commemorate the centenary of the First World War Armistice.
Visit Museum of Liverpool: From Liverpool's unique geography to its rich history and vibrant culture, the Museum of Liverpool will tell you everything you need to know about this fabulous city. Just a short gallop away from RIBA North, the museum documents the importance of Liverpool in relation to the rest of the UK and the vital role the port has played throughout its history. Once inside, you'll be bombarded with a host of Liverpool-centric things, including archaeological finds, the mythical liver birds, sporting paraphernalia and some (very) iconic tunes.
Back to hotel and overnight stay.
10
Liverpool-Manchester
Breakfast at the Hotel.
Pickup from the hotel for your shopping tour to Bold Street which is Liverpool's thriving independent shopping quarter. Few places embody the creative spirit of Liverpool like Bold Street. This haven of independent businesses has long been held by locals and tourists alike as one of the city's coolest areas. At once bougie and innovative, Bold Street is the place to head for one-off vintage pieces, second-hand books, vinyl or quirky home ware by local designers. Don't forget to stop off at one of the many tempting cafes, bars and restaurants to refuel while you browse.
Post spending good 2-3 hours on the Bold street get yourself transferred to Liverpool Station for your train to Manchester as Manchester is a major city in the northwest of England with a rich industrial heritage. The Castle field conservation area's 18th-century canal system recalls the city's days as a textile powerhouse, and visitors can trace this history at the interactive Museum of Science & Industry. The revitalized Salford Quays dockyards now house the Daniel Libeskind-designed Imperial War Museum North and the Lowry cultural centre.
Post arriving at Manchester, get picked up from the station and ride inside to Explore and Discover Literary Gem: Manchester's Central Library - an astonishingly beautiful building with a wealth of media within. Following a four-year-long, £50 million renovation project, this incredible piece of architecture is a must-see. The oldest surviving public library in the English-speaking world is Chetham's in Manchester, an extraordinary place filled with ancient books and Hogwartian dark, wood-panelled rooms. There's also the Victorian Gothic John Rylands Library on Deansgate, and the Portico Library, a hidden haven completed in the Greek revival style in 1806. The renovation has made the building fit for purpose as a 21st century children's library, media lounge, extensive music library, a BFI Mediatheque as well as, of course, host to an awful lot of books.
Next you head down to Chinatown: Reputedly Europe's largest Chinatown, with a wide selection of restaurants, bakeries, businesses and supermarkets concentrated within a handful of city-centre blocks. A beautiful three-tiered pagoda welcomes you into the area and as a collection of excellent places to eat and shop, it's not to be missed and, while there are other opportunities to experience Far Eastern culture elsewhere in Manchester, the array of treats on offer here is hard to beat.While it's a great place to visit at any time, the last few years have seen Chinese New Year celebrations become a much bigger part of the city's cultural calendar, extending Chinatown's reach across the centre.
Drive to your hotel for Check-In and overnight stay.

11
Manchester
Breakfast at the Hotel.
Pickup from the hotel for your full day tour.
Visit Manchester Museum to top up your knowledge on Natural History: The city's best-known museum famed for its collection of natural history and human artefacts. In the extensive collection of the Manchester Museum, you'll find everything from a fossilized Tyrannosaurus Rex named Stan to a tomb-like exhibition of over 16,000 ancient Egyptian artefacts, including 20 human mummies originating from Luxor and Thebes. They were all scanned in 2012 using the most up-to-date technology and to describe them as fascinating is an understatement: not only are they marvels to behold, but the stories behind them are pretty amazing, too.
When the museum is open again and working as normal, it's worth looking out for one of its bewitching 'Night at the Museum'-style after-hours events, where you can listen to thought-provoking talks and performances.
Visit Ornate Town Hall: A neo-Gothic masterpiece with a taste for events, festivals and a flick or two
.Like many major cities, Manchester has been used as a film and TV location for decades. From 'Hell is a City' and 'A Taste of Honey' in the '60s through to 'Pride and Prejudice' and 'Queer as Folk' in the '90s and, more recently, 'Sherlock Holmes' and 'Captain America: The First Avenger', the city has served as the set for countless productions and much fun can be had spotting some of the famous locations. Manchester Town Hall has long stood in for the Houses of Parliament. Situated on Albert Square, the town hall is iconic and regarded as one of the finest examples of neo-Gothic architecture in the UK. Designed by Alfred Water house - who also designed London's Natural History Museum - and completed in 1877, the building includes majestic staircases, and the beautiful Mayor's parlour, a stunning clock tower and a wondrous great hall, decorated with murals by Ford Madox Brown which illustrate Manchester's rich history.
Next you get your Culture Fix at the Lowry: As well as works by its Mancunian namesake, The Lowry features three performance spaces, which play hosts to musicals, comedy and more.
A long time ago, some very clever people decided that the area where Salford and Trafford come together – the abandoned quays, which once formed a busy dockland – would make an ideal leisure destination. So now we have a wonderful waterside location just 10 minutes from the city centre. The Lowry is a hot spot for top theatre, from world premieres to West End successes. Once the show's over, there's also shopping, a cinema, restaurants and plenty of places to relax, so culture lovers, sports fans and shopaholics all get a look-in.Don't miss: Imperial War Museum North and Old Trafford Stadium are both within walking distance of The Lowry.
Back to hotel and overnight stay.

12
Fly Back
Breakfast at the hotel.
Check-out and transfer to the Airport for flight back.
Fly back with wonderful memories.

As per mentioned in itinerary

As per mentioned in itinerary

English speaking tour guide

As per mentioned in itinerary
Visa
Click to view Visa information
General Terms
Please note that these packages are customizable, which means that you will be able to make changes to the itinerary/activity if you so desire. The final payment will be calculated as per the itinerary and inclusions reflected on the confirmatory e-mail sent to you.
Please expect to receive your vouchers 72 hours before your departure date (subject to full payment of your package cost).
Personal expenses such as laundry, telephone calls, room service, alcoholic beverages, mini bars etc., are not included.
In case your package needs to be canceled due to any natural calamity, weather conditions etc. Dook Travels shall strive to give you the maximum possible refund subject to the agreement made with our trade partners/vendors.
The passenger names in the booking form should be exactly as per passports. Dook Travels will not bear any liability for the name change fee, if incorrect names and ages have been added at the time of booking.
Please note that your package includes baggage as per airlines policy. Any addition in baggage will be charged separately.
Standard check-in time at the hotel is normally 2:00 pm and check-out is 11:00 am. An early check-in, or a late check-out is solely based on the discretion of the hotel.
In case the selected hotel is unavailable for booking, an alternate arrangement will be offered to the customer in another hotel of a similar category.
Certain hotels may ask for a security deposit during check-in, which is refundable at check-out subject to the hotel policy.This amount has to be deposited by the traveler.
Please note that Day at Leisure essentially implies that no sightseeing activities have been included for that day.
Kindly be on time for your activities, tours and transfers. Dook Travels will not be liable for missing any activity thus for any refund against it in such cases.
No refund either in part or in full will be made for any unused part of the services provided in the package.
The package price doesn't include special dinner or mandatory charges at times levied by the hotels especially during New Year and Christmas or any special occasions. Dook Travels shall try to communicate the same while booking the package. However Dook Travels may not have this information readily available all the time.
Our package price does not include GST and TCS. Applicable GST and TCS will be charged over and above the package price.
For queries regarding cancellations and refunds, please refer to our Cancellation Policy.
For any paid activity which is non-operational due to any unforeseen reason, we will process the refund & should reach the guest within 30 days refund requisition. Also, for any activity which is complementary and not charged to Dook Travels & guests, no refund will be processed.
Our package prices are on twin sharing accommodation basis thus published prices are applicable for minimum two persons and multiple of two thereon.
As per RBI guideline every foreign traveler has to provide us his PAN details. The Dollar component of package price will be taken out of your BTQ (Basic Travel Quota).
The tour cost does not include any Overseas Insurance Premium, but we strongly recommend buying Overseas Insurance Policy. The same after issuance is non refundable.
These terms are general terms for our tour packages.Any term mentioned in proposal shall be considered part of it and in case of discrepancy term mentioned in proposal shall prevail.
Disputes, if any, shall be subject to the exclusive jurisdiction of the courts in New Delhi.
Payment Policy
Payment schedule depends on destination, time of booking, inclusions, airline and hotel payment policy etc thus it is specific to your package bookining.
Payment schedule will be part of our proposal to you for the package.
If payment is not made as per the schedule provided in the first booking confirmation e-mail, Dook Travels reserves the right to cancel the booking after attempting to get in touch with you. Refunds would be as per the package cancellation policy.
Cancellation Policy
Once Booking received : INR 5000 (Per PAX) + actual Ticket cancellation + Hotel cancellation as per hotel policy+Visa fee if visa is applied.
60 – 45 Days prior to departure : 25 % of land cost + INR 5000 (Per PAX) + actual Ticket cancellation+Visa fee if visa is applied.
45 – 30 days prior to departure: 50% of land cost + INR 5000 (Per PAX) + actual Ticket cancellation+Visa fee if visa is applied.
30 – 10 days prior to departure: 75% of land cost + INR 5000 (Per PAX) + actual Ticket cancellation+Visa fee if visa is applied.
Within 10 days: Full.