Top Liverpool Tour Packages
Liverpool is a city that's all about experiencing. Whether you're into history, culture, or just the atmosphere of being in a place with so much history and natural beauty, there's something for everyone to do here. Visit the incredible landmarks, take a walk and get your feet wet and experience Liverpool from a new angle, and eat at an award-winning restaurant! And with our coveted Liverpool Tour Packages make it a trip that gets etched on your travel diary for eternity!
Things to know about Liverpool (United Kingdom)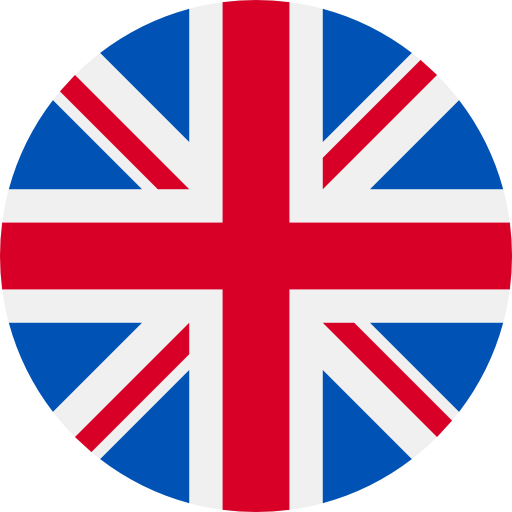 Liverpool is a city that has been reinventing itself for more than 200 years. From its humble beginnings as a small port, it has grown into one of the world's most popular tourist destinations and is now home to one of the UK's largest urban areas. It is a city rich in yore, lineage and architecture. The city is known for its vibrant street life, especially in the city centre. It's here that you'll find some of the oldest surviving buildings in England! The city has been a major port since the Middle Ages and was once home to many famous writers and poets. It's also known for its music scene which includes everything from rock bands to opera singers.
Liverpool is a great place to visit if you're looking for something different! The city's architecture reflects its history and ongoing development, with modern buildings juxtaposed against historic structures such as the majestic Liverpool Cathedral. You'll find plenty of places to explore and enjoy on your own or go on a walking tour through some of Liverpool's most famous landmarks, like the Albert Dock and Penny Lane!
Airports
Woodvale, Hawarden, Liverpool Airport
Experiences in Liverpool
When you think of Liverpool, what comes to your mind? Is it the Beatles; The Merseybeat scene; or "You'll never walk alone" at Anfield? If you've never been to Liverpool, take it up as your next destination. The city is a major port on the west coast of England and has been a major centre of industry and commerce since the Industrial Revolution. It's known for its rich history and culture, with museums and landmarks that span centuries. But perhaps you're looking for something more: an opportunity to experience this city in a way that will leave you feeling energized, refreshed, and ready to face any challenge that comes your way. Well, look no further! You can explore all those in Liverpool and make your visit truly memorable.
Top Attractions in Liverpool
If you're looking for a new place to visit, Liverpool is an outstanding choice. With so much to do and see, it's sure to keep you amused for most of your trip! Liverpool has some of the top attractions from archaic landmarks like Liverpool Cathedral, and St. Patrick's Cemetery to shopping at Bold Street and amazing nightlife. The fun doubles as you explore each aspect that makes this city unique including its history as well as its beautiful architecture which makes it stand out from other places around Europe.
Liverpool is an incredible habitat to visit, but it's not your typical tourist destination. It's a city with many hidden gems and even more sensational things to do. Here are some of the top attractions to look in on in Liverpool with our Liverpool Tour Packages and make your trip an unforgettable one!

Starting with where it all began, Liverpool is home to a number of museums and theatres that takes you on a voyage back to the 1200s! Step into The Tate Liverpool Art Gallery founded in 1988 by Henry Tate. The architectural beauty that it represents was designed by James Stirling. It hosts many exhibitions, which you can vouch for depending on the time of your visit. Even if there are none, you can still glimpse at Tate Liverpool Free Collection Displays for free! You can see the incredible art from Tate's collection.

Next is the Walker Art Gallery, the largest art gallery in the city and the second-largest in the whole of England. It was established in 1877 by Andrew Barclay Walker. More than three lakh tourists visit this art gallery every year. It is home to some of the famous art-creation by some of the top artists of the time. No paintings can be rated one above another! 'Echo and Narcissus' by John Willam Waterhouse; 'Dante's Dream' by Dante Gabriel Rossetti; 'Dante and Beatrice' by Henry Holiday are some of the noteworthy ones!

The Beatles Story Museum founded in 1990 is a must-visit if you have been their fan or still are! The Museum tangibly narrates the story of the Beatles' rise to fame through interactive exhibits and films. Another notable mention is the Everyman Theatre founded in 1964. It is known for its productions of classic plays such as Hamlet, Othello and King Lear. Our Liverpool Tour Packages also include various other attractions under museums like the Museum of Liverpool, Merseyside Maritime Museum, and so on and so forth.

Nestled in Pier Head, Mann Island, the Museum of Liverpool has everything you wish to know about the natives of the land- their history and traditions, aboriginal archaeological anthologies, the locomotive history of the land, and many more. This waterfront museum is the miniature ancient Liverpool!

Merseyside Maritime Museum represents the sea history of the land! You can witness the transition of Liverpool docks, 300 years ago to date through the shipping posters; Lusitania and the famous Titanic collections! Did we miss out on something? Don't worry! We got it all covered in our Liverpool Holiday Packages!

Coming to the historic sites, Liverpool has plenty! You can always start with Liverpool Cathedral. The largest church in the city and a climacteric that can be seen from all over the city. The building was designed by Giles Gilbert Scott in 1904 and 1978. It is also the longest synagogue in the world!

Another historic site to visit is St George's Hall. The neoclassical edifice was built between 1841 and 1854. It is listed in England's National Heritage List. The hall is 74 ft wide and 169 ft tall. Another interesting feature is that part of the landmark was used as a sight for filming world-class movies such as Peaky Blinders and Fantastic Beasts and Where to Find Them. This venue hosts concerts by world-famous musicians! There are also several conferences held here every year that attract thousands of attendees from around the world due to its historical significance as well as its central location within the city.

The list of Attractions in Liverpool is diverse. From St Patrick's Cemetery and Tynwald Hill to the famous Anfield, the seventh largest stadium on Earth; you can feel the best of Liverpool at every step!

Top Shopping Places in Liverpool

Shopping in Liverpool is a great way to spend your time and make new friends. Liverpool is known for its high-street shopping and has many stores to choose from. Take up our customizable Liverpool Holiday Packages, and shop as you like! One of the most famous shopping areas in Liverpool is Liverpool ONE, which opened in 2008 with over 170 stores and services. It features some of the top brands around the world. It also has restaurants and cafes at its base, as well as an outdoor swimming pool that can be used by visitors during the summer months.

Bold Street - The best in Liverpool for vintage items, second-hand books, and quirky local-made homeware. One of the favourite places for both tourists and locals alike!

Borough Market - It is a nearby market within close proximity to Liverpool Railway Station and can be considered one of the oldest markets in Europe it has been around since 1851! There are lots of different shops here as well as food stalls selling all kinds of food.

Liverpool Nightlife

If you're looking for a night out, Liverpool has plenty of places to visit. If you have the chance to visit Kazimier, do it! This bar is situated at 32 Seel Street, which has an authentic atmosphere and great food. It also offers live music every night of the week except Monday. Some of the best spots for an awesome night out that you will get to visit with our Liverpool Packages are Sonic Yootha, Camp and Furnace, The Botanical Gardens, Laughterhouse Comedy, Invisible Wind Factory, Arts Club, Eat Me, Modo, Lane7, Revolución de Cuba, Concert Square, and Albert Dock.

What and Where to Eat in Liverpool?

With our Liverpool Tour, you can trot to Maggie Mays Community Café for a plate of Scouse! For all Chinese cuisine fans, Chinatown is the best. Mowgli Street Food is famous for its Indian food and for the local street food experience, Baltic Street is the place. When in the City Centre try out the Lancashire Hotpot. Also, the Black Pudding of the Tavern is mouth-watering. Apart from these, have a pint or two of some of the best craft beers in Cains Brewery!

Dook International's Liverpool Packages are crafted in a way that brings out the essence of Liverpool while ensuring your comfort and safety. The prices are reasonable with exciting offers and discounts, which you can check on our website. Apart from that the packages are all-inclusive and equipped with all the modern cutting-edge amenities leaving you no chance to think twice while booking your Liverpool Tour with us! To date, we have achieved the milestone of providing tours to over 500+ destinations to over five lakhs tourists!
Explore More: Best United Kingdom Attractions

Book Package: United Kingdom Tour Package