Arctic Delight
Pkg Id

0000525

Destinations

2

Duration

8 Nights

Attractions

10

Price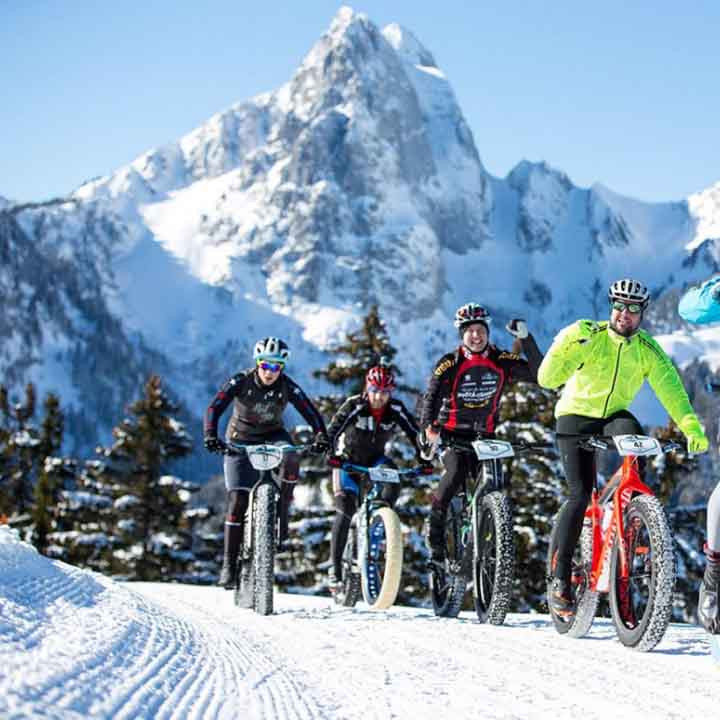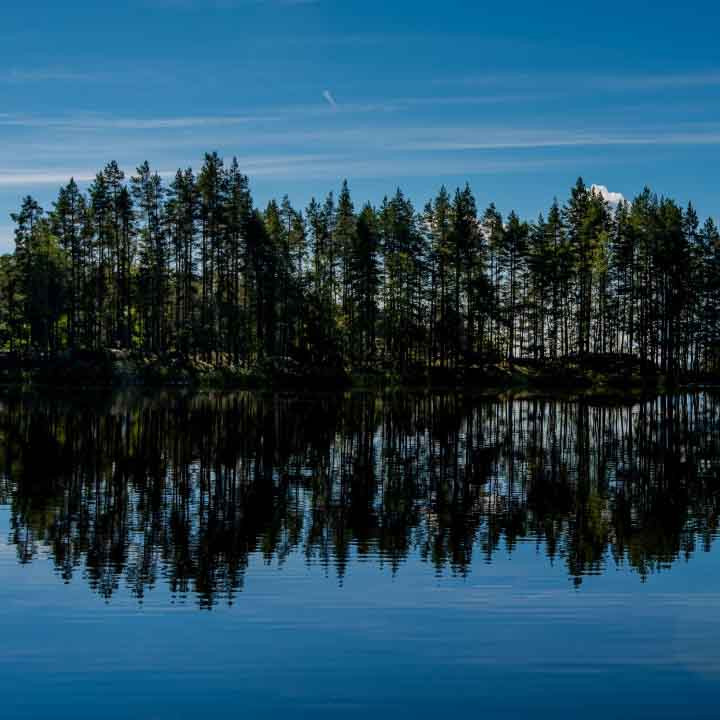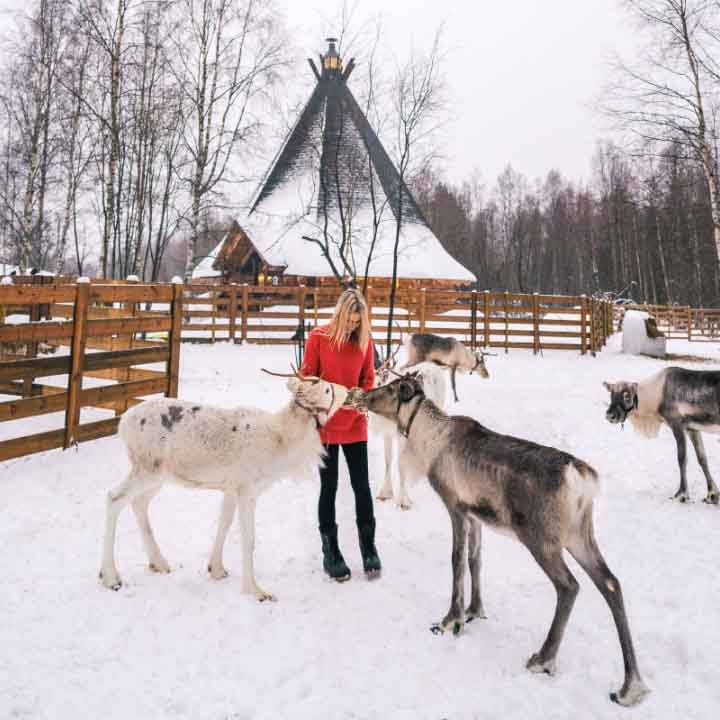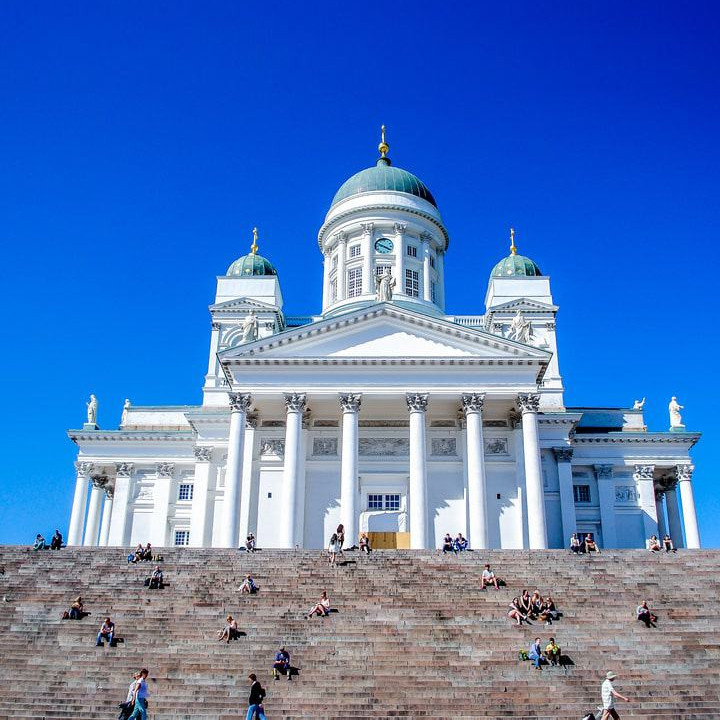 1
Arrival-Helsinki
Arrival in Helsinki and onward departure to Rovaniemi airport.
Private transfer to the Pyhätunturi fell Lapland, one of the rarest destinations in Finland with over 2 billion-year-old history.
Check-in to your exclusive wooden cottage with a private sauna and spacious loft. Pickup and transfer from Rovaniemi to Pyhä-Luosto, the first carbon-neutral ski resort in Finland. Fells older than 2.5 billion-year-old, deep gorges slicing through ancient rugged hills, old-growth forests which whisper the stories of forest Sami history and windswept treeless fell-tops -the Pyhä-Luosto Fell region is truly one of the rarest destinations in the world.
Check-in to the atmospheric wilderness lakeside resort with the backdrop of the fell scenery of PyhäLuosto National Park, the oldest national park in Finland. We have the evening at leisure to relax and explore the beautiful premises of the lakeside resort on the backdrop of Pyhä fells. Immerse in the relaxing arctic spirit and nature enjoying an exquisite gourmet menu of seasonal ingredients in the fine-dining restaurant Aihki.
Return back to Hotel and Overnight stay at Hotel.
2
Efatbiking & Foraging Wild Flavors
Breakfast at Hotel.
We will be picked up by our wilderness guide for an Efatbiking trip through age-old forests in the PyhäLuosto National Park.
The route will be customized to the client's skillset and stamina. In the afternoon, join us for a guided mushrooming and berry picking trip to Pyhä's best wild berry and mushroom grounds.
We get to learn more about the local berries and mushrooms, all the while enjoying the surrounding peaceful scenery.
At the end of the trip, we will prepare different dishes from the selfpicked mushrooms and berries at the Resort's lakeside hut.
We will also receive tips for preparing traditional Finnish mushroom and berry dishes.
Return back to Hotel and Overnight stay at Hotel.
3
Hike Through History
Breakfast at Hotel.
We will set off with our wilderness guide for the PyhäLuosto National Park for a wonderful hiking expedition along the over 2.5 billion-year-old gorge Isokuru, the deepest along the lake Pyhänkasteenlämpi (literally meaning 'Holy Baptism lake') until the Pyhänkasteenputous ('Holy Baptism waterfall').
As the names rightly suggest, the area holds tremendous importance to the beginnings of Christianity and the mystical beliefs of Forest Sámi tribes.
It is quite an unfathomable and humbling moment to breathe into the same air and walk over the same atoms which have seen the evolution and changes of over two billion years. The guide would enlighten us with the interesting geological history of the area and Sámi culture.
Return to the accommodation and have a chance to swim in the lake and enjoy the hotel's relaxing sauna.

4
Summer Night Cruise to an Island Near Arctic Circle
Breakfast & checkout.
Transfer to Rovaniemi and check-in to the Arctic Treehouse hotel. In the afternoon, you have private transfer arranged to the Santa Claus Holiday Village for crossing the official Arctic Circle and meeting Santa in a summer mood.
The Santa Claus Village is also famous for Finnish design and lifestyle shops with products ranging from top Finnish design to artisanal products using original raw materials from the North. Return transfer to the accommodation and evening at leisure to relax in the Arctic treehouse.
In the evening, we will have a chance to cruise through serene landscapes in a steady catamaran boat and experience the summer of the Arctic Circle.
Reaching the shores of Kotisaari island, we will step in the world of this tiny river island and will prepare together with our guide, Lappish snacks on openfire. Experience the warmth of the open fire, surrounded by tranquil nature, on an island forgotten by time.
Even if the sky is cloudy and the reddish-yellow colour of sun cannot be seen, the summer bright night in the Arctic is an amazing experience.
Return back to Hotel and Overnight stay at Hotel.
5
Reindeer Farm Visit & Canoeing
Breakfast at Hotel.
The best summer combo experience is to feel the complete harmony of Lapland nature - meet its most iconic animal and canoe around one of its many serene lakes, and today we are just going to do that.
Our guide will drive us in a very small group (never more than 8 people) to one of the most traditional reindeer farms in Lapland. Those family herders are based just outside of Rovaniemi on the lovely shores of a peaceful lake.
We will explore the farm, and will be given a chance to feed them their favourite food, forest lichen, which to reindeer is like chocolate! The visit will end with a very friendly time around the fire in the company of a herder who will answer all our questions on one of the oldest traditions in lapland - reindeer husbandry, and share their passion with us.
Once we have had a great time with the reindeer, we will be introduced to the canoes. Our qualified canoe guide will teach us the basic techniques on how to canoe and will provide us with all the safety instructions needed. While paddling, we will feel the peacefulness of the nature surrounding us, and will fully enjoy the beauty of this place.
Return transfer to the accommodation.

6
Onwards to Lake Land Saimaa
Breakfast and checkout.
Transfer to Rovaniemi airport for onward departure to Helsinki.
Arrival at Helsinki airport, where we will pick up the rental car (can be arranged on request or take the train to Mikkeli from where you will be transferred by car to the resort).
Drive to our boutique accommodation on Lake Saimaa next to the beautiful Linnansaari national park.
Lake Saimaa is a labyrinth formed by wide waters and boasts over 13,000 islands. This is Finland's largest lake and has the world's longest lake coastline. It was listed in the Wall Street Journal list of the five most beautiful lakes in the world. Experience a taste of subtle Lakeland luxury staying in a scenic panorama suite on Lake Saimaa, at the boutique Järvisydän lake resort, dating back to 1685 built in a unique medieval style made from stones and over 500-years-old sinker logs recovered from the bottom of the local lake and river bottoms hundreds of years ago.
We have the evening at leisure with the unique nature spa. Relax with a small wine tasting of monastic wines, made by the monks at the iconic Valamo monastery in North Karelia.

7
Kaarnetsaari Island Cruise
Breakfast at Hotel.
A wooden boat will take us to one of the most beautiful places in Lake Saimaa, the island destination of Kaarnetsaari and we will hike our way to stunning scenery.
The island is spiced up with Augmented Reality which lets us to explore Finnish wildlife using our smartphone or tablet.
The length of island's circular nature trail is 1,5 km. Enjoy some waffles at the quaint island cafe (optional) before returning to the mainland.
We have the evening at leisure to visit the Spa or explore the nature trails (on a rented efatbike or on foot).

8
Day at Leisure
Breakfast.
You have the morning at leisure. Lets try a different sort of lunch today.
We will catch our own lunch at Kalaranta! Fish rainbow trout from Kalaranta's fish pond in Lake Saimaa. The fish will be smoked on the spot to our lunch plate. Delicious!! In the afternoon, we have the chance to drive into Savonlinna to explore the quaint lakeside town and explore Olavinlinna, also known as St. Olaf's Castle, a majestic 15th-century three-tower castle built on an island in the Kyrönsalmi strait that connects the lakes Haukivesi and Pihlajavesi.
It is the northernmost medieval stone fortress still standing.

9
Fly Back Home
Breakfast & checkout.
Drive back to Helsinki for onward departure.

As per mentioned in itinerary

As per mentioned in itinerary

English speaking tour guide

As per mentioned in itinerary
Visa
Click to view Visa information
Please note that these packages are customizable, which means that you will be able to make changes to the itinerary/activity if you so desire. The final payment will be calculated as per the itinerary and inclusions reflected on the confirmatory e-mail sent to you.
Please expect to receive your vouchers 72 hours before your departure date (subject to full payment of your package cost).
Personal expenses such as laundry, telephone calls, room service, alcoholic beverages, mini bars etc., are not included.
In case your package needs to be canceled due to any natural calamity, weather conditions etc. Dook Travels shall strive to give you the maximum possible refund subject to the agreement made with our trade partners/vendors.
The passenger names in the booking form should be exactly as per passports. Dook Travels will not bear any liability for the name change fee, if incorrect names and ages have been added at the time of booking.
Please note that your package includes baggage as per airlines policy. Any addition in baggage will be charged separately.
Standard check-in time at the hotel is normally 2:00 pm and check-out is 11:00 am. An early check-in, or a late check-out is solely based on the discretion of the hotel.
In case the selected hotel is unavailable for booking, an alternate arrangement will be offered to the customer in another hotel of a similar category.
Certain hotels may ask for a security deposit during check-in, which is refundable at check-out subject to the hotel policy.This amount has to be deposited by the traveler.
Please note that Day at Leisure essentially implies that no sightseeing activities have been included for that day.
Kindly be on time for your activities, tours and transfers. Dook Travels will not be liable for missing any activity thus for any refund against it in such cases.
No refund either in part or in full will be made for any unused part of the services provided in the package.
The package price doesn't include special dinner or mandatory charges at times levied by the hotels especially during New Year and Christmas or any special occasions. Dook Travels shall try to communicate the same while booking the package. However Dook Travels may not have this information readily available all the time.
Our package price does not include GST and TCS. Applicable GST and TCS will be charged over and above the package price.
For queries regarding cancellations and refunds, please refer to our Cancellation Policy.
For any paid activity which is non-operational due to any unforeseen reason, we will process the refund & should reach the guest within 30 days refund requisition. Also, for any activity which is complementary and not charged to Dook Travels & guests, no refund will be processed.
Our package prices are on twin sharing accommodation basis thus published prices are applicable for minimum two persons and multiple of two thereon.
As per RBI guideline every foreign traveler has to provide us his PAN details. The Dollar component of package price will be taken out of your BTQ (Basic Travel Quota).
The tour cost does not include any Overseas Insurance Premium, but we strongly recommend buying Overseas Insurance Policy. The same after issuance is non refundable.
These terms are general terms for our tour packages.Any term mentioned in proposal shall be considered part of it and in case of discrepancy term mentioned in proposal shall prevail.
Disputes, if any, shall be subject to the exclusive jurisdiction of the courts in New Delhi.
Payment Policy
Payment schedule depends on destination, time of booking, inclusions, airline and hotel payment policy etc thus it is specific to your package bookining.
Payment schedule will be part of our proposal to you for the package.
If payment is not made as per the schedule provided in the first booking confirmation e-mail, Dook Travels reserves the right to cancel the booking after attempting to get in touch with you. Refunds would be as per the package cancellation policy.
Cancellation Policy
Once Booking received : INR 5000 (Per PAX) + actual Ticket cancellation + Hotel cancellation as per hotel policy+Visa fee if visa is applied.
60 – 45 Days prior to departure : 25 % of land cost + INR 5000 (Per PAX) + actual Ticket cancellation+Visa fee if visa is applied.
45 – 30 days prior to departure: 50% of land cost + INR 5000 (Per PAX) + actual Ticket cancellation+Visa fee if visa is applied.
30 – 10 days prior to departure: 75% of land cost + INR 5000 (Per PAX) + actual Ticket cancellation+Visa fee if visa is applied.
Within 10 days: Full.