Top Rovaniemi Tour Packages
Rovaniemi, the capital of Lapland, is a vibrant jewel of the North, which claims to be the residence of Father Christmas. It is located at the confluence of the majestic rivers Kemijoki and Ounasjoki on the Arctic Circle, in the middle of an alluring and harsh nature. With a population of 60,000, it is also the largest city in Finnish Lapland. Here, you may learn about Lappish culture and traditions as well as engage in a number of outdoor sports. Dook International offers a variety of Rovaniemi Tour Packages that you can prebook before your holiday to save yourself any stress, and pay for it afterwards to ensure the perfect trip!

Things to know about Rovaniemi (Finland)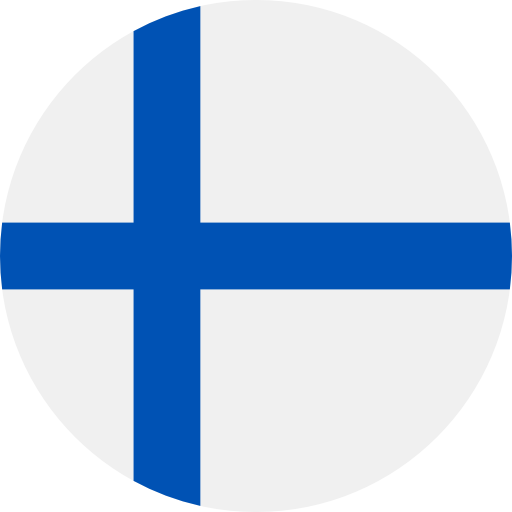 It famously claims to be the home of Santa Claus, and it is located at a prime location in the Arctic Circle. It was almost totally destroyed during World War II but after being rebuilt to its former glory, it is now the "official" home of Father Christmas and is considered one of the most ideal viewpoints from which you can see the Northern Lights. The best time to visit Rovaniemi depends on your trip goals; each season has its own distinct light, temperature, natural occurrences and recommended activities. Plan your ideal Rovaniemi Tour using one of our Rovaniemi Packages to ensure you get the best possible experience.

Airports
Rovaniemi Airport
Experiences in Rovaniemi
Rovaniemi is actually a very lively university town, with plenty of students around thereby, a lot of fun activities for people of all ages. It is also considered as the commercial and cultural capital of the Finnish Lapland. Hence, it is well developed. There are eight distinct seasons in Rovaniemi, each with its own unique type of sunshine, temperature range, and natural occurrences. Christmas, Frosty Winter, Crusted Snow, Ice Breaking, Midnight Sun, Colourful Autumn, and First Snowfall are some of these seasons and each one offers the chance to see the city in a brand-new way.

Top Attractions in Rovaniemi
Many winter vacationers come to spend time at the Ounasvaara Ski Centre & Resort, while others come to see Santa Claus at the well-known Santa Claus Village or at Santa Park, which is located in a vast subterranean cavern. For your Rovaniemi Lapland vacations, the location also offers a thriving cultural scene, including a theatre, an orchestra, six galleries of fine art, four top-notch museums, and two science centres.

Rovaniemi offers a variety of activities and things to look at. There are not only well-maintained tourist attractions, but it is also a place to get up close with raw nature, due to its terrain and weather. Plan your trip according to the time of the year, and anytime you visit, you will get a unique experience.

Best Travel Experiences in Rovaniemi

Almost all visitors to Rovaniemi try a reindeer sleigh ride. Take a serene reindeer sleigh ride while you're here or go on an unforgettable farm tour to learn about reindeer culture. Local reindeer herders in Lapland spend the entire year living with their herds, which for the most part supports them financially. Visits to reindeer farms are offered all year round. There are many things you may do with reindeer, like feeding them, aurora borealis hunting, and combining reindeer activities with other activities. This location offers reindeer sleigh trips of varied lengths.

Dog Mushing is also a popular way of getting around in Rovaniemi. This is when husky dogs are attached to sleds and are used to pull them. You may experience dog sledding and meet husky dogs all the year long in Rovaniemi, sled riding is also a lot of fun! Depending on your preferences and schedule, a winter dog sleigh ride might last anywhere from a few minutes to many hours. Visit a husky farm, indulge in a day of Husky Therapy, or see what it's like to be a musher. You can visit sled dog farms in the summer to learn more about the sled dog lifestyle.

Top Things to Do in Rovaniemi

Rovaniemi is the Official Hometown of Santa Claus and you can experience Christmas every day of the year here on the Arctic Circle in Santa Claus Village. Leave your Christmas cards to be sent by Santa's small elves at the Main Post Office of Santa Claus. Finland's Santa's Village is a wonderful spot to immerse yourself in the wonder and cheer of the holiday season. There are many jingles and good times there. Visit Santa's home cave, Santa Park, where you may meet Santa's reindeer and participate in winter activities. This is one of the most popular activities for tourists that come here as it is one of the most well known facts about the place.

One of the best locations in the world to view the aurora borealis, popularly known as the Northern Lights, is Rovaniemi. Some people believe that viewing the Northern Lights from a glass igloo in Rovaniemi is the greatest option, but for your Northern Lights vacation, consider going Aurora Borealis hunting on a vehicle, snowmobile, or reindeer. Though it's impossible to predict when the Northern Lights will show, a forecast can be useful. From late August to mid-April, Rovaniemi may see the Aurora Borealis.

What to Eat in Rovaniemi?

Traditional Lappish cuisine is delectable in both formal dining establishments and around a campfire in the outdoors. Excellent local dining options may be found in Rovaniemi. They provide an awesome assortment whether you're looking for a fast lunchtime bite, a tasty evening out, or a cool drink.

What to Buy in Rovaniemi?

Rovaniemi's bustling town centre is a terrific place to go shopping; three shopping malls and dozens of specialty stores and boutiques offer something for everyone, from clothing and shoes to sports gear and traditional Finnish design labels like Marimekko and Iittala. Shops all across Rovaniemi sell regional arts and crafts, or "arctic design," as they prefer to refer to it. Many objects in use today have been created using the same processes and materials for decades.

Why Travel to Rovaniemi

Rovaniemi provides a unique experience at every time of the year, regardless of when you have planned your trip. It is a lively town despite its relatively small population and it is a great way to experience authentic Finnish Lapland culture. It's a great travel destination for families, as there is a lot of child friendly activities, and surely they would love meeting Santa Claus! Treat your whole family to an arctic vacation using one of our Rovaniemi Packages next time you go on holiday.

Best Travel Tips for Travelers

There are many lodging options, dining establishments and recreational preferences, so it is natural if planning can be difficult. Use Dook International Rovaniemi Tour Packages to save the hassle and have the perfect vacation because we will handle everything for you!

Explore More: Attractions in Finland

Book Package: Finland Tour Package