Top Udaipur Tour Packages
Udaipur, a city in the Indian state of Rajasthan, is famous for its rich history, which offers visitors a plethora of activities and attractions to choose from. The city was founded by Maharana Udai Singh II in 1559, and it takes the form of a waterfall surrounded by man-made lakes and opulent palaces and forts. Customizable Udaipur tour packages by Dook International are the ideal option for a memorable Udaipur trip, ranging from Udaipur sightseeing trips to sites surrounding Udaipur. We provide the finest bargains and discounts to satisfy the wanderlust in you. Here you may reserve Udaipur vacation packages at attractive prices. Dook International has many appealing Udaipur Packages that you might check. Udaipur Tour Packages can be tailored to your needs and there are often great discounts and freebies available at Dook International.

Things to know about Udaipur (India)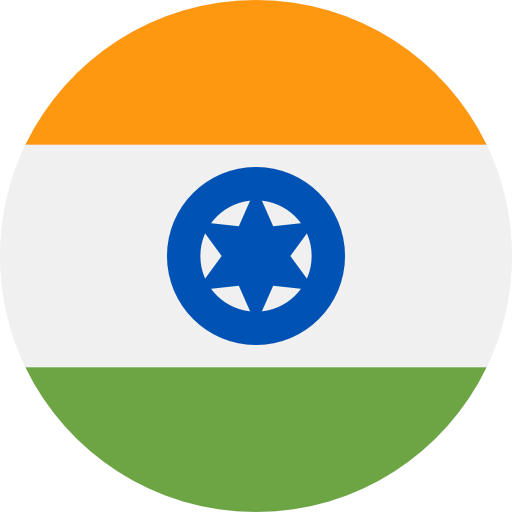 In 1553, Maharana Udai Singh II established Udaipur as the new capital of the Mewar Kingdom. It is situated in the Girwa Valley, a rich, circular valley to the southwest of Nagda, the original capital of Mewar.

Udaipur is renowned as the "City of Lakes." Numerous palaces, forts, museums, gardens and other tourist attractions can be found there. Located in a valley between the Aravalli Hills, each of this city's many palaces is a work of art in its own right. The city's palaces and museums are architectural marvels that are worth seeing. The lake and the palace in it, Lake Palace, is the city's most visited landmarks. Beyond that, there are a great deal of aspects that the visitors to Udaipur should be aware of. We give top travel advice for Udaipur tour that you should know before you visit to make your trip without a hitch.

Airports
Maharana Pratap international Airport
Best time to visit
Jun, Sep-Dec, Jan-Apr
Experiences in Udaipur
As the palace works its magic, Lake Pichola shimmers in the background and in the evenings, the castle is transformed by enticing colour competitions. An idyllic, fortified city looks out of place among the desolate landscapes of Rajasthan and words fail to do justice to the region. The Aravalli hills have a great deal to do with the city's excellent atmosphere and the pleasant environment supports every space in it. There is a palace in the middle of some really beautiful lake and it's just bursting with colour and cuteness. The white marble used in the construction of the palace gives off an ethereal glow that draws the admiration of everyone who gaze upon it. Keep track of your travels around the city's back roads and trails by leaving a trail of footprints by choosing Udaipur Holiday Packages at Dook International.

Nowhere else can you go on a heritage stroll through old streets, a bike ride through spectacular hill ranges, a tour of an exquisite town, a visit to an exotic historical monument, or an unpredictable Udaipur Tour that takes you back in time to India when it was ruled by kings and queens. Dook International's Udaipur Packages contain a wide range of tours and activities, so that you can see all the top landmarks without spending lots.

Top Attractions in Udaipur
The Moti Magri, which overlooks Fateh Sagar, is crowned with a massive bronze statue of Maharana Pratap riding his favourite horse, Chetak. Many of the locals make the trek up the hill to pay their respects to Rana Pratap and his trusty charger Chetak, who was fiercely protective of its master to the end.

It's a massive complex of courtyards, pavilions, terraces, passageways, rooms and hanging gardens that sits on a hill overlooking the lake and is enclosed by crenelated walls. The Maharanas' gold was weighed under the gate, and the equivalent was distributed to the people. The main entry is a triple-arched gate called the "Tripolia," which has eight marble porticos. Book you Udaipur Tour Packages today with Dook International!

Udaipur is the most popular tourist destination in India and among international travelers. Of course, it is, who could have guessed? In addition to its natural attractions, the city is also rich in history. And for the same reason, most visitors struggle with the question of how much of the city they can see in the time they have available. Don't you worry, Dook International has got you covered with its amazing Udaipur Holiday Packages.

Best Travel Experiences in Udaipur

The former Sajjan Garh Palace is at its most beautiful in the summer months. The Mewar family recently donated this landmark, which had been privately held, to the government. Udaipur, the city, and its lakes may be seen in the distance, swollen with rainwater and lush with new growth in the monsoon. Simple pleasures in life, like a fresh rainstorm, your favourite meal, or the sound of a loved one's voice, deserve our appreciations. If you're going to do it, you might as well do it in Udaipur Tour at the beautiful Neemuch Mata temple, where you can feel the kind presence of the Gods.

Udaipur has not only supplied the most visually appealing locales, but it has also excelled at providing free of charge access to picturesque areas that are as wonderful as paradise during the monsoon. Udaipur's Karni Mata Ropeway is one such place. A glass-enclosed cabin swings you across the verdant valley of Udaipur, allowing you to take in the breath-taking scenery around you.

Top Things to Do in Udaipur

Udaipur is framed by the verdant slopes of the Aravallis and its blue lakes. Udaipur is home to some of India's most stunning architecture, including the Lake Palace, a magnificent structure in the centre of Lake Pichola. Jaisamand Lake, the second largest artificial sweet water lake in Asia, is located here as well. The city's architectural splendour and grandeur are further enhanced by the presence of the City Palace and Sajjangarh (Monsoon Palace). Besides zinc and marble, the city is famous for its abundance. The solar observatory in Lake Fateh Sagar was designed after the one in Big Bear Lake, California and is the only one of its kind in India. There are many people who are enthusiastic about arts and crafts that attend the Shilpgram Festival, which runs from December, 21st to 30th. When you book one of our Udaipur Tour Packages, be sure to see the beautiful fest.

Best Places to Eat & Drink in Udaipur

It can be difficult to find a good place to eat when you're visiting a new place. Most importantly, they are reasonably priced and worth the money. As its name suggests, Viraasat is a restaurant serving authentic cuisine from the Indian state of Rajasthan on your Udaipur Tour. They feature both inside and outdoor seats, perfect for taking in the winter sun and relaxing in the garden after dark by the seegris.

Conveniently located near the pedestrian bridge, this unpretentious eatery offers a laid-back atmosphere. Authentic Israeli and Korean meals, as well as the standard Continental and Indian fare, are just two examples of the unusual cuisines represented on this restaurant's menu. We sampled the Falafel Lifafa, Israeli Platter, Thupka, and Momos, and every one of them was delicious and beautifully presented, not to mention doused in enticing dipping sauces. Millets of Mewar is widely regarded as India's sixth healthiest restaurant, and rightfully so. The establishment's chefs and proprietors deserve praise for serving up delicious, wholesome meals made from traditional but largely forgotten millets and grains from India. There's a lot to choose from the menu, but it's all delicious. We recommend the Millets Aloo Tikki and Daal Bati Churma thali, both of which are excellent.

Best Shopping Places in Udaipur

Udaipur is an important cultural center because it has so many museums, art galleries, and historical landmarks—such as palaces, forts, and temples—that serve as examples of great architecture. Hathi Pol Bazaar, one of Udaipur's most popular shopping destinations, attracts a considerable number of travellers every year. The indigenous artists create stunning handicrafts and works of art, such as Pichwai and Phad paintings, which are traditional in Rajasthan. Visitors in our Udaipur Packages also enjoy shopping in Bada Bazaar. A large number of regulars are locals, thus, the place is always bustling with people.

Why Travel to Udaipur?

Known as "the Jewel of the Mewar Empire," Udaipur is a popular tourist destination in India. This amazing palace overlooks Udaipur's most famous lake, Lake Pichola, which will open your eyes to the splendour of the royal family. The Mewar capital, Udaipur, was founded by Maharana Udai Singh II and is located in a valley above the River Banas. As the most visited city in Rajasthan, Udaipur is known as the "City of Lakes," but it is also home to many more attractions. There is an incredible variety of places to go. As a place with beautiful scenery and a long and storied history, it is a must-to-see on every trip to India. The Udaipur Holiday Packages offered by Dook International will ensure that you see everything of interest in the city, so be sure to book one in advance.

Travel Tips for Travelers

Temperatures in the city reach dangerous heights during the summer months. When summer rolls around, Udaipur becomes unbearable for tourists. Udaipur shines brightest and is most pleasurable in the winter. The months of September through February are among Udaipur's most photogenic.

You may enjoy Udaipur at your own leisure and really take it all in. Scooter and bullet rentals are available for individuals who want to combine their love of driving with their love of exploring the city's many trails. Taking a taxi is another option if you prefer to see the city at your own pace. If you want to take in the city's splendour at your own speed, joining a tour group is not a good option. If the thought of organizing your trip to Udaipur fills you with dread, be assured that Dook International offers a wide variety of Udaipur Tour Packages that will ensure your vacation goes off without a hindrance.
Explore More: Indian Tour Packages