Kiev And Baku Tour
Vibe of Europe and Asia in one amazing journey
Pkg Id

0000158

Destinations

2

Duration

7 Nights

Attractions

10

Price
From the cathedrals of Kyiv to the sckyscrapers of Baku, travel the changing landscape of the confluence of Asia and Europe. Pamper yourself with delicious pancakes and lip smacking coffee at the Khreshchatyk and sip on some Azeri tea at Nizami Street. Discover the similarities and contrasts of the chic, modern metropolises of central Eurasia.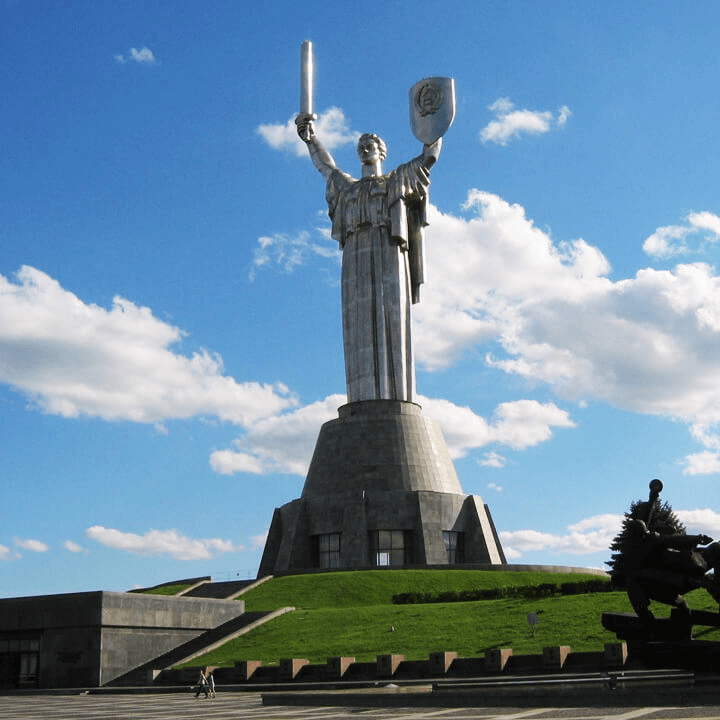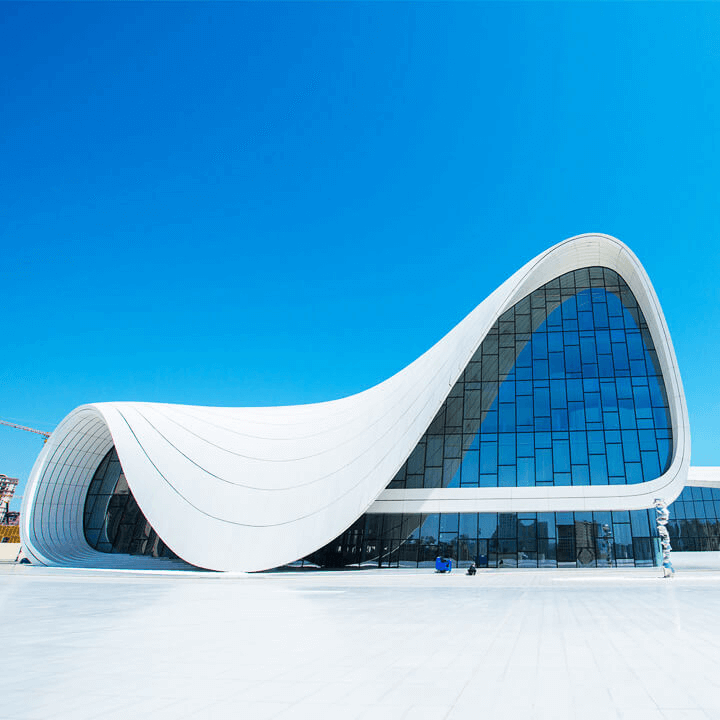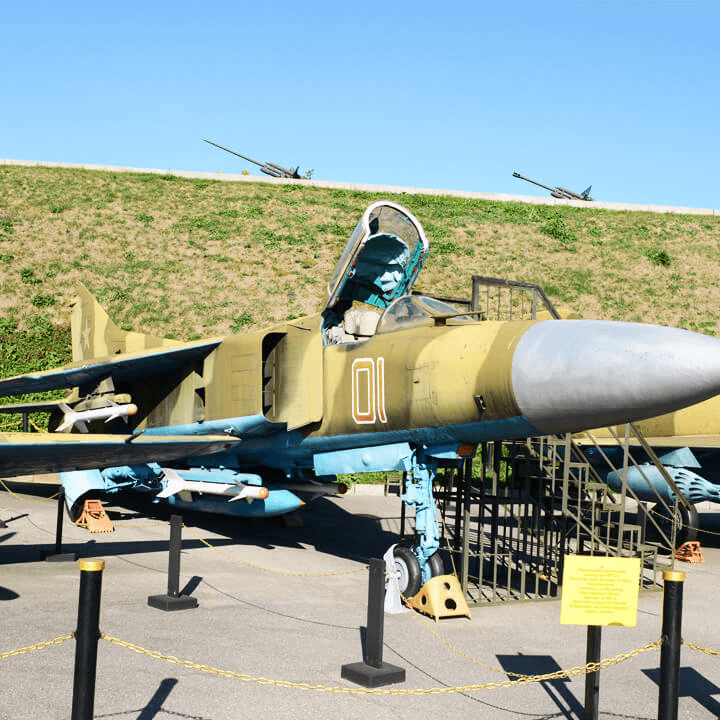 1
Delhi-Kiev - Welcome Tour
Arrival in Kiev.
Transfer to Hotel by bus.
Check-in to the Hotel.
Par anomic City Tour - Bessarabsky Market, Shevchenko University, Opera House, Golden Gate, Yaroslavsky Val, Sofia Kiev kaya, Starokievskaya Mountain, Desyatinnaya and St. Andrew's Church with descent, etc.
Transfer to Hotel.
Free time - can explore night Life activities at you own.
Overnight at Hotel.

2
Boat Tour, War Museum & Statue of Motherland
Breakfast at Hotel.
Morning Take a Boat tour on Dnipro River.
Visit War museum and statue Mother Motherland.
Transfer to the hotel.
Time to Relax a bit after long walk.
Transfer Back to Hotel.
Free time - can explore night activities at you own.
Overnight stay at Hotel.
3
Pechersk Lavra & Cossack Village
Breakfast at Hotel.
Transfer to Kyiv-Pechersk Lavra.
Walking Tour in Kyivo-Pechersk Lavra: Unesco Heritage site and Cave monastery with visiting Museum of Micro miniature with local English-speaking guide. Employee of the Lavra complex will meet group at the main entrance (St. Trinity Church) and will pass group through the gate.
Transfer to Cossack's village Mamayeva Sloboda Tour with entrance ticket and private excursion with local English-speaking guide. It is the cultural-entertainment complex in the Ukrainian style "Mamaeva Sloboda" is a reconstruction of the Cossack village of the XVIII century On an area of 9.2 hectares, there are 98 different objects, the dominant position among them is the wooden Church. There is also kamenica and Cossack outpost, manor blacksmith and the potter, the tavern and many other ethnographic objects, recreating the way of life of Cossacks.
Free time to Look Around.
Transfer to Hotel.
Free time at your own.
Transfer to Hotel.
Free time - can explore night activities at you own.
Overnight in hotel

4
Kiev- Baku
Breakfast at Hotel.
Transfer to airport for flight to Baku.
Arrival in Baku.
Check in to Hotel.
Transfer to Hotel.
Free time - can explore night activities at you own.
Overnight in hotel.
5
Baku City Tour
Breakfast at Hotel.
Our tour program starts with Old City or Inner City is the historical core of Baku, the capital of Azerbaijan. The Old City is the most ancient part of Baku, which is surrounded by walls were well protected. In 2007, the Old City had a population of about 3000 people. In December 2000, the Old City of Baku, including the Palace of the Shirvanshahs and Maiden Tower, became the first location in Azerbaijan to be classified as a World Heritage Site by UNESCO.
After lunch group will experience the happening street of Nizami Street known for shopping.
Tour continues with the visit to the charming example of modern architecture. The Heydar Aliyev Center a 57,500 m2 building complex in Baku, Azerbaijan designed by Iraqi-British architect Zaha Ha did and noted for its distinctive architecture and flowing, curved style that eschews sharp angles. The center is named after Heydar Aliyev, the first secretary of Soviet Azerbaijan from 1969 to 1982, and president of Azerbaijan Republic from October 1993 to October 2003.
Transfer Back to Hotel.
Free time - can explore night activities at you own.
Overnight in Hotel.

6
Flames Tour
Breakfast at Hotel.
Assembly at hotel lobby. Trip to "Fire Mountain"-"Yanardag" - A mountain on Absheron peninsula, 25 km from north of Baku. Literally, word "Yanardag" means "Blazing mountain". Blazing bodies of flame dance on stones and floor. Yanar dag is a natural gas fire which blazes continuously on a hillside on the Absheron Peninsula on the Caspian Sea near Baku, the capital of Azerbaijan, which itself is known as the "land of fire."
Tour continues with Ateshgah (Fire Worshippers Temple) Based on Persian and Indian inscriptions, the temple was used as a Hindu and Zoroastrian place of worship. "Atash" is the Persian word for fire. The pentagonal complex, which has a courtyard surrounded by cells for monks and a tetra pillar-altar in the middle, was built during the 17th and 18th centuries. It was abandoned in the late 19th century, probably due to the dwindling of the Indian population in the area.
Continue with Baku Ferris Wheel, also known as the Baku Eye - is a Ferris wheel on Baku Boulevard in the Seaside National Park of Baku, capital of Azerbaijan.
Start Shopping tour with Local Sweet Shop, Azerbaijan Brand: Aliahmad'S
Proceed to Local vine and alcoholic drinks shop.
Continue with "Xurcun" dry fruits and sweets shop.
Transfer to Hotel.
Free time - can explore night activities at you own
Overnight in hotel
7
Shopping Tour
Breakfast at Hotel.
Visit to Genclik Mall located in 10 minutes distance form city center with taxi. Genjlik mall is the biggest Mall in Baku and contains over 80 stores, big bowling halls, the biggest movie halls, 3D cinema, Playground for children, Bravo supermarket, VIP restaurants, food courts.
Lunch in Local Restraunt & Tasting Local Food.
Start shopping in Park Boulevard which is a multi-storey shopping mall located on Baku Boulevard, downtown Baku, Azerbaijan. The mall is located 5 minutes of walking distance from Sahil Metro station of Baku Subway and Government House of Baku. The building has all architectural attributes of the East and modern art of the West. It consists of six floors, including two underground floors. The general area of the mall is 17,000 square meters. It also has a parking lot for 550 automobiles.
Back to Hotel.
Transfer to Hotel.
Free time - can explore night activities at you own.
Overnight in Hotel.

8
Good Bye Baku
Breakfast

Check out from hotel

Drop at Airport for your onward Journey
Accommodation in Hotels including breakfast

English speaking guides throughout the tour

All transfers according to program including airport transfers (Isuzu Bus).

Sightseeing in districts (Baku, Absheron & Kiev)
Visa
Click to view Visa information
General Terms
Please note that these packages are customizable, which means that you will be able to make changes to the itinerary/activity if you so desire. The final payment will be calculated as per the itinerary and inclusions reflected on the confirmatory e-mail sent to you.
Please expect to receive your vouchers 72 hours before your departure date (subject to full payment of your package cost).
Personal expenses such as laundry, telephone calls, room service, alcoholic beverages, mini bars etc., are not included.
In case your package needs to be canceled due to any natural calamity, weather conditions etc. Dook Travels shall strive to give you the maximum possible refund subject to the agreement made with our trade partners/vendors.
The passenger names in the booking form should be exactly as per passports. Dook Travels will not bear any liability for the name change fee, if incorrect names and ages have been added at the time of booking.
Please note that your package includes baggage as per airlines policy. Any addition in baggage will be charged separately.
Standard check-in time at the hotel is normally 2:00 pm and check-out is 11:00 am. An early check-in, or a late check-out is solely based on the discretion of the hotel.
In case the selected hotel is unavailable for booking, an alternate arrangement will be offered to the customer in another hotel of a similar category.
Certain hotels may ask for a security deposit during check-in, which is refundable at check-out subject to the hotel policy.This amount has to be deposited by the traveler.
Please note that Day at Leisure essentially implies that no sightseeing activities have been included for that day.
Kindly be on time for your activities, tours and transfers. Dook Travels will not be liable for missing any activity thus for any refund against it in such cases.
No refund either in part or in full will be made for any unused part of the services provided in the package.
The package price doesn't include special dinner or mandatory charges at times levied by the hotels especially during New Year and Christmas or any special occasions. Dook Travels shall try to communicate the same while booking the package. However Dook Travels may not have this information readily available all the time.
Our package price does not include GST and TCS. Applicable GST and TCS will be charged over and above the package price.
For queries regarding cancellations and refunds, please refer to our Cancellation Policy.
For any paid activity which is non-operational due to any unforeseen reason, we will process the refund & should reach the guest within 30 days refund requisition. Also, for any activity which is complementary and not charged to Dook Travels & guests, no refund will be processed.
Our package prices are on twin sharing accommodation basis thus published prices are applicable for minimum two persons and multiple of two thereon.
As per RBI guideline every foreign traveler has to provide us his PAN details. The Dollar component of package price will be taken out of your BTQ (Basic Travel Quota).
The tour cost does not include any Overseas Insurance Premium, but we strongly recommend buying Overseas Insurance Policy. The same after issuance is non refundable.
These terms are general terms for our tour packages.Any term mentioned in proposal shall be considered part of it and in case of discrepancy term mentioned in proposal shall prevail.
Disputes, if any, shall be subject to the exclusive jurisdiction of the courts in New Delhi.
Payment Policy
Payment schedule depends on destination, time of booking, inclusions, airline and hotel payment policy etc thus it is specific to your package bookining.
Payment schedule will be part of our proposal to you for the package.
If payment is not made as per the schedule provided in the first booking confirmation e-mail, Dook Travels reserves the right to cancel the booking after attempting to get in touch with you. Refunds would be as per the package cancellation policy.
Cancellation Policy
Once Booking received : INR 5000 (Per PAX) + actual Ticket cancellation + Hotel cancellation as per hotel policy+Visa fee if visa is applied.
60 – 45 Days prior to departure : 25 % of land cost + INR 5000 (Per PAX) + actual Ticket cancellation+Visa fee if visa is applied.
45 – 30 days prior to departure: 50% of land cost + INR 5000 (Per PAX) + actual Ticket cancellation+Visa fee if visa is applied.
30 – 10 days prior to departure: 75% of land cost + INR 5000 (Per PAX) + actual Ticket cancellation+Visa fee if visa is applied.
Within 10 days: Full.