Stena Line Cruise – Uk To Europe Short Gateway
Pkg Id

0000368

Destinations

3

Duration

5 Nights

Attractions

9

Price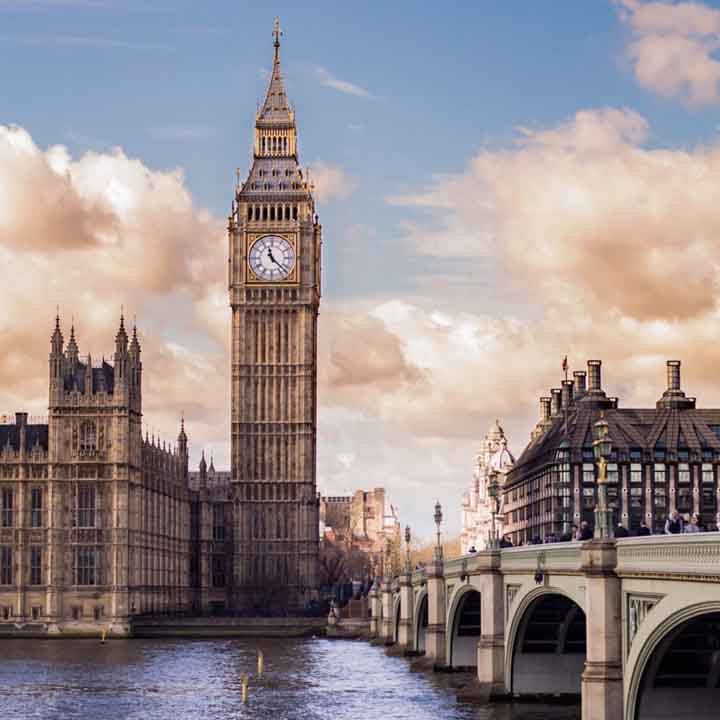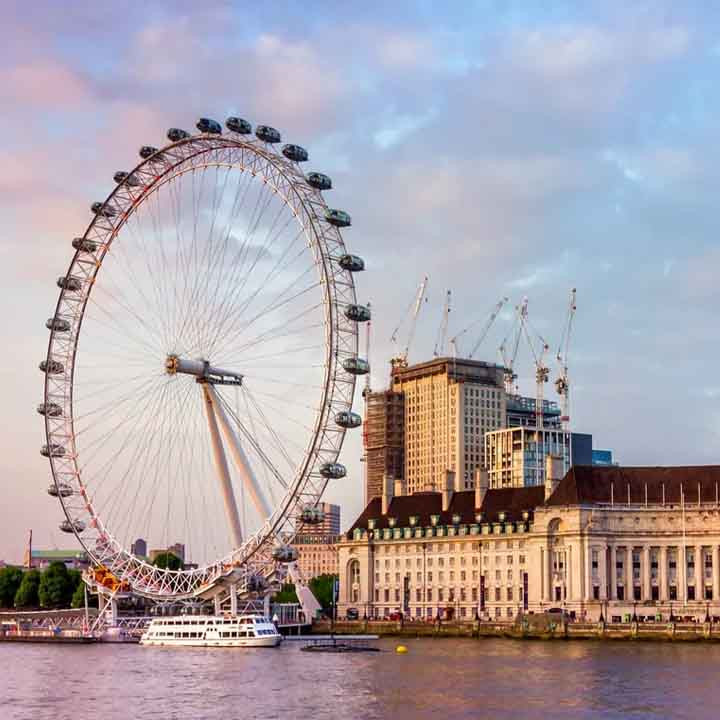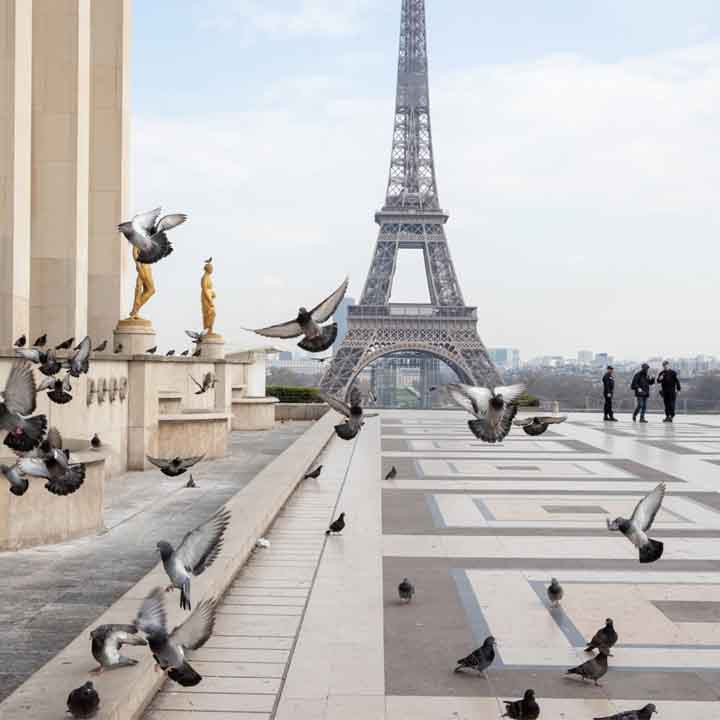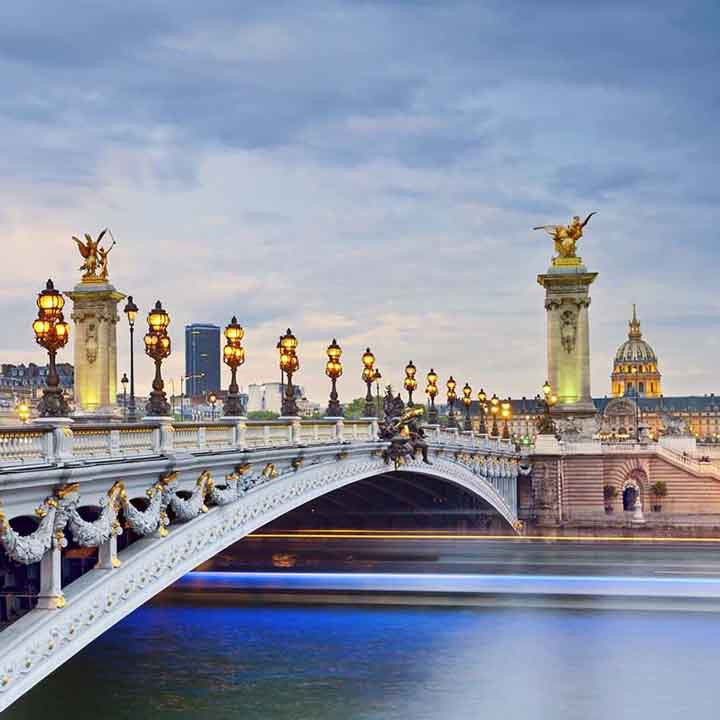 1
Arrival-London
Pickup from Heathrow International Airport and transfer to the hotel.
Check in to the hotel and evening free @ Leisure.
Overnight accommodation at the hotel.

2
London
Breakfast at the Hotel.
Pick-up from the hotel for your full day tour which consist London City tour with changing guard ceremony, Ride the London Eye and Visit to the famous Madame Tussauds Wax Museum. London is packed with historic and modern landmarks, so get to know your way around by seeing, Big Ben, The houses of parliament, the west end, Westminster abbey, The Tower of London, St. Paul's cathedral, Piccadilly Circus, Hyde Park, Tower Bridge and Trafalgar Square, to name a few in your London City Tour.
Witness the royal hospitality and see changing of the Guards ceremony at Buckingham Palace, Which is the London residence and administrative headquarters of the monarch of the United Kingdom.
Next you proceed to the renowned Madame Tussauds Wax Museum, where you can get enthralled by the world's largest Wax collection of famous personalities.
Later we will proceed to visit London Eye. Enjoy scenic views of the city while you ride the London eye. It is one of the most popular tourist attractions in the United Kingdom, standing at 135 meters tall overlooking the river Thames and the beautiful city of London.
Back to hotel and overnight stay.

3
London– Amsterdam via Stenaline Cruise
Breakfast at the Hotel.
Check-out from the hotel and take first half tour of London before boarding an overnight cruise.
St. Paul Cathedral: Besides Westminster Abbey, St. Paul's Cathedral is arguably the second must-see church in London. With its imposing dome, one of the largest in the world, St. Paul's forms a predominant spot along London's skyline. It's also a survivor: Although an older incarnation burnt during the Great Fire of London, Sir Christopher Wren's dome (completed in 1711) survived numerous World War II bombings.
National History Museum: Located in Kensington, this museum brims with more than 70 million different specimens and exhibits, from dinosaur bones to a simulated earthquake. The Natural History Museum is also a favorite among families, so you'll find it crawling with kids. To help you better navigate the museum's various exhibits; consider downloading the free Natural History Museum App for your smartphone. Along with interactive maps of the museum's interior, it also features audio guides, as well as behind-the-scenes info on its vast collections.
Post doing sightseeing, transfer to Harwich International Harbour to board your overnight cruise to Hook of Holland.
2300 HRs cruise including dinner on board (Hollandia).
Overnight at the cruise.
4
Arrival – Hook of Holland – Amsterdam, Netherlands
Breakfast at the Cruise.
Arrive at Hook of Holland 0800 Hrs, disembark.
Pick-up from the harbour @ 0915 Hrs and transfer for sightseeing.
Van Gogh Museum: The Van Gogh Museum contains the biggest compilation of Vincent van Gogh (1853-1890) work. All over the world people recognize Vincent Van Gogh as one of the most famous artists of all times. In his time people didn't give the recognition that he deserved. Actually, he has never known that his work is highly appreciated. Thanks to the huge amount of frustration he has cut of his own ear. This museum definitely earns a place on your bucket-list of museums that you should visit once in your life. The Van Gogh Museum has an estimated amount of 1.6 million visitors each year.
Micropia: Micropia is an award-winning museum located near Amsterdam East (Oost) as part of the Artist-Amsterdam Royal Zoo. Opened in 2014, Micropia is the only microbe museum of its kind. The gallery was opened in an attempt to show that the billions of living organisms that can be found everywhere and in everything known as microbes are not all bad, scary things, but are instead also produced in order to help in the functioning of daily life, including for human health.
Guests of the museum can see plants, animals, and other everyday objects, all through images that were cast under the lens of a microscope. The modern microscope is in itself a mostly Dutch invention, with Antoine van Leeuwenhoek improving upon the design and magnification, as well as paving the way for what we know today as microbiology. According to us, the Van Gogh Museum is an absolute must-do amongst the many things to do in Amsterdam. A recent study carried out by the Erasmus University in Rotterdam after the reputation of the 18 best-known art museums in the world; found that the Van Gogh Museum has the second-best reputation in the world!
Hermitage Museum: The Hermitage in Amsterdam is an art museum located on the Amstel River. It is a branch of the Hermitage Museum in Saint Petersburg, Russia, one of the largest museums in the world. A great lover of art, Catherine the Great founded the Russian counterpart in the eighteenth century. The location in Amsterdam is used to showcase some of the more than three million pieces of art that were once housed in the original museum. Today, almost 400,000 visitors visit the impressive Hermitage Amsterdam annually.
Drive to hotel in Amsterdam.
Check-in to the hotel and overnight stay.

5
Amsterdam – Brussels – Amsterdam (Full Day Tour)
Breakfast at the Hotel.
Check-out from the hotel and Today we proceed to Brussels, Headquarters of the European Union and capital of Belgium.
On arrival in Brussels we visit one of Europe's most beautiful squares, the Grand Place, home to the medieval Town Hall and the fabled Manneken Pis statue.
Drive past St. Michael's Church and stop for a photograph at the Atomium.
Later Relax in your Coach as we proceed to the city of Lisse to tour the legendary Keukenhof Gardens (till the 10th May).
Be astounded by the vast numbers of tulips, daffodils and hyacinths that create dazzling ranges of color. From 11th May we visit Madurodam a miniature park to see a range of perfect 1:25 scale model replicas of famous Dutch landmarks, historical cities and large developments. Feel like a giant amidst models of palaces, canals, windmills, harbours, airport and other Holland attractions.
Overnight at the hotel in Netherlands.

6
Fly Back
Breakfast at the hotel.
Check-out and transfer to the International Airport for flight back.
Fly back with wonderful memories.

As per mentioned in itinerary

As per mentioned in itinerary

English speaking tour guide

As per mentioned in itinerary
Visa
Click to view Visa information
General Terms
Please note that these packages are customizable, which means that you will be able to make changes to the itinerary/activity if you so desire. The final payment will be calculated as per the itinerary and inclusions reflected on the confirmatory e-mail sent to you.
Please expect to receive your vouchers 72 hours before your departure date (subject to full payment of your package cost).
Personal expenses such as laundry, telephone calls, room service, alcoholic beverages, mini bars etc., are not included.
In case your package needs to be canceled due to any natural calamity, weather conditions etc. Dook Travels shall strive to give you the maximum possible refund subject to the agreement made with our trade partners/vendors.
The passenger names in the booking form should be exactly as per passports. Dook Travels will not bear any liability for the name change fee, if incorrect names and ages have been added at the time of booking.
Please note that your package includes baggage as per airlines policy. Any addition in baggage will be charged separately.
Standard check-in time at the hotel is normally 2:00 pm and check-out is 11:00 am. An early check-in, or a late check-out is solely based on the discretion of the hotel.
In case the selected hotel is unavailable for booking, an alternate arrangement will be offered to the customer in another hotel of a similar category.
Certain hotels may ask for a security deposit during check-in, which is refundable at check-out subject to the hotel policy.This amount has to be deposited by the traveler.
Please note that Day at Leisure essentially implies that no sightseeing activities have been included for that day.
Kindly be on time for your activities, tours and transfers. Dook Travels will not be liable for missing any activity thus for any refund against it in such cases.
No refund either in part or in full will be made for any unused part of the services provided in the package.
The package price doesn't include special dinner or mandatory charges at times levied by the hotels especially during New Year and Christmas or any special occasions. Dook Travels shall try to communicate the same while booking the package. However Dook Travels may not have this information readily available all the time.
Our package price does not include GST and TCS. Applicable GST and TCS will be charged over and above the package price.
For queries regarding cancellations and refunds, please refer to our Cancellation Policy.
For any paid activity which is non-operational due to any unforeseen reason, we will process the refund & should reach the guest within 30 days refund requisition. Also, for any activity which is complementary and not charged to Dook Travels & guests, no refund will be processed.
Our package prices are on twin sharing accommodation basis thus published prices are applicable for minimum two persons and multiple of two thereon.
As per RBI guideline every foreign traveler has to provide us his PAN details. The Dollar component of package price will be taken out of your BTQ (Basic Travel Quota).
The tour cost does not include any Overseas Insurance Premium, but we strongly recommend buying Overseas Insurance Policy. The same after issuance is non refundable.
These terms are general terms for our tour packages.Any term mentioned in proposal shall be considered part of it and in case of discrepancy term mentioned in proposal shall prevail.
Disputes, if any, shall be subject to the exclusive jurisdiction of the courts in New Delhi.
Payment Policy
Payment schedule depends on destination, time of booking, inclusions, airline and hotel payment policy etc thus it is specific to your package bookining.
Payment schedule will be part of our proposal to you for the package.
If payment is not made as per the schedule provided in the first booking confirmation e-mail, Dook Travels reserves the right to cancel the booking after attempting to get in touch with you. Refunds would be as per the package cancellation policy.
Cancellation Policy
Once Booking received : INR 5000 (Per PAX) + actual Ticket cancellation + Hotel cancellation as per hotel policy+Visa fee if visa is applied.
60 – 45 Days prior to departure : 25 % of land cost + INR 5000 (Per PAX) + actual Ticket cancellation+Visa fee if visa is applied.
45 – 30 days prior to departure: 50% of land cost + INR 5000 (Per PAX) + actual Ticket cancellation+Visa fee if visa is applied.
30 – 10 days prior to departure: 75% of land cost + INR 5000 (Per PAX) + actual Ticket cancellation+Visa fee if visa is applied.
Within 10 days: Full.