Top Khiva Tour Packages
Khiva is a stunning oasis city with old walls, minarets and distinctive clay structures. It was designated as the tourist capital of the Islamic world for 2024 during the XI session of the Organization of Islamic Cooperation (OIC) in Baku. The age of Khiva exceeds 2500 years. Welcome to Khiva if you wish to delve into history and experience the authentic splendour of the ancient East. Dook International offers a number of Khiva Tour Packages that you can prebook to avoid any stress during your holiday and can pay for it later on!

Things to know about Khiva (Uzbekistan)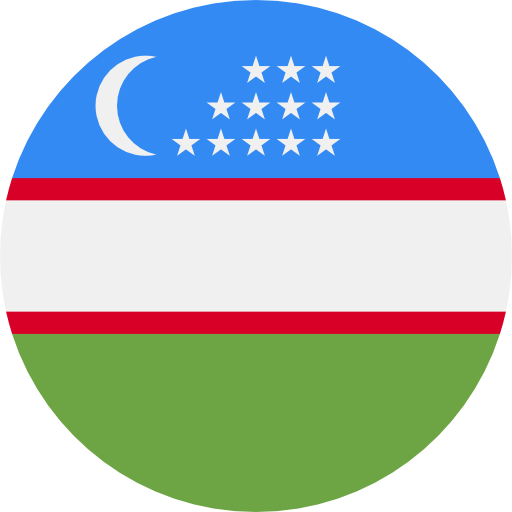 Khiva is a peaceful museum city that leaves an impression. It makes sense that it is regarded as Uzbekistan's "pearl" given that it is in the desert. Here once travelled the Great Silk Road caravans. Khiva served as the seat of government for the Khiva Khanate. Once in Khiva, you'll discover that you're in a true mediaeval city where the only signs of modernity are electric wires. Even the most seasoned traveller will be impressed by the cobblestone streets, clay mosques, intricate patterns and massive fortress walls. The entire old town is listed as a World Heritage Site by UNESCO. Experience the beauty of Khiva with one of Dook's Khiva Tour Packages and be blown away!

Best time to visit
Apr-Oct
Experiences in Khiva
The old citadel has the appearance of an eastern city from the middle ages, with each building serving as a distinct attraction and being surrounded by a strong city wall. The fact that people are still residing and working in this storied museum city is intriguing. Here, everything appears strange—the food, the people, the conversation, even the architecture. Nearly everything has been kept in its original state. Stone has been used to pave the streets. Minarets, the domes of the madrassas, and the mosques are everywhere, like chess pieces. Even contemporary architecture draws inspiration from antiquity.

Top Attractions in Khiva
The historic city of Khiva is included as a UNESCO World Heritage Site. This indicates that a global body is in charge of protecting all the attractions.
There are more than 100 mausoleums and historic mosques in Khiva, as well as palaces and houses of Khiva emperors, ancient caravanserais and baths, the State Puppet Theatre, and the Avesta Museum. The principal fortresses in Khiva are Ichan-Kala, Kunya-Ark and Dishan-Kala. Make sure you don't miss any of them by using one of our Khiva Packages!

Khiva, while known for its architecture, offers more than just that. Optimise your Khiva Tour by knowing all the nearby places and as much as you can about local Uzbek culture and their history.

Best Travel Experiences in Khiva

The main draw in Khiva is Ichan-Kala. There is a tall defensive wall surrounding this historic fortification. 26 hectares are occupied by Ichan-Kala. There are currently 300 families residing here, the majority of them hereditary craftspeople. On the fortress's grounds lies the state Historical and Archaeological Museum-reserve. Ichan-Kale is home to all of Khiva's major attractions. In 1598, work on the fortress' construction got under way. Although there are earlier ones as well, the most of the structures that have endured to the present were constructed between the XVIII and XIX centuries. According to scientists, Ichan-Kala is believed to be situated on the site of a former stronghold from the fifth century.

The Kalta Minor Minaret (also known as the Kalta Minar) is arguably the city's most recognisable feature. "Kalta Minor" means "Short Minaret" when translated from Uzbek. Muhammad Amin Khan, who started the building, had intended for the minaret to reach a height of 70 to 80 metres, making it the tallest in the Muslim world. But work on the building was halted in 1855, when the minaret's height was about 29 metres. According to historians, Muhammad Amin Khan's passing is to blame for this. Tiles and majolica in shades of blue, green, and white were used to embellish the minaret. One of Central Asia's most stunning minarets today is Kalta Minor. Khiva Holiday Packages include all and you can't afford to miss any when you are assisted by Dook Travels.

Top Things to Do in Khiva

The museum honouring Al-Khorezmi and Beruni is the one that receives the most visitors. The communities of Koirylgan-kala and Toprak-kala have artefacts that were discovered during archaeological investigations. Both towns were established before our time. Ancient manuscripts, a replica of an ancient sculpture of the Khorezm goddess with a vessel, the remains of ceramic wall cladding, and much more are on display in the museum. With Dook's Khiva Packages you can view dishes from the XVIII-XIX centuries as well as jewelry, ceramics, wooden carvings, and other objects from the Applied Arts and Daily Life of Khorezm.

In Khiva, there are two theatres. The most important one is the Agakhi-named Khorezm Musical Drama Theater. In 1933, it developed from the amateur art group. The theatre presents productions based on Uzbek and international classics. The plays are performed in Uzbek. Khiva's puppet theatre will draw audiences of all ages. The foreigners also attend the theater's performances. The theatre, which was founded in 1993, is notable for its verbal-free performances. Due to this, theatre productions frequently draw a packed house. The performances "Khon Kabuli" and "Khiva lazgi" are the most well-liked.

Khiva is a hot place with few parks which are mostly well-admired ones. It is next to one of Ichan-outside Kala's walls. The park has a lot of trees and benches. Additionally, there is a pond where you may go catamaraning and boating. Typically, retirees and families with young children visit this location.

In Khiva, there is also a park created in honour of the soldiers who lost their lives during World War II. The memory books with the names of men who did not return from the war are displayed here. Additionally, there are numerous trees and benches where you can relax in solitude. Get the most out of your visit to Khiva and make sure you don't miss any of these attractions by using one of our Khiva Packages!

What to Eat in Khiva

The recipes vary from region to region, so if you try the same meal in other cities, you'll be shocked at how the flavours differ! Khorezm cuisine is among the most peculiar in Uzbekistan due to the challenging local environmental circumstances. The pinnacle of the regional culinary spectacle is fish. It's not hyperbole to claim that the fish is prepared incomparably. Even if you don't like seafood, you can't help but be drawn in by the fresh fish from the area. Shivit Osh, also known as Green Lagman, is one of the signature meals (noodle). Dill is used locally to turn noodles green. It is served with meat in a vegetable sauce and katyk (sour milk).

What to Buy in Khiva?

You can purchase a large range of souvenirs in Khiva and other places in Uzbekistan. Additionally, a number of intriguing items are only available in the Khorezm region. There are handmade dolls, as an illustration. The "Chugurma" caps, which have been created by the Khorezmians from ancient times, are one of their greatest benefits. Although it appears to be rather heavy and big, it is actually pretty light and comfortable. You may buy a variety of woodcrafts on the Khiva territory as well. Everything from tiny chess pieces to staves and carved doors is made by local craftspeople. They can cater to whatever sophisticated tastes you may have. Take home unique souvenirs from your Khiva Tour by using one of our Khiva Tour Packages!

Best Travel Tips for Travelers

In addition, there are numerous motels and eateries close by. Save yourself the effort and buy one of our special Khiva Holiday Packages, which will take care of everything for you reasonably, if you're visiting Khiva for the first time and are unsure of where to stay or where to find the best discounts.
Explore More: Attractions in Uzbekistan

Book Package: Uzbekistan Tour Package