Top Siem Reap Tour Packages
Siem Reap is a historic city in Cambodia. It's known for its beautiful temples and Angkor Wat, which is one of the largest religious buildings in the world. There are many other places to see in Siem Reap, including Preah Khan temple and Banteay Srei. If Siem Reap is your next travel destination, browse through Dook's website and book one of our Top-Rated Siem Reap Tour Packages. All the packages are all-inclusive. That includes visa proceedings, airport transfers, accommodation, meals, sightseeing and transportation. At the end of your Siem Reap Tour, we guarantee you'll have loads of memories, smiles and gratification to take back home!
Things to know about Siem Reap (Cambodia)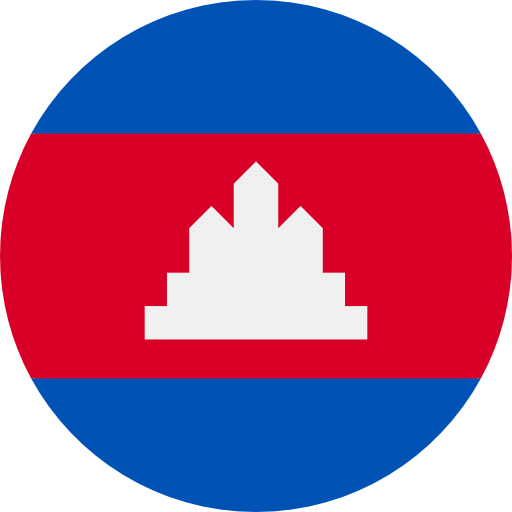 Siem Reap is a beautiful, bustling city that has been home to visitors for centuries. Its history dates back to the Angkor period, which occurred between the 9th and 15th centuries. The city was founded in the mid-13th century by Jayavarman VII, who built extensive religious structures in Siem Reap and other parts of Cambodia. Over the years, Siem Reap has grown into a major destination for tourists from around the world and it's easy to see why. The city has beautiful architecture and temples, as well as plenty of restaurants and hotels to choose from. There's a lot of street food in Siem Reap and it's very tasty! Make sure to try their papaya salad, sticky rice and mango salad, and anything else they serve with fresh vegetables like bitter melon. The city is easy to navigate. Siem Reap is a great place to get around, and it's easy to figure out where things are. Most of the major attractions are in the centre of town, so it's easy to get from one place to another. You can visit this beautiful city from December to January with its tropical wet climate. It will be one of your promising vacations ever!
Airports
Siem Reap International Airport
Best time to visit
Dec-Jan
Climate Types
Tropical Wet, Dry
Experiences in Siem Reap
If you're interested in experiencing the authentic side of Cambodia, then you can't miss a visit to Siem Reap. This bustling city is home to some of the country's most beautiful temples and shrines while offering travelers a wealth of cultural experiences that are unlike any other. There's so much to do here! From wandering through the markets to exploring the city's ancient ruins, there's an activity for every traveler's taste. But if you're looking for something that's more up-close and personal, it won't be hard to find locals willing to show you around their hometown. It doesn't matter if you're looking for a quiet stroll or something more energetic; whether you want to go off-the-beaten path or explore local culture, Siem Reap has something for everyone.
Top Attractions in Siem Reap
There's so much to catch a glimpse of in Siem Reap. It is a place that everyone should endure at least one time in their lifetime. The temples are magnificent, the people are welcoming and the food is delicious! It's also a great place for hiking and exploring the countryside, where you'll find charming villages and acres of rice paddies. The attractions in Siem Reap are worth visiting even if you're not planning on staying overnight: The Angkor Wat is one of them!
Include Siem Reap in your itinerary or make it your choice destination, but either way, don't miss this unique historical and cultural experience in Cambodia. It's close to Angkor Wat and other temples, making it an excellent place to spend some time exploring this part of the country. The Temples of Angkor are the main reason to visit Siem Reap, which is Cambodia's most iconic site. The temples were built between the 9th and 13th centuries by the Khmer Empire, who ruled this region at that time.

The four main temples are Angkor Wat (the largest), Preah Khan (the second largest), Bayon (a temple dedicated to Suryavarman II) and Thommanon or Ta Phroms (a Buddhist monastery). All these sites are located within close proximity to each other in Siem Reap province. Apart from the above four, there are three more temples which you can explore through our Siem Reap Tour Packages. They are Phnom Bakheng (Buddhist and Hindu temple), Banteay Kdei Temple and Banteay Srei Temple.

Angkor Wat is a temple complex in Cambodia that was built by Suryavarman II in the early 12th century. It is dedicated to Shiva and houses some of the most significant religious monuments in Southeast Asia. The temple is considered to be one of the largest religious monuments in all of Asia and was designated as a World Heritage Site by UNESCO in 1992. Witnessing the sunrise at Angkor Wat is worth a shot!

Angkor Thom is a walled city and the capital of the Khmer Empire. It was once home to more than 100,000 people who worked in the temple complexes and palaces that surrounded it. The Bayon temple is one of these temples, which is considered as one of Cambodia's most important monuments because it was built during the 12th century by King Jayavarman VII. The temple has around 54 towers, including those on top of its central tower which looks like giant heads looking down at visitors below. You can climb up through some narrow staircases inside before reaching an open terrace where you can see all around you!

Ta Prohm is a temple in Angkor, Cambodia. Built in the late 12th century, it was named after Jayavarman VII's mother. The temple is known for its massive trees and the jungle-like atmosphere that has grown up around it. A few scenes of the movie 'Tom Raider' were filmed in this location! Banteay Srei was built in 967 by Yajnavaraha, who was the brother of King Suryavarman I. It is the smallest temple in Cambodia, but it's covered in beautiful carvings. This temple is also known as the "Citadel of the Women" for its numerous sculptures of 'Apsaras' that can be seen in and around the temple.

It has many different statues that include gods and goddesses, human figures and animals. Another highlight of this temple is its roof decorated with thousands of intricately carved panels depicting mythological scenes from Hinduism, Buddhism and local folklore such as stories about Indra riding his elephant Airavata or Sati being consumed by fire when she was burned for disobeying her father's orders not to marry Shiva. With our Siem Reap Tour Packages, you will get to see the 'Landmine Museum' located close to the temple as well.

If you've ever wondered what it's like to be a landmine victim, the Cambodia Landmine Museum is here to tell you. The museum takes visitors through the history of landmines, from their creation in World War I to their use in the Vietnam War and beyond. The exhibit is interactive and engaging, with each room telling a different story about land mines. The visitors can learn about how they were used during conflicts over the years, including World War II, Korea and Vietnam. They can also learn about current efforts to remove them from all over the world including Cambodia!

Preah Khan is a temple complex in Cambodia, located in the north of Angkor and built during the reign of Jayavarman VII. It's the first temple that visitors encounter when entering Angkor Thom, the royal capital of Angkor. The temple has four entrances, which is built with sandstone and has laterite walls. One of the highlights of the temple is "the Shrine of the White Lady", dedicated to Jayavarman VII's wife.

Take some time out from your Siem Reap Tour and visit Koh Ker. It is a remote temple complex located in the mountains built by Jayavarman IV. The tourists can now see its awesome relics built with laterite, sandstone and brick. The main Sanctorum of the temple is a 36 m high seven-tier pyramid.

Siem Reap is also home to many great restaurants that offer local cuisine as well as more western options. If you're looking for something fun and unique, consider taking up one of our Siem Reap Packages and visit the local market where vendors sell clothing made from recycled materials or handmade goods from their homes!

Pub Street is one of the most popular spots in Siem Reap. It's packed full of great restaurants, bars and nightclubs. You can eat great food and drink lots of beer, which makes it a fun place to go out on Saturday night!

When hunger strikes while enjoying your Siem Reap Tour, enjoy a feast at one of the many fine dining establishments as well as local Khmer food. Khmer cuisine is primarily based on rice and soy sauce, but also includes various fish dishes and meat stews. The most common dish is called Kham Xao, which consists of fried rice noodles wrapped around minced pork or chicken with a mixture of lime leaves, onions, garlic and chillies. Other popular choices include khao soi, a noodle soup made from boiled egg noodles served with coconut milk. Another common food is tom yum goong, a sour soup made from shrimp paste stewed in a broth flavoured with lemongrass and som tam pla raang, noodles marinated with fish sauce!

For something more like home-style cooking try Isaan food such as pad thai (padee), curry paste chicken curry served over rice noodles, Nam prik pao gain, a yellow curry chicken served over steamed jasmine rice topped with crushed peanuts; thang naow moo view, marinade grilled pork belly stuffed inside steamed fish head wrapped up around sweet basil leaf stem garnished with coriander leaves then deep fried until crispy golden brown then dipped into homemade sweet chilli sauce!

If you want some additional fun take a cooking class at Siem Reap to learn how to cook traditional Khmer food like Amok fish or steamed pork belly with garlic and shallots with our Siem Reap Packages! It's going to be fun learning about ancient recipes from the Khmer empire through the eyes of someone who grew up with them!

If you'd rather learn something more practical than cooking skills, why not consider taking a Vipassana meditation class? The practice helps people cultivate mindfulness while also stressing their bodies out by sitting still for long periods of time and it doesn't hurt that there are usually free classes available all around town! Get the best slot with our Siem Reap Tour Packages!

Things to keep in mind when visiting Siem Reap

When you visit Siem Reap, you make sure that you explore all the great temples of Siem Reap. This may sound obvious, but it's not always easy when your schedule is jam packed with activities and sightseeing. The trick is making sure that your time in Angkor Wat is as full as possible while still leaving room for other fun things like exploring the War Remnants Museum or the Angkor Center for Conservation of Biodiversity.

These are just a few of the many places to see and things to do in Siem Reap. There is so much more in its store! If you are planning on visiting Cambodia, plan a trip to Siem Reap with Dook's Siem Reap Holiday Packages. Dook International is a well-known travel agency providing your packages with world-class amenities all over the world. To date, Dook has coordinated tours for over five lakh travel enthusiasts to more than 500 destinations!
Explore More: Attractions in Cambodia

Book Package: Cambodia Tour Package