While its progress for years was lulled with a tragic history of war and bloodshed, Cambodia came back even stronger becoming the tourism mecca in Asia and has today pinned itself prominently on the tourism map. Although we must admit that this incredible country is synonymous with its dark history, the numerous temples and their architectural brilliance, there is so much more on the long list of Cambodia Attractions to explore; so much so that you'll be baited to ask for more. Watch the sunrise over Angkor Wat or the ruins of Ta Prohm, explore the riverside boulevards and art galleries popping up in Phnom Penh, experience Siem Reap's hip cafes and fine dining beyond the ancient temples, see the rurally rich Battambang or travel around the coastal towns of Kep and Sihanoukville- whatever is your preference, these wonderful places to visit in Cambodia will truly make your travelling to the country an experience to remember! If you are a nature aficionado, you will be happy spending your extra time amongst Cambodia's natural wonders such as Tonle Sap Lake and jade-hued Yeak Lom Crater Lake while you meet and get along with the most hospitable Khmer people who are believed to be the strength of the country.

For Cambodia, if Siem Reap is its spiritual soul, Phnom Penh is its wild heartbeat. Eclectic and fascinating, chaotic yet charismatic, the capital city Phnom Penh envelops visitors in its bustling city life, hip cafes, world-class dining, riverside boulevards and a lively nightlife while there is also a shimmering coastline of sandy white beaches that tempts every sun sloth. The wide portfolio of Phnom Penh Attractions includes the famed National Museum of Cambodia known for its impressive terracotta exterior and a massive collection of Khmer sculptures, Psar Themi which is a great place for local indulgence, Tuol Sleng Genocide Museum that narrates the dark crimes of the Khmer Rouge, killing fields of Choeung Ek that reflect upon the blood-filled past and of course, the unmissable Royal Palace complex. Read on to get more ideas on the magnificent places to visit in Phnom Penh and the typical touristy things to do in the city.

If you have ever conjured up an image of the ideal country where the ancient and modern worlds collide, Cambodia fulfils your travel dream! To filter out the choices for you, here's our list of Top Cambodia Tourist Attractions that will have you visiting and experiencing these unique highlights, time and again.

Top Places to Visit in Cambodia and Phnom Penh: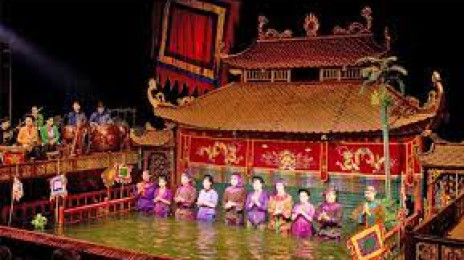 Thang Long Water Puppet Theatre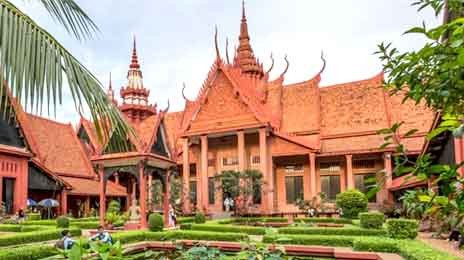 National Museum of Cambodia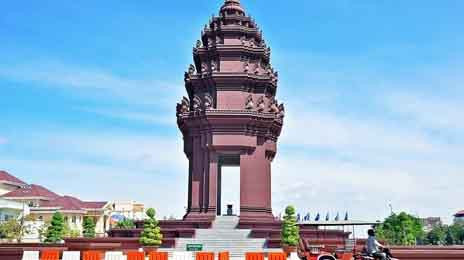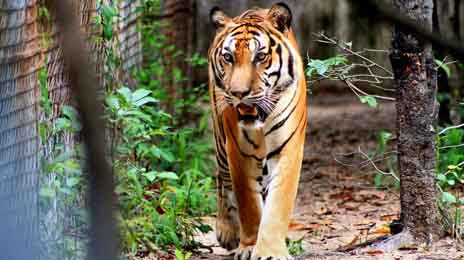 Phnom Tamao Zoological Park and Wildlife Rescue Center (PTWRC)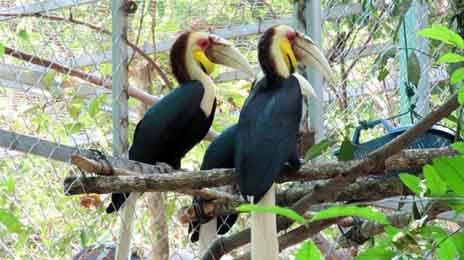 Angkor Center for Conservation of Biodiversity (ACCB)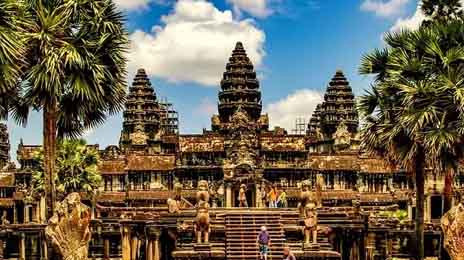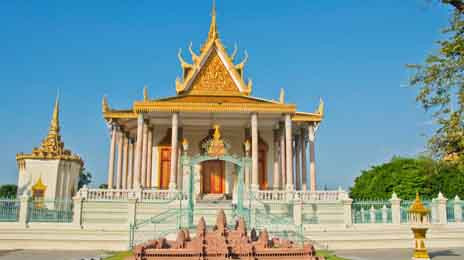 Wat Preah Keo Morakot (Silver Pagoda)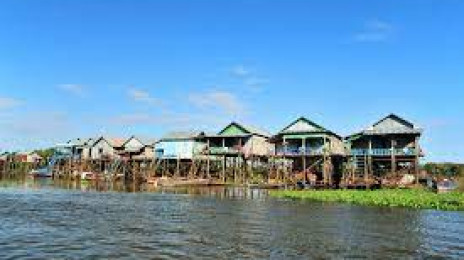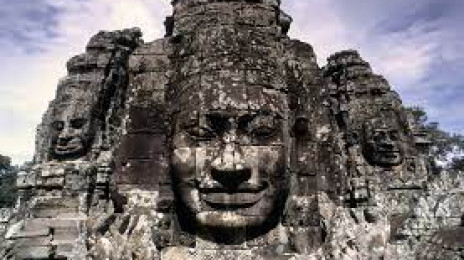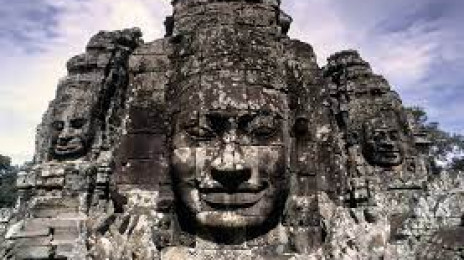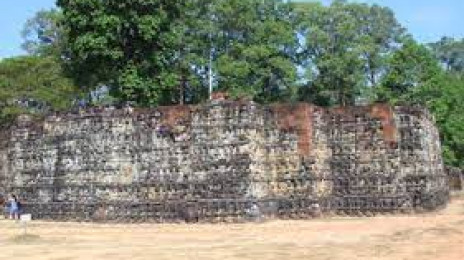 Preah Ponlea Sdach Komlong (Terrace Of The Leper King)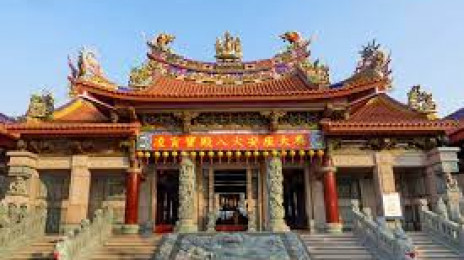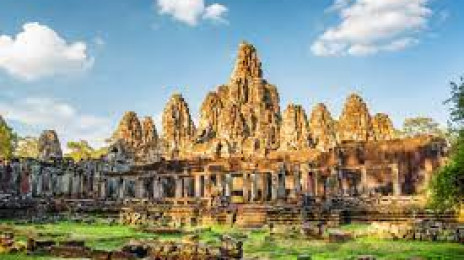 Angkor Thom
Angkor Thom alternatively Nokor Thom located in present-day Cambodia was the last and most enduring capital city of the Khmer Empire. It was established in the late twelfth century by King Jayavarman VII.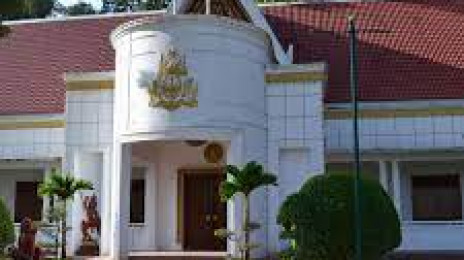 The Royal Palace
The Royal Palace was first built by king Suryavarman I and used continuously from the 11th to the late 16th century AD. During that period the area was transformed and restored several times. Recent excavations have revealed many remains such as a 10th-century temple that was built by a minister to Yasovarman I which was probably considered to be this ministers residence.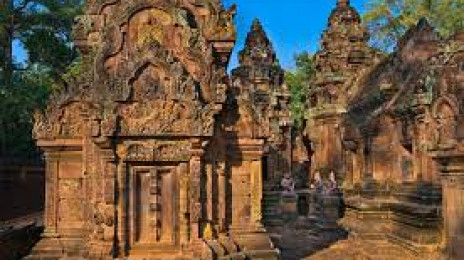 Banteay Srei
Banteay Srei or Banteay Srey is a 10th-century Cambodian temple dedicated to the Hindu god Shiva. Located in the area of Angkor it lies near the hill of Phnom Dei 25 km northeast of the main group of temples that once belonged to the medieval capitals of Yasodharapura and Angkor Thom.