Top Mombasa Tour Packages
Mombasa is one of the most popular tourist destinations in Kenya. It is a true melting pot of cultures in the Indian Ocean and provides a unique experience due to its multi-cultural aspect. It is also the largest city in Kenya with a considerable population. If you want to visit Mombasa this holiday season, Dook International offers a variety of Mombasa Tour Packages to make your Mombasa Tour an absolute breeze when it comes to planning! Book your Mombasa Package ahead of time and pay after the holiday to make sure there isn't an ounce of stress during your vacation.

Things to know about Mombasa (Kenya)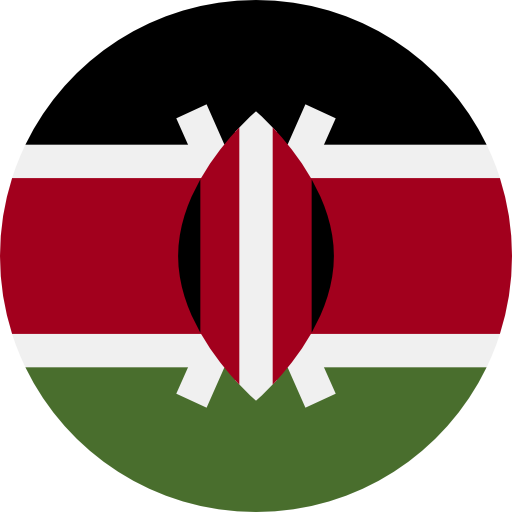 Mombasa (in Coast Province) is the second largest city in Kenya, sitting on the Indian Ocean and is the host to the Coast Province administration. Both a sizable port and an international airport are present. The city serves as the hub of the coastal tourism sector. Due to the numerous ownership transfers and the fights that led to those ownership changes, Manbasa's original Arabic name was changed to Kisiwa Cha Mvita (or Mvita for short), which means "Island of War." The town is also the seat of Mombasa District, which, like most other districts in Kenya, is named after its principal town. Book one of Dook's Mombasa Holiday Packages to get the most out of your trip this important city!

Airports
Ukunda Airstrip, Bamburi Airport, Mombasa Airport
Currency
KES (/-, /=, K, Ksh)
Experiences in Mombasa
The travelers who reach Kenya's coastline will find Mombasa, a mingling of languages and cultures from all sides of the Indian Ocean, waiting for them like a delectable dessert. Mombasa's fusion of India, Arabia and Africa is uniquely charming and many tourists find themselves falling in love with East Africa's greatest and most cosmopolitan port. It has more in common with Dakar or Dar es Salaam than Nairobi. Your Mombasa Tour will take you on a whirlwind of cultures and it is definitely a rather interesting city.

Top Attractions in Mombasa
The city, known in Swahili as Kisiwa Cha Mvita, or the "Island of War," does, in fact, have many faces, from the passionate fervour of the call to prayer over the Old Town to the waves slamming against the coral beaches beneath Fort Jesus and the sight of a Zanzibar-bound dhow slipping over the horizon. The top attractions that Mombasa has to offer is all the temples, cathedrals, and mosques of various faiths. Utilise one of our Mombasa Holiday Packages to witness this incredible intermingling of cultures and religions.

As Mombasa is a big city with a lot going on, organising your Mombasa Tour could seem difficult. Dook International's Mombasa Tour Packages have you covered, so don't worry about making your travel arrangements or skipping any significant city landmarks. It's a terrific site to learn about regional customs and the way that trade and travel has affected the development of a city. There is plenty to see and to do here!

Best Travel Experiences in Mombasa

The majority of tourists find it impossible to resist Mombasa's stunning beaches, which are lined with white sand and its rich historical and cultural heritage. Both the beaches and the city's history are absolutely amazing. The Shimba Hills National Reserve, located just 16 kilometres outside of Mombasa, is home to forest elephants, endangered sable antelope, Sykes monkeys and Sheldrick waterfalls. One of the few coastal tropical forest remnants is found at Shimba Hills National Reserve. If you want to see this rare sight, make sure to book one of our Mombasa Holiday Packages this holiday season!

Top Things to Do in Mombasa

The Fort Jesus is the most visited tourist site in Mombasa and you will be sure to encounter it when you use one of our Mombasa Packages. It has been declared a UNESCO Heritage Site for its cultural importance. The Mazrui Hall in the fort's grounds is noteworthy because it features floral spirals that fade across a wall that is crowned with wooden lintels that were left behind by the Omani Arabs. In another chamber, Portuguese sailors scribbled graffiti that depicts the diverse naval character of the Indian Ocean, covering the walls with European frigates with four points, Arabic dhows with three points and the graceful Swahili mtepes made of coir (traditional sailing vessel).

Best Places to Eat & Drink in Mombasa

The foodies who are using one of our Mombasa Tour Packages, make sure to check out the variety of cuisines and restaurants offered by the city. If you want to try something more local, check out Urban Street Food. This central Mombasa location is a typical hipster hangout with yellow walls and an industrial air. It serves delicious coffee, burgers, hummus small dishes, and lovely fresh juices. The otherwise international menu has a clear Middle Eastern influence, with shawarma vying for space alongside pizza and a number of tasty breakfast options.

Best Shopping Places in Mombasa

Your Mombasa Tour would be incomplete without buying local handicrafts and souvenirs for yourself and for all your loved ones back home. For a great Kenyan experience, check out the Spice Market. Expect a lot of scurrying, shouting, haggling, and, of course, the exotic aroma of stand upon station of cardamom, pepper, turmeric, and curry powders, with stalls along Langoni Road serving delectable street food. This market extends between Nehru and Langoni Roads.

Why Travel to Mombasa?

Mombasa is one of the best places to visit in Kenya if you prefer history and culture to the hustle and bustle of the other major towns. It provides a very unique experience. Dook International's Mombasa Packages will ensure that your vacation is absolutely trouble-free and flawless. There is something here for everyone, whether you're a foodie or just like to explore.

Travel Tips for Travelers

It could be difficult to carefully organise your trip because there are so many things to do in this location, not to mention the range of hotels, restaurants, and other amenities. If this is your first time visiting Mombasa, don't worry—the Mombasa Holiday Packages from Dook International have you covered! To guarantee a trouble-free vacation, book one of our Mombasa Packages in advance.
Explore More: Kenya Tour Packages