Top Dar es Salaam Tour Packages
Dar es Salaam is a paradise land on the Swahili Coast of Tanzania. The city is crowned as the 'Abode of Peace' and its archaic soil validates it! Dar es Salaam, a place that has an outdated touch but with contemporary hospitality. When one talks about visiting Tanzania, this land cannot be omitted. With Dook Travels' coveted Dar es Salaam Tour Packages, we vow to let you witness it on your own as we take you through its numerous museums, beaches, parks and whatnot!
About Dar es Salaam (Tanzania)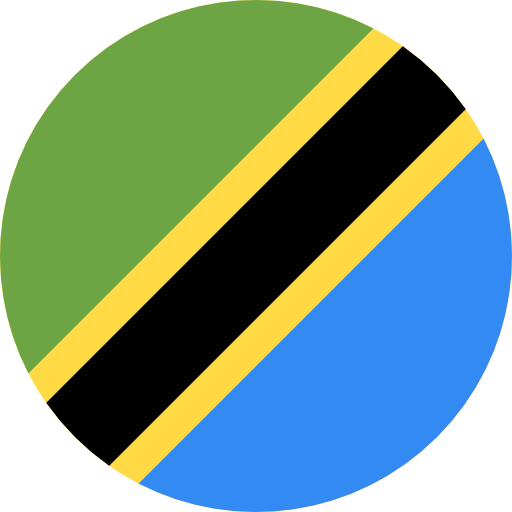 Dar es Salaam is the largest city and also the former capital of Tanzania. The city is located on the Indian Ocean coast, near Kenya and Mozambique. From being a land of the native fishermen, under the banner, 'Mzizima' to evolving into a predominant trading and port centre, Dar es Salaam has amassed a lot of prosperity along its way. Dar es Salaam was founded by the first Sultan of Zanzibar, Majin bin Said in 1865-66. It became a center for trade, commerce and education after colonization by Britain in 1892. Dar es Salaam also played its part as an important port during World War II when it served as a naval base for Allied forces fighting against Germany's Afrika Korps, the German army stationed throughout Africa. The easy way to travel to Dar es Salaam is by air. The nearest terminal is the Julius Nyerere International Airport. As Dar es Salaam is a port city, sea-route is another viable option! Once you step on this traditional Tanzanian land, from the exotic beaches to the traditional villages, our Dar es Salaam Tour will be a noteworthy one!
Airports
Julius Nyerere International Airport
Experiences in Dar es Salaam
Dar es Salaam is a beautiful city with many attractions for travellers. It's the perfect place to relax, sightseeing and enjoy life by the beach. There are so many different things to do in the city, from spending time at one of its many museums or enjoying one of Tanzania's best beaches. You can also spend time learning about Tanzania's history by visiting some historical sites like Kivukoni Fish Market!
Top Attractions in Dar es Salaam
Dar es Salaam has a lot to offer for travel enthusiasts. The attractions in the city are mesmerizing enough to buzz back every time, for both locals and foreigners alike! The city itself is the largest in Tanzania and its home to over 2 million people. It has a lot of history, being one of the oldest cities in Africa. The city also has many museums and galleries that you can visit if you're interested in learning more about its past or present.
Plan A Trip To Dar es Salaam
As we help you plan your itinerary, we will take you across the assorted point of interest that our Dar es Salaam Tour Packages cover. The best juncture to start your Dar es Salaam Tour with Dook International is the National Museum and House of Culture. It is the world's second-oldest museum. The museum has a substantial collection of artefacts and cultural items pertaining to the history of Tanzania, as well as other African countries. This establishment began its functioning in 1934 with more than 100 exhibits on display including carvings, paintings and sculptures from all over Africa. In addition to these artefacts, there are also exhibits on how people lived before colonization by Europeans who came during colonial times, around the 1800s!

Located on the grounds of the National Museum is the Askari Monument. It is an esteemed monument in Dar es Salaam, Tanzania dedicated to the soldiers who died in World War I. It was built in the 1920s and is the only monument dedicated to fallen soldiers in Tanzania.

Go to Bongoyo Beach! Out of the four island family of Dar es Salaam Marine Reserve, Bongoyo Island is the one island that can be heralded as, 'the tourists' favorite'. Bongoyo is a small island off the coast of Dar es Salaam and is a great place to stop for snorkeling or diving, as well as swimming in the turquoise waters or sunbathing in the glittering sands. Also, if you want to see great fish life underwater then this is the place to go! Pre-book your diving bout through our Dar es Salaam Packages.

Beaches in Dar es Salaam are magical! If you're looking for a nice beach, Oyster Bay is the place to go. It is one of the most affluent landmarks in Dar es Salaam. Cocoa Beach or Coco Beach is the other name of Oyster Bay. It's located on the Indian Ocean and has several hotels, restaurants and bars. The best thing about this beach is that it's not crowded at all! So if you want to relax in peace while enjoying your Dar es Salaam Tour, then Oyster Bay will be the best bet! Apart from that, there are also many activities available such as swimming or snorkeling. The best time to enjoy such activities is from early morning till late evening!

The Village Museum is a great place to learn about the history of Tanzania. It's located in Ilala, a village outside Dar es Salaam. The museum has interactive exhibits and artworks that are worth looking at! When in a port city, never miss out on the seafood that the land offers! Kivukoni fish market is in our Dar es Salaam Packages itinerary. This market in Dar es Salaam is one such place where you can experience the authentic taste of Dar es Salaam. Kivukoni fish market is a popular tourist attraction located in the City Centre. Hence if you want to get your fish fresh and cheap, this is definitely the place to go.

The market has been there since 1685 and has been renovated several times over the years, but it still retains its original charm and atmosphere. The stalls sell fresh fish from all around Tanzania as well as from other African countries such as South Africa or Uganda, some foreign traders sell their products here too!

Another point of interest worth visiting is the Slipway Arts and Crafts Centre. It is located in the heart of Dar es Salaam and it's a great place to buy souvenirs, gifts and more. It also has some great cultural exhibits about Tanzania that you can learn about while browsing through its merchandise. Through our Dar es Salaam Holiday Packages, you will get plentiful time to go shopping and load your bag up to your heart's content!

The Slipway Arts & Crafts Centre is open daily from 9 am to 5 pm (closed on Mondays). The centre is closed on Tuesdays when they have their weekly market day.

The other attractions that you can visit through our customized Dar es Salaam Tour Packages are Kariakoo Market, Mwenge Woodcarvers Market, St. Joseph Cathedral, Azania-Front-Cathedral, Nyerere Bridge, Pugu Hills Nature Forest, Le Grande Casino, Fungu Yasini Island, to name a few. Hike around the Temehu Falls which bestows fascinating views across Luanda Bay while exploring lush rainforest trails leading downriver towards this natural wonder!

Dook International's Dar es Salaam Packages include all those sites that descant the history, lineage, individuality and livelihood of the land. Our packages are all-inclusive and worth every penny you spend. If you wish, you can enjoy the complete trip with us, and pay back later at the end of your Dar es Salaam Tour.
Read More: Top-Rated Tanzania Attractions

Book Now: Tanzania Tour Packages