Top Nairobi Tour Packages
Nairobi, the capital of Kenya is considered as one of the world's most lively cities. With its clean air quality and low crime rate, Nairobi is the city for families with kids of all ages, with plenty of children's activities all around. With Dook Travels' exclusive Nairobi Tour Packages, you will get to witness some amazing and beautiful places the city of Kenya has in its reserve. To make your trip a bit more enjoyable we, at Dook have added an amazing feature. Pre-book without any penny, enjoy the tour, and pay later at the end of your trip!
Things to know about Nairobi (Kenya)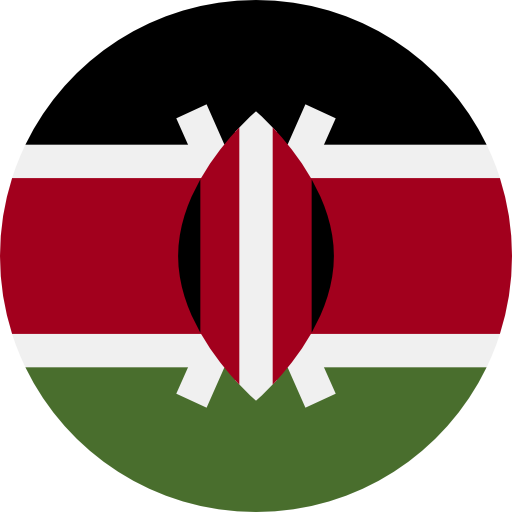 Nairobi in Kenya is the largest city in the country. It is also known as the safari capital of Kenya. It is home of over 3 million people and has an estimated population density of more than 6,000 people per square mile. If you want to experience the culture of this beautiful city then make sure you visit during one of their famous festivals such as the Luhya Festival or Day of the Dead. The topography of Nairobi is fairly flat and covered with wetlands and swamps. There are several rivers that flow into Lake Victoria, which is the source of much of Kenya's water supply.
The city's climate is tropical and has a hot, humid climate all the year round. Rainfall averages between 4 inches to 4 feet per year (100mm to 120mm). The best way to start your Nairobi Tour from your hometown is by air. Nairobi has two airports- Jomo Kenyatta International Airport and Wilson Airport. Nairobi is known for its coffee culture. Several large coffee plantations are found throughout the city. Some of the delicious and popular dishes of Nairobi are nyama choma, ugali, githeri, roasted makai, fish, matoke, and mandarin. Nairobi also offers many Indian-inspired dishes like biryani, masala chai, masala chips, samosas, bajias, chapati and similar others which are preferred by tourists from all over the world!
Airports
Nairobi / Wilson, Jomo Kenyatta International Airport
Experiences in Nairobi
If you're looking for a place to kick back, relax and enjoy some of the best food and drinks in the world, then look no further than Nairobi. This capital city is renowned for its diverse landscape and its people who often describe themselves as friendly and kind. The city is home to many different cultures and traditions, including Indian, Somali, Chinese, English and many such. The local cuisine is also very diverse with influences from all over Africa.
Top Attractions in Nairobi
Nairobi is home of many cultural, natural and historical attractions. The city is graced by several museums and the Nairobi National Museum is the leading trademark for the National Museums of Kenya. The city is a great place to take a stroll or go on a bike ride along the Nairobi National Park's routes or through its forests. From boat trips to hiking, Nairobi is a place where one can be the closest to nature and its amazing creations. Moreover, it is known as the "Garden City" because of its lush green landscape, which includes many parks and gardens.
Nairobi is a city in Kenya situated at the foot of Mount Kenya. It is located on the west side of the country and has become one of the most popular tourist destinations in Africa. The city is home to many international organizations such as the United Nations Environment Programme (UNEP), United Nations Food and Agriculture Organization (FAO), International Civil Aviation Organization (ICAO), World Health Organization (WHO), International Atomic Energy Agency (IAEA), African Development Bank Group (AfDB), World Bank Group (WBG) and International Monetary Fund (IMF).

It is an interesting place that has some amazing and beautiful places to see. The city's natural hubs like Nakuru National Park, Mikindani Wildlife Sanctuary and Samburu National Reserve are worth visiting. To mention notable attractions in Nairobi that are must-to-visit in your itinerary, you can start with the Kiunga Hill Hotel. This hotel offers guests beautiful views overlooking Nairobi's skyline from its decking terrace bar area overlooking Kikuyu Road while they sip on drinks during happy hour or dinner time! If you want to stay here, you can book it through our customized Nairobi Holiday Packages!

Take a stroll in and out of Kikuyu Road. This street has become one of the most popular tourist destinations due to its lively atmosphere where you can find shops selling arts & crafts as well as food items that you would love eating!

The next best attraction is the world-famous Mount Kenya. One can enjoy great views from this mountain by either going on a boat trip along Lava Cliff Gorge or hiking a trail up there until reaching Uhuru Peak, the highest point in Africa. You can book one from the myriad range of Nairobi Tour Packages available which accommodates a boat trip around Mount Kenya.

Nairobi is home to diverse other tourist hot spots. You can go on a safari, see the giraffe centre, or visit an animal orphanage. You could also go to the National Museum and learn about Kenya's history. If you want something more relaxing than that then maybe you should visit Karen Blixen museum which is named after one of her books called "Out of Africa." It's located by the Karen Blixen Park where live lots of animals like zebras, elephants and lions. The park has many trails that are perfect for hiking around while observing all these wild animals!

The giraffe centre is a great place to visit because it's home to over 100 endangered Rothschild's giraffes that can be viewed through live feeds or in person when you visit their habitat at night. The animal orphanage is also worth checking out closely if you want to see some orphaned baby animals. To end with, don't miss out seeing one of Nairobi's most famous attractions - The National Museum!

Nairobi National Museum is a living museum, with exhibitions that change every couple of months. The museum is housed in a building designed by architect Sir Thomas Lipton, built in 1905. There are very few artefacts on display, but what you see is eye-catching and interesting. Artefacts include ancient carvings from around the world, including a piece from Egypt; objects from early farming cultures in Africa; and even a toy dinosaur from the 1960s!

There are also displays dedicated to music and dance. The most important collections are those relating to colonial Kenya. You can go through exhibits about the British Empire, which ruled over this region until 1963; or about German East Africa (now Tanzania), which was once part of British East Africa and was then ruled by Germany until World War I cut off trade routes between them; or about British Kenya (now Uganda), which was ruled by Britain until independence in 1962!

The Nairobi National Park is another great place where visitors can explore nature by hiking through forests filled with wildlife including elephants! This park will bestow a sense of joy and satisfaction to everyone who visits it and spends time exploring different areas such as marshlands along riverside trails along dirt roads leading into deep valleys covered by dense vegetation; This Nairobi Tour will surely make you learn more about how life prevails here in Kenya.

For a smooth experience, it is highly recommended to use a guide in Nairobi as it can be a very tricky place for inexperienced tourists. With Dook International's Nairobi Packages, you will be assigned an experienced tour guide that will accompany you throughout your trip! Dook's tour guides are professionally trained, well aware of all the best places and know how to get there without getting lost or injured.

If you are travelling to Nairobi for the first time, there are a few things to keep in mind. It is always recommended to do a lot of research about the best hotels and restaurants. Furthermore, there is a simple door to keep these problems away, book one of our exclusive Nairobi Tour Packages. The packages are all-inclusive. Everything related to visas, airport transfers, accommodation, meals, transport, tours, and sightseeing will be made available to you from our end.

When booking your flight to Nairobi make sure you know exactly how long you will be staying in the city. If you are planning to visit all the attractions in one day, then booking a flight that takes around 2 hours is ideal. However, if you are travelling to Kenya's capital city from India or America, then it would be far better to plan for at least 3 days of sightseeing and exploring before going home again. Indian travelers can go through the Nairobi Tour Packages from India, which are not only budget-friendly but also ensure complete comfort and safety throughout the trip.

Dook International offers deluxe tour services for travel enthusiasts both at national and international levels. All the facilities and amenities provided are modern and updated with cutting-edge technologies. Till date, Dook has offered tour services to over five lakh customers in over 500 destinations.
Explore More: Top Attractions in Kenya

Book Package: Kenya Tour Package