Top Milford Tour Packages
If you are visiting Milford, there is no better place to go than the Milford Track. The track is a challenging hike that will take you through some of the country's most beautiful places. You will see amazing views of lakes, mountains and forests on your way to the top of Mt Aspiring National Park. The Milford Tour is a must-to-do for anyone who visits New Zealand and it can easily be combined with many activities such as kayaking or white water rafting through our coveted Milford Tour Packages.
Top things to know about Milford (New Zealand)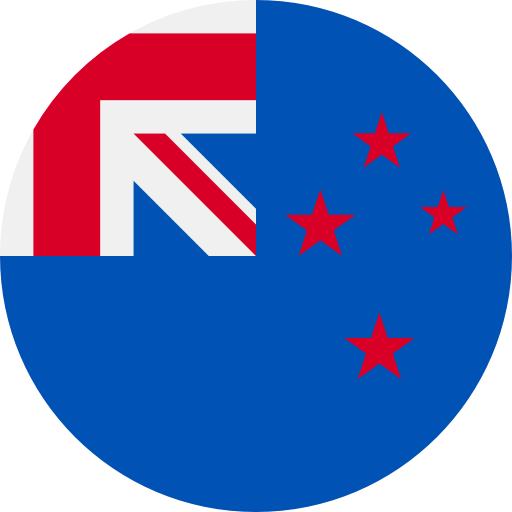 Milford is actually a fjord that extends for some 35 km (22 miles) from its headlands into the Tasman Sea with an average width of 3 km (1 mile). The sheer cliffs along this coastline are up to 600 m high, giving it its name. Milford means "mighty stream". It is the one and only fjord in the whole of New Zealand that is accessible by road. Piopiotahi is its traditional Maori name. It stands for, 'one single piopio'. There is an interesting history behind it. Piopio is the name of a bird that was native to this land. Legend says that when the great Maui died, only one piopio flew over the land and thus the name of the place came to be 'Piopiotahi'.
This stunningly beautiful area offers many recreational activities including kayaking tours through crystal clear waters where you can see seabirds flying overhead; hiking trails through dense forest or along the shoreline where you can spot seals basking on rocks; mountain bike rides through sand dunes with panoramic views over Milford Sound; fishing trips where you might catch your own dinner! The best time to visit this majestic land with the mesmerizing marine climate is from September till November. During this time you can witness Milford in its full bloom. You have to land at the Auckland International Airport and drive to Milford. Does it concern you? Just relax and enjoy! Our Milford Packages have it all covered.
Airports
Auckland International Airport, Waiheke Reeve Airport, Whenuapai, Pikes Point Airport
Best time to visit
Sep-Nov
Experiences in Milford
If you're looking for a trip to New Zealand that is far from the hustle and bustle of the cities and tourist traps, then Milford might be just what you're looking for. The Milford Track is a popular hike in this area that takes hikers through dense rainforests and along riverbanks filled with waterfowl. It's not just beautiful, it is also a great way to heal your body while enjoying nature up close!
Top Attractions in Milford
If you're looking for a place that has the best of both the worlds, look no further. Milford it is! Let us help you plan your itinerary. You can always start with the Milford Track. The Milford Track is an amazing experience of nature and culture. You will see spectacular views of mountains, rivers and bush while hiking through the stunning landscape along its nearly 100 km in length.

The Milford Track offers visitors a chance to experience New Zealand's history first-hand as well as its wildlife in all its glory, from birdsong to native plants and animals such as wallabies (kangaroos) or possums who live alongside them on this track! You can also take part in activities such as guided walks or horseback rides along the way if you choose; it's up to you how much time you want to spend exploring this magical place. Also, if you are looking for an easy walk with a lovely sight, you can again take the Milford Track. The track follows a river and meanders through a native bush that was once home to Maori tribesmen. You'll see both falls as well as other waterfalls along the way.

If you have never had any hiking experience, Milford Track is the right place to go for it! The Milford Track is a popular hiking trail that runs from Milford Sound to the Hooker Valley. It's a challenging trail and can be done in about 10 days, but if you want to make it more enjoyable, book one of our Milford Holiday Packages in advance.

The track has four huts along its length: Fox Glacier, Tasman Lookout, Big Rock Hut and Haast Pass Hut. These huts are usually booked out long before they open up for visitors which is around 2 months ahead of time. To get into these huts without booking ahead of time and therefore paying full price, you have two options: either walk all day on foot or book in advance! With our exclusive Milford Tour Packages, you wish for it, we do it!

A little more about the track! The Milford Track is a 39 km hike. It takes 3-4 days to complete, and you can also take a boat ride or helicopter ride from Queenstown to the start of the track. If you don't want to hike all 39km, there are shorter sections that allow you to see some amazing views along the way!

Next, in your Milford Tour itinerary is Sutherland Falls. This is a great option for swimming. Paddle at the base of Sutherland Falls, and take a stroll around. However, you must take utmost care, the water below is freezing cold!

Sutherland Falls is located just outside Queenstown, New Zealand's biggest city and another one of New Zealand's most popular tourist destinations. This waterfall can be seen from above or close up at its base. It's one mile long but it flows out at least 50 meters wide! It's considered one of New Zealand's greatest waterfalls due to its size and beauty; with shallow pools along its banks where people swim in the summertime when there isn't much else going on around town besides hiking trails leading up into surrounding mountainsides where visitors can get even closer views without having too much equipment necessary for doing so like ropes, pole so on and so forth.

Milford Sound is a UNESCO World Heritage site and a popular tourist destination in New Zealand's South Island. Located in Fiordland National Park, on the west coast of New Zealand's South Island, It has a lot of waterfalls, including the Rainbow Falls and Te Waikoropupu o Te Waka a Rakiura (the Manawatu River). This area also contains Mount Aspiring National Park, which has an enormous glacier surrounded by blue ice.

There are many activities that one can do in and around Milford Sound. You can walk from Milford Sound all the way up to Haast and back. If you want to see dolphins or whales, take a boat trip around the coastline of Milford Sound during your stay. You can customize your Milford Tour Packages accordingly so that you do not miss out on the fun. Allow us to take you around the town and bring you out onto the water for adventure!

Another thing worth checking out when visiting Milford Sound is walking along its shores; there are many beautiful beaches where you can stop off on your way between towns like Te Anau or Fiordland National Park entrances.

Take a walk in the footsteps of the pioneers and see what life was like on your own adventure to Milford with us. Dook International till date has served more than five lakh tourists to date and almost every tourist from India has applauded us for our services through the Milford Tour Packages from India!
Explore More: Attractions in New Zealand

Book Package: New Zealand Tour Package