Top Queenstown Tour Packages
With a penchant for adventure, Queenstown provides a variety of high-adrenaline activities, including jet boating. When the weather gets cooler, Queenstown Tour Packages is designed by Dook Travels and has become a top-notch ski resort with four ski regions, a variety of sports, bars, cafes, and areas to unwind. For adventurers of all stripes, Queenstown is a natural park that offers an incredible backdrop for a wide range of sights to visit and things to do. In Queenstown, each season has its distinct feel, and the great news is that most activities are available throughout the year. If you are eager to visit this rejuvenating city, look at Dook's excellent range of Queenstown tour packages from India. These packages are specially created to offer our customers the best accommodations and facilities in Queenstown, no matter how long they plan to spend here.
About Queenstown (New Zealand)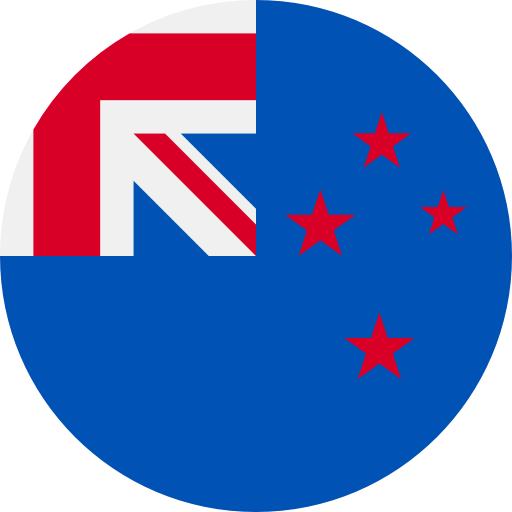 Around 1862, the gold rush era started after two years of settlers cultivating the land surrounding Lake Wakatipu. The region's gold rush was initially sparked by Rees's farmworkers' discovery of precious metals. Thousands of miners, traders, and carts who came to Queenstown in search of gold stayed at this hotel. On the shores of the main municipality, this hotel was rebuilt in 1871 and continues to be used as a hotel. Entrepreneur Bendix Haldenstein gave the Queenstown Peninsula to the community during this period, around 1866 and 1867. Since then, the Queenstown shore as we know and love it today was developed in this area thanks to the development of public gardens and sports facilities. Although not verified, it is thought that the name was chosen because Queen Victoria had given the title Queenstown to a small town in County Cork named The Cove, and the miners were of Irish descent.
Before these were built, rivers were the primary transportation method out of Queenstown. Roads began to develop in the region around Queenstown in the 1930s. Then, in 1947, what is today recognized as Coronet Peak near Queenstown, saw New Zealand's first commercial ski area construction. Queenstown introduced the first jet-powered navigation boat around 1958, close to Kawarau Falls. In November 1988, it began offering commercial bung jumps off the Kawarau Bridge. These extreme sports paved the way for Queenstown's public status as the world's largest excitement city.
Airports
Queenstown Airport
Best time to visit
Dec-Feb
Experiences in Queenstown
The Kawarau Bridge Bungy, the country's first and most popular Bungy jump, and jet boat thrills over the uncontrolled grandeur and beauty of the Shotover River's white-water rapids all can be found in Queenstown, which would be known as the adventure capital of the world. Skydive so over the Southern Alps and the nearby lakes and take in breath-taking views, or if you would like to get a little closer to the ground, ride a quad cycle to discover the rocky gorges & stream crossing. Perhaps the best way to experience Queenstown's diversity is through your palate. Try any popular burgers at Fer burger (opens in new window), get something sweet from any dessert store like Patagonia Chocolates or Cookie Moments Cookie Bar, or visit any of the many fine-dining restaurants. The famed Gibbston wine region, where you can taste award-winning Pinot Noir and visit Gibbston Valley Winery, which has New Zealand's largest bottle cave (opens in a new window). You can locate the ideal path in Queenstown if you're looking for quick, picturesque, easy walks or long hikes. Apart from these, this city has many more things to explore. Choose the most suitable package from Dook's wide range of Queenstown Packages to experience this beautiful NZ city.
Top Attractions in Queenstown
Queenstown is, without question, the most well-known vacation spot in NZ. This small town transforms into one of the world's most energetic places during its busiest times. Nevertheless, Queenstown offers more than just hikes, bungee jumps, and Fergburger. There is a tonne of entertaining and memorable things to see in Queenstown. The vast array of things to do and see in this small town adds to affection. Queenstown continues to surprise tourists with attractions and hidden gems each day. Therefore, if you're lucky enough to travel to Queenstown, we want you to know your options for doing things and how to spend your valuable time.
Plan A Trip To Queenstown
Plan an amazing Queenstown tour with Dook to see the area's fascinating farmland, vineyards, rivers and beach. Discover the Queenstown Gardens by walking along the pathways, or try something new and try your hand at playing the 18-hole disc golf game that winds through the 14 hectares of landscaped gardens. Try the Queenstown Hill Walking Track or the Ben Lomond Walkway offers lengthier walks that showcase Queenstown's spectacular natural surroundings. Both provide spectacular 360-degree alpine views.

Take the Queenstown Gondola (which opens in a new window) up 450 meters to Bob's Peak to experience a traditional Queenstown sport. In about 5 minutes, the Queenstown gondola whisks visitors up 1,476 feet (450 meters) to the top of Bob's Peak. One can soak in the stunning view of Queenstown, Lake Wakatipu, and the Remarkable. The gondola departs from the station at the end of Brecon Street in the centre of Queenstown. For adults, the trip is NZD 46, while it costs NZD 32 for kids.

Visitors can get discounts if you bundle the gondola trip with other activities like stargazing tours, the Luge (more on that below), lunch or dinner buffets, or all three. At the gondola summit at Bob's Peak, there are possibilities for zip lining, paragliding, climbing, and Downhill Mountain biking. Even if none of that appeals to you, a gondola trip alone is worth the view. Just be sure to go on a clear day so the clouds won't obstruct your beautifully composed photo. The gondola runs every day of the year, but the hours change depending on the season of the day of the week.

Another excellent way to enjoy the stunning scenery of Queenstown is to take a scenic cruise on Lake Wakatipu. Cruises leave from the centre of town and travel around Glenorchy and Lake Wakatipu. Enjoy the spectacular view of Lake Wakatipu and the appropriately named Remarkables Mountain from the summit. Try out the Queenstown Luge (which opens in a new window) and race through banked corners, tunnels, and drops. If you're feeling peckish, grab a bite at Stratosfare Restaurant or the Market Kitchen Café. Come to the Jelly Belly Store to start picking up some treats to take home while appreciating the art created by jelly beans inside the exhibit. The crown gem of Queenstown is Lake Wakatipu, where populations of visitors congregate each afternoon to soak in the final sun's rays. One of the best vantage points to see the sunset behind the Southern Alps is from Queenstown's shoreline of Lake Wakatipu.

In Queenstown, there are two distinct scenic cruises available. The first trip involves riding the catamaran and aboard the Southern Discoveries vessel Spirit of Queenstown. At just NZD 40 per person, this cruise is one of the absolute cheapest things to do in Queenstown and travels the furthest along the lake. One may book their sunset dining cruise and enjoy drinking and dinner while taking in some of the finest vistas in the area for an extra special experience.

In Queenstown, Fer burger is arguably the most well-liked restaurant. Travellers from all over the globe visit to taste what many consider the best burger in New Zealand and probably the entire world! Seriously, Fer burger is so well-liked that there's already a queue out the door at 10 in the morning.

The mix of a fresh bun, juicy patties, and a variety of sauces and cheese takes this fast burger meal to the level of fine dining. They offer a wide variety of burgers, one of which is vegetarian, but my favourite is the Classic Ferg with blue cheese. A few distinct restaurant terraces on Steamer Warf are some of the best spots in Queenstown to watch the sunset. Visit Perky's Floating Bar, Public, or Little Blackwood. These restaurants are all lakefront and offer extensive food and drink choices.

Alternatively, one may go to Queenstown Beach to watch the sunset for nothing! One can legally drink booze at Queenstown Beach up to 10 p.m., so take your cheeky drink and soak in nature's brilliant show.

Exploring the botanical gardens is definitely among the best things to do in Queenstown. Why not visit the Queenstown Gardens, which are near, cost nothing to enter, and are stunning? You can stroll a 2-kilometre (1.2-mile) loop thru the gardens that takes you thru a forest, along Lakes Wakatipu's shoreline, and of all, through flowers and beautifully tended garden beds. The Queenstown Gardens are especially special to see inside the springtime when they bloom.

New Zealand is very well known for having incredible birdlife. This island was a place of refuge for many birds guarded against predation. Because of us humans, exotic animals like stouts, possums, and cats now pose a threat to numerous rare species whose numbers are declining rapidly. Luckily, Queenstown hosts the Kiwi Birdlife Park, a refuge for local bird and animal species.

Visitors can explore the park for a closer look at a few of these birds, including the New Zealand Kiwi bird. Visitors may see birds being fed daily shows and hear about the resort's conservation efforts. Adult admission, which includes the price of any performances seen, is NZD 60; child and family discounts are also available.

Many local artisans set up small booths on the town's waterfront (Earnslaw Park) every Saturday to sell their handcrafted wares. One can purchase a souvenir to remember your trip or even that unique gift for a loved one back home right here. You will discover unique gifts and goods here and help the neighbourhood businesses while having some fun mingling with people, tasting tasty treats, and listening to skilled street performers.

The craft beer industry in New Zealand is booming, and many Queenstown establishments have capitalized on it by carrying a large selection of local brews. If you want to taste a variety of Queenstown's local craft beers, a couple of the top locations are Atlas on the riverside and Smiths on Shot over Street. Here, the beers flow freely, and the taps are constantly changing.

Instead, you may bypass the bars and go right to the source by touring one of Queenstown's local breweries. One can go to just a few local breweries on the outskirts of Queenstown. Searchlight & Altitude are indeed the two major people.

Book your Queenstown Tour Packages with Dook International today to enjoy these fantastic places in Queenstown, New Zealand. We assure to provide the best in class services throughout your trip.
Explore More: Attractions in New Zealand

Book Package: New Zealand Tour Package