New Zealand is one of the most desirable destinations in the world. Unlike other destinations, New Zealand satiates every traveler with aerial mountains, classic glaciers, plentiful wine, and rolling hills. Undoubtedly, New Zealand is the hottest travel destination in the world. There's nothing that this beautiful country cannot offer. From breathtaking scenery to friendly people, copious amounts of things to do, delectable food & wine, and an unmatchable vibe, it is filled with plenty of adventures. New Zealand tourist attractions are also abundant in number. Your eyes will get tired of capturing so much wonder around. Among the thousands of reasons to visit New Zealand, some are the unrealistic landscapes, handsome travel destinations, world-famous vineyards, safe to travel, and much more. Besides, there are countless places to visit in New Zealand. The list is very long, and you will barely manage to cover all of it. You will need more than one visit to embrace everything in this beautiful country. If you are a thrill-seeker, you must try New Zealand's exhilarating adventures. From Bungee Jumping to Skydiving, Heli-Skiing, River Rafting, and caving, you will be awe-struck in wonder. Whether you are a trekker, long-drive lover, foodie, or cultural buff, there's something for everyone in New Zealand. There are too many New Zealand tourist spots for every kind of traveler, whether you are traveling solo or with a group. From eco-lodges to the world's most luxurious stays and quaint bed-and-breakfast inns, a traveler can experience diversity. Nature-crafted New Zealand is a real heaven on earth.

Bay of Islands is one of the most enticing New Zealand attractions. It is a three-hour drive from Auckland. Over 144 islands are there, making it a haven for sailing and yachting. You can spot dolphins, whales, marlins, and Penguins here. Tourists can kayak along the coast, hike the island trails, bask in coves, and explore subtropical forests. Queenstown is one of the top New Zealand tourist places to visit. Settle between the shores of sparkling Lake Wakatipu and the remarkable snowy peaks, Queenstown is New Zealand's adventurous capital. Some adrenaline-fueled things to do here are Jet Boating, Bungee Jumping, White Water Rafting, Rock Climbing, Paragliding, Downhill Skiing, and Mountain Biking. Among the Top New Zealand tourist attractions, Franz Josef and Fox glaciers are spectacular locations. These ice rivers flow from some of the highest peaks in the Southern Alps, where the kind of coastal climate makes it easy for travelers to access them on foot. Auckland, the city of sails, is one of the famous New Zealand tourist places among visitors. It is the country's largest and most populous Polynesian city on the planet. It is an ideal place for day trips and wilderness adventures. With Black-sand beaches, rainforest hiking trails, and quaint islands, coves, & volcanoes, it is a perfect location to relish the best of New Zealand. Not just this, there are many other places to visit in New Zealand, such as Coromandel Peninsula, Tongariro National Park, Rotorua, Fiordland National Park, and more.

You can spend a lovely time and make your trip more memorable with Dook International. Dook has some exciting New Zealand tour packages. To explore the variety of New Zealand attractions, connect with Dook. We have added the most desirable attractions in our tour packages, which range from Huka Falls, Waitomo Caves, Polynesian Spa, Mount Tongariro, and more. Now, don't wait and pack your bags to head to New Zealand for a fulfilling experience.

Best Tourist Places to Visit in New Zealand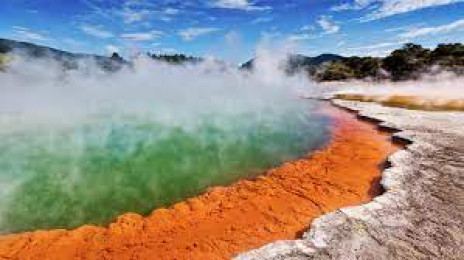 Wai-O-Tapu Thermal Wonderland
Waiotapu also spelt Wai-O-Tapu is an active geothermal area at the southern end of the Okataina Volcanic Centre just north of the Reporoa caldera in New Zealands Taupo Volcanic Zone. It is 27 kilometres south of Rotorua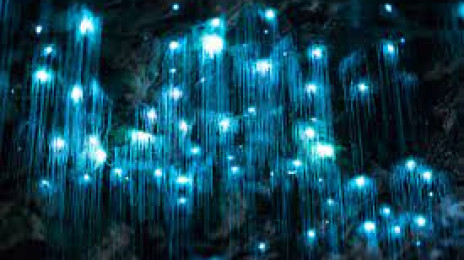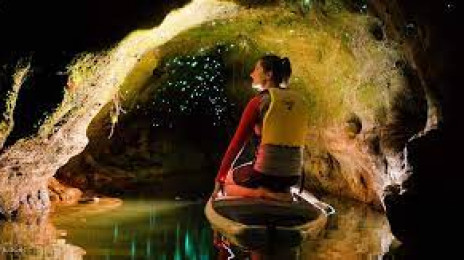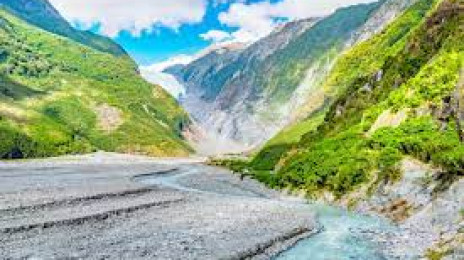 Westland Tai Poutini National Park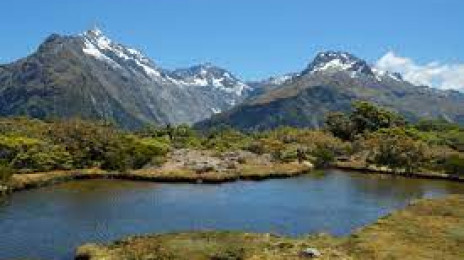 Routeburn Track
The Routeburn Track is a world-renowned 32 km tramping track found in the South Island of New Zealand.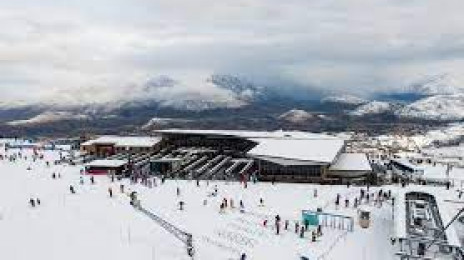 Coronet Peak Base
Coronet Peak is a commercial skifield in Queenstown New Zealand located seven kilometres west of Arrowtown on the southern slopes of the 1649-metre peak which shares its name.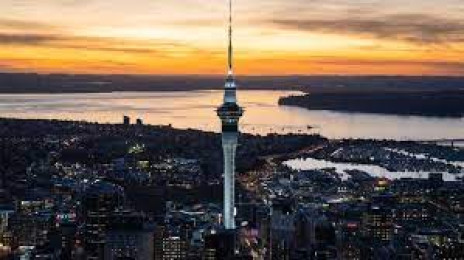 Sky Tower
The Sky Tower is a telecommunications and observation tower in Auckland New Zealand. Located at the corner of Victoria and Federal Streets within the citys CBD it is 328 metres (1076 ft) tall as measured from ground level to the top of the mast[4] making it the tallest freestanding structure in the Southern Hemisphere[5] and the 27th tallest tower in the world.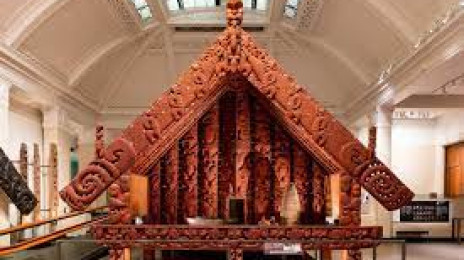 Auckland War Memorial Museum
The Auckland War Memorial Museum Tmaki Paenga Hira is one of New Zealands most important museums and war memorials. Its collections concentrate on New Zealand history natural history and military history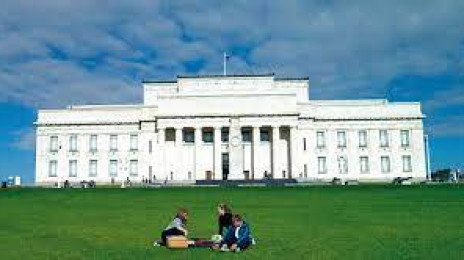 Auckland Domain
he Auckland Domain is a large park in Auckland New Zealand. It is the oldest park in the city and at 75 hectares is one of the largest. Located in the central suburb of Grafton the park contains all of the exgardeplosion crater and most of the surrounding tuff ring of the Pukekawa volcano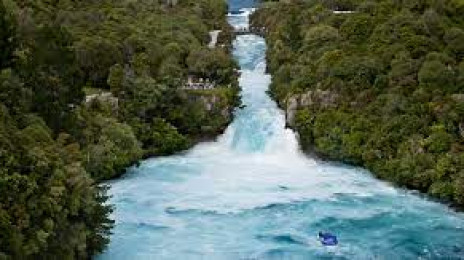 Huka Falls
The Huka Falls are a set of waterfalls on the Waikato River that drains Lake Taupo in New Zealand. A few hundred metres upstream from the Huka Falls the Waikato River narrows from approximately 100 metres across into a canyon only 15 metres across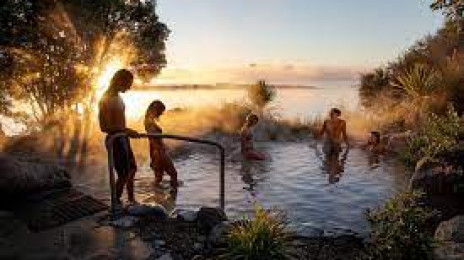 Polynesian Spa
Polynesian Spa is a developed geothermal spa facility in Rotorua North Island New Zealand. Local Mori acclaimed the therapeutic benefits of the water and bathed for centuries in the acidic pool Te Pupunitanga now called Priests Bath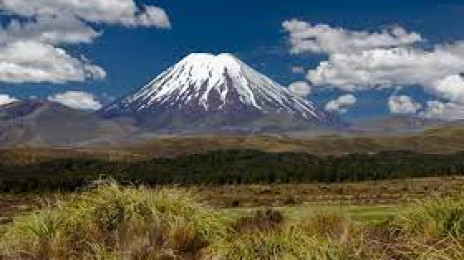 Mount Tongariro
Mount Tongariro is a compound volcano in the Taupo Volcanic Zone of the North Island of New Zealand. It is located 20 kilometres to the southwest of Lake Taupo and is the northernmost of the three active volcanoes that dominate the landscape of the central North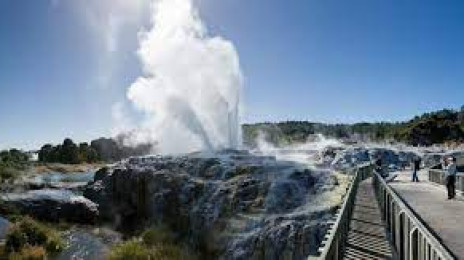 Te Puia
The New Zealand Mori Arts and Crafts Institute opened in 1963 in Rotorua New Zealand due to the impending threat of the loss of traditional Mori arts
Museum of New Zealand Te Papa Tongarewa
The Museum of New Zealand Te Papa Tongarewa is New Zealands national museum located in Wellington. Known as Te Papa or Our Place it opened in 1998 after the merging of the National Museum and the National Art Gallery. More than 1.5 million people visit every year.
International Antarctic Centre