Top Malaga Tour Packages
The city of Malaga is full of history and charm. It was once a major centre of commerce in the area and you can still see the remnants of its past glimmering in the city today. At Dook Travels, we've taken care to bring you the Top Malaga Tour Packages available to help you get a taste of this beautiful city's rich history. Starting from the Roman baths to the Moorish architecture, from fabulous museums to stunning views from high atop hilltops, we've got it all covered. Our Malaga Packages are very cost-effective and include visas, hotel accommodations, airport transfers, transportation, and all more!
Things to do in Malaga (Spain)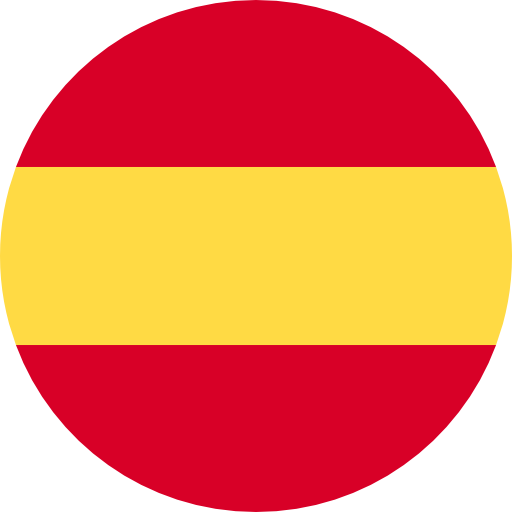 Malaga is one of the most unique cities in Europe, and it is widely regarded as one of the best places to visit in all of Spain. The city has been a major tourist destination since the Middle Ages when pilgrims from around the world came to Malaga to visit its cathedral and other religious sites. Today, Malaga is known for its location on the Costa del Sol, which makes it an ideal destination for those who are seeking a beach vacation. The city also offers visitors many cultural attractions, including museums, art galleries and archaeological sites. Malaga has also some great shopping districts, where you can find everything from designer clothing to fine jewellery at bargain-basement prices! If you're looking for nightlife options in Malaga, then keep in mind that there are plenty of bars across the town that feature live music. Many of them have outdoor seating areas so you can enjoy drinks while listening to the local band play their favorite tunes.
Experiences in Malaga
From the moment you arrive at Malaga Airport, you'll feel like you're in a different world. The architecture is stunning and has a very modern feel with plenty of windows and balconies to take in the views. If you're looking for something more modern, then head straight into the city centre where there are plenty of shops and restaurants. If you're after something traditional then head out to the countryside. You can visit some of Spain's best vineyards there or even hike up one of the many mountains surrounding Malaga.
Top Attractions in Malaga
Malaga is a great city for families and couples. It has many features to see and do, but if you're looking for something with more history, then head over to the Alcazaba de Malaga or go and see the Málaga Cathedral. Malaga is a city that is full of cultural and historical attractions. The city has many shopping centres, museums and monuments. The most famous attractions in Malaga are the Museo del Vidrio y Cristal de Malaga and Malaga and the Castillo De Colomares.
Malaga is a beautiful city in southern Spain. It's also known as an important port city since Roman times. There are many attractions that you will get to explore in our Malaga Tour, including Plaza de la Merced, which was built in 1720. Teatro Romano de Malaga, Alcazaba de Málaga, Museo Picasso Málaga, Plaza de la Merced with its beautiful fountain and castle wall surrounding it, Castle of Gibralfaro overlooking Plaza de la Merced from above and many more! Before we begin, welcome to Malaga, the capital of the Costa del Sol, which is known for its beautiful beaches and interesting history. Take up our Malaga Packages and get set for an adventurous trip, full of excitement and fun!

Starting with Playa El Palo, it is a beach right in the centre of town, just north of San Jose's old town. It's easy to get there by foot or bus, but with our Malaga Tour Packages, you will take the exit onto Calle Del Sol and follow it until you reach Playa El Palo. You can also rent chairs and umbrellas at several different places along this stretch of sand if your plans include lounging on the beach all day long. If not, don't worry, there are plenty of other aspects to do here besides tanning!

There are lot of restaurants along this stretch too! Choose one based on what type of meal suits your fancy, we applaud you to taste the seafood. Some restaurants also have parasols available inside. If needed, these cost around 3 Euros per hour depending on the time spent there, so plan accordingly. If you want to spend some time here, we recommend taking up our customized Malaga Holiday Packages.

Take a stroll at Mercado de la Merced! The Mercado de la Merced is a large public market, located in the centre of Malaga. It's one of the best places to buy souvenirs and other items from Spain, as it has everything from clothing to electronics at reasonable prices. You'll find Spanish delicacies like jamón (ham) or chorizo (pork) prepared by family-owned shops. There's even an area dedicated to fresh produce! The atmosphere here is great. It feels like you're being welcomed to someone's home rather than just shopping for something at a store. The Mercado de la Merced opens daily except Sundays. However, most of the days there are plenty of vendors selling their wares outside so it won't be hard finding something you want today!

Next, you would want to visit the Teatro Romano de Malaga! Teatro Romano de Málaga is a Roman theatre in Málaga, Spain. It was built in the 1st century AD but rebuilt in the 2nd century AD. It was closed in the Middle Ages and used as a source of building materials. Today, it represents the culture of Malaga. With our Malaga Packages, you cannot miss out on the historical landmark, Alcazaba de Málaga. Alcazaba de Malaga is a Moorish citadel in the city of Malaga, Spain. It was built by the Moors in the 9th century on the remains of a Roman fortification.

Next, on your itinerary, add the Museo Picasso Málaga. Museo Pico (in Spanish) is located in the centre of Malaga, next to Plaza de Toros. It's easy to get there by bus, and if you are travelling with Dook International, there is no need to worry about transportation during your Malaga Tour. It has an entrance fee of just 3 Euros for adults and 1 Euro for children under 12 years old. The collection contains over 1,000 works by Pablo Picasso including paintings, sculptures and prints from his early career as well as later pieces such as Les Demoiselles d'Avignon (1907). The museum also houses a wide range of creations by other artists including Juan Gris, Salvador Dalí and Georges Braque.

With our Malaga Holiday Packages, you'll get to visit the Plaza de La Merced. It is a must-to-see locale. The plaza itself is an amazing place to start your tour of the city. It's surrounded by beautiful buildings that make it feel like you are in a different world altogether. There are many shops and restaurants around this area so it's also great for shopping if that's what interests you! The plaza itself has several monuments and statues which tell stories about important people in Malaga history such as John II King of Aragon.

Gibralfaro Castle is a Moorish castle in Malaga. It is the oldest continuously inhabited castle in Europe and has been declared a UNESCO World Heritage Site since 1984. The castle was built during the 11th century by Al Andalus on top of a hill overlooking Malaga, which at that time was still part of Muslim territory known as Al-Andalus ("The Land Between").

Travel Tips For Travelers

Don't forget the sunscreen. You might not think of it as something you need to pack, but a trip to any sunny destination can leave your skin exposed and unprotected. The sun is powerful, especially at higher altitudes where there's less protection from clouds and trees. If you're planning to spend time outside during your stay in Malaga, and really who isn't? Make sure that you take precautions with sunscreen protection. Sunburns are no fun on anyone!

We, at Dook International, offer a wide range of Malaga Tour Packages. Till date, we have provided tours to over five lakh tourists to over 500+ destinations. Our goal is to make travelling as easy and enjoyable as possible for our clients. We believe that every trip should be memorable, and that's why we work hard to make sure your experience is top-notch! We've got all you need to slate your next journey! You can also have a look at our Malaga Holiday Packages which are customized as per your preference!
Explore More: Attractions in Spain

Book Package: Spain Tour Package