Gateway To Malaga
Gibraltar & Malaga Tour
Pkg Id

0000345

Destinations

4

Duration

7 Nights

Attractions

8

Price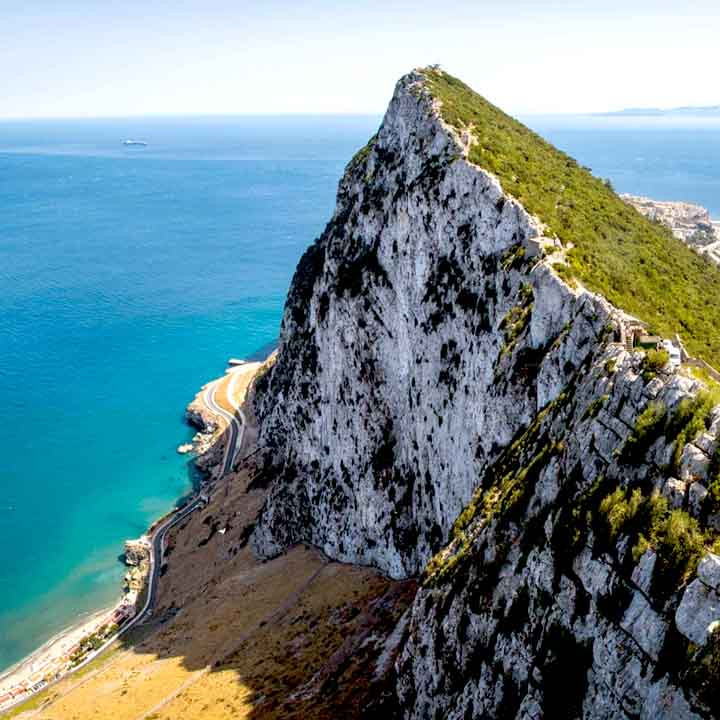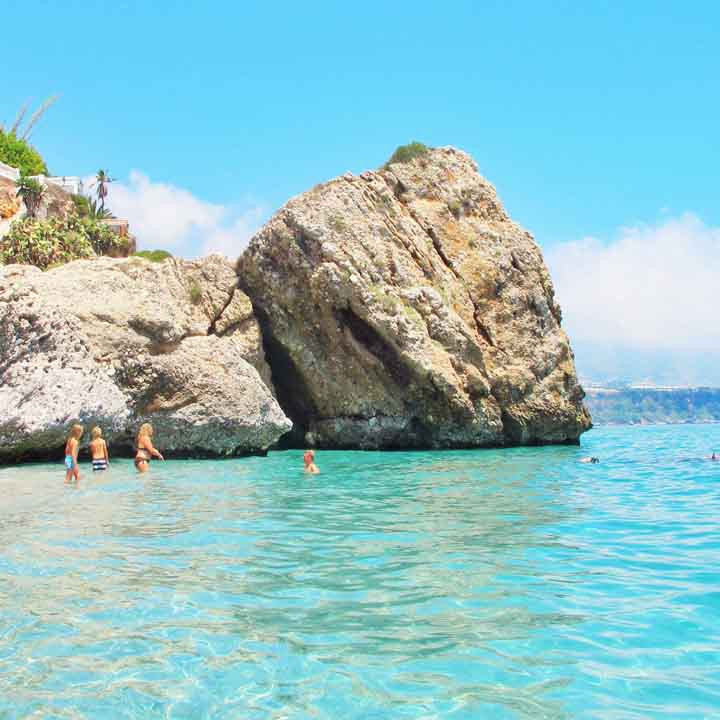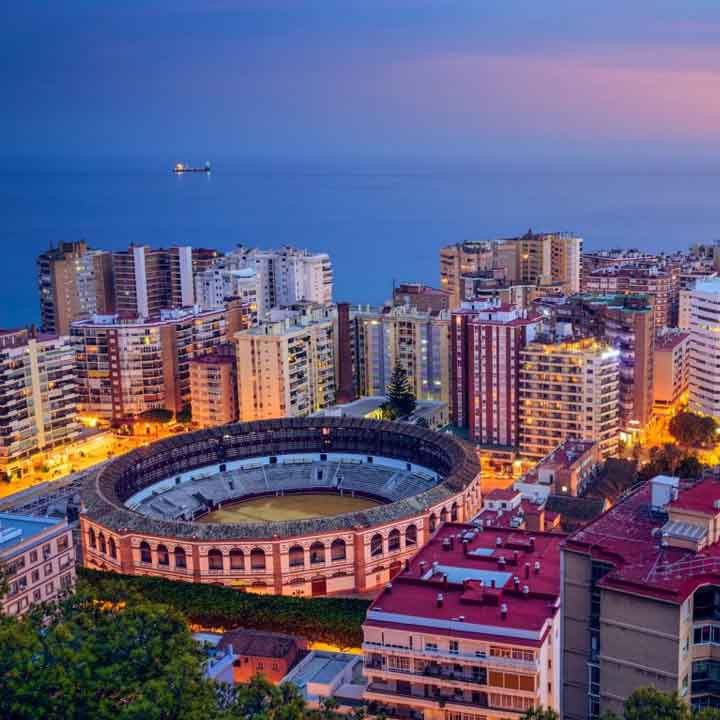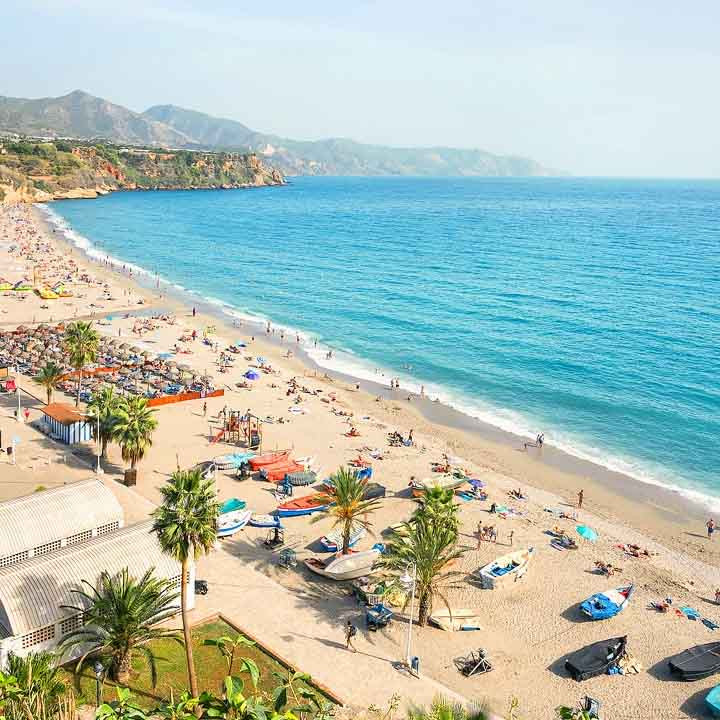 1
Arrival-Malaga
Arrival at Airport.
Transfer to Hotel for Check-in.
Check-in at Hotel and Day at leisure.
Back to hotel and overnight stay.
2
Malaga
Breakfast at the hotel.
Pick up from hotel for the local sight-seeing and visit few amazing places like, La Alcazaba, Roman Theatre and Malaga Cathedral.
La Alczaba: With powerful walls visible from almost anywhere in the city, Malaga's Alcazaba is a Moorish fortress palace and valuable monument from the Islamic era. It was first erected in the 8th century and was bolstered and expanded over the next five hundred years. On this hill there are two sets of walls which are protecting an inner and outer citadel. The outer citadel contains the palace's stunning gardens with fountains and gateways that the Arabs built out of old Roman columns.Within the second set of walls is the palace and stately dwellings that are spread across three peaceful courtyard gardens.
Roman Theatre: Just down the hill, beyond the outer walls of the Alcazaba is the best ancient monument in the city. The theatre was in use for around 300 years up to the 200s but then was forgotten about and even used as a quarry during the Moorish period.The structure was only rediscovered in 1951 and considering all it's been through is actually in pretty good shape today.Several tiers of seating of the 16 metre-high cavea (spectator's circle) remain undamaged and there's a recently-opened visitor centre showing off some of the finds at the site including amphorae and everyday tools.
Malaga Cathedral: The city's cathedral took more than 150 years to build, and so is a kind of mélange of renaissance and baroque styles. The façade for example was one of the last parts to be completed and is suitably grand, with arches, columns pilasters and stone reliefs depicting saints. The cathedral's north tower is 84 meters-tall, second only in Andalusia to La Giralda in Seville. There was supposed to be a South Tower, but instead the funds for this were diverted to help America gain independence from the British. You can read about this on the cathedral's information plaque where the tower should have been.
Back to hotel and overnight stay.
3
Malaga
Breakfast at the hotel.
Pick up from hotel and today you'll explore the maximum and the best of Malaga by visiting places like, Castillo de Gibralfaro, Museo Del Vidrio and Parque de Malaga. Castillo De Gibralfaro: Like the Alcazaba this hilltop fortress looms above the city. It's a majestic landmark that you might recognize from Malaga and the wider province's emblems. Unlike the Alcazaba the site has a more warlike purpose, with lookout towers and ramparts that are still standing today, competing with the pines on the hillside. There has been a fortress here since the Phoenicians more than 2,500 years ago and this castle was the scene of a pivotal siege in 1487.The Muslim Malagueños held out against King Ferdinand and Queen Isabella for three months before surrendering when they ran out of food.
Museo Del Vidrio: This intriguing little museum is in a lovely old house from the 1700s, with exposed beams in the ceilings, period furniture and tasteful decoration. What people come to see though is the large collection of antique glassware that spans several thousand years. There are pieces from a range of ancient civilizations: Phoenicians, Romans, Ancient Greeks and Egyptians. Check out the green Roman glass bowl, still intact 2,000 years later. Then further on you'll see beautiful Venetian items, glassware from the 17th-century Dutch Golden Age and a collection of English lead glass including jugs and wine cups from the 1500s.
Parque De Malaga: When the heat is on, this esplanade is like diving into the undergrowth, and you'll be surprised how cool it can be, even in the summer. The broad, lush fronds of the towering palm trees provide ample shade over the three main walkways. There's also something surreal about seeing ornate pieces of baroque and renaissance sculptures and fountains surrounded by subtropical plants. In front of the City Council building is a beautiful rose garden, ringed by orange trees and cypresses.
Back to hotel and overnight stay.
4
Malaga
Breakfast at the hotel.
After breakfast pick up from hotel for your full day tour.
Visit Automobile and Fashion Museum Here's an attraction that celebrates the finer things in life. Both guys and girls will find something to admire. For the blokes there are 100 classic cars, including Maseratis, Cadillac's, Aston Martins and Bugattis. The collection goes back to the earliest years of automotive travel with a De Dion Bouton from 1903.
As you journey through the decades, from the roaring 20s to the 1950s Dolce Vita era the museum adds historical context to models on show. You can make a similar trip through the years in the seven fashion galleries, where 200 original pieces of haute-couture are on display.
Time to visit Picasso's Malaga Pablo Picasso was born in Malaga, so no trip can be complete without paying tribute to this 20th-century icon. You will head first to his birthplace or Casa Natal on Plaza de la Merced. It's a few minutes on foot from all the city's landmarks, and his parents rented the first floor for a couple of years at the start of the 1880s.There's a small collection of his artwork, as well as artefacts from his youth. A larger display of his paintings can be seen at the Picasso Museum a couple of minutes away (tickets should be booked in advance).Much of these are from his formative early-20th century years (Olga Khokhlova with Mantilla, 1917) but they illustrate the artist's growth in that time.
Next you will visit Malaga Football Club; in the northern suburbs is La Rosaleda, a marvelous stadium with a 30,000 capacity.Its home team, Malaga CF, has been in the Primera División for almost a decade now.For a period Malaga underwent huge investment from their Qatari owner, which propelled them to the Champions' League, but he has stopped pumping money into the club so they have fallen back a bit.At any rate, every other week from August to May you can see matches from Europe's best league here, and there's also a stadium tour and museum documenting Malaga CF's famous players and trophies.
Back to hotel and overnight stay.
5
Malaga – Ronda
Breakfast at the hotel.
After breakfast pick up from hotel for the outskirt tour to Ronda, A visually stunning cliffside city that is literally built on and around the dramatic El Tajo Gorge, Ronda is one of the most unique day trips from Malaga.
Filled with ornate bridges connecting different parts of the cliffs offering truly breathtaking views of the gorge below, Ronda is a favorite among photographers.
Aside from the incredible views, Ronda is also home to Spain's oldest bullfighting ring and a collection of fascinating churches such as the Iglesia del Spiritu Santo and the Iglesia de Santa Maria La Mayor making the city the perfect mix of culture, history and nature.
Wine enthusiasts will want to visit the winery known as Bodegas La Sangre de Ronda, where you'll have the chance to try delicious wines and learn about their role in the region.
Back to hotel and overnight stay.
6
Malaga – Gibraltar
Breakfast at the hotel.
After breakfast pick up from hotel for the most enjoyable tour to Gibraltar where you will be even given time to shop for your loved ones with the Spanish touch product.
The ever popular Gibraltar takes about three hours to reach but the attractions there are more than worth the travel time.
The spectacular Cuevas de San Miguel are a must see on your visit, as are the Mediterranean Steps to reach the top of The Rock from where you can enjoy breathtaking panoramas and views all the way to Africa.
Calle Real is also a popular stop-off for people looking for some retail therapy where you can spend couple of hours to explore the place, Market and indulge in everything from designer to souvenir stores.
Back to hotel overnight stay.

7
Malaga – Cordoba
Breakfast at the hotel.
After breakfast pick up from hotel for Cordoba as Cordoba is without question one of the most beautiful and most interesting cities in Spain thanks to its historical and religious heritage.
The eclectic mix of cultures sets it aside as decidedly more diverse than other places in the country and makes for some fascinatingly different areas of town. The famous historic center is the Jewish Quarter, with its reputation as one of the largest World Heritage Sites on Earth.
Other unmissable sights are the 14th Century Synagogue, the Cathedral and of course the Great Mosque of Cordoba.
This monument is an incredibly significant landmark in Western Islamic culture and is home to monumental halls, gorgeous stained glass and impossibly intricate mosaics. Mosque-Cathedral of Cordoba: The Mosque–Cathedral of Córdoba, officially known by its ecclesiastical name, the Cathedral of Our Lady of the Assumption, is the cathedral of the Roman Catholic Diocese of Córdoba dedicated to the Assumption of Mary and located in the Spanish region of Andalusia. The Great Mosque of Cordoba represents a unique artistic achievement due to its size and the sheer boldness of the height of its ceilings. It is an irreplaceable testimony of the Caliphate of Cordoba and it is the most emblematic monument of Islamic religious architecture.
Alcazar Fortress of Don Pedro: This Alcazar or Moorish fortress is situated to the west of the walled town on the highest point of Carmona. Peter I had it restored in the 13th century, and it became one of his favorite palaces. The Catholic Monarchs erected the circular tower and embellished the royal quarters. This whole complex is accessed by a large double pointed horseshoe arch that still preserves remains of geometric paintings on the intrados of the same. The Lisbon earthquake of 1755 affected him greatly and since then the ruin has been progressive.
Back to hotel and overnight stay.
8
Fly Back
Breakfast at the hotel.
After breakfast pick up from hotel for Airport.
Arrive at the Airport and fly back to home.

As per mentioned in itinerary

As per mentioned in itinerary

English speaking tour guide

As per mentioned in itinerary
Visa
Click to view Visa information
General Terms
Please note that these packages are customizable, which means that you will be able to make changes to the itinerary/activity if you so desire. The final payment will be calculated as per the itinerary and inclusions reflected on the confirmatory e-mail sent to you.
Please expect to receive your vouchers 72 hours before your departure date (subject to full payment of your package cost).
Personal expenses such as laundry, telephone calls, room service, alcoholic beverages, mini bars etc., are not included.
In case your package needs to be canceled due to any natural calamity, weather conditions etc. Dook Travels shall strive to give you the maximum possible refund subject to the agreement made with our trade partners/vendors.
The passenger names in the booking form should be exactly as per passports. Dook Travels will not bear any liability for the name change fee, if incorrect names and ages have been added at the time of booking.
Please note that your package includes baggage as per airlines policy. Any addition in baggage will be charged separately.
Standard check-in time at the hotel is normally 2:00 pm and check-out is 11:00 am. An early check-in, or a late check-out is solely based on the discretion of the hotel.
In case the selected hotel is unavailable for booking, an alternate arrangement will be offered to the customer in another hotel of a similar category.
Certain hotels may ask for a security deposit during check-in, which is refundable at check-out subject to the hotel policy.This amount has to be deposited by the traveler.
Please note that Day at Leisure essentially implies that no sightseeing activities have been included for that day.
Kindly be on time for your activities, tours and transfers. Dook Travels will not be liable for missing any activity thus for any refund against it in such cases.
No refund either in part or in full will be made for any unused part of the services provided in the package.
The package price doesn't include special dinner or mandatory charges at times levied by the hotels especially during New Year and Christmas or any special occasions. Dook Travels shall try to communicate the same while booking the package. However Dook Travels may not have this information readily available all the time.
Our package price does not include GST and TCS. Applicable GST and TCS will be charged over and above the package price.
For queries regarding cancellations and refunds, please refer to our Cancellation Policy.
For any paid activity which is non-operational due to any unforeseen reason, we will process the refund & should reach the guest within 30 days refund requisition. Also, for any activity which is complementary and not charged to Dook Travels & guests, no refund will be processed.
Our package prices are on twin sharing accommodation basis thus published prices are applicable for minimum two persons and multiple of two thereon.
As per RBI guideline every foreign traveler has to provide us his PAN details. The Dollar component of package price will be taken out of your BTQ (Basic Travel Quota).
The tour cost does not include any Overseas Insurance Premium, but we strongly recommend buying Overseas Insurance Policy. The same after issuance is non refundable.
These terms are general terms for our tour packages.Any term mentioned in proposal shall be considered part of it and in case of discrepancy term mentioned in proposal shall prevail.
Disputes, if any, shall be subject to the exclusive jurisdiction of the courts in New Delhi.
Payment Policy
Payment schedule depends on destination, time of booking, inclusions, airline and hotel payment policy etc thus it is specific to your package bookining.
Payment schedule will be part of our proposal to you for the package.
If payment is not made as per the schedule provided in the first booking confirmation e-mail, Dook Travels reserves the right to cancel the booking after attempting to get in touch with you. Refunds would be as per the package cancellation policy.
Cancellation Policy
Once Booking received : INR 5000 (Per PAX) + actual Ticket cancellation + Hotel cancellation as per hotel policy+Visa fee if visa is applied.
60 – 45 Days prior to departure : 25 % of land cost + INR 5000 (Per PAX) + actual Ticket cancellation+Visa fee if visa is applied.
45 – 30 days prior to departure: 50% of land cost + INR 5000 (Per PAX) + actual Ticket cancellation+Visa fee if visa is applied.
30 – 10 days prior to departure: 75% of land cost + INR 5000 (Per PAX) + actual Ticket cancellation+Visa fee if visa is applied.
Within 10 days: Full.