Top Kochi Tour Packages
Museums, palaces, temples, beaches, and tranquil backwaters are just few of the reasons why tourists flock to the City of Kerala. Kochi is a fantastic travel destination due to its abundance of exciting activities and fascinating history. Due to its ability to transport its visitors to another era, Fort Kochi has become a popular tourist attraction in the city. Many of Dook International's tours in Kochi are offered at steep discounts. You can save money by planning your own trip to Kochi. Dook International offers a choice of Kochi Tour Packages that will make touring the city as simple as possible in order to assist you in learning about the entire city on your Kochi Tour. To ensure the easiest trip possible, reserve one of our Kochi vacation packages before your trip and pay for it later.

The colonial mansions and buildings along these streets are the main attraction for visitors. Kalvathy and Jew Street, both on the fringes of Fort Kochi, are well-known for selling artisanal goods. There is a plethora of shops to choose from that all sell unique and high-quality wares crafted by hand.

Things to know about Kochi (India)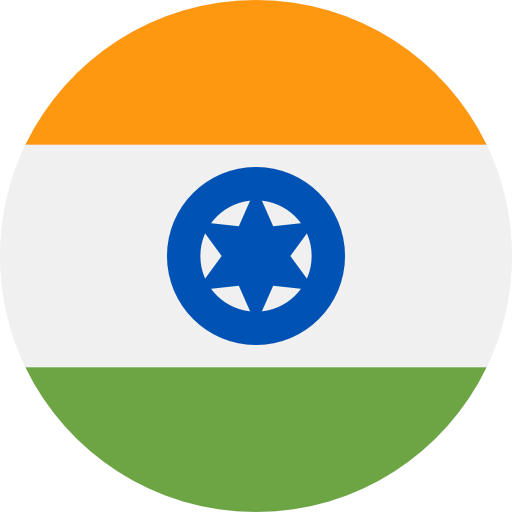 In most of the major cities of Northern India, there are several train stations to choose from. However, this is not the situation in Kerala. You may be surprised to learn that Kochi, Kerala, is the only city in the state to have not one but three railroad terminals.

Kochi conceals a lovely, vibrant city with a wonderful urban culture, which you can discover when you book one of our Kochi Packages. It is said that the Portuguese founded St. Francis Church in the Fort Kochi neighbourhood in 1903, making it the oldest European church in the country. It is also the original resting place of Vasco da Gama.

Located close to Fort Kochi, the Vasco House is sometimes cited as the earliest surviving example of Portuguese architecture in India. Historical records suggest that this was the Kochi residence of Vasco da Gama. That's why this artifact is so crucial to understand the past.

Airports
INS Garuda, Cochin International Airport
Best time to visit
Dec, Jan-May, Nov
Climate Types
Tropical Monsoon
Experiences in Kochi
Kochi, located in Kerala, is a historic commerce city and major port in the beautiful country of India. Thus, Kochi has become one of South India's most well-known tourist destinations over the years. Enjoy your time in Kochi without any hassle by booking one of Dook International's Kochi Holiday Packages.

Kochi, India, is undeniably one of the most visually appealing urban areas in the entire country. Book one of our Kochi Tour Packages to have a great Kochi Tour. After all, it has a wide range of lakes, canals, beaches, historical landmarks, and hills to offer as natural attractions. It has evolved into a contemporary metropolis while retaining some of its historic charm. Several ancient foreigners regarded it as India's most attractive major city. The Italian traveler Nicolas Conti recommended Cochin as a place to spend one's wealth if one were to earn it in China.

Top Attractions in Kochi
Kochi's Marine Drive and Dutch Palace are two of the city's most visited attractions, but visitors also go to Bolgatty Palace, Mangalavanam Bird Sanctuary, Pallipuram Fort and Vasco Da Gama Square. Cherai beach is not far from Kochi, and it's a great place to go swimming or strolling. A pod of dolphins could perhaps appear in front of you.

Kochi is a popular tourist destination year-round, although May and the time around the winter holidays see the most visitors (December and January). While the city has torrential rains from May through October, it is comparatively dry during the winter months of December through March. If you're ever in Fort Kochi, India in December, Dook International wouldn't let you miss the exciting Cochin Carnival in your Kochi Tour. The festival is celebrated with colorful processions down the streets, performances by local artists and lively dances.

While Kochi's historic center exudes a distinct colonial vibe, it is neither a fortified structure nor a walled city. European-style buildings, grand churches, artsy cafes, Dutch bungalows, and manor-like mansions give Fort Kochi the appearance and atmosphere of a quaint and charming western town.

If you can tear yourself away from the Gothic beauty of Santa Cruz Basilica, the Indo-Portuguese Museum will provide a wealth of information about the city's Portuguese past. Green and peaceful, the Dutch Cemetery is a sight to behold. Enjoy your time in Kochi without any hassle by booking one of Dook International's Kochi Tour Packages.

In the 16th century, the Portuguese built Mattancherry Palace (also called the Dutch Palace) as a gift for the King of Cochin. The palace was built in the Nalukettu style and is entirely muraled.

Best Travel Experiences in Kochi

Canoes in Kerala are usually long and narrow vessels made of wood. Canoes are rowed by their crews using bamboo oars. Without motors, the boats have less of an impact on the local wildlife as they navigate the network of waterways. Canoeing tourists in Kerala's backwaters get to experience the real smell of the place as they paddle by verdant forests, abundant wildlife and quaint little villages.

The First-time visitors to Kochi may feel daunted by the wide variety of attractions when planning their Kochi Tour. Don't worry, Dook International has you covered; just reserve one of our Kochi Packages in advance of your trip, and you'll have something to rely on the whole time. There is a long tradition of using houseboats as a mode of transportation on the waterways of Kerala. They eventually became a standard means of transport for staples like rice and spices.

Coir products made in Kerala have gained widespread recognition. Women in rural Kerala weave coir from coconut husks. The coconut fiber is continuously tied to the loom's spinning wheel, where it is spun into strong threads. While in Kerala, observe the methods and diligence of the people.

Top Things to Do in Kochi

Paddles can be used to propel a kayak in either direction, hence the name. Traveling by canoe or kayak across a network of canals and other interior waterways is an exciting experience and a must do on your Kochi Tour. The tranquillity of the water, the serenity of the surrounding landscape, the soothing sound of the waves and the songs of the birds can make a solo kayaking trip feel like a little escape to heaven. The enchantment of the backwaters is often enhanced by the presence of coconut and palm groves along the shore.

All sorts of birds flourish in the verdant and biodiverse state of Kerala. If you visit Kerala, it's easy to lose track of time amidst the colorful plumage of the skies and canals with our Kochi Holiday packages at Dook International.

These once-in-a-lifetime adventures will be among your most treasured memories forever. With our Kochi Packages at Dook, you'll have adventures that will stick with you forever, giving you a glimpse into the vibrant soul of Kerala.

Best Places to Eat & Drink in Kochi

At Grand Pavilion, patrons of the Grand Hotel may tuck into a plate of beef in a savory sauce, along with rice and onions. Banana fritters, fried to a golden brown and covered in a sweet and crunchy batter, are also included. These salty and sweet flavors, along with the soft meat and crisp fritter, have made this eatery a must-try for foodies in Kochi for the past 15 years. We will make sure you have a taste of all this with our exciting Kochi Tour Packages.

At Quality Bake Shop, we are always Eat some breudher (broo-dhuh), a yeasted bread that dates back to Kochi's days as a Dutch colony. Dutch colonists brought breudher, a cross between bread and cake, to locations like Sri Lanka and Singapore, where it quickly became a local favorite.

Best Shopping Places in Kochi

Lulu Mall is one of the largest and busiest shopping malls in Kochi. The shopping center is the largest in the country, and it features a wide variety of businesses, eateries, and entertainment options. There are a number of well-known stores in the area, including Wills Lifestyle, Zodiac, William Penn, and many others. Have you had enough of carrying around your bulging shopping bag? Relax with a satisfying dinner at the food court's spacious 3000 seating capacity with our Kochi Tour Packages.

You can find saris made from raw mango, Kanchipuram silk, Banarasi silk, and more at The Thread Classics, one of the most upmarket stores in Kochi. The women of Kerala are known for their exquisite traditional attire and the locals advocate picking up a Mundu saree. It's a lot of fun and adventure to shop here!

Why Travel to Kochi?

Kochi, often known as Cochin, is a stunning metropolis in the southern Indian state of Kerala. Known as the "Queen of the Arabian Sea," this vibrant port city is rich in history and culture. The city of Kochi is a popular tourist destination because it serves as the state capital of Kerala and the economic and financial center of the entire state. Kochi's beautiful beaches, lengthy coastline, and picture-perfect backwaters make it a paradise for outdoor enthusiasts. Evidence of ancient Greek, Portuguese, Arabic, Roman, and Jewish settlements testifies to the area's rich history. Kochi's intriguing blend of traditional customs and modern comforts is just one reason the city is a terrific vacation spot. Book our exciting Kochi Packages today!

Travel Tips for Travelers

There is little variation in temperature because of the city's typical tropical climate. However, there is a distinct rainy period known as the monsoon season. Rainfall is heaviest from May through July, so that's when most people try to avoid arriving. From September until early February, temperatures are normally mild. The summer temperature often reaches or exceeds 40 degrees Celsius.

Keep these things in mind while you explore this magnificent place. But, don't you worry, Dook international will always be there to help when you book our Kochi Tour Packages!
Explore More: Indian Tour Packages