Top Kathmandu Tour Packages
Looking for a tour package that will get you to the heart of Nepal, Kathmandu? Look no further than Dook. Dook Travel's Top Kathmandu Tour Packages are the ideal way to explore this vibrant country and its fascinating culture. Our packages are thoughtfully designed to bring you one-o-one with the sights, sounds and smells that make this country such an unforgettable experience. Whether you're looking for something relaxing or exciting, we have something for every traveler. We offer daily tours that allow you to experience the sights in comfort and style. If you prefer more adventure, take up one of our Kathmandu Holiday Packages and cruise around on your own terms!
Things to know about Kathmandu (Nepal)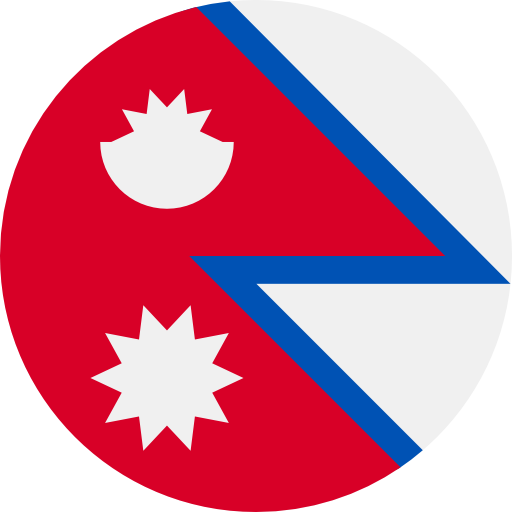 Kathmandu is a destination that must be experienced at least once in your lifetime. The city has so much to offer, from the ancient temples and palaces to the bustling bazaar and shopping district of Thamel. It's not just about sightseeing though, there are also many hidden gems you can discover if you take some time off from walking around! Kathmandu lies at an elevation of approximately 1,500 meters (4,920 feet). Kathmandu is located north of the Bagmati River and is considered to be a cultural, political and educational centre for Nepal.
Kathmandu has long been regarded as one of the most beautiful cities in the world. Its architecture reflects the rich history of the city, which includes Hindu and Buddhist temples, monasteries and mosques. The city also has several museums dedicated to different subjects such as art galleries and monuments that are spread throughout its major streets. The oldest part of Kathmandu is Durbar Square, where you can find artisans selling their wares from stalls along the main roads leading into it. This area also hosts many festivals throughout the year including Holi Festival, Tihar and Buddha Jayanti.
Airports
Katmandu International, Tribhuvan International Airport
Best time to visit
Sep-Nov
Climate Types
Milder, Warm Summer Continental
Experiences in Kathmandu
Kathmandu is comprehended as one of the most historical cities in the world, with a rich heritage and culture that you must experience first-hand. There are many sites to see, including the ancient temples and palaces that have been around for centuries. You can also enjoy the food, music and dance at various places in Kathmandu. If you want to shop for souvenirs or any other items that take your fancy then there are plenty of shops where these items can be found as well as handicrafts from all over Nepal which are great gifts for loved ones back home!
Top Attractions in Kathmandu
Kathmandu is the crown jewel of Nepal. Its history, culture and people are among the most fascinating in the world. The city is home to many temples and shrines, as well as the Durbar Square, which was once an ancient palace where Nepalese kings lived. Kathmandu is also one of the best places to experience Buddhist culture. The city has dozens of temples and monasteries dedicated to Buddha, with some dating back over 1,000 years. Many have been restored over time but some are still in their original state and can be found throughout Kathmandu's neighborhoods.
Nepal is a land of ancient temples and old-world traditions. Kathmandu, the capital city of Nepal, has a rich history dating back to the prehistoric era. These ancient temples are still standing tall as monuments to history and culture. The surrounding towns and villages of Kathmandu make it one of the most beautiful places in this part of the world. So, let us help you plan your Kathmandu Tour so that you do not miss out on the great esteem sites nestled in this capital city!

Pashupatinath Temple is one of the most sacred Hindu temples in Nepal. It's one of the oldest temples in Kathmandu, and it's a popular place to go for pilgrimage. The temple, located on a hilltop overlooking the Bagmati River and the Kathmandu Valley, is dedicated to Lord Shiva. It was established in the 5th century and was recognized as a UNESCO World Heritage Site in 1979. The view from atop the hillside is breathtaking; you can see all of Kathmandu spread out before you!

With our Kathmandu Tour Packages, you will get to explore the Boudha Statue! The Boudhanath Stupa is the most famous stupa in Nepal and is located just outside Kathmandu. It was originally built in 600 AD by a Tibetan King to serve as a Buddhist monastery, but it has since been rebuilt several times over the centuries. It's a UNESCO World Heritage Site and one of Nepal's most visited sites. The spherical stupa is built on top of a small hill that overlooks Kathmandu city. The view from the top is spectacular, you can see all of Kathmandu laid out before you, as well as Mount Everest in the distance! The main attraction at the Boudha Stupa is its main dome, which houses an image of Buddha inside.

Next, add Budhanilkantha to your Kathmandu Tour itinerary! If you're looking for a place to escape the bustle of Kathmandu, then consider heading to Budhanilkantha. Budhanilkantha is an open-air temple complex and one of the oldest temples in Nepal; it's an incredible place to see the country's rich history up close. Also, the temple complex is home to some pretty incredible architecture, including huge halls and statues that are more than 1,000 years old! It's also full of vendors selling all kinds of goods from scarves to incense sticks, so you'll never have a shortage of things to buy as souvenirs.

If you're looking for something more active than just shopping around, there are plenty of hiking trails around this area as well. You can even climb the tallest peak in Kathmandu for breathtaking views of both the valley and mountains surrounding it! For a smooth experience, take up one of our Kathmandu Holiday Packages!

If you're in Kathmandu, it's worth a trip to Swayambhunath Stupa. You've probably seen pictures of it, it's the most recognizable of all of the stupas that dot the city. But there's so much more that you will get to see through our Kathmandu Packages. The grounds are beautiful, and they're full of Buddhist art and architecture. The best part of visiting Swayambhunath Stupa is getting up close to the Buddha images inside! There are several different Buddha statues around the grounds, including one that's made out of hundreds of small mud bricks.

Kathmandu Durbar Square is a UNESCO World Heritage Site, and one of the most iconic sights of Nepal. It's also one of the most crowded places in the city, the square is home to a number of temples and shrines; has plenty of souvenir shops and vendors selling food and drink. The square is surrounded by a series of buildings that make up the Pashupatinath Temple complex. The main temple building dates from 1786 CE. It's known as the largest brick structure in all of Asia. The square itself was built in 1679 CE, with additional buildings added throughout history.

With our Kathmandu Tour Packages, you will get to visit the Manakamana Temple. One of the extensively popular Hindu temples in Nepal. It's located at around 5,000 feet above sea level, one of the highest points in Kathmandu and its home to the goddess Bhagawati, an incarnation of Goddess Durga. It's also a popular pilgrimage site for people who want to experience something very different from their normal experience of Kathmandu. The temple is open for visitors from 5 am to 9 pm, but the best times are early morning (before sunrise) or around sunset. You'll need to bring your own supplies, as there are no shops nearby or any restaurants nearby either. To reach the temple you can take up the cable car ride. The time is from 8 am to 5 pm. The ride is unwinding with a mesmerising view from above!

You can also hike! To climb up to the base of the mountain takes about two hours and will leave you exhausted upon arrival at the top; be sure to eat and drink plenty of water before setting out! The climb is strenuous but rewarding; once you reach the top, take some time to explore this amazing place and see what makes it so special. The list does not end here! With our Kathmandu Holiday Packages, you can explore the places like Thamel (shopping and nightlife), Kumari Temple (the three-storey temple), Garden of Dreams (neoclassical garden), and Patan, to name a few!

Moreover, Kathmandu is a city known for its rich food culture and there are plenty of traditional dishes to try out. The most popular dish in Kathmandu is momo, which originated in Tibet and was brought to Nepal by Tibetan refugees. They're made from ground meat with chopped vegetables in a dough shell. In addition to momos, you can also find Tibetan dumplings called tsampa (wheat flour paste) and Tibetan yak burgers (made from minced meat). Both of these dishes are served with butter tea or yak butter tea. If you're looking for something more authentic than what you can get at home, check out one of Kathmandu's many Sel Roti shops where they cook them right before your eyes!
On your Kathmandu Tour do not miss out on the dishes that date back to the conventional culture of the land like Gundruk, Yomari, Tongba, and Samya Bhaji!

Dook International is a leading international travel organization. We know that travelling can be stressful, so we work hard to make sure your trip to Kathmandu goes off without a hitch. We offer a wide range of services and our extensive network of contacts will ensure you get what you need when you need it. We offer group tours, private tours, and custom-made itineraries to fit the needs of any traveller. All our Kathmandu Packages are comprehensive including flight bookings and accommodations at hotels throughout Kathmandu and the surrounding region.
Explore More: Attractions in Nepal

Book Package: Nepal Tour Package