Incredible journeys to Nepal with DOOK!
No matter your travel style, we have a Nepal package tailored for you
Nepal Tour Packages
Explore Nepal with DOOK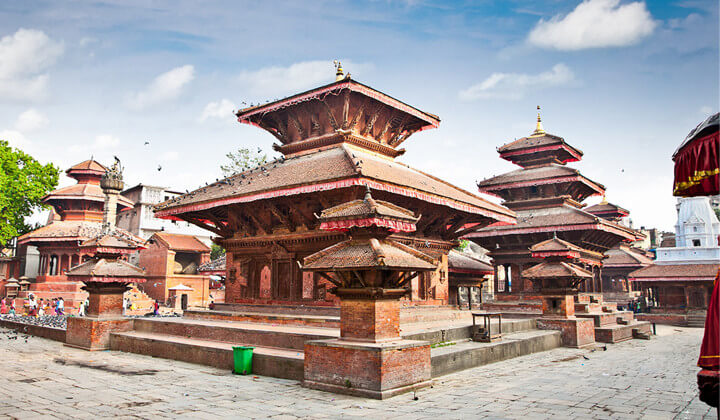 NEPAL: Incredibly Diverse. Impressively Beautiful
An experiential Nepal trip with Dook is always a delight!
For the wanderlust-stricken backpackers who value an experience that is authentic and mesmerising, Nepal is the ideal destination, with plenty of awesomeness to offer. This picturesque landlocked country is wedged between the two national powers, India and China and is bordered by Bhutan to the east and Tibet to the North East. Once an underrated tourism destination, Nepal is now a place listed on every travel fanatic's bucket list.
Being a surprisingly diverse country, Nepal draws you in from the very beginning. While some are lured by the surrounding sights and sounds of the Himalayas, others are fascinated by the culture or the plenty of trekking opportunities available. The locals greeting you with a heartwarming 'Namaste', the irresistible momos, the colourful fluttering prayer flags, the thrilling hike to Mount Everest, the quaint remote towns, the adrenaline-kicking adventures- whatever the reason may be, you would never get bored of Nepal! It has so much to offer to the travellers that they often find it challenging to fit in everything, which is one reason why they often return to Nepal frequently and happily.
Looking for an exhilarating trip to Nepal? Dook is where your search for the best Nepal Holiday Packages ends. Preaching the 'you choose, we create' philosophy, we craft the most personalised itineraries and help you make the most out of your Nepal trip.
Capital: Kathmandu
Languages: Nepali, Hindi, English
Currency: Nepalese Rupee (NPR)
Driving Side: Left
Best Time to Travel: Between October to December. September is an ideal month too in case you want to experience the local festivals celebrated in the country.
Explore Nepal:
Arguably the land of unique experiences set amidst the most dramatic landscape, Nepal is an astounding journey starting from the warm greetings of locals, ending with innumerable memories. Although tourism here is progressively increasing, Nepal's remote location has managed to keep its culture widely unaffected from the influences. This is why people visiting the sacred sites in Kathmandu claim of experiencing a spiritual awakening that is oddly satisfying.
But when it comes to the key attraction in Nepal, there is one strong contender - The Himalayas. Nepal boasts of eight of the world's ten tallest mountains, including the highest point on earth - Mount Everest (known as Sagarmatha). This has made Nepal top the charts of hotspot destinations for mountaineers, rock climbers and individuals in quest of adventures. Mt. Everest, Annapurna and Langtang are just a few favourites while others are still the lesser-explored marvels waiting to be appreciated!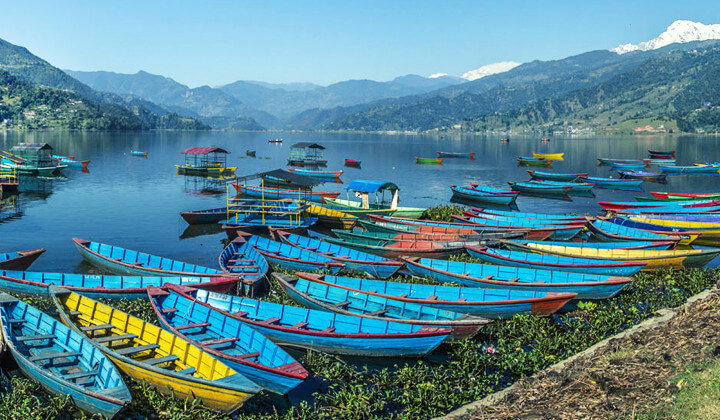 Kathmandu: The glorious capital
Not just the biggest city in Nepal but also the 17th highest capital in the world, Kathmandu is a mystic and thriving destination flocked by the number of travellers around the year. It is one city where you will see the ancient age-old traditions being guarded safe in various UNESCO Heritage sites, temples and stupas adorning the city streets and also the thriving hotspots for tourists seeking adventure and opportunities to explore more.
If you see through your rose-coloured spectacles, a trip to Nepal can be anything - an adventurous journey, a cultural delight or an experience of a lifetime!
Take a closer look at one of our popular Kathmandu packages.
On the wander-list: Durbar Square, Bhaktapur, Pashupatinath Temple, Boudhanath Stupa, Thamel, Swayambhunath Temple, Swapna Bageecha, Langtang National Park, Shivapuri.
Pokhara: In the lap of heaven
Fresh air and scenery that's hard to beat, wide-open lake views, magnificent soaring Annapurna peaks, paragliding flights along the Himalayas, dreamy cafes lining along the lakeside - it is here in Pokhara that you will surely revel in paradise. Called the 'tourist capital of Nepal', Pokhara is one of the second largest cities after Kathmandu, ideal for those looking for an adventurous holiday or a laid-back vacation.
Pokhara has been a popular starting point for treks to the most picturesque Annapurna and Jomsom regions; however, another major drawing card here is Lake Phewa. It is truly a boating paradise with its cluster of shops, cafes, restaurants and pubs adding appeal to the lakeside. This postcard-perfect town surely has its way to sooth your senses.
Whether you are looking to chill or to fill the travelling days, Dook creates your itineraries, keeping your relaxation and fun quotient in mind. Take a look at our 5 nights/ 6 days itinerary, extensively covering Pokhara.
On the wander-list: Phewa Lake, Shanti Stupa, Sarangkot, Davi's Fall, Bindhabasini temple, Pokhara Museum, Annapurna Base camp, Tal Barahi, Begnas lake, Rupa Tal, Gupteshwor Mahadev Cave.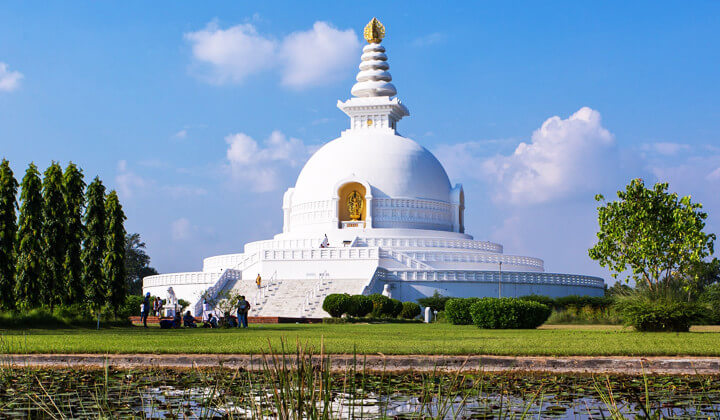 Bhaktapur: Evoking the sense of sanctity
Bhaktapur, the royal 'City of Devotees', brims with temples and monuments. It is noteworthy how this quaint town has managed to retain its ancient way of life, dating back to the times of medieval period. The remarkable architecture along with the metal craft and wood carvings are sure to take you back in time.
Besides its vibrant festivals and traditional crafts that remain unchanged over centuries, the archaic look of the city and towering temples dominating the skyline, have been luring tourists from all over the world. It is also home to one of the UNESCO World Heritage Sites of the valley- Durbar Square.
On the wander-list: Changu Narayan, Durbar Square, Pottery Square, Pujari Math, 55 Windows Palace, Nyatapola Temple, Thimi.
Lumbini: The blessed abode of Gautam Buddha
Lumbini, the birthplace of Gautam Buddha, is one of the most significant pilgrimage destinations among Buddhist followers. It is an extensive complex with beautifully manicured gardens and around 42 temples – and at the heart of it lays a white building where the archaeological remains of Buddha's birthplace are kept well-preserved.
The ambience surrounding the place is surreal as a stroll around this place is like taking a tour of Buddhist architectural traditions from the world over.
On the wander-list: Maya Devi Temple, Bodhi Tree, World Peace Pagoda, Royal Thai Monastery, Myanmar Golden Monastery, Korean Temple.
Top Bucket List Experiences:
1. Trekking the scenic Annapurna Circuit
One of the most popular and picturesque trekking regions in Nepal, Annapurna Circuit offers some of the best panoramic views that are not common. Once you climb to the clouds and reach the height of 5416 metres as you cross the Thorung La Pass along the circuit, the sense of accomplishment is next to none. Uncover a differently beautiful side of the Himalayas and get the seasoned trekker in you going.
2. Luxury lodging near Chitwan National Park
The natural abode of wildlife in the south of Nepal called Chitwan National Park shelters various species of mammals, reptiles and birds. While the park is famed for protecting the One Horned Rhinoceros and Gharial Crocodile, it has also gained popularity for open safaris and nearby lodgings. There are various budget-friendly hotels and high-end resorts located right at the edge of the park, next to the Rapti River that offer a thrilling experience amidst the wilderness.
3. Go street shopping stroll Bhaktapur and Thamel
If you fancy traditional terracotta or unique handicrafts, Bhaktapur is surely the first go-to place in Nepal. Ranging from Bhadgaule topi, handmade papers, clay masks to wooden handicrafts and stone ornaments, you will get it all here. Thamel, on the other hand, is ideal for purchasing colourful clothes, specially woven woollens, accessories like dream-catchers and some amazing take-home souvenirs with Madhubani paintings on them.
4. You cannot afford to miss a visit to Pokhara
Being richly famous for its natural landscapes and adventure options, Pokhara, over the years, has become a top choice for tourists. Here, you will be spoilt for choice. You may choose to strap on your hiking boots and go on the most scenic trek, paraglide your way through mountains, embark on a native village experience or just sit back and watch the sunset while sipping in your mojito. Pokhara is for anyone and everyone!
5. Catch the sunrise view of Everest from Nagarkot
Sunrise is a spectacle at Nagarkot - the first ray of lights hitting the mighty Himalayan ranges and turning the magnificent sight into a picturesque golden panorama. Escaping the bustle, tourists flock to Nagarkot on a day trip to capture the most iconic views of Mt. Everest at dawn. You can also get the widest views of Annapurna, Manaslu, Langtang, Jugal, Numbur and the Rolwaling ranges from Nagarkot on a clear day.
Why choose Dook for your next Nepal Trip?
With Dook as your travel companion for Nepal, you are sure to get true value for the money spent on your holidays. Our thoughtfully crafted Nepal Tour Packages aim at offering a hassle-free escape to this Himalayan wonder along with exceptional travel experiences that are just waiting for you!
Explore More: Attractions in Nepal