China Nepal Tour
Pkg Id

0000559

Destinations

3

Duration

9 Nights

Attractions

11

Price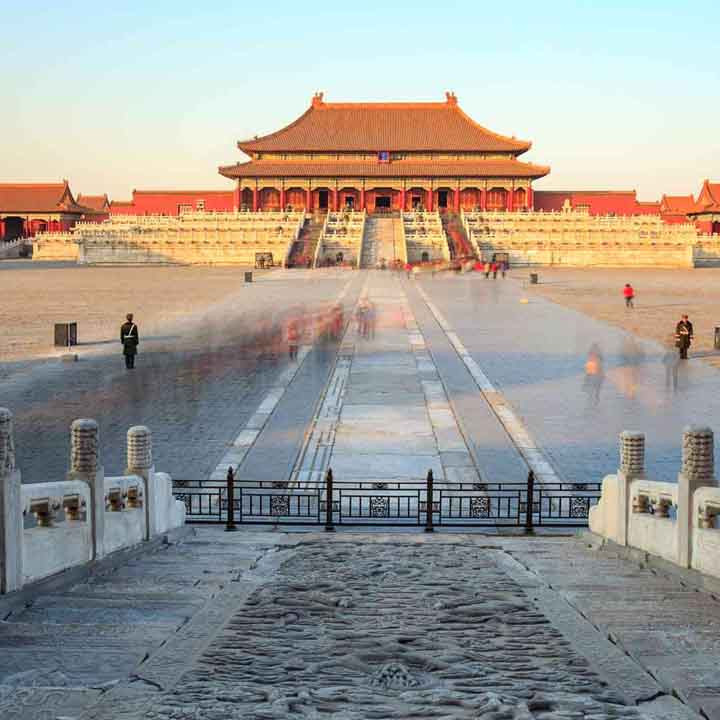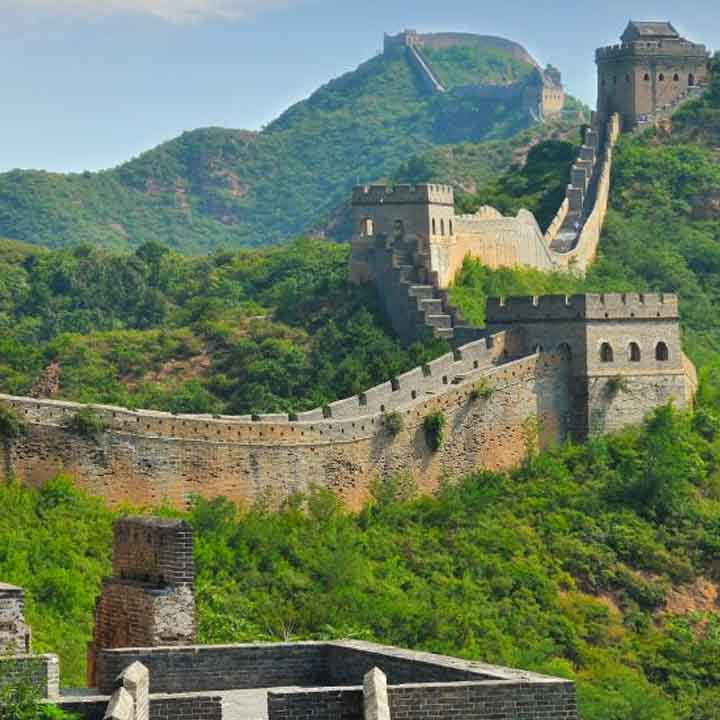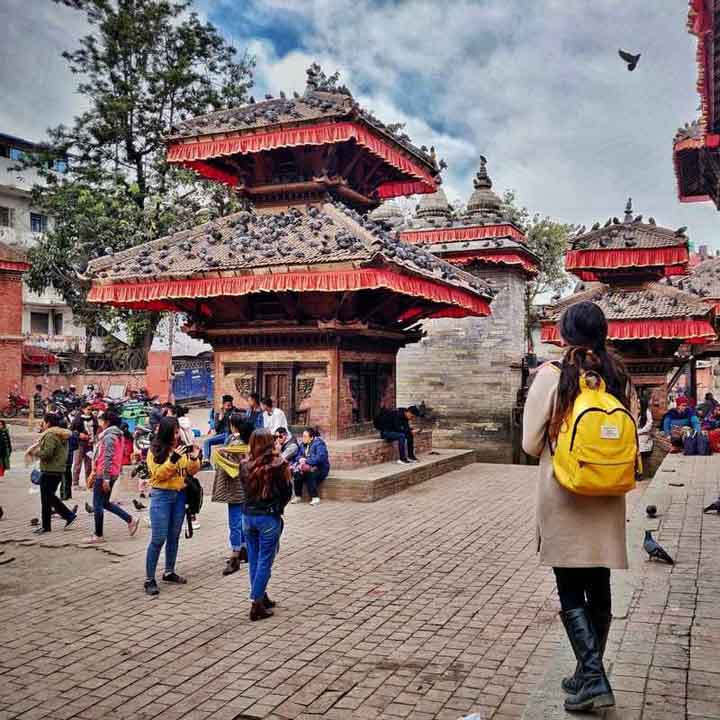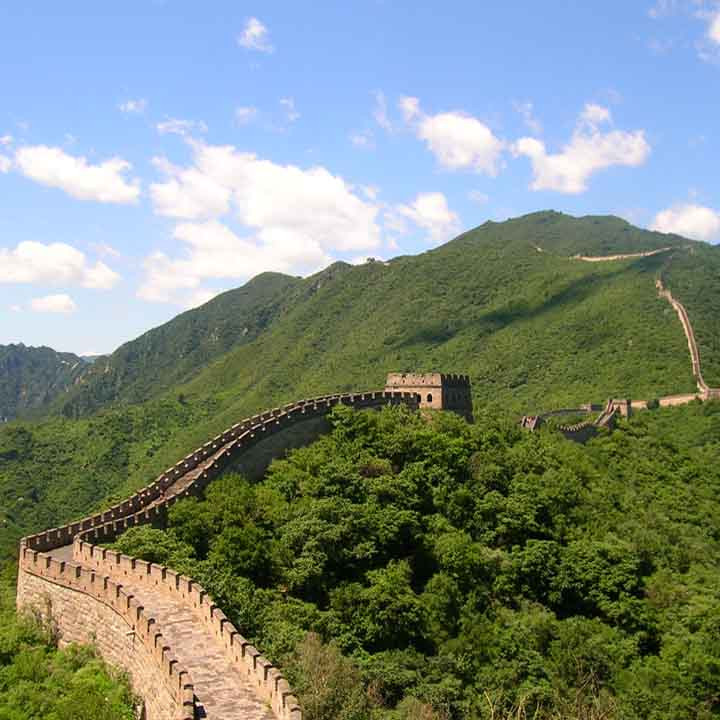 1
Arrival- Beijing
When international flight lands in Beijing, please take a taxi by yourself to our reserved hotel.
The rest of the day free for you to be on your own.
Overnight in Beijing.

2
Beijing- Day to Explore
Breakfast at Hotel.
Today is guided tour to Forbidden City, Temple of Heaven, Summer Palace which are the traditional must-see places in Beijing.
These attractions present to the visitors an image of how the ancient Chinese emperors manage the country, what their family life is, how they spent leisure time, how they sacrifice gods.
Overnight in Beijing.
3
Beijing - Day tour to Mutianyu
Breakfast at Hotel.
The Great Wall tour proves that China was one of the strongest country in its history. Stretching thousands of kilometers, the Great Wall protected the ancient Chinese against the invasion of the enemy from its north side for more than 1000 years, the Great Wall was listed as one of the world's eight wonders.
Mutianyu Great Wall, featured "graceful", enjoy the best quality among all Wall sections, 80km north-east of Beijing with 22 ancient watchtowers, about one every kilometer. (Cable car is optional if you do not want to walk)
After the tour, you will be drop off at the train station to board the overnight sleeper train to Xi'an, the reference train number is Z19, which departs from Beijing at 20:40, arrive in Xian at next 08:31 (the Sequence of Day2 & Day3 might be exchanged according to the arrangement of travel agency)
Overnight in the train.

4
Xian -Day Tour
Breakfast at Hotel.
The tour guide will pick you up from Xian railway station
The day tour in Xian is impressive too.
The Emperor's Terracotta Army is also one of the eight wonders in the world. These terracotta warriors and horses are the size of a real army, and were buried alongside the Emperor in a vast underground palace. The archeological site of Banpo Village, built more than 6,000 year ago, and you will see how the resident matriarchic tribe used to survive in the Neolithic age. Short visit at the Terra-Cotta Replication Factory on the way back to downtown.
Overnight in Xian.
5
Fly to Lhasa from Xian
Breakfast at Hotel.
Fly to Lhasa in the morning, tour guide will pick you up at the Lhasa Gongar Airport, and escort you to the hotel in Lhasa city.
The rest of the day, please stay in the hotel to have rest to acclimate the altitude, because Lhasa is at 3600m above sea level.
Overnight stay at Hotel.
6
Day Visit
Breakfast at Hotel.
The tour will begin from UNESCO World Heritage site - Potala Palace, which is also the winter palace of Dalai Lama. It's situated at 12,139 feet above sea level. It's a 13-story high building that contains over 1,000 rooms, various statues, stupas, murals and artifacts.
Then continue to Jokhang Temple, another UNESCO World Heritage site. It's a spiritual center for Buddhists in Tibet.
Next to the temple there is Barkhor Street, filled with pilgrims and street vendors, selling traditional Tibetan items such as prayer wheels and jewelry.
Return back to Hotel.
7
Day Visit
Breakfast at Hotel.
In the morning, tourists are going to visit Drepung monastery which was one of the "three greet" Gelug monasteries of Tibet and was founded in 1416. Ganden palace is used as Dalai Lama's palace in the Drepung before moving to the Potala palace.
In the afternoon, tourists are going to visit Sera Monastery, which was also one of the "three great" Gelug monasteries of Tibet and was founded in 1419.
The highlight is the Monks debate at around 3 - 5 in the afternoon.
Return back to Hotel.
8
Fly to Kathmandu
Breakfast at Hotel.
Today, you will leave China Tibet to Nepal. In the morning, reserved airport shuttle will take you from hotel to Lhasa Gongar airport. Two hours flight will take you flying across Himalaya and finally arrive in the last destination of your trip - Kathmandu. Upon arrival, you will do a half day tour to explore the world famous cultural heritage city.
Kathmandu's Durbar Square is one of three durbar (royal palace) squares in the Kathmandu Valley. It is the site of the Hanuman Dhoka Palace Complex, which was the royal Nepalese residence until the 19th century and where important ceremonies taken place. Swayambhunath the golden spire of the 5th-century Swayambhu stupa is adorned with a colourful fluttering of prayer flags; it crowns a hill overlooking the Kathmandu Valley and offers fantastic views over the city of Kathmandu.
The last site we visit for today is Patan City which is the second largest town in Kathmandu valley. Patan's central Durbar Square is entitled in the World Heritage Site and absolutely packed with temples, the Golden Temple which is the unique Buddhist Monastery was founded in the 12th century, is a large rectangular building has three roofs and a copper gilded facade with the images of Buddha and Avolokitesvara where there are Buddha images and illustrations on the walls.
Return back to Hotel.
9
Day tour to Pashupatinath
Breakfast at Hotel.
Pashupatinath the most important Hindu temple in Nepal, the old buildings on the site were destroyed by Moslem invaders in the 14th century, its stone linga smashed to dust, but it rose again behind their retreating backs.
Succeeding monarchs reinstated the temple and the images. Bouddhanath is among the largest stupas in South Asia, and it has become the focal point of Tibetan Buddhism in Nepal. The white mound looms thirty-six meters overhead.
The stupa is located on the ancient trade route to Tibet, and Tibetan merchants rested and offered prayers here for many centuries. Bhaktapur Durbar Square is a conglomeration of pagoda and shikhara style temples grouped around a fifty-five window palace of brick and wood. The square is one of the most charming architectural showpieces of the Valley as it highlights the ancient arts of Nepal.
Return back to Hotel.
10
Fly Back Home
Breakfast at Hotel.
Drive back to Kathmandu and transfer to airport to take your flight back home.

As per mentioned in itinerary

As per mentioned in itinerary

English speaking tour guide

As per mentioned in itinerary
Visa
Click to view Visa information
Please note that these packages are customizable, which means that you will be able to make changes to the itinerary/activity if you so desire. The final payment will be calculated as per the itinerary and inclusions reflected on the confirmatory e-mail sent to you.
Please expect to receive your vouchers 72 hours before your departure date (subject to full payment of your package cost).
Personal expenses such as laundry, telephone calls, room service, alcoholic beverages, mini bars etc., are not included.
In case your package needs to be canceled due to any natural calamity, weather conditions etc. Dook Travels shall strive to give you the maximum possible refund subject to the agreement made with our trade partners/vendors.
The passenger names in the booking form should be exactly as per passports. Dook Travels will not bear any liability for the name change fee, if incorrect names and ages have been added at the time of booking.
Please note that your package includes baggage as per airlines policy. Any addition in baggage will be charged separately.
Standard check-in time at the hotel is normally 2:00 pm and check-out is 11:00 am. An early check-in, or a late check-out is solely based on the discretion of the hotel.
In case the selected hotel is unavailable for booking, an alternate arrangement will be offered to the customer in another hotel of a similar category.
Certain hotels may ask for a security deposit during check-in, which is refundable at check-out subject to the hotel policy.This amount has to be deposited by the traveler.
Please note that Day at Leisure essentially implies that no sightseeing activities have been included for that day.
Kindly be on time for your activities, tours and transfers. Dook Travels will not be liable for missing any activity thus for any refund against it in such cases.
No refund either in part or in full will be made for any unused part of the services provided in the package.
The package price doesn't include special dinner or mandatory charges at times levied by the hotels especially during New Year and Christmas or any special occasions. Dook Travels shall try to communicate the same while booking the package. However Dook Travels may not have this information readily available all the time.
Our package price does not include GST and TCS. Applicable GST and TCS will be charged over and above the package price.
For queries regarding cancellations and refunds, please refer to our Cancellation Policy.
For any paid activity which is non-operational due to any unforeseen reason, we will process the refund & should reach the guest within 30 days refund requisition. Also, for any activity which is complementary and not charged to Dook Travels & guests, no refund will be processed.
Our package prices are on twin sharing accommodation basis thus published prices are applicable for minimum two persons and multiple of two thereon.
As per RBI guideline every foreign traveler has to provide us his PAN details. The Dollar component of package price will be taken out of your BTQ (Basic Travel Quota).
The tour cost does not include any Overseas Insurance Premium, but we strongly recommend buying Overseas Insurance Policy. The same after issuance is non refundable.
These terms are general terms for our tour packages. Any term mentioned in proposal shall be considered part of it and in case of discrepancy term mentioned in proposal shall prevail.
Disputes, if any, shall be subject to the exclusive jurisdiction of the courts in New Delhi.
Payment Policy
Payment schedule depends on destination, time of booking, inclusions, airline and hotel payment policy etc thus it is specific to your package bookining.
Payment schedule will be part of our proposal to you for the package.
If payment is not made as per the schedule provided in the first booking confirmation e-mail, Dook Travels reserves the right to cancel the booking after attempting to get in touch with you. Refunds would be as per the package cancellation policy.
Cancellation Policy
Once Booking received : INR 5000 (Per PAX) + actual Ticket cancellation + Hotel cancellation as per hotel policy+Visa fee if visa is applied.
60 – 45 Days prior to departure : 25 % of land cost + INR 5000 (Per PAX) + actual Ticket cancellation+Visa fee if visa is applied.
45 – 30 days prior to departure: 50% of land cost + INR 5000 (Per PAX) + actual Ticket cancellation+Visa fee if visa is applied.
30 – 10 days prior to departure: 75% of land cost + INR 5000 (Per PAX) + actual Ticket cancellation+Visa fee if visa is applied.
Within 10 days: Full.