Top Hanoi Tour Packages
Our top tours take you to the best attractions of Hanoi and help you build memories of a lifetime. Our Hanoi Tour Packages are crafted carefully keeping in mind your comfort and safety. Tapping on the tours below will give you further details about the packages.
Top things to know about Hanoi (Vietnam)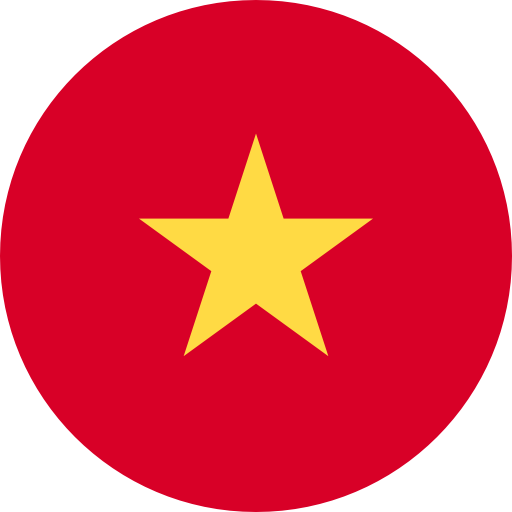 Soak in the local Vietnamese culture while you admire the relics of it's French Colonial past.
Located in the Red River Delta, Hanoi is a former French colony. The city retains vestiges of its colonial past in the thousands of French colonial-era buildings. These French influences, leafy boulevards and Local Vietnamese culture attracts tourists from across the world to its sights and experiences.
Airports
Hanoi / Gialam, Noi Bai International Airport
Best time to visit
Feb-Apr, Sep-Nov
Climate Types
Humid Continental
Experiences in Hanoi
Hanoi is a vibrantly busy city and an eclectic mix of cultures. It has museums, temples, beautiful architecture and great cuisine.
Top Attractions in Hanoi
As a visitor to this lively city, you will be spoilt for choice when it comes to experiencing the city. There is just so much to do and see in Hanoi. The city is an eclectic mix of cultures where the cultural diversity is visible in its architecture and to some extent in its cuisine. While in the city, you can also spend your days hiking, biking, wandering around lakes, visiting museums and theaters. Dook will take you through an exciting journey of the top sights and experiences of Hanoi.
Plan A Trip To Hanoi
Travel to Hanoi - Book a tour with Dook today
Hanoi has become a top tourist destination in the last few years. While the city has plenty to offer in terms of sights and experiences, one of the first things that you should do on arriving in the city is to visit the Imperial Citadel of Thang Long. This citadel is the ruin of an old empire and a popular sight with those who enjoy history and old monuments. Not surprisingly, this site is a UNESCO World Heritage site. Close to this heritage ruin is the Ho Chi Minh Mausoleum. This Mausoleum serves as the final resting place of the Vietnamese Revolutionary leader and President Ho Chi Minh, an important figure in Vietnamese history. You can also spend some quiet time wandering in the surrounding gardens which are home to more than 250 varieties of plants and flowers.
Exploring this bustling city is a joy ride and you must remember to spend time, particularly, in two intriguing neighbourhoods of Hanoi which couldn't be more different from each other. First, there is the old quarter which has French colonial buildings with a colorful sprinkling of Pagodas and temples. This area is busy and crowded but boasts of a heritage that is resplendent and still alive amongst the people. As you roam the streets of the old quarter admiring the French edifices and authentic Vietnamese culture , remember to sip on some fragrant Vietnamese coffee from one of the several cafes in this neighbourhood.
Then, there is the French Quarter which is a posh neighbourhood and home to magnificent government and embassy buildings. This neighbourhood is thronged by the wealthy of the city, looking to buy luxury goods. History buffs who are keen to gain an understanding of Vietnam's turbulent history, can visit the Vietnam Military History Museum. Other interesting museums include Vietnam National Fine Arts Museum, Vietnamese Women's museum, and Vietnam Museum of Ethnology.
Hanoi is also home to beautiful Buddhist Temples of which The Perfume Pagoda is the most famous. The Perfume Pagoda is actually a vast complex of Buddhist temples and shrines built into the limestone Huong Tich mountains. You can continue your temple trail with a visit to the serene temple of Ngoc Son which is located on the Island in the Hoan Kiem Lake. The area around the lake is far removed from the hustle-bustle of the city and a good place to enjoy some quiet time.
There is no dearth of Entertainment programs and shows in Hanoi. The Water Puppet Theatre especially appeals to people across all age groups. In this production, the puppets are placed in a pool of water. The puppets are then made to enact the celebration of the rice harvest festival and also perform to Vietnamese Folk tales. This stunning puppetry dates back to the 11th century and it is a long-followed tradition in Hanoi.
During your stay in the city, you must also visit Hanoi Opera House which hosts orchestras, operas and musicals by Vietnamese composers. The building is modeled on the Palais Garnier, the older of Paris's two opera houses. The architectural style is called Neo Classicism. You should visit the site to admire the architecture of the building if watching a classical performance is not on the cards.
Finally, If you are looking for souvenirs to bring back from your trip, then be sure to get your hands on the Vietnamese Conical hats, also called the nón lá. These hats are typical to Vietnemase culture and make for great memorabilia. To shop more, tourists must head to Hang Gai street to buy high quality silk. The weekend night market and Dong Xuan market also offer many shopping opportunities.
Dook International has designed many Hanoi Holiday Packages which have been a resounding success with our customers. These Hanoi Tour Packages promise a good time as our well-researched and popular itineraries take you to all the top sights of the city. Let Dook Travels be your travel guide on your journey through Hanoi.
Explore More: Attractions in Vietnam

Book Package: Vietnam Tour Package